For off-roaders, lifting your vehicle is often a must. But at the end of the day, there are a few questions that remain: how much should you lift your vehicle? Should you do it at all?
Most 4Runner owners do not lift their vehicle more than 1.25 inches. Lifting it higher will negatively impact steering, gas mileage, and center of gravity. However, if the lift is to increase clearance for heavy off-roading, there are lift kits that will lift higher than 1.25 inches.
You might still be wondering whether you need to lift your 4Runner at all. Here's what you need to know!
To Lift or Not to Lift?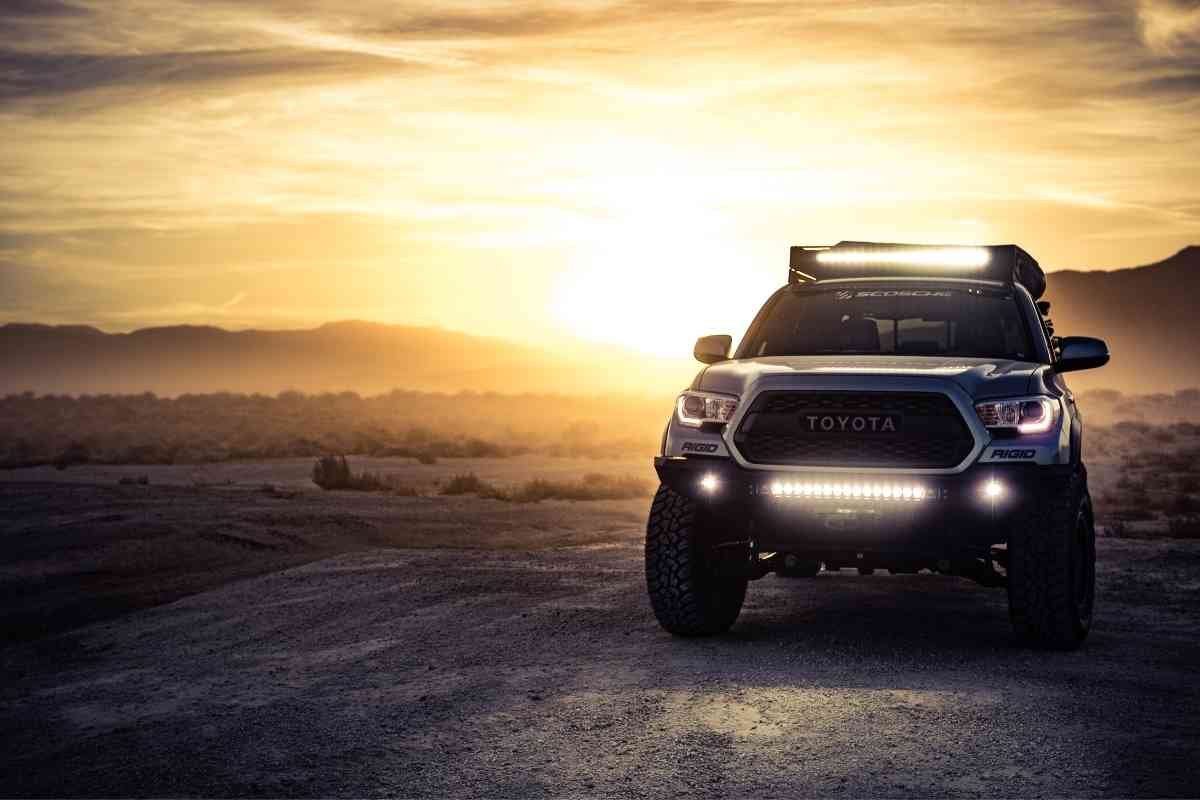 There are pros and cons to getting your vehicle lifted, as well as general information that is good to know and take into consideration before adding a lift kit to your 4Runner.
Firstly, your budget is extremely important. You need to be prepared to pay as much as 3,000 dollars depending on what you're looking for in a lift kit. The kit itself in addition to any potential labor and installation costs can pack quite a wallop. If you want to avoid labor costs, you can install it yourself, but it will likely take you a great deal of time. Secondly, it's always a good idea to take your tire size into account. Your tire size will more often than not determine the type and size of lift you need. Not all lift kits are created equal so you are going to want to plan accordingly.
Additionally, you'll want to know exactly what your plans are and exactly how much power you're going to need in a lift kit. Generally, the higher up your vehicle is, the more dangerous it is to tow something. If your center of gravity is too high, you could risk tipping over, which would prove disastrous. There are specific lift kits that are designed to help aid a car's towing capacity, kits such as the 895 from Old Man Emu. This kit in particular aids the shocks and coils on the rear end of your vehicle to give it more strength for a greater towing load.
Taking into account things like added weight from bike racks, spare tires, and other accessories, lifting vs. leveling, and the different kinds of kits are the most important things you need to concern yourself with. If you have prepared adequately and have a certain amount of experience, you should do just fine.
You now know all the generally important information. Still, the question remains: should I lift my 4Runner or shouldn't I, and why not?
Though this is mostly a matter of personal preference, lifts can look pretty awesome. They give your 4Runner a tougher, more jacked look which a lot of people love. You might end up having the coolest car on the block if you ever opt to install a lift kit. Additionally, they can give you an edge out in the wilderness. If you are an avid off-roader and/or rock crawler, having an additional few inches of ground clearance comes in handy. It helps you get over rocks a lot more easily than if your car were at its normal height.
Another perk is the greatly improved ride quality you are likely to experience. Since your center of gravity has been lifted, you will be less susceptible to an annoyingly teeth-rattling ride as you glide smoothly over potholes and ruts.
Sadly, though there are perks in great numbers, there are still downsides to getting your 4Runner lifted that you ought to be aware of. Though this can also be a good thing, having a higher center of gravity can be a liability as well as a luxury. You are more prone to tipping over or rolling if you are higher up, which can be nerve-wracking and dangerous.
Also, you need to consider what happens when you get home. If you have lifted your vehicle high enough, you might not be able to fit inside your garage anymore, and that can be pretty irritating. You may also be putting unnecessary or even unhealthy strain on your car's front-end parts, which can wear them out faster.
Costs of Lift Kits
Like many maintenance procedures, lift kits can be fairly costly. The kit itself will cost anywhere from 700 dollars to 3,000 dollars, and that's without labor, which can cost as much as 300 dollars. As far as lift kits go, you really get your money's worth, which means you do not skimp on price if you want a good ride. A lift kit that costs 150 dollars or less will probably not give you the power you need out on the dunes. The most expensive ones will cost closer to 3,000 dollars which is a hefty price, but you will never have to worry about quality. Basically, ask yourself what level of performance you need. The stronger and more powerful you need/want your lift kit to be, the more money you will have to spend.
You might ask, "can I install it myself to save the cost on labor?" The answer is yes you can, but it will take up an entire weekend at the very least. An experienced professional could install a lift kit in 5-7 hours, so it really depends on what's more important to you: time or money. The process is fairly straightforward, however, it does require a specific toolset. You will need good jacks and jack stands to support your vehicle. You should not attempt this procedure yourself unless you are sure you are adequately prepared for the workload.
Keep in mind, that the installation process will differ by vehicle. 4Runners are all basically the same, but various models will have different needs for different types of lift kits. The age of your car will play a large part as well. If you have an older vehicle, you may be required to fabricate and/or weld certain parts to accommodate the lift kit.
Different Types of Kits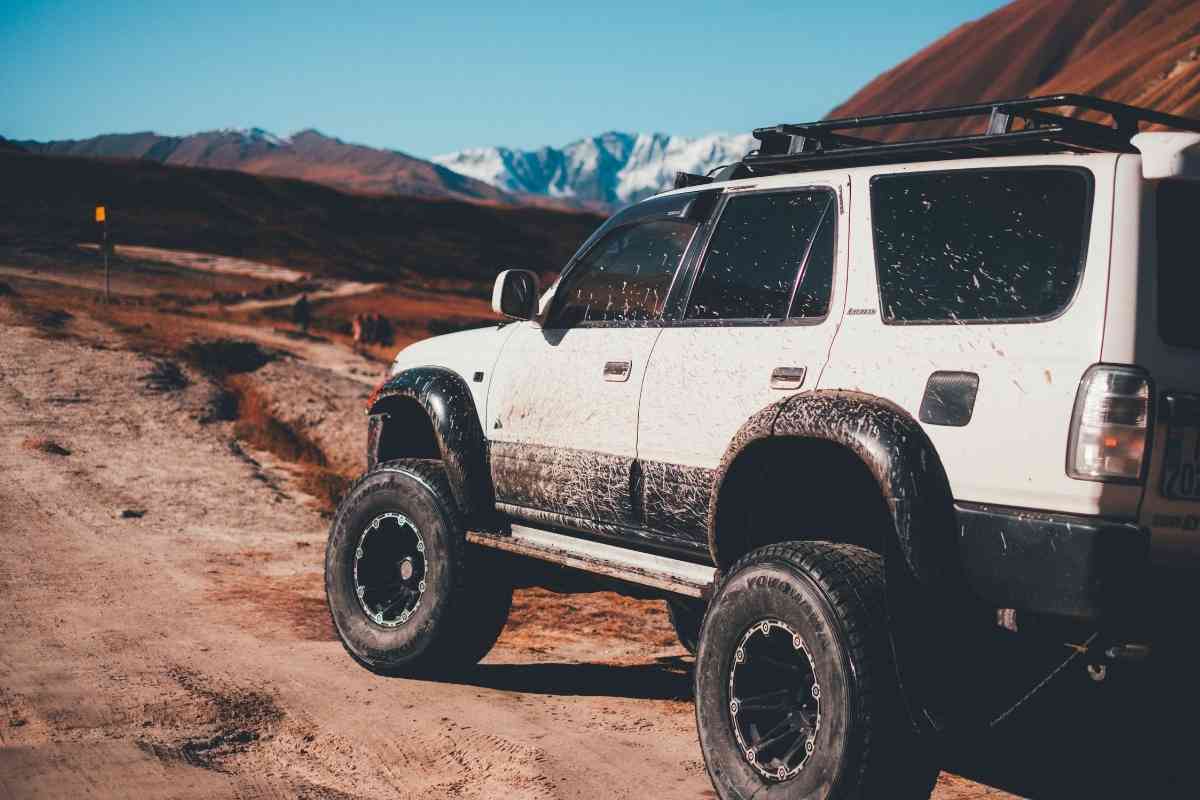 The kind of kit you need will largely depend on 1.) how much power you need and 2.) the age, model, and condition of your vehicle. Generally, the cheaper the kit, the less powerful it will be. Here are a few of the best kits to use with varying levels of strength and quality:
For Everyday Use: Many people do not even intend to use a lift kit to go off-roading. Some people just enjoy giving their car a tougher, more aggressive look for when they drive around town. If this is your goal, you probably do not need an incredibly expensive kit. You should be safe with a kit that costs as little as 150 dollars or less (though less might not be as reliable). If you still want a kit that will give you an edge on and off the road, you can go with something slightly nicer. The Icon Vehicle Dynamics kit comes in various sizes at various prices. Some of the cheapest can cost as much as 1,500 but you are guaranteed a good performance.
For Easy Off-Roading: You might be looking for something to give you an edge in the wilderness but you might not need to brave the rocks or the cliffs. If you are looking for something just powerful enough to get you a few miles off the road, you might consider using the Fabtech or Bilstein 6112/5160 lift kits. The Fabtech offers both three-inch and six-inch lift kits. The three-inch kits usually include dirt logic shocks and upper control arms. The mid-level Bilstein can accommodate tires as large as 35 inches, plus the Bilsteins are very cost-efficient.
For Harder Off-Roading: If you are a little more serious about off-roading and willing to get a little more mud on the tires, consider upgrading to a higher-end lift kit. For these kinds of driving conditions, you will want a two-inch or larger Coilover. It is easier to flex the suspension with a Coilover, plus you are guaranteed a smoother ride. You can also consider the Skyjacker. While a bit more affordable than other kits, the Skyjacker was designed for rough terrain and can handle fairly well. Skyjackers ride smoothly and can offer lifts as high as two to three inches. Not only does it look pretty cool out there on the trail, but it is a safe way to ride rough.
For Serious, Die-Hard Off-Roaders: For those of you who are dead serious about riding hard and getting aggressive on the trail, you will most definitely want to look into buying a higher-end kit. The reason for this is mostly a matter of safety. If you invest in a cheap kit and then run your car too hard, chances are something could go horribly wrong. You could irreparably damage something, or, even worse, roll your car and risk injuring yourself or any of your passengers. That said, consider taking a look at the Tuff Country lift kit. Tuff Country offers lifts as high as three or four inches, and it's not advisable to go higher than that while off-roading (you could tip over if your center of gravity is not low enough).