Land Cruiser Headlight Upgrade: Everything You Need To Know
The Land Cruiser is a tough and rugged vehicle that can handle anything that you throw at it. It's known for its durability as well as its capability around the world. Toyota has a capable vehicle on their hands that has a huge fan base with many people who love the Landcruiser.
One thing that the Toyota Land Cruiser is known for is its long vehicle life. Because the Land Cruiser lasts so long, many people look to upgrade their vehicles over time.
One of the most popular things to upgrade is the headlights. Upgrading the headlights is a great idea because it can give you a lot better performance in an area that is quite important – your vision.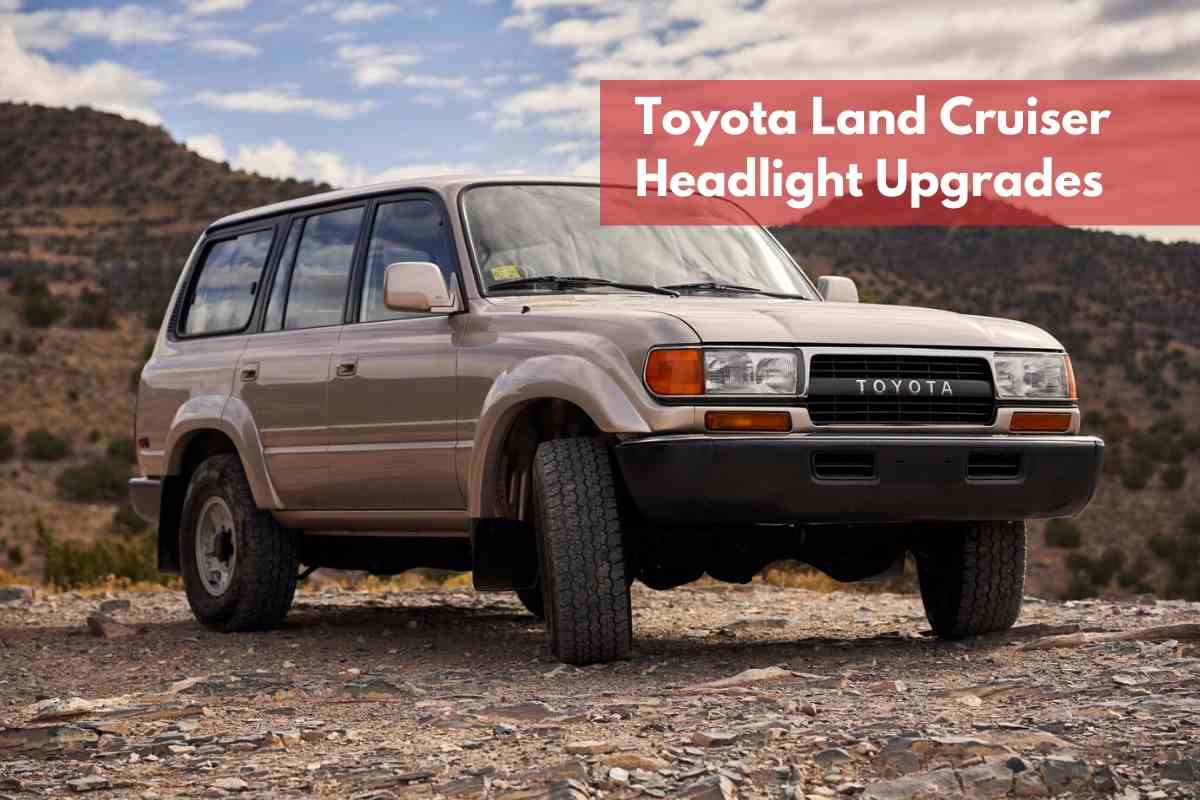 Why Give Your Landcruiser a Headlight Upgrade?
There are a lot of reasons why you would want to upgrade your Land Cruiser's headlights. New and upgraded headlights will give you the following benefits:
Brighter & stronger light
More durable hardware
Better longevity
Many LID & HED lights are particularly excellent lights to choose because of the high quality upgrades that they offer over the existing models. One of the best headlights that you can purchase are JW speaker headlights.
80 Series Land Cruiser Headlight Upgrade
The headlights on the 80 series Land Cruiser are notoriously dim. Drivers of the 80 Series frequently upgrade their headlights to brighter ones or install an LED light bar for supplemental lighting.
The 80 Series Land Cruiser has an awesome reputation when it comes to being a solid and capable vehicle, even despite its age. With that reputation comes one exception, which is their poor headlights.
The reputation that their headlights has is fairly low, and you may even find an 80 Series Land Cruiser that has headlights that could almost be classified as unsafe. It's definitely dangerous to drive with headlights that don't light up the area appropriately.
Even though using spotlights could help the situation, you may find that you don't have enough power when you are using your low beams for oncoming traffic, which can be a real concern. When driving at night, you definitely need to have a setup that you are comfortable with or it won't even be worth driving.
If you find yourself in this situation, you are probably going to be extremely interested in upgrading your headlights. There are various components that you may also want to upgrade at the same time, including spotlights and a light bar. These are just more tools that you can use to increase the vision of your 80 series Landcruiser.
What's Wrong With the Original 80 series Headlights?
Unfortunately, the 80 series Land Cruiser has a few flaws that make the headlights less than ideal. The first issue is that the 80 series features sealed lights. That means that if a globe blows out, you would have to replace the entire headlight.
This is older technology which simply doesn't work as well as newer lights do on an overall basis. You also have some reflectors that are not as nice as modern ones and to be frank, the globes are just not as bright as they should be.
Because of the sealed system, you aren't able to just swap globes either. Newer headlights give you a much better Toyota Land Cruiser headlight replacement, one recommendation would be to use Narva reflectors.
Another reason that the headlights don't perform as well as other headlights on the marketplace is due to the way that the wiring and the electricity works in the 80 series. The way that electricity works, it loses voltage as it travels through wiring. This is standard for any electrical system.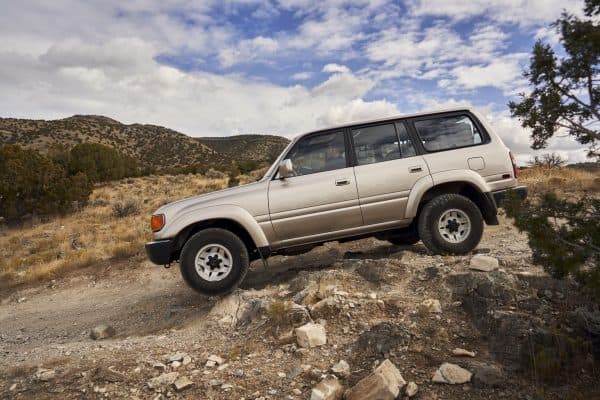 However, most manufacturers combat that by installing thick cables to fight against that energy loss. The 80 series has pretty small wiring with their factory default and that means that the voltage has dropped significantly by the time that it gets to the lights.
In an ideal system, the voltage that you could measure at your headlight would be almost the same as the voltage that you could measure from your battery.
The 80 series is definitely not an ideal system in that sense, because it loses so much of its voltage in the delivery of the electricity. One way to fix that is by installing an after-market wiring loom, which can be built yourself but would highly recommend simply buying one.
Buying New Lighting
There are many different ways to buy new lights for your 80 series Land Cruiser, however, you should be sure to stay within the legal requirements of what is allowed.
Narva is one light manufacturer that sells both replacement reflectors and replacement globes for the entire system, meaning both of your high beam and low beam light setups.
You'll want to find the lights that work best for you personally, as you have many different options on the marketplace.
Installing Your New Lights on an 80 series
Installing your lights can seem like an intimidating process, but it doesn't really have to be. If you are used to working on your Landcruiser, then you are definitely going to feel comfortable working on this. Overall, the process should take a few hours if you are working efficiently.
The first step is to simply double-check everything and make sure that you have the right products and that you have everything you need.
Next, you'll need to take the front of your Land Cruiser apart. You'll need to remove the center grill, any indicators, and then the plastic around the headlights.
After you've done this removal, you need to get everything ready with your new lights. Do any unpacking that you need to right now for your new headlights and make sure they are laid out clearly. You'll need to fit the globes into the actual headlights. This is pretty easy to do and you'll find a metal clip to hold the globes in.
You should make sure that you get them sealed correctly and you should also be careful not to touch the globes with your hand. The oil on your hand can actually destroy the globe so take a lot of caution here.
Next, you'll need to unplug the old headlights. After that, you're going to install the new headlights and get them plugged in. When working with the high beam light, you'll need to join the cable directly to the factory wiring. You should solder this connection as opposed to twisting wire because your Landcruiser takes a lot of bumps and a crimped connection can easily come undone.
Once you have everything working, you simply need to reinstall the outside of your headlights, the grill, and everything else to the front of the car and you should be good to go.
If you are interested in using Narva headlights; it is recommended that you check out their Plus 120 globes. It's a high performance globe that doesn't put you in any danger of breaking any laws with the brightness of your beams. They do put out 120% more light when compared to standard globes though, which is a nice feature.
Upgrading the Wiring
As mentioned, you may also need to upgrade the wiring when upgrading your headlights to get the best effects due to the voltage drop in the naturally thin wiring found in a Land Cruiser.
This isn't a super complicated process, so again if you have electrical experience then you should be able to handle a job of this complexity. For a newcomer, it will probably be very intimidating.
Basically, you're going to have to hold the relays and run the wires to each headlight – again, it's a bit of a challenge if you've never done anything like this before. The wiring goes directly from the battery to the headlights so you have a significant decrease in the potential power drop of the system.
Using an LED light bar
An LED light bar is an amazing additional product to use to give the 80 series the potential to shine a lot more light wherever you are heading.
You'll want to find a high-quality product, however, once you have it, it is going to be pretty easy to bolt onto the Land Cruiser. If you've got existing wiring for spotlights, the job is going to be even easier.
If you're looking for a higher amount of power, adding a light bar is going to be a great move. It can shine light in every direction and if you are off-roading or doing something like that in the dark, it's going to be a game-changer for you. It can also be powerful for highway driving as well.
If your 80 series Land Cruiser is struggling with its lighting capabilities, you should definitely look into upgrading the headlight situation as the original ones may simply be too dull.
100 Series Land Cruiser Headlight Upgrade
The headlights on the Land Cruiser 100 series are an improvement over the 80 series but are still considered too dim for some drivers. Headlight upgrades for the 100 series are affordable and easy to install yourself.
If you see a Land Cruiser going down the street, it is most likely a 100 series model. Therefore, if you own a Landcruiser, the odds say that this is one of the most common models that you would have.
The 100 series was made during an interesting time period. They were sold between 1998 and 2007, so they are old enough that they could use a bit of love and care if they're still on the streets; however the Land Cruiser is a notoriously durable vehicle so it makes sense that many of them are out and about and may even need some improvements some time.
The headlights of a vehicle are one of the places where you really shouldn't sacrifice quality. You never want your vehicle to be unsafe in any way, and if you are operating without some of the best headlights, you start to sacrifice a bit of that safety.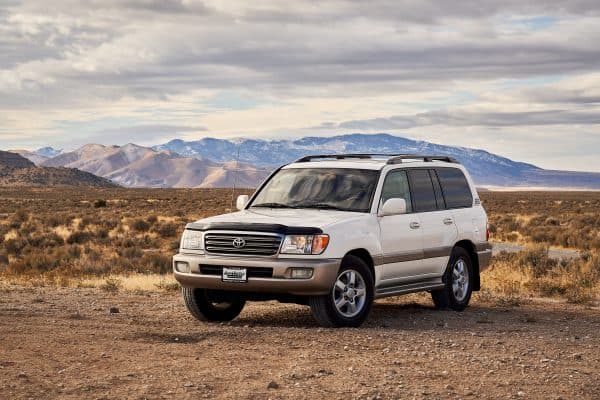 We're going to break down the process for upgrading your headlights in a 100 series Land Cruiser and then we're going to discuss some interesting options as far as the actual replacements go.
If you're driving a 100 series Land Cruiser around and you are still operating with the base headlights, this may be of interest to you for sure.
One interesting thing about the 100 series Land Cruiser is that Toyota had made a lot of significant upgrades to the vehicle towards the end of the life cycle. That means your 2007 100 series Land Cruiser probably already has headlights that are much better than a Land Cruiser that may have been sold in 2003.
That's not a problem on the surface; in fact it may help you solve your headlight problem right away. You could order in parts from the base Land Cruiser, however you will need to make a lot of adjustments to make it fit into your 100 series Land Cruiser.
If that sounds like the change that you want to make, here are the steps in detail to make that happen. As always, if you are unfamiliar with electrical work or even mechanic work on an automobile, you may want to tread carefully here.
When you mess something up as far as an electrical system goes, you are really taking a pretty significant risk as far as doing a lot of damage or even creating a dangerous situation for yourself. Only work in situations that you know are safe so that you can have confidence that you aren't in any kind of danger.
To convert any Landcruiser's headlights that were made from 1998 – 2005 to the 2006 upgraded version, you'll need to first acquire these headlights and any other parts that you may need for the installation.
First, you'll need to remove all of the lights, that seems obvious. At this time, you will also take off the grill and the bumper cover. You'll need to remove a couple of pop rivets so that you can take all of the trim pieces off.
From there, you need to trim the fenders a bit. This has to happen because you need the new lights to clear the space. You should be able to measure the new lights to see what kind of distance you are looking at as far as clearance goes.
After that, you need to install the new retainer bracket. You'll want to bolt this on so that your headlights can stay attached to the vehicle. You may still need to do more trimming if you don't have the space to put the bracket into place, however once you have done that you will be able to attach your bumper again.
One thing to watch out for is the additional arm above the middle bumper support. It needs to be moved to let the new grill fit, but you should be able to simply bend this arm out of the way.
From there, you're ready to mount your headlights as well as the sub panels and the grill on to the vehicle.
Again, this is to upgrade your headlights to the more recent standard of 100 series Land Cruiser. If you are looking for a complete upgrade with an aftermarket product, here are some that may be of extra interest to you.
55w Headlight Fast Start HID Conversion Kit suitable for Toyota Land Cruiser 100 Series
This is an HID kit from Offroad Industries. They are a company who sell a lot of products like this and have a lot to offer in the marketplace. The HID lights are some of the best on the marketplace so you know you're getting a high quality kit here.
They offer this as a "Plug and play" kit, meaning that any modifications to your vehicle would be minimal and really aren't necessary at all. They're built to fit directly into the frame of the 100 series as is, which is a huge benefit for the buyer.
This is one of the easiest and most cost-effective ways to take your lights from the standard halogen lights to HID lights which give you a much better level of performance.
This kit works for all of the 100 series vehicles from 1997 to 2007; so regardless of what you have, you will be all set with this kit.
The estimated light output for this set comes in at 4,500 Lumens which is much higher than the factory standard of 2,000 Lumens, making this one a significant upgrade.
Fahren 9005/HB3/H10 LED Headlight Bulbs, 60W 10000 Lumens Super Bright LED Headlights Conversion Kit 6500K
You could also go this route if you are looking for a 100 series replacement. This Fahren model will fit your vehicle and as you can see, it's got a super bright LED headlight that should be much brighter than your factory standard.
It's marketed as being 300% brighter than halogen lights, and the performance is considerably different between the two. These fit in the high beam of your vehicle, so if you are looking for a high-performance aftermarket item in that area, the Fahren 9005 is probably a good fit.
They are designed to have a lifespan that lasts 5,000 hours which is a long time, especially when thinking about that in terms of your vehicle. 5,000 hours is certainly a nice duration when you think about how often you run your vehicle throughout the day.
The installation is also designed to be easy, the marketing advertises a 10 minute installation, and while that may be a bit hopeful, it is definitely an easy product to install.
200 Series Land Cruiser Headlight Upgrade
The 200 series is the newest Land Cruiser and therefore is the most luxurious model that Toyota makes. It's a luxury SUV that can also handle itself quite well off-roading, and honestly it can be almost anything that the owner makes it be.
While these vehicles are extremely capable in many areas, some consumers look to upgrade the headlights of a 200 series with an aftermarket product.
While this adds to the cost of your 200 series, most people who opt to buy a Landcruiser have a pretty significant budget, so that may not even be a concern to you as an individual. The biggest concern is making everything work and getting everything installed correctly.
We're going to break down the process when it comes to the lights on a 200 series for STEDI LED lights.
LED lights are a premium model and make for a great Land Cruiser headlight upgrade.
Thankfully, the 200 series is one of the easiest models to work with when it comes to headlights because there is a fair amount of space in that area of the vehicle. This is great news for people who are looking to install an aftermarket product.
If you do make the switch, using LED's is going to give you a huge improvement when it comes to your sight, but it doesn't blind other people or give them a ton of glare and reflection when it comes to people viewing your headlights.
That's one area that people don't think about enough, but luckily LED lights are really great in all of these situations.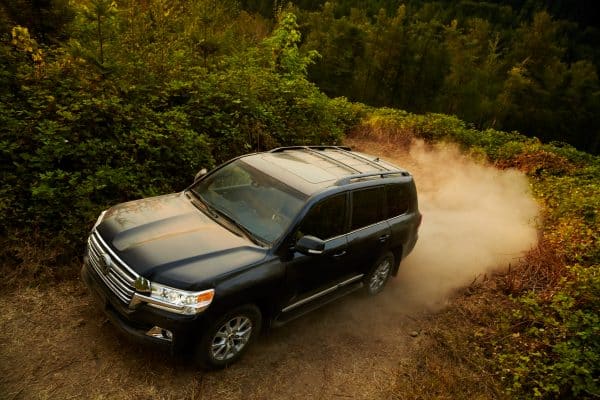 Another great factor here is that Toyota uses an exposed headlight system. That means that you won't have to try and struggle with the issue of headlight housing.
You'll simply need to cable tie a module to a secure point inside of the engine bay, obviously away from moving parts. When making this upgrade, there is a clear improvement from LED lights which can be over a 50% improve over the typical halogen light.
Many people get nervous about the switch because they aren't sure how big of a difference new lights will make; however it is not a 2 or 3% increase, it is a big deal.
Installing Parking and Reverse Lights
While some people worry only about their front-facing headlights, you should also consider doing a whole vehicle upgrade if you are going to upgrade your headlights.
Honestly, it can look a bit different if you simply upgrade one asset and not the others; but it's certainly not mandatory.
The parking lights are fairly straight-forward, their installation is similar to the headlights. The reverse light can be a bit harder to uninstall as you need to unscrew some bolts to release the entire unit to get to the reverse light area.
If you are new to working on vehicles like this, it could give you some trouble, but most professionals are not going to have any issue here whatsoever.
HIGH OUTPUT 1000 LUMEN LED REVERSE LIGHT
One new thing that STEDI offers is a high output reverse light. These are great because the lights on your vehicle aren't all about seeing, you often need to be seen as well.
In busy areas, being seen while having your vehicle in reverse is a big deal. This could save you from being in an accident, even one that isn't dangerous but could be very annoying.
LED DOME & TRUNK LIGHTS
While certainly not as important as other lights on the vehicle, your dome and trunk lights can be improved and can lead to a bit of an easier existence. These are extremely easy to remove, you'll just need a flat head screwdriver to get into the light areas.
One thing to watch out for is that the 200 series lights will be on when the door is open. If you are going to replace the globes inside of your 200 series, you'll want to close all the doors and position the switch so that your lights cool down a bit before you start working on them.
Conclusion
The Land Cruiser is a durable vehicle that has a ton of resale value. Many people have held on to their Landcruisers for so many years, it may seem like these vehicles never die.
So much of their worth is entwined in the fact that everything about these vehicles is durable, however many people do not love the quality of the headlights that are found in the 80 series, the 100 series, and the 200 series.
Regardless of whether the headlights are simply outdated or are just not up to the level that you want when it comes to performance, you may want to look into an aftermarket solution.
Your headlights are one of the most important safety features on your vehicle, and Land Cruiser are known to be super durable. It makes a lot of sense to upgrade this part of your vehicle so that you can keep you and all of your passengers safe by increasing visibility for you and for you to be seen by other motorists.
HID lights & LED lights are some of the best options to upgrade your Landcruiser. That's because these lights give you so much of a performance boost over the traditional halogen lamps that are seen in a lot of vehicles.
While it is not necessary to buy these kind of lights, they will certainly give you the best performance for a longer lasting time.
At the end of the day, you have to make the decision for yourself whether it will be worth the time and money cost to upgrade your headlights.
Most people that have a Land Cruiser do opt for an upgrade at some point in the vehicle's life as it makes a lot of sense and helps you and your passengers stay safe.