Replacement Audi Keys: Cost To Buy And Where To Get Them!
This post may contain affiliate links. As an Amazon affiliate, I earn from qualifying purchases.
How much does an Audi replacement key cost, and where can you get one?
Going to the wrong place to replace your Audi keys or pick up a spare key for your Audi can waste time and potentially money. Finding the right place for the right price is critical to getting your Audi started as soon as you can.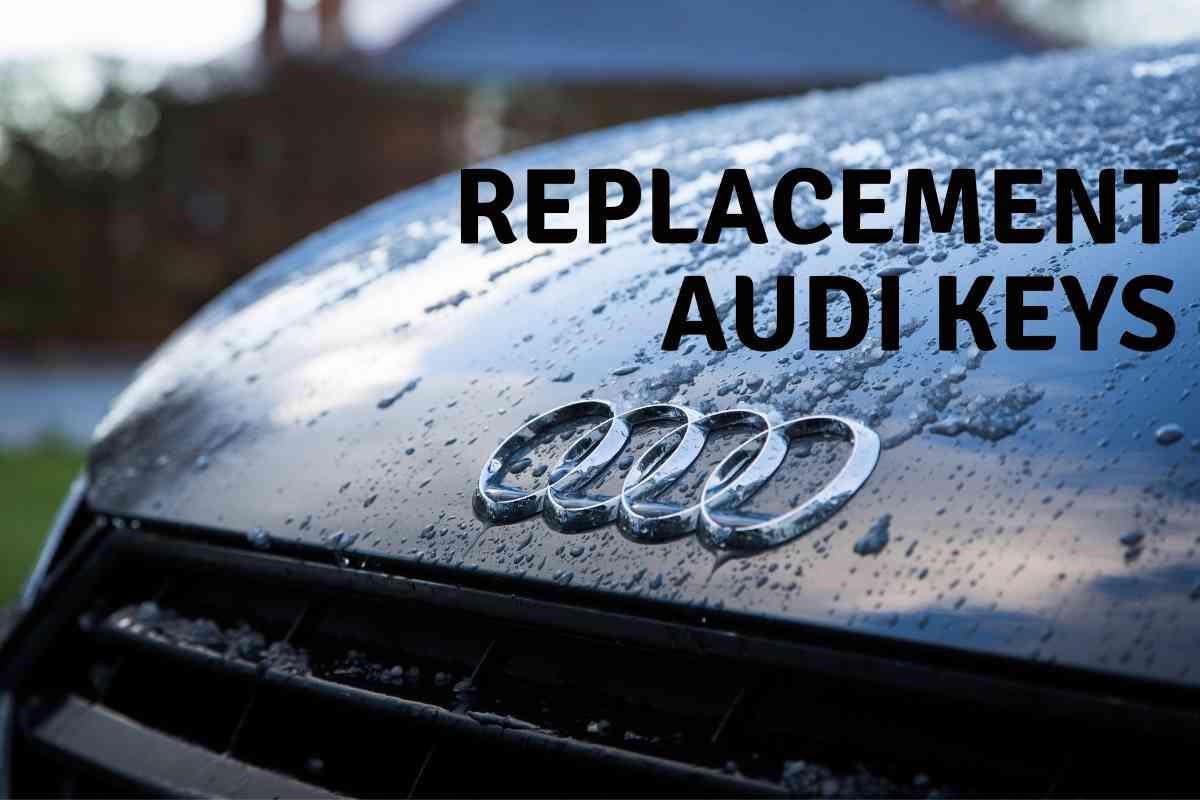 Replacement Audi Keys: Cost To Buy And Where To Get Them!
Replacing your Audi key can mean heading to your local dealer, or buying one online and getting it programmed. An Audi dealer often charges $500.  You can sometimes spend a bit less, but get less functionality by buying a non-Audi key fob for under $100.
We'll walk you through how to get your Audi keys replaced. Thankfully, there are multiple ways to replace your Audi keys, and we'll suggest the best ones and warn you about the worst ones.
We've worked within a service department and know a thing or two about replacing and reprogramming keys.
Unfortunately, we've also felt the sting of losing our own keys – or accidentally destroying them, and have learned what to do in a time crunch for keys and transportation.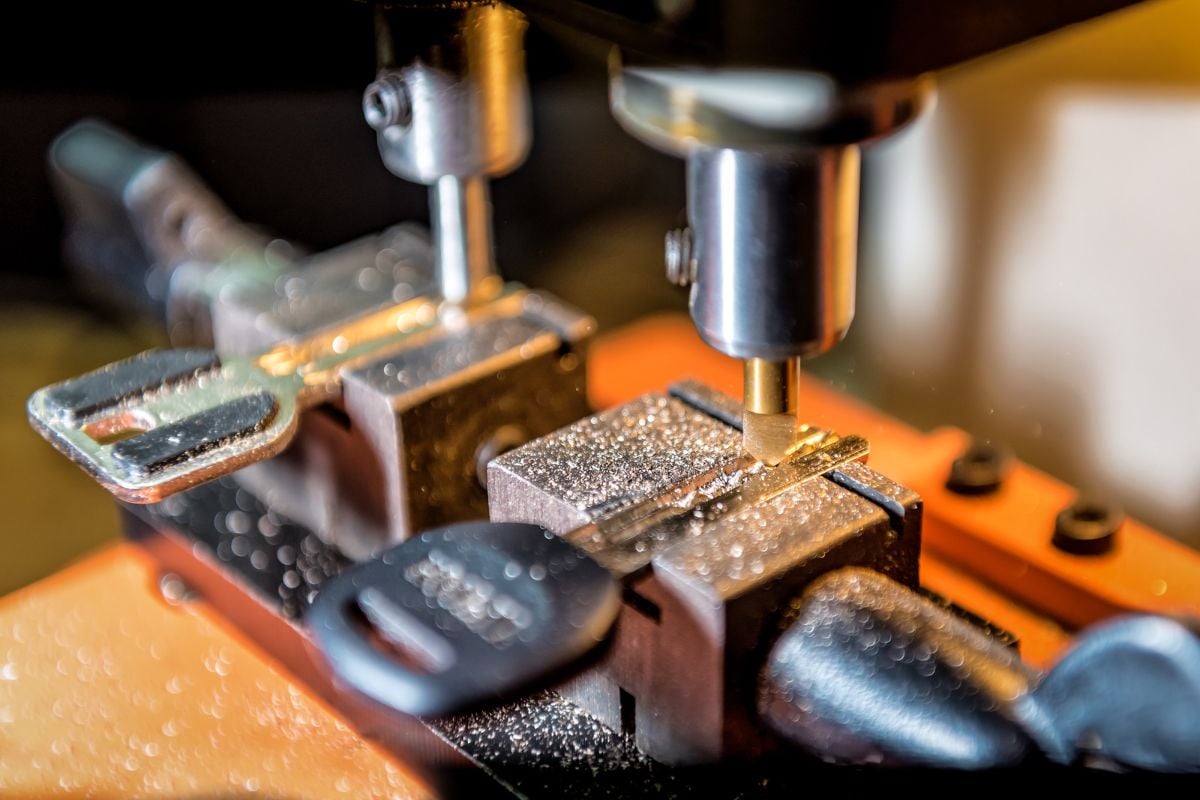 How your Audi key has changed
More than a few years ago, you could bring your basic key – that looked a bit like your house key, into a hardware store and have someone carefully cut it.
The process could take as little as a few minutes and a few dollars to make the right height of cuts to duplicate your key – or figure out the right pattern to make a new one.
Since then, key electronics have come a long way, especially for vehicles like Audi.
An Audi key now often serves as more of a wireless signal to your vehicle that you have permission to use remote unlock, remote keyless entry, and most importantly – to start the car.
Today, your key can go so far as to enable you to open the trunk or access comfort features that are programmed to the key.
Going to a dealer for your Audi key
One option for getting a key replaced is to go to a dealership. According to a Consumer Reports article, heading to a dealer is a good idea for multiple reasons:
Equipment & Computers
In the case of many modern keys, only Audi dealers have the software and equipment necessary to reprogram a key FOB transponder to your car fully.
It's not just regular old key cutting anymore from old-school locks.
The FOB itself contains a security chip that can be read and changed by Audi's software to ensure that the key and car can communicate.
Without that communication, many key FOB features are useless.
Warranty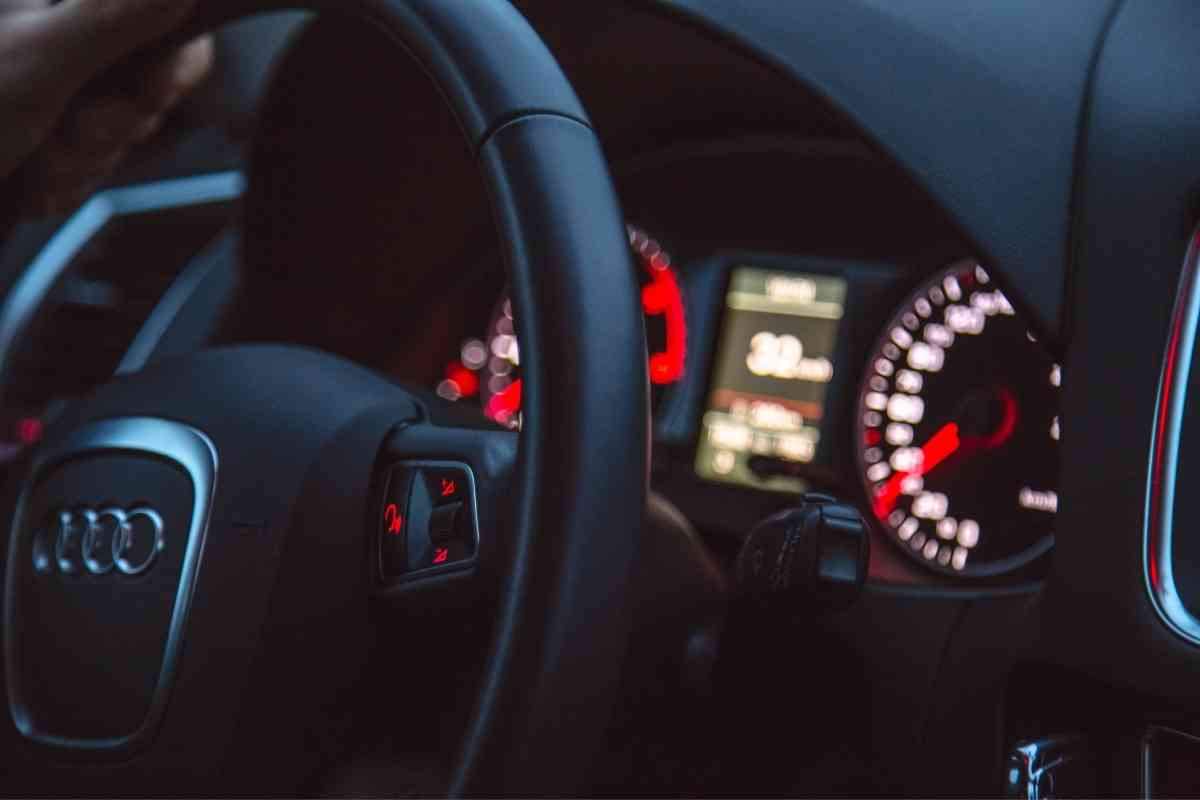 The Consumer Reports also details a specific reason why dealers could work on aftermarket key FOBs or help make them, but don't: they can't guarantee the work.
To the average customer, this means that if you had your Audi key replaced directly by the Audi dealer – an authentic Audi key, and something went wrong with the Audi key, you wouldn't pay to have it fixed.
The dealer's parent company, Audi the manufacturer, would likely cover the cost of labor and potential parts.
If a customer bought an Audi key from a third-party vendor (we'll get into this later) the Audi dealer wouldn't have the key warrantied. You would have to pay for labor, which can add up to a couple of hundred dollars per hour.
How much time to replace an Audi key at a dealer?
For a sliver of good news, not that long.
While the actual time it takes may vary based on how busy they are, replacing an Audi key can take as little as 15 to 30 minutes and as much as an hour. That's shorter than most oil change waits!
Since Audi dealers are specifically set up with the computers and equipment necessary to reprogram a key, they can get through quickly.
How much does it cost to replace an Audi key at the dealer?
Dealers charge around $500 for a new key and reprogramming. You are paying for the labor rate of a mechanic helping you, and the new key equipment.
Another big reason for cost is convenience, and of course, proprietary software and equipment for the purpose.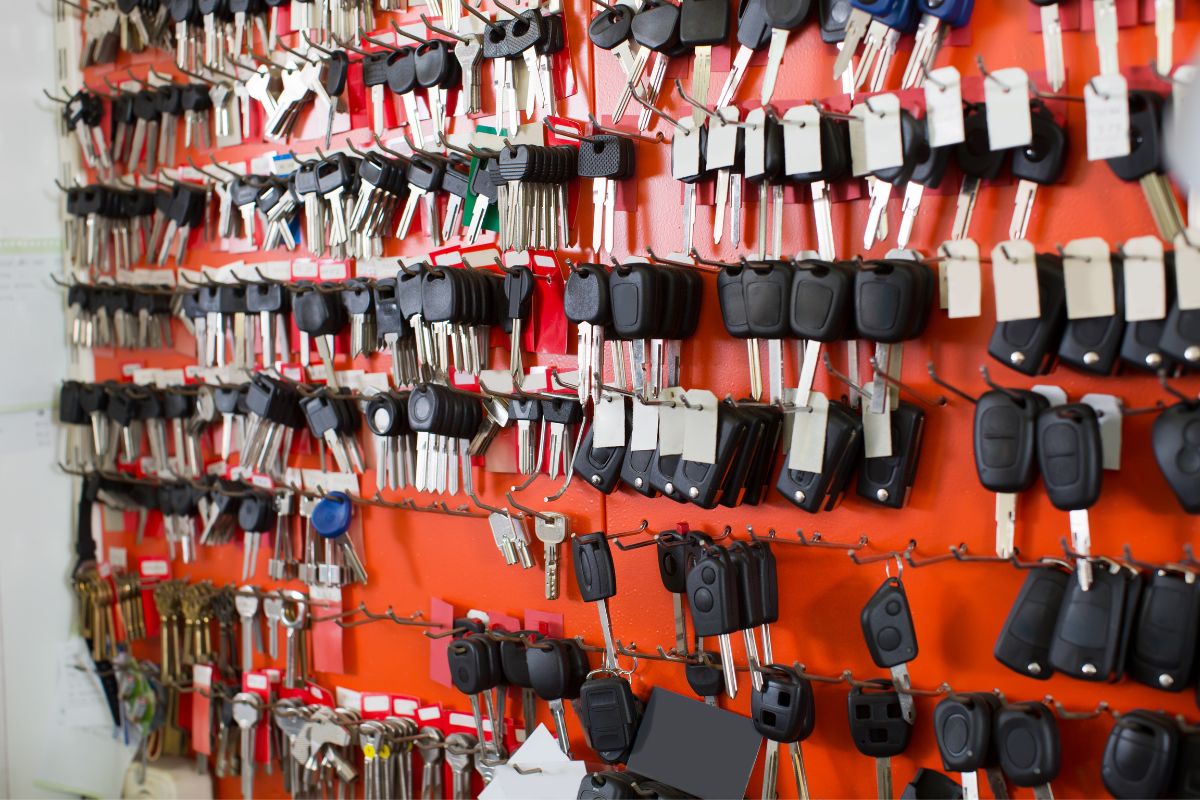 How do I get my Audi to the dealer without a key?
If you've managed to lose all your keys, and it's locked, you might want to rely on a tow truck and locksmith to bring your vehicle to a dealer or a local shop.
If you are replacing your key, but still have the key FOB with a mechanical key, you should find your manual or look it up online.
Most Audi models have a method of starting the vehicle without the electronic sensors provided by the key. 
The FOB often has a button on the back that allows access to a real key, and a cap on the door handle that will let you in.
How can I save money on replacing my Audi key?
Audis are luxury vehicles and, as such, often cost more to maintain. Audis require premium gas, car, regular maintenance, etc., and if you don't give your Audi premium care, you'll end up with many issues.
But that doesn't mean you can't cut corners some places, like when you're purchasing a new key for your Audi.
Is your Audi key not especially advanced – or do you not often use the wireless remote parts, like unlocking or opening your trunk? You might be able to save some money by getting a non-Audi key FOB.
A less advanced key FOB might be available for your vehicle via Amazon. Basic key FOBs can often be programmed by a local mechanic, auto shop, or even you. 
You probably won't get all the features of your original key FOB, but if saving money matters more, that's your call.
KeylessEntryRemoteFob.com has keys for Audis, often for under $100. On their website, they also suggest they know that dealers will not program their keys, and to take it to a local mechanic.
Be careful here! Not all key companies specifically state that their keys require additional programming, which is an additional expense. We linked to the above website because they do specify.
Locksmith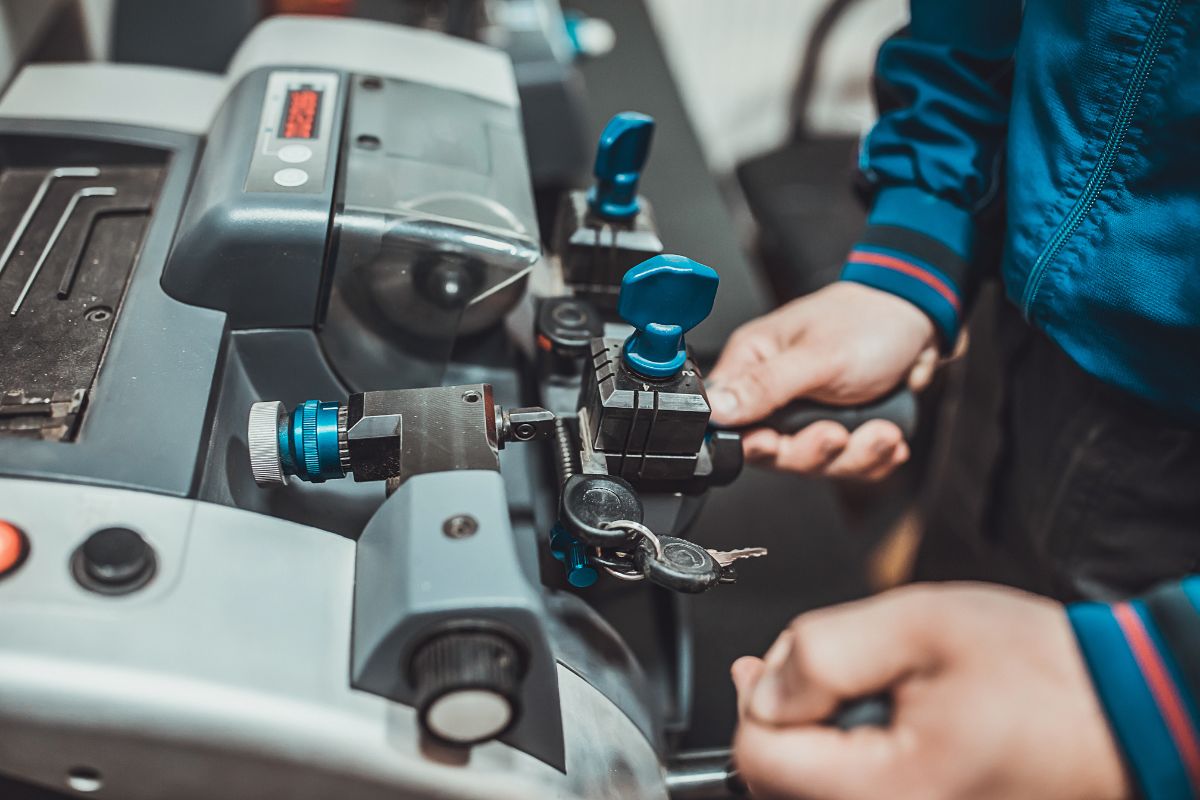 Locksmiths often create and replace Audi keys, in addition to their unlocking abilities. Locksmiths also drive to you and often charge $200-$300 to replace and reprogram a key wherever the car sits.
Be sure to ask the locksmith about their programming – it might not be complete and include all features for your key FOB and Audi.
The best part about a locksmith is that they often work 24/7 and you won't need to worry about moving your vehicle.
How to prevent lost key issues with your Audi
Make a copy
New Audis come with two keys. If you lose one key, we would suggest you make a copy of the existing key.
Part of the reason for this is to have a backup, and because reprogramming a key when you already have a key can sometimes be done at home – or done for less at a mechanic or dealer.
You'll also hopefully reduce the panic of realizing you don't have a key available.
You could also consider making multiple copies at the same time. This will reduce your overall labor cost.
Check your warranty
Some extended warranties and some parts of Audis warranty can include key replacement or repair.
A damaged key FOB can be almost as bad as a missing key FOB, and your warranty might cover any of the above for at most a deductible.
What's the best option for my Audi key replacement?
We recommend heading to your local dealer to get your Audi key working at its best. They can get it done fast though they aren't the cheapest option.
Otherwise, we recommend buying one and having it programmed.
We do strongly recommend you look for ratings on the site you are purchasing from to ensure that their instructions are accurate. Don't get fooled by a cheap key FOB.
Share Your Insights With US
Did we forget something, get something right (or wrong)? We'd love to hear your insights! Share your automotive experiences based on our article in the comments below. Your input enriches our community's knowledge. Thanks in advance for sharing!
Should I replace a malfunctioning key FOB?
If your vehicle is under warranty, your best bet is to bring the FOB to a dealer to have it looked at. The repairs under Audi's warranty are often free and take little time.
Another potential reason for replacement is failing batteries. You can actually replace these yourself without much, if any help, by opening the FOB and identifying what kind of battery you need.