What Are the Best Years for Chevy Diesel Trucks? (Revealed!)
If you are in the market for a new diesel truck, take a look at the line-up of the best Chevy diesel trucks. This car company had a few years with too many recalls, but they have worked on their vehicles and recently offered up some beautiful pickup trucks that are worthy of praise and recognition.
2007 Silverado
So, why the 2007 Chevy? What's so special about this truck versus some of the more modern ones?
Two words: LBZ engine.
This Duramax is almost revered by diesel engine owners. In US News and World Report, the 2007 Chevy Silverado was praised by many experts and named "Best Pickup" by Car and Driver, "Recommended Pick" by Consumer Guide, and "Truck of the Year" by Motor Trend. This pickup also got one of the highest rankings on US News and World Report with a 9.0 ranking out of 10.
Since the engine is one of the greatest features of this vehicle, let's dive a little bit deeper into the LBZ engine. It was the first to sit alongside an Allison automatic, 6-speed transmission. This allowed for a much more powerful engine with more horsepower to back it up.
The LBZ could handle more and endure more heavy-duty driving. That made it extremely reliable, and people love reliability. Other than the engine itself, here are some impressive specs for the 2007 Silverado:
Specs
This truck, like many others in the same category, can seat up to 6 peopleat maximum, or 4 people comfortably.

Made complete with an AM/FM stereo, cruise control capabilities, and heated mirrors, this pickup is everything you're looking for and more.
To get more specific with the stats, here are some other facts about Chevy's 2006 truck:
Price: Ranging from $2,600 – 17,000 USD (because it is an older model, it may be harder to find, but everyone swears the car is worth the hunt and hassle of tracking).

MPG: 16 city/22 highway

Payload: 1,216 – 2,052 lbs.

Towing Capacity: 3,800 – 7,700 lbs.

195-367 Horsepower
Again, alongside that LBZ engine, this truck is a dream and many have claimed that it is their favorite pickup. So, if you're not sure where to go to find the perfect truck, odds are this model is a good one to look for!
2021 Colorado
As one of the newer cars in the top-three lineup, there's something noteworthy about the 2021 Chevy Colorado.
Coming with Satellite radio connections, 6 speakers and those same heated mirrors as the previous model, the Colorado has new and improved technologies and all the bells and whistles. On US News and World Report, experts gave this diesel truck a 7.7 rating for its reliability, performance, interior, and safety.
Specs
Because it seats up to 5 people, this pickup is a bit roomier than most, while still having a good-sized cab. Here are some more specs for it:
Price: $25,200 USD (because it's still on the market and relatively new, this truck is going to be one of the most expensive on the list).

MPG: 20 city/ 30 highway

181-367 Horsepower

Payload: 1,270 – 1,560 lbs.

Towing Capacity: 3,500 – 7,000 lbs.
Something to keep in mind is that the Chevy Colorado 2021 can be enhanced with a different Duramax diesel engine. This truck is known for having 4 cylinder engines rather than something bigger like a 6 or 8 cylinder engine.
2012 Silverado
Now, for our middle-of-the-road car (in terms of price and age), we've got the 2012 Silverado HD.
This car, which has a capacity of 3- 6 seats, has an auxiliary input for playing music and charging phones, has a decent amount of legroom and comes in a variety of exterior colors.
Here are the rest of the specs:
Price: $20,000 USD (this can be subject to change, but this was the median price).

MPG: 15 city/ 22 highway

Payload: 1,513 – 1,949 lbs.

195-403 Horsepower

Towing Capacity: 4,400 – 7,000 lbs.
So this pickup, like the others listed, is a common choice for diesel users out there, and it's much beloved for these traits as well as for its reliability.
2014 Silverado
According to US News and World Report, the 2014 Silverado was given an 8.9 overall score. The best features of this completely redesigned pickup truck are the high-quality interior, great handling, and amazing engine options. In fact, this vehicle was named the number 1 full-size pickup truck in 2014. The 2014 Chevy Silverado is a great truck that delivers on its towing and payload promises.
Specs
Price: $30,000 USD

MPG: 14-18 city/ 20-24 highway

285 – 420 Horsepower

Payload: 1,896 – 2,133 lbs.

Towing Capacity: 6,000 lbs. maximum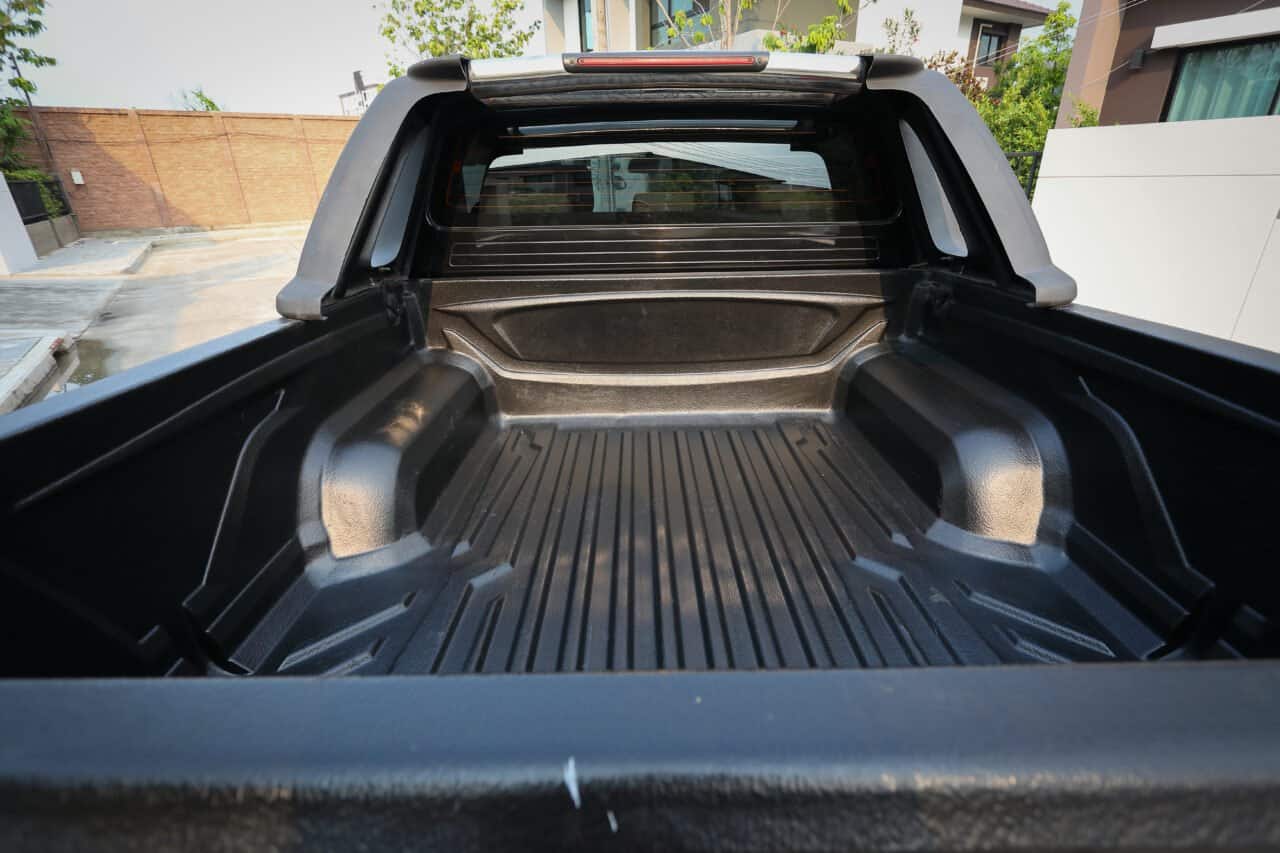 2008 Silverado
Although the 2007 Silverado was praised for specs and features, the remodeled 2008 Silverado shouldn't be ignored either. The Chevy truck almost has no bad reviews and was given stellar ratings on both US News and World Report and Kelly Blue Book alike. This diesel car is known for its precise steering, responsive handling, and best gas mileage in its class.
Some of the added technologies from this model from the previous year were:
XM Satellite Radio
Integrated Trailer Brake Control
Just like the 2007 model, the 2008 Chevy Silverado offers multiple bed and cab sizes, trim levels, and engines. Of course, since the vehicle is no longer brand new, buy a customizable 2008 Chevy Silverado is not really an option.
Specs
Price: $18,000 to $46,000 USD (of course this price varies on whether you buy the base model with 2 wheel drive or if you get the 4-wheel LTZ crew cab with all the bells and whistles)

MPG: 13-15 city/ 17-20 highway

195-367 Horsepower

Payload: 1,530 – 1,975 lbs.

Towing Capacity: Maximum of 8000
It's important to note that a turbo-diesel engine was optional at the time, so not all 2008 Silverado 1500 might not always have a diesel engine.
2021 Silverado
The Silverado 2021 is also one of Chevrolet's newest models of diesel engine pickup. There are a variety of customizations you can choose from, which make this truck all the more enticing. Chevrolet offers 6 different types of engines for the 2021 Silverado, which are: The Duramax, 3.0L Turbo Diesel, the 6.2L V8, the 5.8L V8, the 4.3L V6, and the 2.7L turbo.
Each of these different engines offer a different level of horsepower and torque. To find out more about the engine details, go to Chevrolet's website to find the one that is best suited for you. Since there is quite a bit of variation from one engine to another, we will just talk about the general details of the 2021 Silverado.
Specs
Seating: 3-6

Price: $28,600 (starting price)

MPG: 14-23 city/ 33 highway

277-420 Horsepower (of course, this depends of the type of engine that you buy)

Payload: 1,750 – 2,280 lbs. for the 1500 and 4,353 – 4,572 lbs. for the 3500HD

Towing Capacity: 7,200 – 9,700 lbs. for the 1500 and 14,500 lbs. for the 3500HD
Another enticing feature for the 2021 Silverado is the new camera technologies that allow you to see 15 different perspectives of your truck. This means that towing, backing up, and parallel parking just became a breeze.
With the variety of new technologies, the 2021 Silverado is one of the greatest modern trucks on the market.
2016 Silverado
This model of the Silverado is highly rated by experts and consumers alike, with a 4.3 out of 5 rating on Kelly Blue Book and an 8.9/ 10 on US News and World Report. In fact, in 2016, the newest Silverado model was rated number 1 for full-sized pickup trucks.
The heavy-duty series of this pickup truck is also known for including some of the greatest Silverado models on the market because of their towing and hauling capabilities. Not only does this full-sized pickup have great payload and towing features; the vehicle boasts a roomy interior with an 8.3 rating on US News and World Report.
The 2016 Silverado also is highly rated for its reliability score with a full 5 out of 5 rating from J.D Power. The safety scores are also note-worthy, with a 5 out of 5 rating from the National Highway Traffic Safety Administration.
Specs
Price: $27,800 USD

MPG: 15-18 city/ 19-24 highway

285 – 420 Horsepower

Payload: 1,734-1,990 lbs. for the 1500 and 3,305-6,288 lbs. for the 3500HD

Towing Capacity: 9400 lbs. maximum
The features and ratings of this model are unbeatable, and if you are in the market for a diesel truck, you should definitely search for a 2016 Silverado.
2016 Colorado
One can't simply mention the 2016 Silverado without talking about the Colorado as well. Some of the ratings, like the safety and reliability scores, aren't as great as the Silverado, but critics gave this model a 9.5 rating overall. Some of the best qualities of the 2016 Colorado were the luxurious and roomy interior, excellent towing abilities, and the choice of a 2.8L turbodiesel engine.
If you are looking for a newer car with cooler technological features, this model has Apple Carplay and Bluetooth audio streaming. Of course, this might not seem like cutting-edge technology now, but many older Chevy trucks don't offer these convenient features.
Specs
Price: just under $21,000 USD for a base model

MPG: 15-22 city/ 17-31 highway

181-305 Horsepower

Payload:1,390 – 1,610 (of course, this depends on the type of engine)

Towing Capacity: 7,000 lbs. maximum
Whether you choose to buy a base model or a Z71 with all the bells and whistles, the 2016 Colorado models are a great compact pickup truck. With its compact size, the 2016 Colorado is perfect for towing and hauling or showing off your new whip in the city.
2022 Colorado
If you want to keep up with the most modern pickup trucks, consider taking a look at the brand new 2022 Chevy Colorado. With this new pickup, you have so many options to fully customize your vehicle. It's not one of the most high-tech cars, but the smooth ride and engine options are winning characteristics of the new model.
The midsize truck boasts a retro, yet modern exterior (although the style can completely change depending on what kind of trim you add to it). While the exterior is of great quality, the interior of the truck is known to have a very smooth ride and the steering is very precise in comparison to other makes and models of trucks.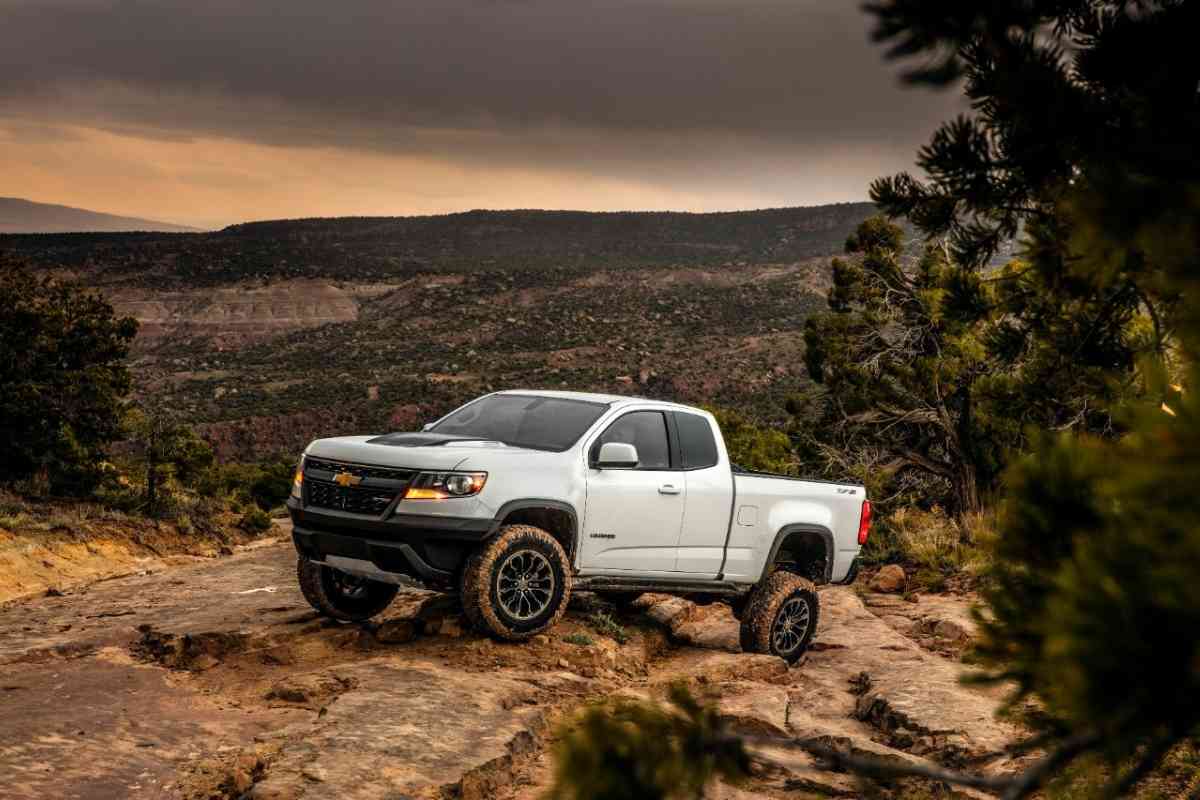 Although the truck is brand new, here are some of the greatest features:
Duramax Diesel Engine
Trailboss Package
With these added features, you will be sure to drive your 2022 Chevy Colorado in any type of terrain.
Specs
Price: $25,200 USD for the base model and up to $42,600 for the ZR2.

MPG: 19 city/ 25 highway

200 Horsepower

Payload: 1,270 – 1,560 lbs.

Towing Capacity: 3,500 lbs. maximum
With this brand new model of the Colorado, you will be driving one of the top choices for midsize pickup trucks.
2015 Colorado
This completely reimagined model of the 2015 Colorado has a high rating from both experts and consumers alike. The truck is revered for its towing capacity and fuel economy as well as its small size that allows it to fit into garages and tight parking spots.
The safety score was given high rankings from US News and World Report, and the only lacking ranking on this car was the reliability score. Even with a slightly lower reliability ranking, this car was rated the third-best compact pickup truck in 2015.
According to users on Kelly Blue Book, 83% would recommend this vehicle to others. Many users rave about the performance and the styling of the 2015 Colorado. The engines of the vehicle are known for giving the truck a powerful, yet agile feel. Another big pull for this vehicle was the price tag, which we will go over as well as the other details of the 2015 Chevy Colorado.
Specs
Price: $20,000 USD (this was the price when the car was brand new, so you can almost guarantee that you will find a cheaper option in a location near you).

MPG: 15-20 city/17-27 highway

200-305 Horsepower

Payload: 1,370 – 1,630 lbs.

Towing Capacity: 3500 lbs. maximum