What Small SUV Has the Best Towing Capacity?
Trucks and SUVs are great vehicles to tow with.
However, not everyone has the space for a large vehicle in their garage—some people prefer the smaller SUVs but still want to tow their trailers to fun adventures.
So, which compact SUV has the best towing capacity? Let's find out!
The best small SUV in terms of towing capacity is the 2021 Ford Expedition. This vehicle can tow 6,000 lbs. which is perfect for a variety of RVs, boats, and large equipment. Some SUVs can be outfitted with towing packages to increase their limit, but the Expedition is currently the best.
Although the Ford Expedition holds the top spot, there are lots of other small SUVs that can tow a large amount of weight.
Let's explore some other great options below.
2021 Ford Expedition
To start off our list of the best small SUVs for towing we have the aforementioned 2021 Ford Expedition.
The Expedition has a towing capacity of 6,000 lbs.
That's quite a bit higher than the competition, so Ford really pulled out all the stops for this compact SUV.
The Ford Expedition has five trim options: XL, XLT, Limited, King Ranch, and Platinum.
These trims are all very similar and have the same engine (a 3.5L turbocharged V6 engine).
Let's talk a little more about the 2021 Expedition XL STX.
This model has a starting price of $50,595 and has enough room to seat five passengers.
If you are looking for the best towing possible, then you should consider purchasing the optional Heavy-Duty Trailer Tow Package for the XL STX.
The 3.5-liter EcoBoost Engine will help you tow your trailers and toys anywhere you could want to go! (Source)
If you want to drive in rough terrain, you can also choose to upgrade any Ford Expedition with 4WD.
This isn't a standard feature, but it's always an option.
2021 Jeep Cherokee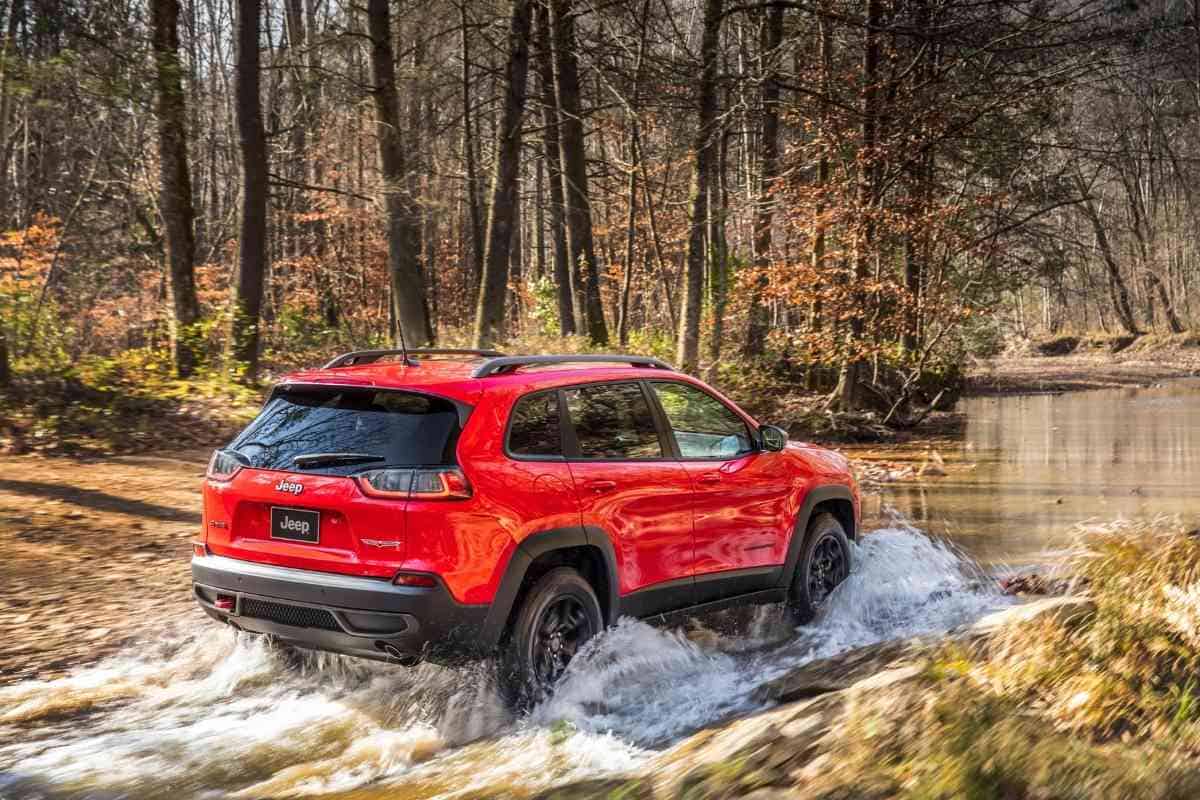 Next on our list is the 2021 Jeep Cherokee.
The Cherokee has a towing capacity of 4,000 pounds due to its 2.0-Liter Turbo engine and 295 pound-feet of torque.
No matter the weather conditions, the Jeep Cherokee has you covered so you will always be safe while towing your cargo.
Its all-weather 4×4 capability will keep your wheels firmly on the road, even if you are towing in rain, snow, or mud.
The Cherokee gets 23 miles per gallon in the city and 31 miles per gallon on the highway.
Along with the Cherokee's impressive towing capacity and 4×4 capability, it also is equipped with all of the latest safety features, including blind-spot monitoring and full-speed forward collision warning with active braking.
2022 Land Rover Discovery Sport
Third on our list of small SUVs with great towing capacities is the 2022 Land Rover Discovery Sport.
The Discovery Sport has a towing capacity of 4,409 pounds, making it even better than the Jeep Cherokee when it comes to towing.
Another great part about this compact SUV is its versatility.
You can fold down the back seats to almost double your cargo space.
You can tow your trailer and also keep a full supply of things with you right in the back seat!
The Discovery Sport S starts at $42,375.
It has a 2.0-Liter P250 i4 GAS engine, which is where it gets all of its power.
2021 Audi Q5
Let's move along to the 2021 Audi Q5. This luxury compact SUV has a towing capacity of 4,400 pounds due to its 2.0-liter, turbocharged 4-cylinder engine.
The 2021 Audi Q5 offers 261 horsepower, which is handy when it comes to towing or just everyday driving.
It also comes with Quattro all-wheel drive, which helps the vehicle keep a good grip on the road.
The Q5 can be yours for a price of $44,395.
2021 Volvo XC40
When a person thinks of "towing," they don't typically think of Volvos. However, the 2021 Volvo XC40 is not a bad choice at all.
The XC40 has a towing capacity of 3,500 pounds which is not too bad for a hybrid!
This AWD SUV comes equipped with a 360° camera, which means you will be able to see not only your trailer but everything else around your car as well.
You will also save gas with its mild-hybrid powertrain, which will help you save energy when you brake.
With a wide variety of colors, you can purchase the 2021 Volvo XC40 for $34,100.
2021 Toyota RAV4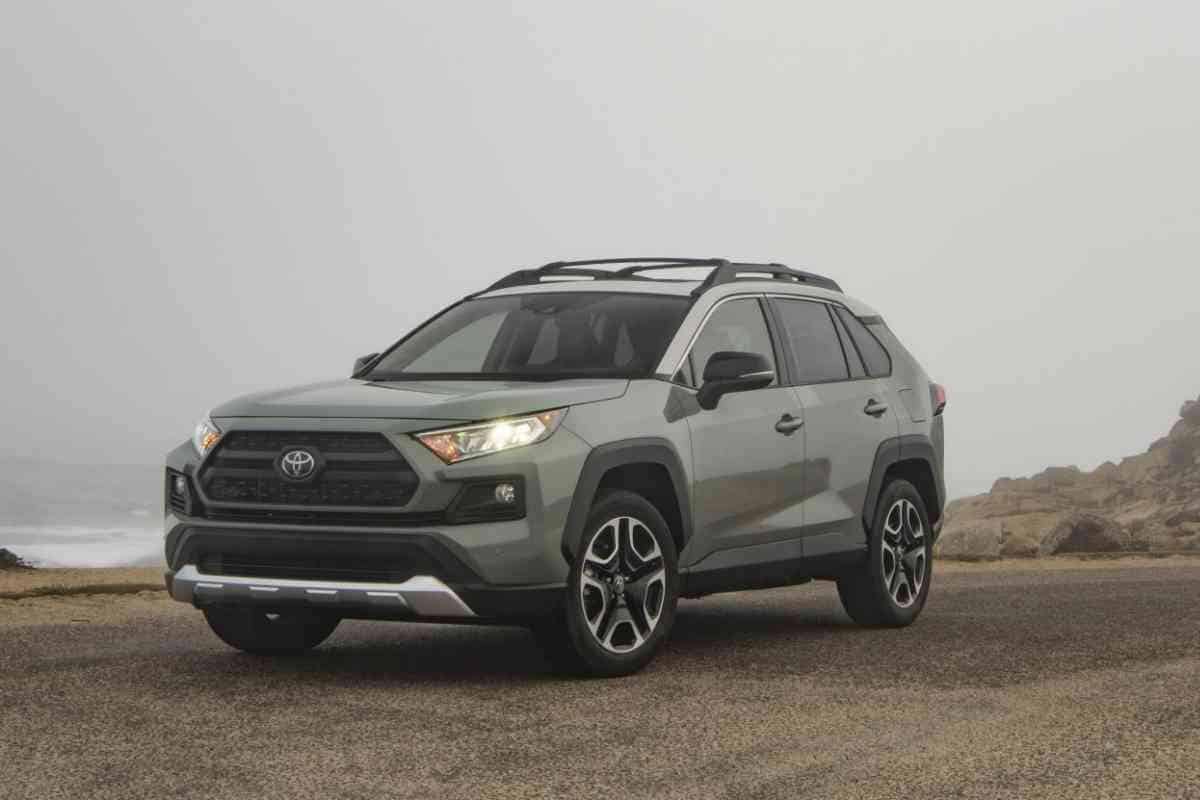 The Toyota RAV4 can be an excellent small SUV for towing if you purchase the correct model.
The different RAV4s have towing capacities of 1,500 to 3,500 pounds.
For the best towing, we suggest you buy the Toyota RAV4 Adventure and the TRD Off-Road.
These two models will give you 3,500 pounds of towing.
With the RAV4's 203-horsepower 4-cylinder engine, you will be able to tow heavy trailers with this compact SUV. Purchase one now for $27,225.
2021 Ford Escape
Back again we have Ford making our list of the best small SUVs.
The 2021 Ford Escape has a towing capacity of 3,500 pounds, just like the Toyota RAV4.
The Escape has a hybrid 2.5-Liter iVCT Atkinson-cycle I-4 engine that gives it its awesome towing power.
Do you have a hard time driving when you have a heavy trailer attached to your SUV? Not anymore! With the Ford Co-Pilot360 feature, you will have driving assistance, such as pre-collision assist with automatic emergency braking and a lane-keeping system.
The rear camera also helps you back up your SUV to your trailer with precision every time. (Source)
For just $26,130, this small, but powerful, SUV could be all yours.
2022 Subaru Outback Wilderness
Last on our list is the Subaru Outback Wilderness.
This compact SUV has a towing capacity of 3,500 pounds with 277 pound-feet of torque.
The Wilderness gets this power from its 260-horsepower direct-injection turbocharged SUBARU BOXER engine
Starting at $36,995, the Subaru Outback Wilderness could be the SUV that will help you tow your trailers to your next adventure. (Source)