What is the Most Reliable Truck for Towing?
Are you in need of a reliable truck for towing? If so, then you have come to the right place! Below is a list of the most reliable trucks that are currently available for purchase. All of these trucks have features that allow them to be above-proficient in towing as well as reliability.
The most reliable truck for towing is the 2020 Ford F-250 Super Duty. This truck is capable of towing a maximum of 20,000 lbs. The Super Duty is built from aluminum alloy that ensures durability. The powerful engine and high technology in the 2020 Ford F-250 Super Duty guarantee reliable towing.
The 2020 Ford F-250 Super Duty has exceptional reliability when it comes to towing. Its outstanding features leave drivers more than satisfied with their purchase. Below you will learn everything you need to know about the 2020 Ford F-250 Super Duty and why it is ranked so highly for heavy-duty towing. In addition, reliable trucks for lighter-duty towing will also be discussed.
2020 Ford F-250 Super Duty
The 2020 Ford F-250 Super Duty is the most reliable truck for towing. This truck earns such an honorable title due to its heavy towing capacity and high ratings by its drivers. The Super Duty is capable of towing a maximum of 20,000 lbs. The truck is able to achieve such towing and hauling capabilities because of its flawless engineering design.
The Super Duty® has the only high-strength, military-grade, aluminum-alloy body in its class. * Aluminum alloy is substantially lighter than the previous steel body, yet it's remarkably strong. It's also more dent-and-ding resistant and not subject to rust. Use of aluminum alloy allowed some of the weight savings to be reinvested where it matters the most, especially in the frame that's the foundation of strength and toughness.

Ford
The Super Duty has always had top ratings. However, for 2020, it has outdone itself. Two new engines are available that will provide the truck with a massive amount of power. No matter which engine you pick, you will not be disappointed. The two following engines are available for the 2020 model:
7.3L gas V8
6.7L Power Stroke® V8 Turbo Diesel
Another great feature of the Super Duty is the Pro Trailer Backup AssistTM. This feature allows drivers to rotate the trailer they are towing in the direction they wish for it to go. By turning a knob, drivers can guide their trailer in the correct direction. This feature makes towing a trailer much simpler, especially while backing up. Backing up with a trailer is oftentimes a difficult task, however, with the Super Duty it no longer has to be.
Not only does this truck make towing a breeze, but the Super Duty also provides drivers with a safe and comfortable ride. This truck makes use of Ford's Co-PilotT360TM Technology. This technology allows drivers to be in more control and warns drivers before a collision. In addition to the warning, the technology helps drivers to avoid the collision. The Super Duty allows drivers to feel more confident out on the road.
If you are in need of a truck with a high towing capacity, then this is the one for you. The Super Duty never fails to impress, and is highly recommended by owners.
Best Trucks for Towing Lighter Weights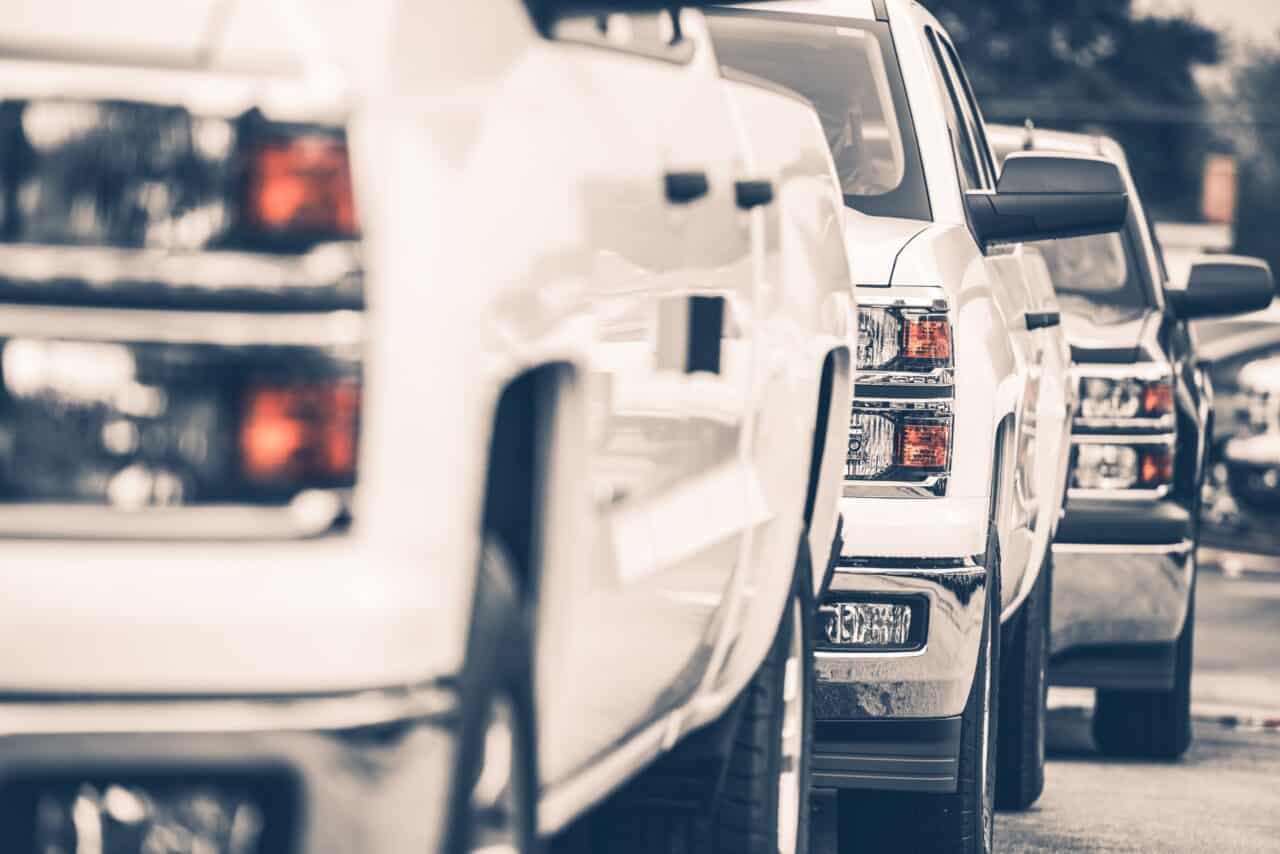 While the 2020 Ford F-250 Super Duty is capable of towing a shocking maximum of 20,000 pounds, this is not necessary for everyone. Other trucks have the same amount of reliability but do not tow such heavy-duty items. Below is a list of the most reliable trucks for towing lighter-weight items.
2020 Honda Ridgeline
The 2020 Honda Ridgeline is not capable of towing heavier weights, however it extremely reliable for towing lighter weights. The towing capacity for this truck is 3,500 lbs. With upgrades, the capacity can reach 5,000 lbs.
Below is the towing capacity for the 2020 Honda Ridgeline for each trim:
The 2020 Honda Ridgeline provides the following features:
262 lb-ft @ 4700 rpm torque
3.5 l base engine size
5 seats
9-speed automatic transmission
All-wheel drive
19.5-gallon fuel tank capacity
280 horsepower
2019 Nissan Frontier
The 2019 Nissan Frontier is a great truck for reliability. The towing capacity ranges from 3,800 lbs to 6,720 lbs. The capacity depends on which trim you choose from.
The Frontier allows drivers to pick between two powerful engines for their truck. The two engines are listed below:
2.5L 4-Cylinder Engine: generates 152 horsepower and 171 lb-ft of torque.
4.0L V6 Engine: generates 261 horsepower and 281 lb-ft of torque.
In addition to having two different options for engines, there are multiple options for transmissions. The available transmissions are listed below:
5-speed manual
5-speed automatic transmission
6-speed manual
The most common problem with this truck is transmission failure. Typically, this occurs at about 100,000 miles and costs $4,000 to repair. Although problems with the transmission are the most common issue with the Frontier, most drivers are satisfied with this truck.
The 2019 Nissan Frontier is strong and reliable. The bed of this truck is capable of holding a maximum of 1,460 lbs. This truck is a great option when you do not need to tow lighter weights.
2020 Toyota Tacoma
The 2020 Toyota Tacoma's three maximum towing capacities are 6,800 lbs, 6,700 lbs, and 6,600 lbs. In order to reach the 6,800-pound capacity, the two-wheel-drive Access Cab needs to be combined with the V-6 and automatic transmission. Otherwise, the towing capacity could reach a minimum of just 3,500 lbs.
2020's Toyota Tacoma has the option of two different engines. The two engines are listed below:
2.7-Liter Four-Cylinder: 159 horsepower and 180 pounds-feet of torque
3.5-Liter V-6: 278 horsepower and 265 pounds-feet of torque
Built from the same tough stuff that's made Toyota trucks legendary, the refreshed 2020 Toyota Tacoma brings more tech, more capability, and more confidence to your outdoor adventures. Its available new tech includes panoramic view monitor, Multi-terrain Monitor, and the smart compatibility of Apply CarPlay, Android Auto, and Amazon Alexa. Best of all, it comes in a package designed to get you to the campsite -and back- without breaking a sweat. So gear up, get in and get ready to start your next epic adventure.

Toyota
The 2020 Toyota Tacoma is clearly a remarkable truck. Its towing capacity is perfect for light to medium-weight items. Not only is this truck known for its towing abilities, but it is also known for its off-roading abilities.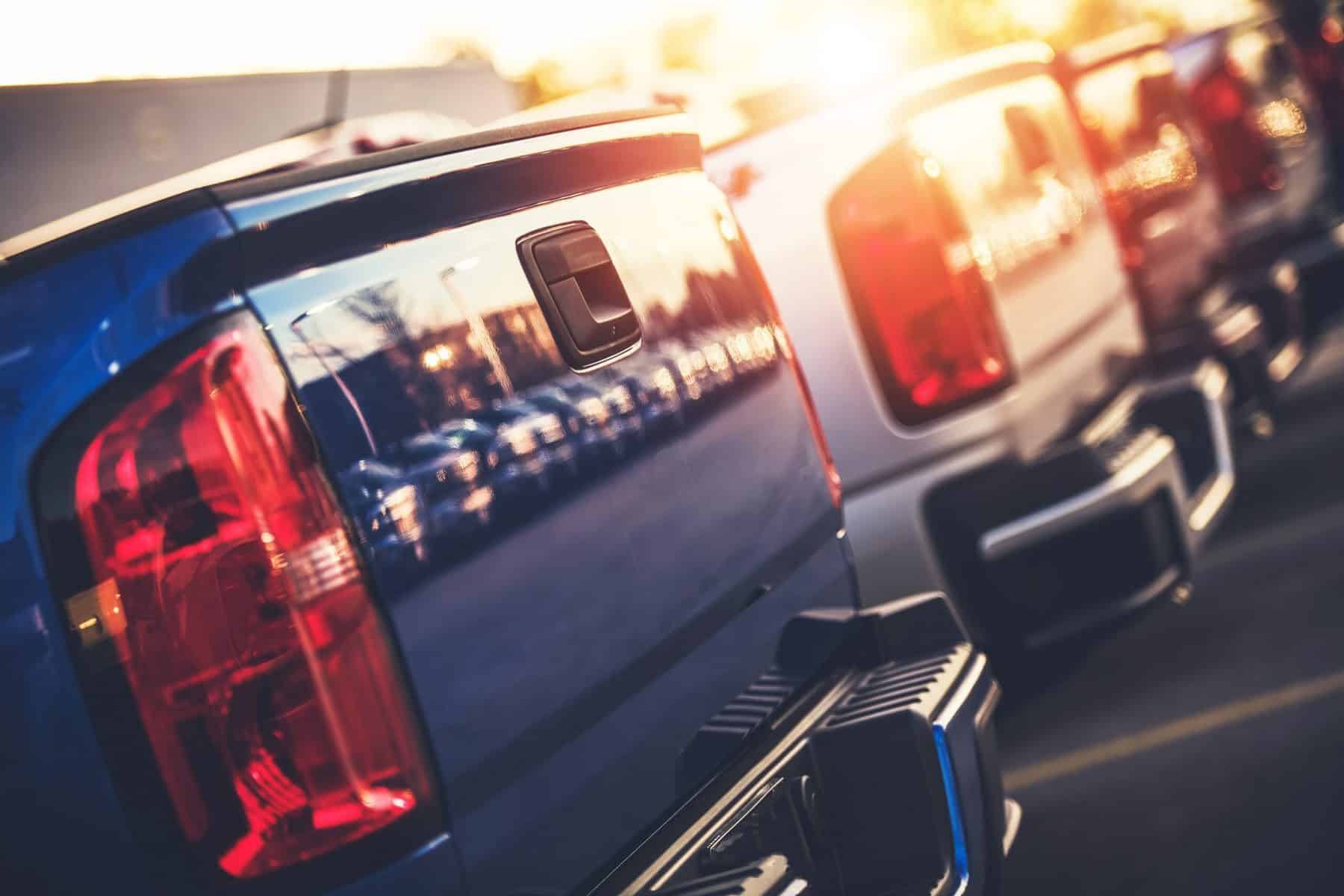 2021 Chevrolet Colorado
The 2021 Chevrolet Colorado has a towing capacity of 7,000 lbs. This truck proves its durability by providing features such as 48 mm more factory-installed lifts, skid plates, rock sliders.
There are three engine options for the 2021 Chevrolet Colorado. Below are a list of the three options available:
The 2.5L four-cylinder engine: generates 200 horsepower and 191 pound-feet of torque
The 3.6L DOHC V6 engine: generates 308 horsepower and 275 pound-feet of torque
The 2.8L Duramax® turbo-diesel engine: generates 181 horsepower and 369 pound-feet of torque
If the truck has the turbo-diesel engine, then the towing capacity can increase to 7,700 lbs. Otherwise, the V6 engine provides the standard maximum of 7,000 lbs.
Not only is this truck durable, but it also comes with safety features unlike any other. 2021's Chevrolet Colorado has a lane departing feature, forward collision alert, rear vision camera, rear park assist, and six airbags.
The most common problem with this truck is its interior design. Drivers are often impressed with the exterior design and the abilities of this truck but are unsatisfied with how it appears on the inside. The Chevrolet Colorado has cheap-appearing plastics throughout the interior that are not pleasing to the eye.
If you are not concerned with interior design, then this will not be an issue. If this is the case, then this may just be the truck for you!
2020 Chevrolet Silverado 1500
The towing capacity for the 2020 Chevrolet Silverado 1500 is 9,800 lbs. The horsepower is 277 to 420 hp, making this truck one of the best for towing medium-weight items.
The Chevrolet Silverado has the following features:
Maximum available payload: 2,250 lbs
Maximum available cargo: 89.1 cubic feet
Available MPG: 23/33
According to Chevrolet, the 2020 Silverado is the "strongest, most advanced Silverado ever".
We put over 100 years of truck building know-how into Silverado to deliver a truck that's bigger, stronger and lighter than the previous generation. A truck with a choice of engines: including an available 6.2L V8 that delivers best-in-class V8 power and towing, and an available Duramax® 3.0L Turbo-Diesel that helps give it available best-in-class highway fuel economy. And, as always, a truck that's built on the legacy of the most dependable, longest-lasting full-size pickups on the road.

Chevrolet
This impressive truck is loved by its drivers. Drivers are nearly always satisfied when they purchase the 2020 Chevrolet Silverado 1500. It has features that are great for towing, and it should be heavily considered when needing to purchase a reliable truck.