What Kind Of Trucks Does Chevy Make?
The Chevy trucks are well known and great for any trip. Whether you need to tow your trailer or just some boxes in the bed of the truck, these are made for every truck need.
Chevy makes and sells the Chevy Colorado, the Chevy Silverado, and the Chevy Silverado HD. Each truck's design caters to different hauling and towing purposes. The various towing capacities are 7,000 pounds for the Colorado, 13,300 pounds for the Silverado, and 36,000 pounds for the Silverado HD.
If you are looking for a Chevy truck, then you should learn about the differences between the three different Chevy trucks and determine which one is best for you.
Chevy Colorado
When looking at and comparing trucks, there are key features to compare first that inform you about the main differences in size and strength. These key features include the trailering capacity, the max payload, the max cargo, and the gas mileage. These things are perfect to look at first when comparing trucks. If you find that the payload or towing capacity is too small, then you know the truck is not right for you.
The 2021 Chevy Colorado has great features, style, comfort, and towing capacity. Depending on how often or how many pounds you typically tow or haul, this truck may be perfect for you, or not strong enough for you. As it mentions above, Chevy has this truck's trailering capacity listed as 7,000 pounds.
The Chevy Colorado has a payload maximum of 1,550 pounds, a maximum cargo space of 49.9 cubic feet, and gets 18 to 25 miles per gallon. Looking for some variety? The 2021 Chevy Colorado has 7 color options.
This truck is a Kelly Blue Book Best Buy award winner, an Editors' Choice for Best Off-Roader, and it is Overland Journal's Truck of the Year. These awards prove that customers are satisfied with the quality of the Chevy Colorado, and chances are you will be too!
The truck is great for on and off-roading, and it starts at $25,200. As you upgrade or purchase different trim packages, this price can go up to about $37,000.
Chevy Silverado
The 2021 Chevy Silverado is another amazing truck that has more strength than the Chevy Colorado. Not every buyer needs a truck that can haul more than the Colorado; however, if you do, consider the Chevy Silverado.
The 2021 Chevy Silverado trailers up to 13,300 pounds, has a max payload of 2,280 pounds, has 89.1 cubic feet of cargo space, and gets 23 to 33 miles per gallon. Already you can tell that this truck carries a lot more, has more cargo space, and gets better gas mileage than the Chevy Colorado. The price starts at $29,300 and it goes up to $50,870 with trim packages.
This truck is offered in 10 different colors, and it has a Duramax 3.0L Turbo-Diesel engine. This powerful engine is the source of the Silverado's exceptional power and excellent gas mileage. The engine is designed with six-cylinders and hypereutectic aluminum pistons that result in a smooth ride.
It also has a 460 lb./ft. of torque and a 10-speed automatic transmission, allowing the truck to perform extremely well in most any condition. When driving on the highway, you can travel up to 726 miles before you need to refuel. This fuel efficiency makes driving long distances much easier and more efficient.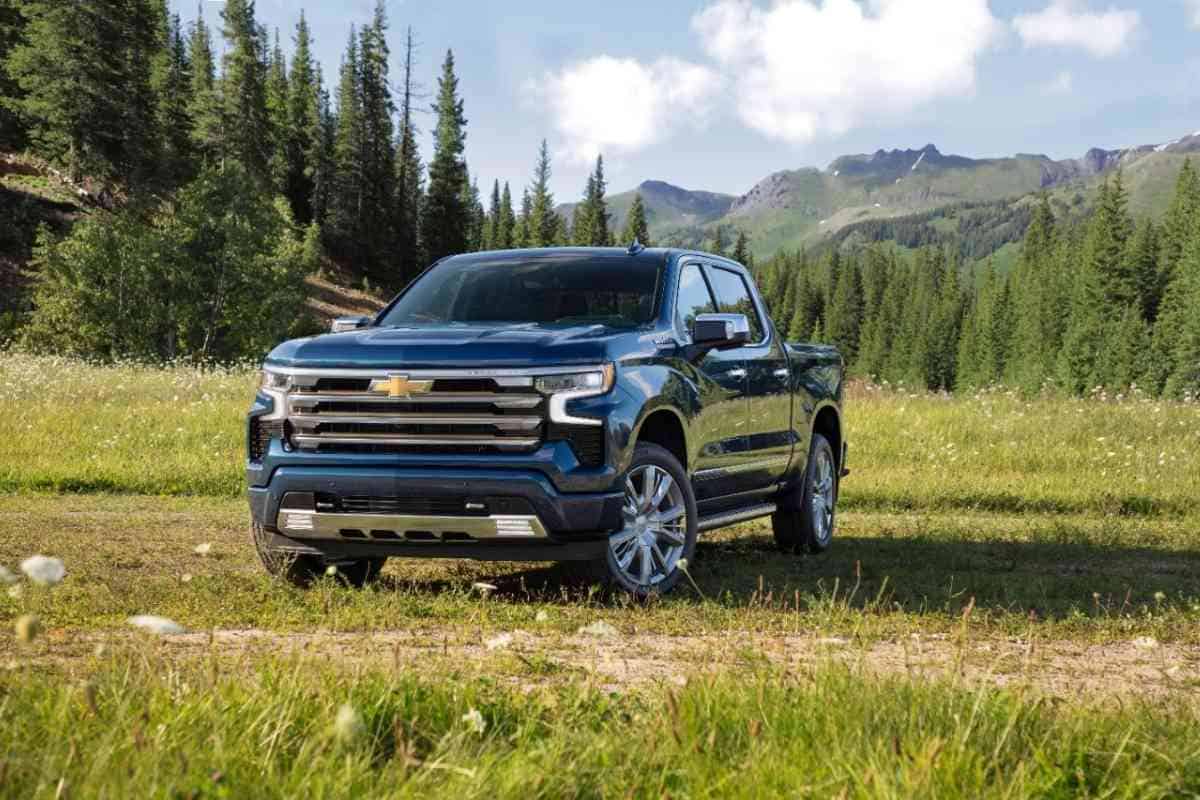 Some amazing features include the new camera technology. You have the ability to see views of your car from every angle. Kelly Blue Book has stated this truck has an amazing resell value. In other words, it has a slow rate of depreciation. The true cost to own the Chevy Silverado is truly impressive for its large size.
Not convinced this it the truck for you yet? Consider this, the bed of the Chevy Silverado can light up in the dark, making it functional at all times of the day or night.
Chevy Silverado HD
The last truck made by Chevy is also the most powerful of all Chevy trucks. The 2021 Chevy Silverado HD is extremely durable and capable of anything you need it for. The max available trailering load is 36,000 pounds. That alone is very impressive. However, Chevy sweetens the deal by including a max avail payload of 7,442 pounds, a max cargo volume of 83.5 cubic feet of space, and a max available torque of 910 lb./ft.
This is obviously the strongest Chevy truck, and if you are someone who often pulls huge trailers, boats, or anything else, then this is the perfect fit for you. There are 9 color options and 5 trim packages to choose between depending on your needs.
Starting price for the Chevy Silverado HD is $35,300, and it can go up to $70,290 depending on the upgrades and trim packages you choose.
There is an advanced trailering system that allows you to connect your phone to keep track of checklists, run exterior trailer lighting diagnostics, have trailer maintenance reminders, and monitor your tire pressure and temperature through the app.
The Chevy Silverado HD offers a great "heads-up display" that shows your speed, time, and more on the windshield so that you can keep your eyes on the road while driving long distances.
This truck offers a tow and haul mode, auto braking, steering assist, and more. You also have an HD display in the center console of your truck so that your maps, music, calls, and more can be easily accessed at your fingertips.
The Chevy Silverado HD has a very powerful Duramax 6.6L Turbo-Diesel V8 engine. The engine gives the truck enough power to haul large trailers of payloads uphill, and it has a 10-speed automatic transmission that also makes the endless drives smoother.
Regardless of the Chevy truck you choose, you will be satisfied with the amount of power and comfort it provides you. Chevy Colorados are best for those who occasionally tow smaller loads shorter distances; meanwhile, the Chevy Silverado is good for hauling larger loads more frequently. However, if you frequently haul large loads over long distances, no other truck can do this like the Chevy Silverado HD will.