What Is The Best Used SUV To Buy With High Mileage?
When it comes to purchasing any used vehicle, you are aware that the miles on it will be higher than when it was new.
Regardless of how new the vehicle is, it can have a ton of miles on it if it has been used a lot.
When purchasing a used SUV, you are going to want something reliable to compensate for the miles already used. But what's the best high-mileage SUV you can get?
The best SUV to buy with high mileage is the Ford Expedition, especially the 2015 and 2019 models. The Ford Expedition has surpassed reliability ratings, especially when it comes to mileage. This SUV easily reaches over 200,000 miles and if well taken care of, it can reach up to 300,000 miles.
While the Ford Expedition clearly has some serious stamina, we should also take a look at the details of this SUV and what makes it such a great option.
Keep reading to learn more about the Ford Expedition's reliability.
Recommended Reading: Our Top Picks — 10 Used SUVs with Best Gas Mileage
High Mileage: The Basics
Like mentioned before, mileage is a huge part of buying a used SUV and it is important to purchase a vehicle with as few miles as you can.
This is why it is so important to consider used SUVs that are known for being very reliable.
A reliable, used vehicle will still have a lot of miles on it, but it is going to last much longer from that point on.
Every vehicle has a maximum amount of miles that it can go before it begins to break down and doesn't work as well anymore.
While any vehicle can have issues before it has been driven the maximum amount of miles, mileage can give you a much better idea of how much the vehicle has been used, and therefore, how much use is left in it.
There are fluctuations in the number of miles a used SUV has left.
If the SUV has been well taken care of, it will last a lot more miles than the average maximum amount.
If the vehicle is only a year old, but it has been driven a lot of miles, frequently, then the mileage will be high and it does not have a lot of years left.
Ford Expedition Mileage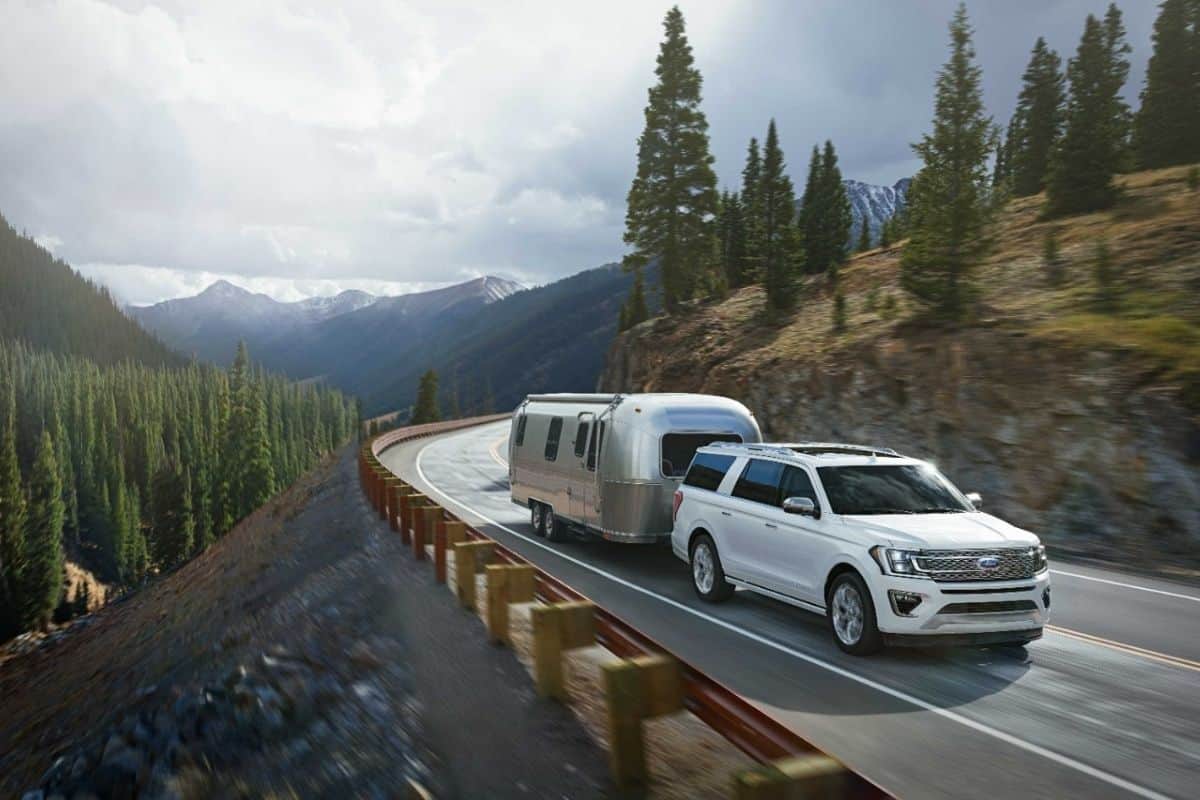 Now that you know how mileage can affect a used SUV's lifespan, we can talk about the mileage of the Ford Expedition.
The Ford Expedition is well known for being one of the most reliable SUVs out there.
Even when buying one used, the Ford Expedition will last a long time after buying it second hand.
The Ford Expedition has incredible stamina compared to other SUVs like it.
While other SUVs last for 100,000 miles to 200,000 miles, the 2015 and 2019 models of the Ford Expedition last well over 200,000 miles, and many even get to around 300,000 miles.
This is exceptional, especially for such a large vehicle.
When purchasing a used Ford Expedition, you need not worry too much about the number of miles on it, as long as it has been well taken care of.
You should look for the 2015 or 2019 models because there were some reliability problems in very early models, around 2006, and in the 2017 and 2018 models.
Otherwise, when you purchase a used Ford Expedition, you can expect it to last for quite a while.
The Best Years for Mileage
Now that you know that the Ford Expedition really does have some of the best mileage around, we can talk about the best years for this SUV.
When it comes to mileage and reliability, the 2015 Ford Expedition is the best.
Right after that is the 2019 Ford Expedition model, so you do have an older and a newer option when looking for a used Ford Expedition.
2015
The 2015 model received one of the highest reliability scores ever, with a five out of five rating.
This model gets well over 200,000 miles and almost all surpass 300,000 miles with few problems along the way.
They are also very cheap for a three-row SUV.
2019
In 2019, the Ford Expedition received a four out of five reliability rating.
It gets well over 200,000 miles as well but requires great care to get it to reach 300,000 miles.
This model is more expensive, but it also includes more modern features than the 2015 model.
Ford Expedition Specs
The mileage on the Ford Expedition is one of its great benefits.
However, the Ford Expedition has a lot more to offer than just great mileage.
While the 2019 model received an impressive four out of five stars for reliability, we will focus on the 2015 model as it received a reliability rating of five out of five, which is one of the highest scores a car has ever received.
Engine
The engine of a 2015 Ford Expedition is incredibly powerful, and it has to be to move such a large vehicle.
The SUV overall is 5,846 pounds, which doesn't include passengers or cargo.
The engine is a 3.5 Liter V6 engine.
It has 365 horsepower at 5,000 rpm and 420 pounds per foot of torque at 2,250 rpm.
That is an incredibly powerful engine, and it also gives the Ford Expedition a towing capacity of 9,200 pounds.
Fuel and MPG
While the mileage on a 2015 Ford Expedition is very impressive, its fuel economy is less than ideal.
This SUV gets 15 miles per gallon on city streets and 20 miles per gallon on highway streets.
This averages about 17 miles per gallon, which is not great for any vehicle.
The fuel tank can hold 28 gallons of fuel, which can take the car up to 560 miles on one tank.
The poor fuel economy makes sense when you realize how much fuel the powerful engine would need to pull that much weight.
Features
Finally, the Ford Expedition from 2015 has a lot of great extra features for comfort and accessibility.
The 2015 model has a powerful speaker system so you can listen to your favorite music in high quality while driving.
This model also has a rearview camera, front and rear parking sensors, and airbags throughout all of the rows of seats in the vehicle.