What Midsize SUV Gets The Best Mileage? (Revealed!)
This post may contain affiliate links. As an Amazon affiliate, I earn from qualifying purchases.
The SUV is taking over the streets of North America. It provides excellent cargo room, comfortable interiors and does without having the massive size of a full-size SUV. Plus, as technology evolves, the engines become smaller, more efficient, and powerful. So, having one of these is no longer a synonym of poor fuel economy. That's the reason why this category has become even more popular in recent years. So, what midsize SUV gets the best mileage? Let's find out.
What midsize SUV gets the best mileage?
The following table tells you what midsize SUV gets the best mileage. Keep in mind that the category includes those with two and three rows of seats, and it also spans cheaper and luxury models.
| | | | | |
| --- | --- | --- | --- | --- |
| Make | Model | Combined mpg | City mpg | Highway mpg |
| Toyota | Venza Hybrid | 39 | 40 | 37 |
| Kia | Sorento Hybrid | 37 | 39 | 35 |
| Toyota | Highlander Hybrid AWD | 36 | 35 | 36 |
| Subaru | Outback | 29 | 26 | 33 |
| Mitsubishi | Outlander* | 27 | 25 | 30 |
| Ford | Explorer Hybrid | 27 | 27 | 28 |
| Mazda | CX-9 | 24 | 22 | 28 |
| Volkswagen | Atlas | 24 | 22 | 26 |
| GMC | Acadia FWD | 23 | 21 | 26 |
| Honda | Pilot FWD | 23 | 20 | 27 |
Here are some details we like to point out. First of all, some hybrids tend to have a higher fuel economy in the city. That's because the electric motors help start and stop driving, and some run only in batteries at low speeds.
Also, you will notice that some of the vehicles in this list are hybrids, and there are other gasoline counterparts. It's common for the hybrid version to get the highest mpg, which is why we list those.
Also, some of the vehicles that we list here come with the FWD or 2WD option. Generally, these vehicles will have higher mpg, as the engine only has to move wheels instead of four.
On the other hand, you can expect 4WD or AWD models to have a lower fuel economy. So, let's talk about the midsize SUVs on this list and some of the characteristics that make them stand out.
City: 40 mpg
Highway: 37 mpg
Combined: 39 mpg
The Toyota Venza is a midsize SUV that comes with AWD and a hybrid powertrain. After a short pause from the North American market, Toyota relaunched this SUV using the Harrier platform.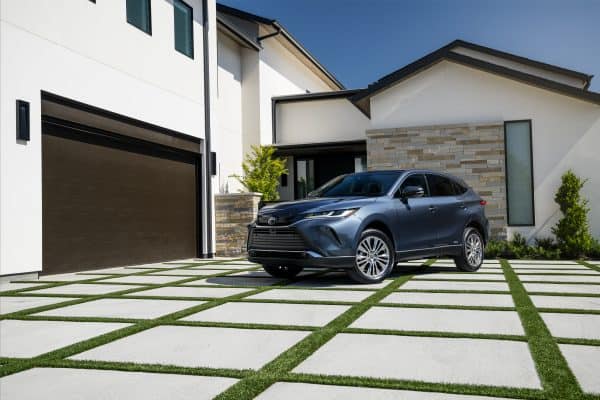 With a sleek design and packed with interior features, the Venza places itself in the middle of a competitive market. Its party piece is an excellent fuel economy, along with a smooth ride and good looks.
As you can see, the Venza provides a higher fuel economy in the city, thanks to its electric motors powering the SUV at low speeds.
City: 35 mpg
Highway: 36 mpg
Combined: 36 mpg
The Toyota Highlander is a favorite amongst families due to its exceptional safety record. Plus, the fact that it comes with a hybrid powertrain sets it aside from the competition.
The Highlander went through a redesign in 2019 that matched Toyota's migration to sleeker, angular lines.
The hybrid model was available in 2020, and it's an excellent proposal for those who need a hauler with plenty of interior features, safety, and comfort.
City: 26 mpg
Highway: 33 mpg
Combined: 29 mpg
The sixth-generation Subaru Outback was a significant leap for Subaru. First of all, it migrated to a new platform, though it holds some of the dimensions that make it a midsize SUV.
The new platform, Subaru Global, helps it be stiffer for better handling and an improved ride.
Thanks to its powertrains, this vehicle offers above-average mpg on the highways but won't have the best performance in the city.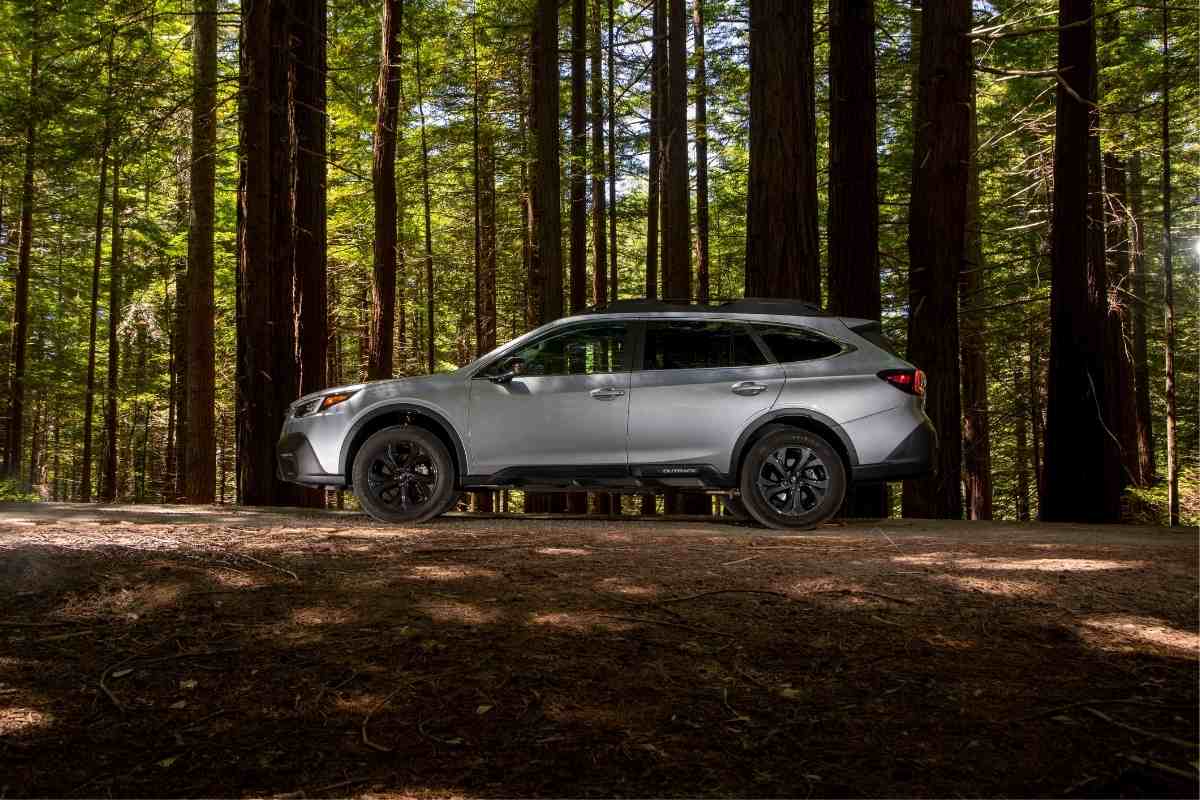 Mitsubishi Outlander
City: 25 mpg
Highway: 30 mpg
Combined: 27 mpg
Mitsubishi is a brand that has lost traction in the US market, but that doesn't mean it can't make a fuel-friendly SUV. The Outlander had a significant redesign in 2020 for the 2021 model.
It would now be a hybrid that Mitsubishi says will produce 74 mpg combined. So, why didn't we mention this before?
The 2021 Outlander is too new for us to have evidence that it reaches such a fuel economy. But, the gas-powered Outlander still offers excellent mpg.
City: 27 mpg
Highway: 27 mpg
Combined: 28 mpg
The Ford Explorer is one of the bigger SUVs on this list. But, you can still get decent mpg out of it, thanks to Ford's efforts to migrate to smaller engines.

The sixth-generation Explorer came out in 2020 with several engine options, but the one that interests us is the hybrid.
The 3.0L V6 Ecoboost Hybrid puts out impressive horsepower and also provides a good mpg for a vehicle its size. One of the Explorer's outstanding advantages is the interior area, as it leads all SUVs on this list.
City: 39 mpg
Highway: 35 mpg
Combined: 37 mpg
The Kia Sorento is another example of an SUV that offers a better fuel economy in the city.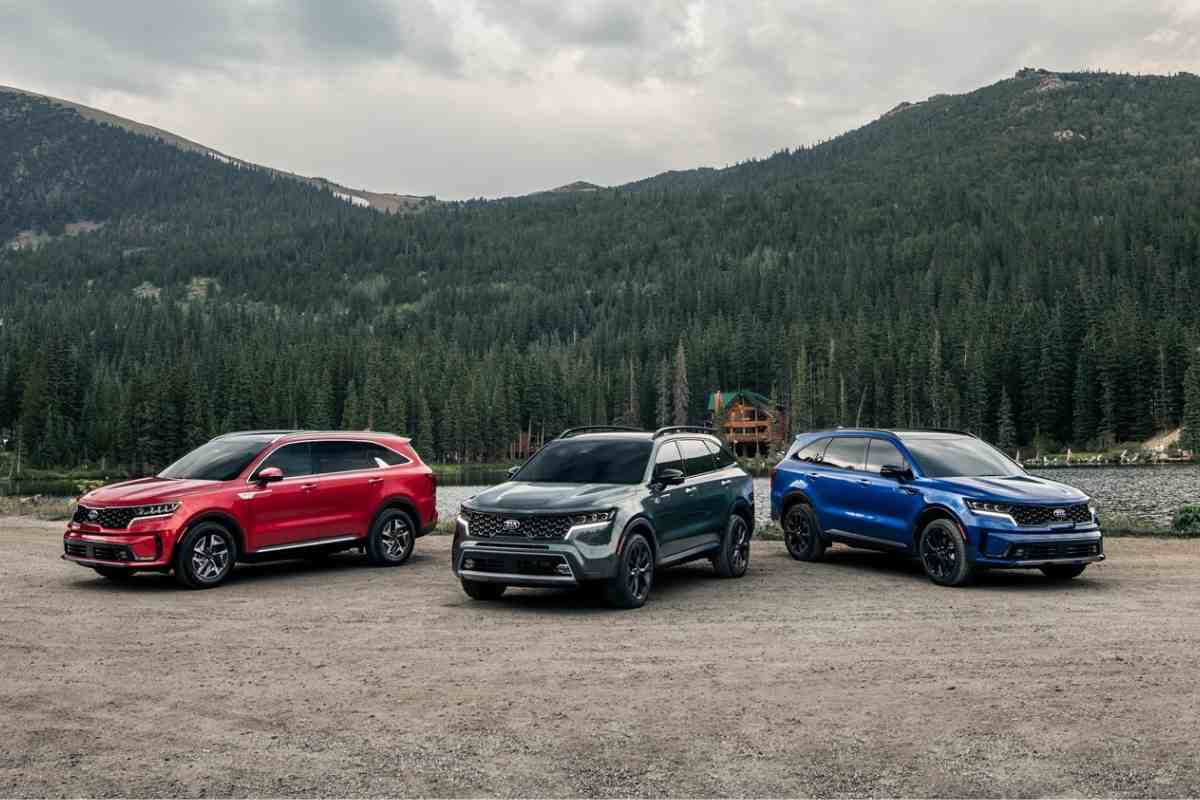 That's thanks to its 1.6L inline-4 hybrid engine. While this displacement might not sound impressive, it does provide the Sorento with more than enough power.
However, don't expect the Sorento Hybrid to win any towing competitions. The difference is drastic with its non-hybrid version. The regular Sorento has a combined mpg of 26.
City: 22 mpg
Highway: 28 mpg
Combined: 24 mpg
The Mazda CX-9 is a veteran in this group, as it hasn't had a redesign since 2016. Still, the 2.5L engine and outstanding handling make this an attractive SUV.
While the interior isn't as comfortable as others on this list, it's an excellent alternative for those who want a reliable, quick, and fun-handling SUV.
The CX-9 also boasts that it has won several awards as the best SUV in its class.
City: 22 mpg
Highway: 26 mpg
Combined: 24 mpg
The Volkswagen Atlas replaced the Touareg in the late 2010s. It's a comfortable SUV with a roomy interior and features that outclass most on this list.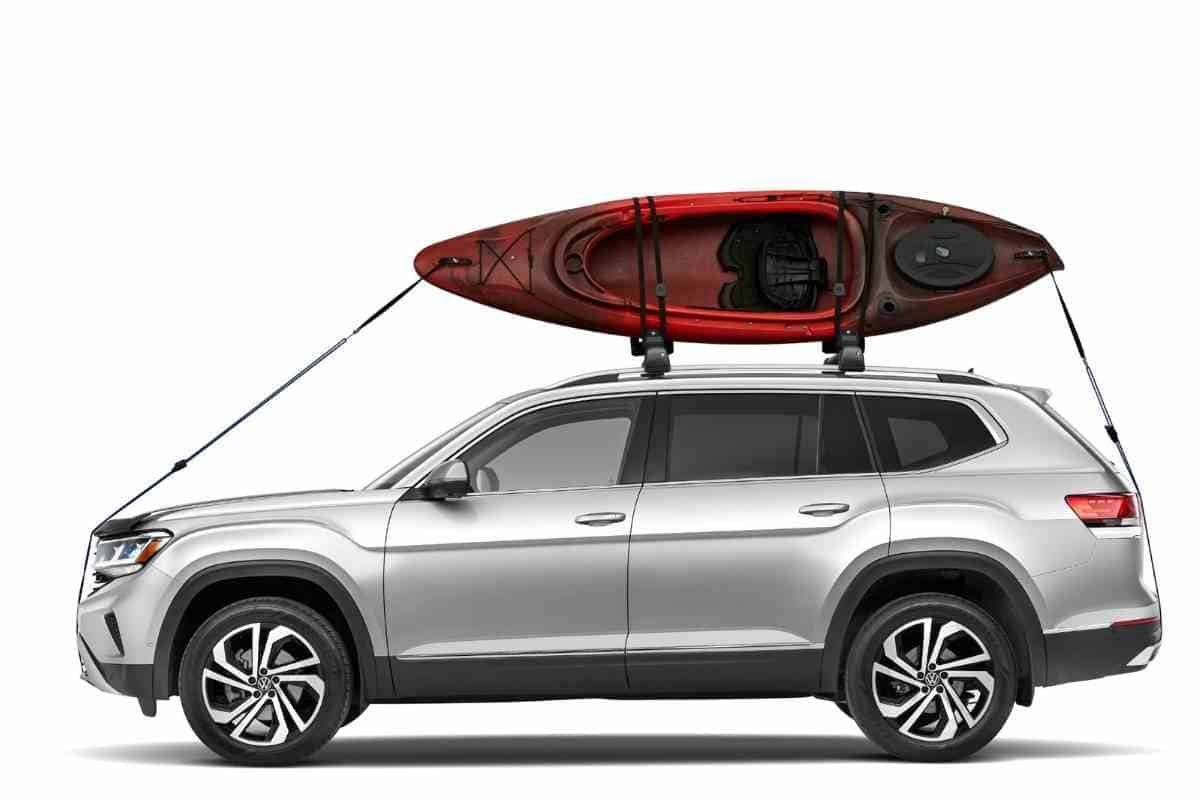 For example, its eight-speed transmission is smooth. But the Atlas is a heavier SUV, so it doesn't have impressive performance in the fuel economy department.
This applies to the 2.0L inline-4 and the 3.6L V6, although you will have a higher mpg with the smaller engine.
Nevertheless, this is an excellent option for those who want an upgraded interior and don't mind average fuel consumption.
City: 21 mpg
Highway: 26 mpg
Combined: 23 mpg
The GMC Acadia is GM's offer in the midsize SUV market. The second generation comes with two engine options, a 2.0L turbo inline-4, and a 3.6L V6, both with a nine-speed automatic that greatly favors mpg.
The interior is comfortable but not luxurious, and you can either choose between FWD and AWD. Unfortunately, FWD doesn't provide great handling for a vehicle this size, but it does increase mpg.
Honda Pilot
City: 20 mpg
Highway: 27 mpg
Combined: 23 mpg
The Honda Pilot is another veteran on this list, with its last redesign coming in 2016. This SUV also comes with FWD and AWD options but offers only one engine.
Honda's reliable 3.5L V6 is powerful enough to provide adequate performance, and it's nothing to write home about, especially with the Pilot's weight.
Performance aside, the Pilot's interior is comfortable, quiet, and roomy, with a third-row option that isn't cramped. In addition, the Honda Pilot offers a nine-speed transmission which significantly helps in the fuel economy department.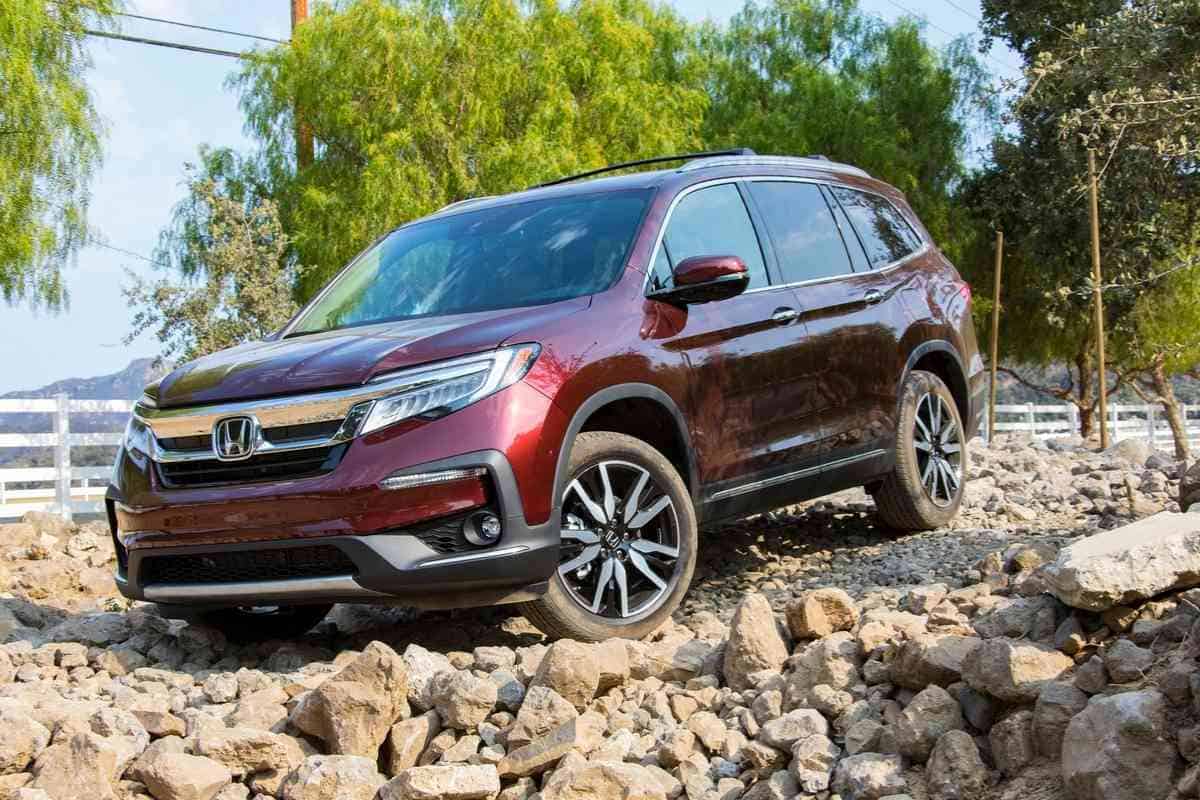 Closing thoughts:
The midsize SUV is becoming an excellent option for families traveling long distances in safety and comfort. It does so while still being smaller and cheaper than a full-size SUV. Also, this class gets more features year in and year out, so you won't have dull interiors.
Manufacturers are migrating towards hybrids and turbocharged engines. This means a smaller displacement, but you'd be surprised at the horsepower and torque some of these put out.
Having said that, the midsize SUV won't get great miles per gallon in general. Of course, there are some exceptions, like the Highlander and Venza, but, in general, you can expect 20-27 mpg in this class.
What SUV gets the best mileage? That honor goes to the Venza Hybrid, with an impressive 40 mpg in the city. The Sorento Hybrid takes second place and the Highlander third.
But, this might change when we have more hard data on the Outlander and its impressive claims. For the moment, we hope this article provides the best answer to this question.