Which Midsize SUVs Use Regular Gas?
This post may contain affiliate links. As an Amazon affiliate, I earn from qualifying purchases.
When it comes to looking for cars, you always want to find one that is the best fit for you and your family.
Many people find that SUVs have a great balance of function, luxury, and affordability.
With different types of gas and engines, it's important to know what you're buying before you commit to it, so you need to know what types of SUVs take regular gas and which ones need plus or premium.
Most midsize SUVs use regular gas. With diesel engines in decline due to gas prices and pollution, car companies have more options for engines and hybrid cars. Many companies give customers the option to upgrade their car to have a diesel engine but it isn't standard for most SUVs.
Almost every car brand has its own take on the SUV, from the Kia Sorento to the Ford Mustang.
Below, we have the information on gas and engine comparisons for a handful of 2021-2022 SUVs to make it easier for you to choose the best car for you.
Recommended Reading: Our Top Picks — 10 Used SUVs with Best Gas Mileage
SUV Classification
SUV is an acronym for Sports Utility Vehicle, which doesn't really define what an SUV is exactly.
To classify as an SUV, the car will need to have room for multiple passengers, higher ground clearance, and rear-wheel drive.
Originally, the sports utility vehicle was created to have a large interior as well as towing capabilities.
Nowadays, there are a wide variety of SUVs, such as:
The variety of SUV sizes use up different amounts of gas, depending on the size of the car and the power of the engine.
Most of the time, compact SUVs get the best fuel economy while the full-size gets the worst fuel economy.
However, many consumers purchase SUVs because of their large size and comfortable design, not for the fuel economy.
It can be expensive to drive a gas-powered vehicle, yet many people opt for regular gas SUVs.
In comparison, driving a gas car is much more economical than driving a diesel-powered car.
Gas Prices and Pollution
The United States Environmental Protection Agency (EPA) cites diesel engines as one of the biggest causes of air pollution.
With elements such as sulfur, nitrogen oxides, and carbon monoxide being put out into the environment, scientists and local governments alike have been calling for a federal ban or at least a strong limitation on diesel cars and trucks.
Some local governments like California have taken action on their own.
They've been instilling new clean air regulations on diesel fuel with the end goal of banning the sale and production of unclean diesel cars by 2035.
Many car companies have the option for normal engines or diesel if the car allows for it.
This choice will be available when you customize a new car through their dealerships.
With the national average price for regular gas currently at $3.221 and diesel being $3.836, picking a car that is cost-effective is important.
Federal taxes for diesel fuel of 24.3 cents per gallon is 6 cents higher than the corresponding tax on gasoline.
So even if you're not climate-conscious in your car decisions, that extra money in your pocket will be nice!
Regular Gas SUVs
If you are interested in purchasing new regular gas-powered, mid-size SUVs, here is a lineup of some of the country's top car manufacturers.
Toyota
The 2022 Toyota Venza Hybrid is bulletproof and has a 2.5L engine.
The average miles per gallon is 40 in the city and 37 on the highway.
There aren't many new changes to this vehicle (besides new trim options) since the vehicle was only released in 2021.
The suggested retail price of the new midsize SUV is $32,570, which is pretty reasonable for a brand new midsize SUV that offers all-wheel drive and almost 40 combined miles per gallon.
It's important to mention that this car gets excellent fuel economy due to its hybrid engine.
Honda
One of the top-rated mid-size SUVs on the market is the 2021 Honda Pilot.
In the city, the average miles per gallon are 19-20 and 26-27 on the highway.
Of course, the fuel economy isn't as good as the Toyota Venza, but that's because the Pilot is strictly powered by gas.
However, the Honda Pilot is much more reliable and is top-rated amongst other mid-size SUVs.
The MSRP for this vehicle is around $32,550 or more depending on the package and trim option.
Subaru
Another popular choice for mid-size SUVs is the 2022 Subaru Ascent.
In the city, the vehicle receives 20-21 miles per gallon and 26-27 miles per gallon on the highway.
This vehicle has an all-wheel drive train and has 260 horsepower, which is very good for this class of vehicle.
The MSRP for this new vehicle is estimated to be $32,295.
Mazda
The 2021 Mazda CX-9 is a highly rated mid-size SUV amongst other vehicles in its class.
In the city, the CX-9 gets 20-22 miles per gallon and 26-28 miles per gallon on the highway.
One of the best features of this car is that it has a powerful engine with 227 horsepower.
The MSRP for this vehicle starts at $34,160.
Although the Mazda CX-9 is priced slightly higher than the other gas-powered cars on this list, it is highly recommended by professionals and consumers alike.
Diesel SUVs
Although there are a wide variety of gas-powered cars on the market, it's important to know which SUVs are diesel-powered so that you can purchase a vehicle with the fuel type of your choice.
Jeep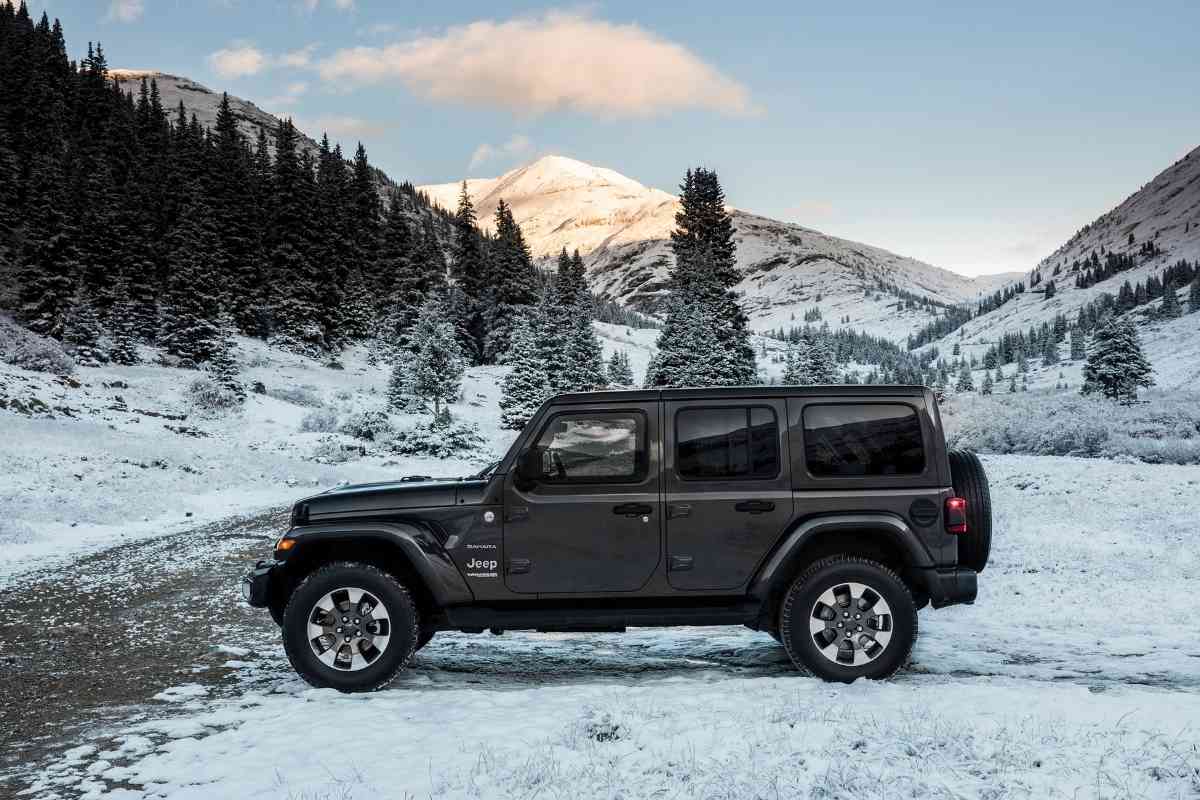 The 2021 Jeep Wrangler Unlimited, Sahara, Rubicon, and High Elevation all have 8 exterior colors to pick from, a 3.0L V6 Turbo engine, and 18-inch wheels.
They cost under $50,000 for each without any added customizations.
The engine has 260 horsepower and an 8-speed automatic transmission.
Chevrolet
The 2021 Chevrolet Suburban also has a few different trims to pick from.
The High Country, Premier, LT, LS, and RST all have their differences as well as some similarities.
Complete with a 3.0L Duramax engine and safety features, the 2021 Suburban is fully customizable and available online and at dealerships.
Kia
Kia's 2021 Sorrento models have great reviews on both Edmunds and Cars.com, two popular vehicle review websites.
Its 2.5L turbo engine, higher ground clearance, and unique tires make it a good candidate when you're looking for a reliable diesel fuel car.