1987 Jeep Grand Wagoneer on the Blue Ridge Parkway in North Carolina
Got to check off a Jeep bucket list item by taking the family to the mountains in the 1987 Jeep Grand Wagoneer. This was something I remember from my childhood, and I was excited to be able to do it again with my two girls and wife.
While the girls shopped, my father and I took the Jeep out on the Blue Ridge Parkway to get a few photos with the scenic backdrop of the mountains.
Hope you enjoy the photos as much as I enjoyed taking them. It's true when you have a Jeep you do find yourself just sitting and staring at the Jeep. Well, maybe it's just me, but when the Jeep looks this good, it's hard not to look.
Not to mention how happy it made me driving down Main Street Blowing Rock, NC and hear people on the sidewalk say, "Wow, look at the cool Grand Wagoneer!". It made me a proud Jeep owner, and all of the hard work was worth it.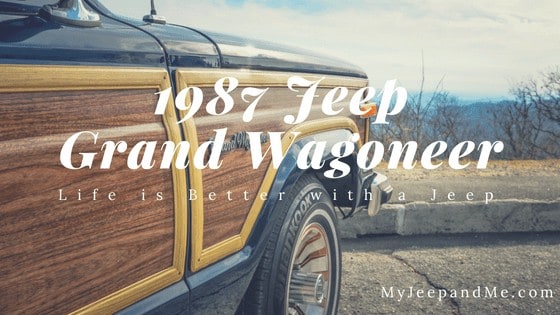 Keywords: 1987 Jeep Grand Wagoneer