Does Discount Tire Change Oil? A Full Services Breakdown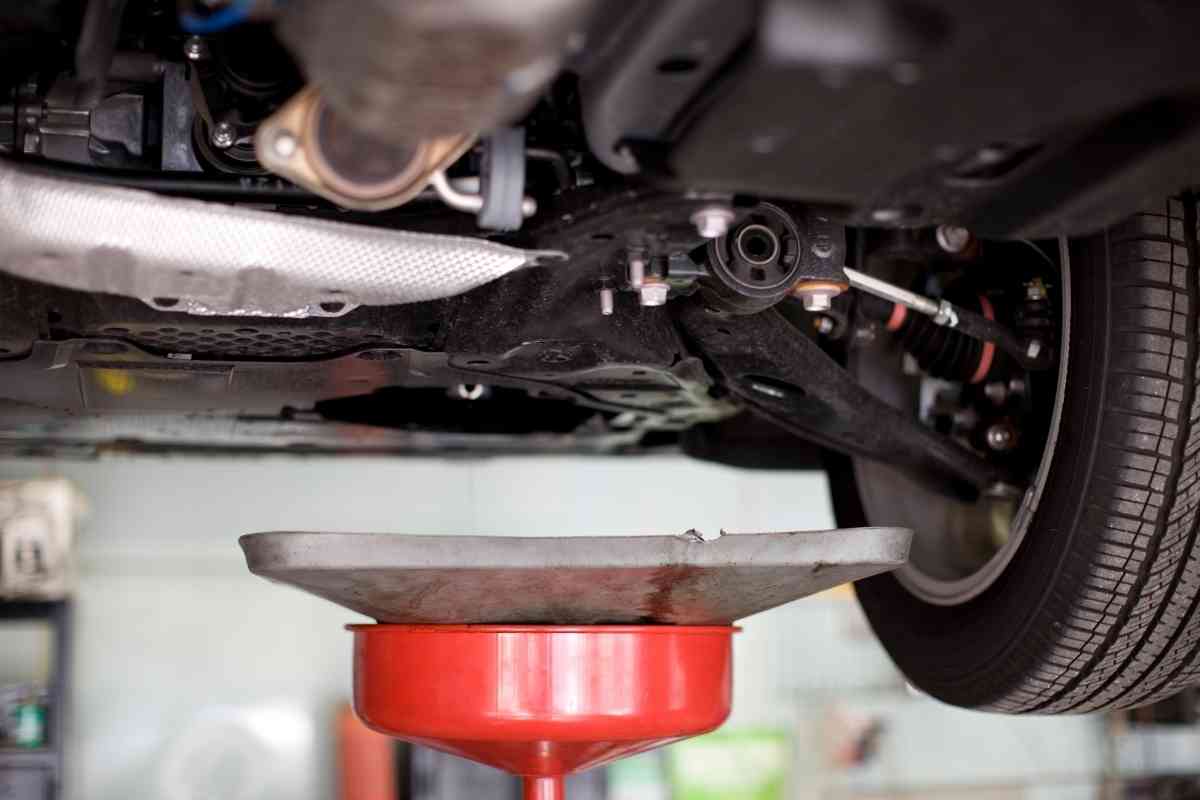 There are many places to get an oil change for your vehicle. You probably have a local Discount Tire store – do they change oil, too? Oil changes are among a vehicle's most important necessities. Does the Discount Tire near you offer this service for your vehicle?
Stay informed and save money by learning about Does Discount Tire Fix Flats for Free in our in-depth article. Be prepared for any tire emergency with this valuable information.
Does Discount Tire do oil changes?
While the chain is very well known for auto repairs, Discount Tires doesn't do oil changes. They are known primarily for their services regarding tires, tire repair, and wheel services. Discount Tires states that if you need an oil change, they could give a list of nearby places to get it done.
Discount Tires' website states that they don't offer oil changes because they prefer to focus on the best possible service when providing you with tires, wheels, and repairs for those products. We imagine you have walked into a local or chain auto repair store that offers oil changes, tire rotations, tires, and many other services.
While these locations offer more services to take care of your vehicle, their expertise in areas outside of your actual vehicle might be more limited.
Their site also mentions efficiency and speed, including a banner that states you could save 30% of the time needed for a visit by booking an appointment online and buying your tires through their internet store.
Buying online can save a lot of time for service. Consider this: If you bring your vehicle to a dealership or local shop for an oil change, tires, and other services, the shop will need to have an available spot for you, an available technician, and perform all the services you requested.
By focusing on tires, Discount Tires make service faster by focusing on one part of the vehicle maintenance process and being good at it.
What does Discount Tire do then?
The list of things that Discount Tire doesn't do is a bit longer than just oil change, but we'll focus more heavily on the services they do offer.
Tire Rotation and Balance
Discount Tire does offer tire rotations. The chain is a good place to choose if you feel the need to get your tires rotated outside of the normal schedule of rotating every other oil change. Tire rotation involves moving tires to different wheels to encourage consistent treadwear across your tires.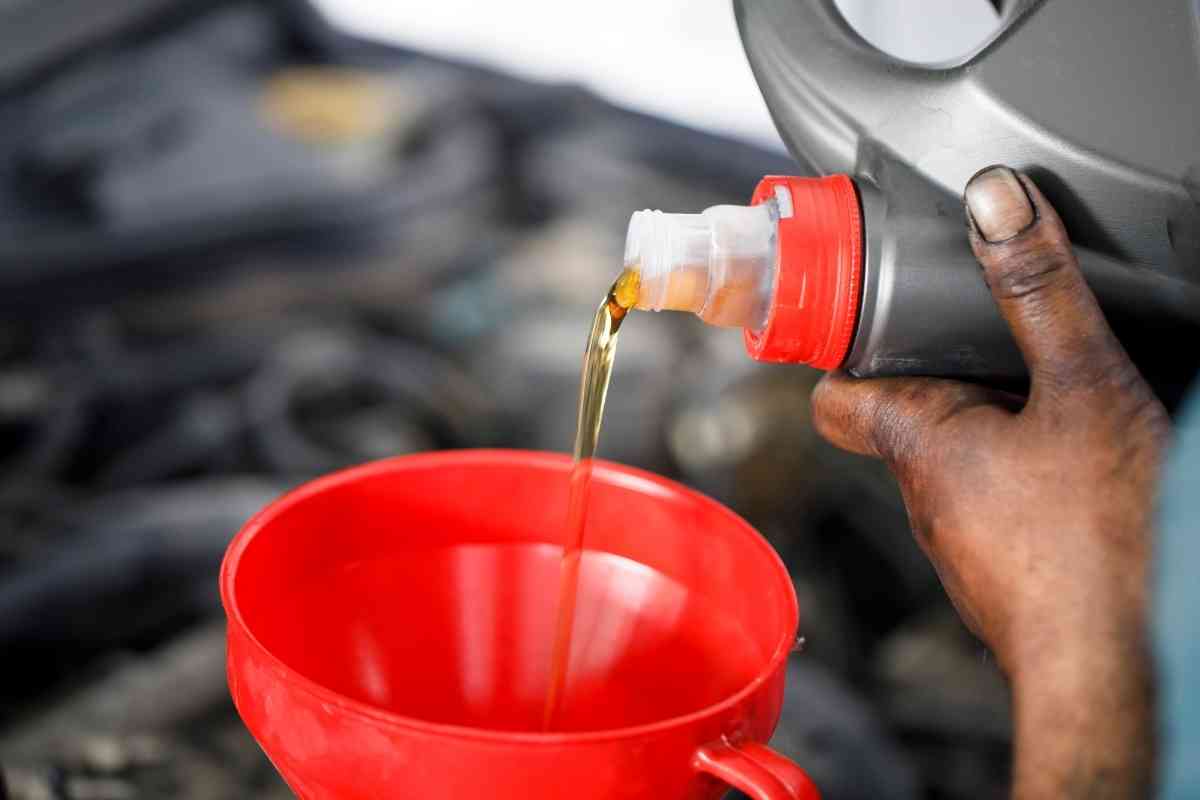 Tire Inspection
They'll take your tires off and thoroughly inspect them to ensure they are operationally safe. This includes punctures, leaks, and potential problems with long-term wear.
TPMS Services
This stands for tire pressure monitor. Your tire pressure monitors tell your vehicle when the air pressure in your tires is too low – and in many vehicles generally indicates the pounds per square inch in your tires.
Note that these are frequently changed when changing tires, and your car might send messages to your dashboard about sensor issues.
Tire Repair and replacement
Their name says it all. Discount Tires does offer tires and tire repair. Tire repair involves attempting to fix a tire that is leaking or otherwise losing air frequently.
While Discount Tire has rules about when to attempt to use a tire patch, they can also honestly recommend when to buy a new tire for your safety.
Tire patching is actually a fairly unique service and not all shops offer expertise in fixing tires. Many replace tires because they can sell the tire and the labor to put it in.
Force balancing
Drivers with small and large issues with their vehicles vibrating because of poorly balanced tires can get help with a better ride.
Discount Tire will electronically measure a poorly balance tire load (especially common on big tires) and adjust it to your liking, or close to it.
Rim Repair
Particular about the appearance of your rims? Discount Tire can help repair and refinish rims, which is a relatively uncommon service that is, in many places, typically done by replacing them instead of making them look nice again.
Heat cycling
Heat cycling is a unique process that helps to improve the track traction of competitive sports tires. Competitie sticky tires can readily have uneven tread wear due to inconsistent uses in the heat – and these tires get pretty hot themselves. Discount Tire can improve sports car driving performance.
Winter studs
Winter driving is important to many drivers – getting there safely is the chief concern. Some winter tires include pre-made holes for the insertion of rubber studs that increase your grip in winter weather. Discount Tire can find the right studs for you and put them in.
How is Discount Tire different from other service centers?
We looked up reviews for our local Discount Tire and discovered a key difference. Customers acknowledged that Discount Tire employees were more attentive and knowledgeable than some local mechanic and dealer service department employees.
Given their rather specific business, this is likely because they need to learn one primary product in-depth, unlike a service advisor, who wears more than a few hats when it comes to vehicle knowledge.
We would also suggest looking up reviews for your local Discount Tire compared to other tire places, and looking specifically for tires.
If you are a car enthusiast and want something done in detail with your tires and rims, they might be the best place to go.
Does Discount Tires tow vehicles?
While some dealerships and local mechanics offer to tow specific to their location, Discount Tire does not – but that's not a bad thing.
In most cases, whether you get towing through your insurance company or get it yourself, you can tell the tow truck where to go and have them drop it off.
Keep in mind that the local tow truck might actually provide faster service than a dealership when it comes to towing. This is another example of a company doing something specific well!
Can I just drive into Discount Tires?
While their website does suggest that you'll get faster service with an appointment, you'll probably be able to drive into Discount Tires and get help fairly quickly.
Sometimes a nail in the tire or other small issue can be helped quickly – and with some urgency compared to the complex processes at a dealership.  
More Discount Tire Articles:
Over the past few years, I have purchased at least 5 sets of tires from Discount Tire, and I have had at least two tires patched and one replaced under warranty from their tire certificate program. As a result, I have written a lot about buying tires at Discount Tire. Here are just a few that you may find helpful: