How Much Does It Cost to Lift a Toyota Tacoma Truck?
This post may contain affiliate links. As an Amazon affiliate, I earn from qualifying purchases.
The Toyota Tacoma has a reliable model that has serviced consumers well for many years. Buyers have come to know that they can expect a lot of reliability when buying a Toyota Tacoma truck.
It is a midsize pickup truck that is one of the most well-rounded on the marketplace. It's a vehicle that is somewhat tall already, but that allows it to be off-road ready almost all of the time. There's also been some significant tech upgrades that customers love.
If that sounds like you, you may be considering getting your Toyota Tacoma lifted. Lifting a truck like the Tacoma is an awesome option if you need more ground clearance to give you some room for tires that have more size to them. Other people may simply love the idea of getting higher up off the ground with their truck.
Regardless, whatever your reasoning is – you will have to weigh your decision against the cost of lifting your Toyota Tacoma. Here's the breakdown: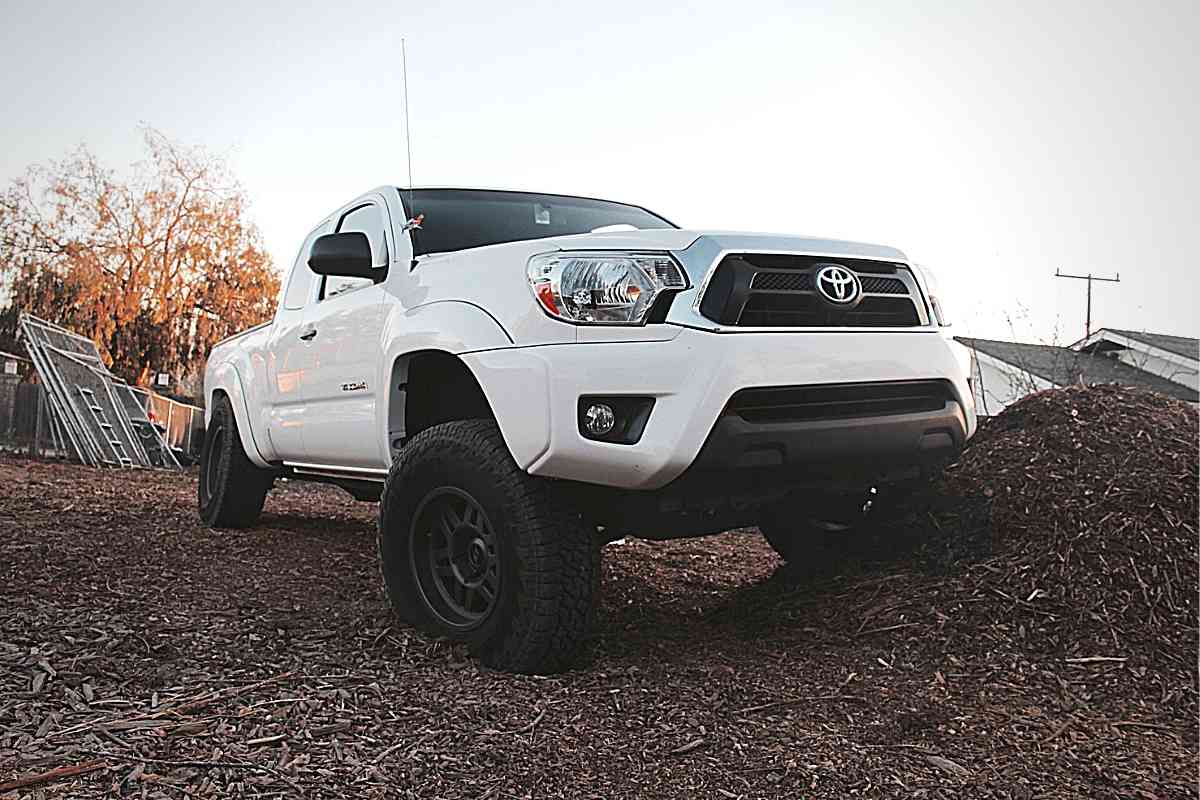 How Much Does It Cost to Lift a Toyota Tacoma Truck?
The cost of getting your Tacoma lifted will depend on whether you do it yourself or you take your Tacoma to a professional. Your cost will be less if you do it yourself, anywhere from $500 – $5,000. If you take it to a professional, you will be looking at a cost of $1,000 – $8,000.
As always, this will depend on your individual situation so some factors that can change things will be what vehicle you have and where you take your vehicle. Obviously, some professionals will charge more than others.
The cost of your lift kit can also depend on how much of a lift that you want too. All of these factors go into the process and can change the individual numbers for your own personal vehicle, so you should weigh that carefully as we move on.
Do You Want a Lift Kit or a Leveling Kit?
This is the first decision that you will need to make when it comes to lifting your Toyota Tacoma. Getting a lift kit installed will raise the body of your truck from a couple of inches to a foot higher than normal.
This is a wide range, and that can really change the look of your Tacoma depending on how high you go. A leveling kit will raise either the front or the rear of your Tacoma but only usually raises it two inches or so to have a more level configuration.
If you've got something heavy on your Tacoma like a winch, a plow, or something else like that – leveling kits can be used to give your truck a look that is more consistent to when it came out of the factory.
When looking at cost, lift kits are almost always more expensive than leveling kits. This makes a lot of sense because they raise all four corners of your Tacoma instead of simply raising up the front of the vehicle or the back of the vehicle.
Also, it would make sense to say that the higher your Tacoma gets lifted, the more expensive the process will be. That may not always be the case 100% of the time, however it is a good general rule that will apply to most situations.
If you want to use a smaller truck lift kit that will raise the body of your truck by about two inches, you will find that this cost can be anywhere from $500 – $5,000.
Some people may charge even more if they are providing an extreme premium service, so don't knock them without seeing what they offer, but this ballpark should help keep you in range.
If you are trying to get a larger truck lift, such as at a height that is more than six inches, you are probably looking at a cost that is over $10,000.
Again, that doesn't apply to all professionals and you may be able to shop around; however that is kind of the general standard and that is how you should think about your budget before actually having an evaluation done.
That is not a cheap process, so you should probably do a lot of research into the individual doing the work if you are going to go this route.
It may be tempting to find someone who offers you the cheapest price; however you should keep in mind that some of the payment is going into the quality of work, so if you try to cut corners you may be making a bad decision in the long-term.
Leveling kits cost less than lift kits in almost every sense of height. Generally, a leveling kit is only going to cost you $1,000 or less, with some being as cheap as $200.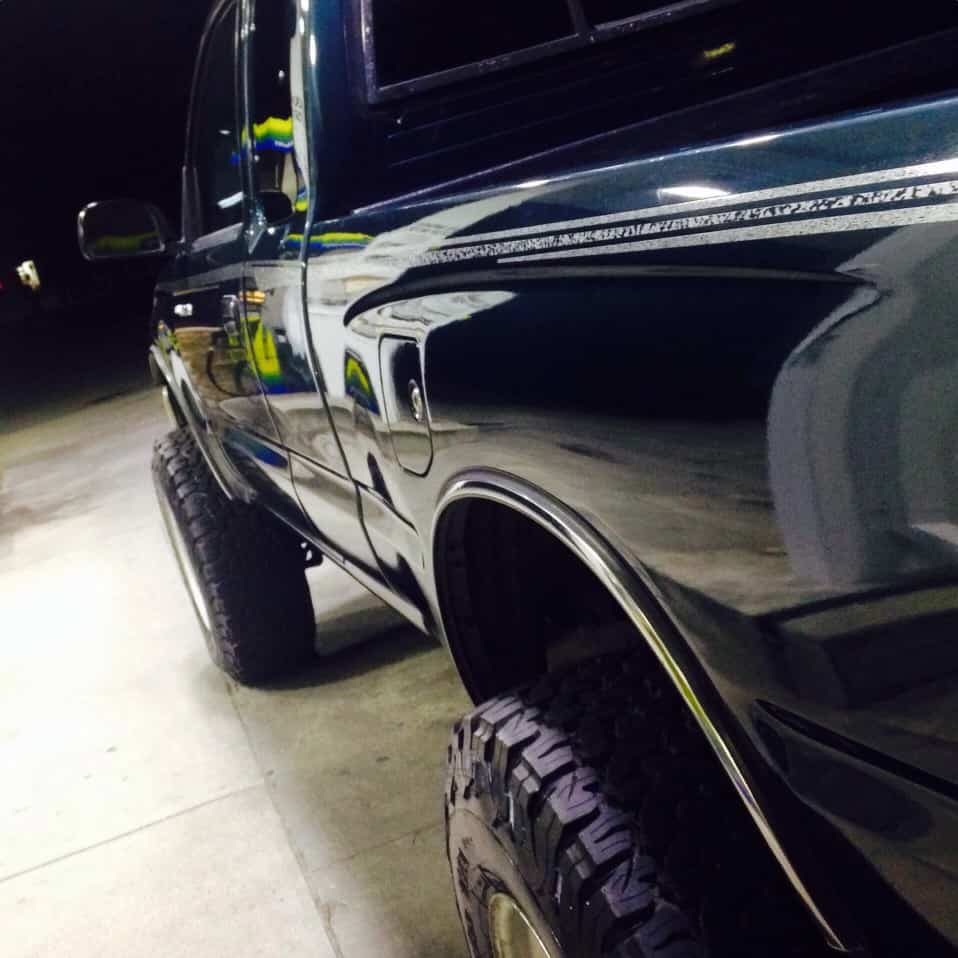 That can be a significantly lower cost than a lift kit, however you are really receiving less of a boost to the ground clearance because you are only picking up one side of the vehicle, either the front or the back.
It is a great process to pay for if you do a lot of work with your truck, let's say you have a plow attached to it, that's a great process for you and it may make a ton of sense to pay what is sort of a nominal fee when compared to high lift kits to have that work done.
Because of the significant cost of having your vehicle lifted, some manufacturers and distributors have started to offer financing plans so that you don't have to pay for everything all at once.
Depending on the cost of your lift kit, you could find a plan where you pay something like $100 a month. That's not bad for what you are getting; however you need to be very aware of how these financing plans actually work and see if you are adding significant costs to your project because you are deferring a payment.
The only way that these manufacturers would offer financing plans like this would be if there is some benefit from them.
That's not to say that they are taking advantage of you, but consumers always need to take careful consideration when it comes to financing plans because if something happens to you, you may end up paying a lot more down the road than you simply could have paid upfront if you waited and paid for your lift kit in cash.
These are all things that you should consider as an individual; there is no one right option, just one that will work for you.
DIY Lift Kits
Once you have bought a kit, it's time to figure out whether you are going to install it yourself or if you are going to have a professional do the job.
This is not as easy as it seems, so if you are a rookie or you have never installed a lift kit before you will probably want to take the job to a professional.
Many people under-estimate the difficulty of the job and once you start, you are really putting your vehicle at risk for some different kinds of damage.
It might be okay if you have some supervision of someone who has done these jobs before. The main rule here is that you want to be careful. A lot of people have stories of regret about how they started a job that they thought they could handle, only to be surprised in the end.
It should be noted that repairing damage that you cause could end up being more than it would have cost you to simply pay someone to do the job.
An experienced mechanic or shop should only take a few hours to install a lift kit, so your time will probably depend on your expertise or your skill set.
Once you're done, you may want to drive around with your lift kit for awhile and then have it inspected just to make sure that everything has stuck in place correctly.
Sometimes, there can be issues with your wheels or with your steering components. This doesn't happen often, and the problems are usually minor, but getting a check up is a good idea so that you can figure out if there are any small adjustments that need to be made.
Often times with a vehicle you will experience small problems that may turn into bigger ones over time.
Going through this process with an experienced mechanic after you install a kit can help to make sure that you did everything correctly and that you won't run into any costly problems down the road.
Letting the Pro's Do Their Job
Sometimes, it just isn't in the cards to install a lift kit on your own. Whether you are uncomfortable, you don't have the time, or you just don't feel like installing it yourself, letting a professional install your lift kit can be a great idea.
Especially if you think that you might be uncomfortable, there is definitely no shame in hiring someone who will make sure your Tacoma is lifted properly.
The cost of your kit will depend on whether you get a lift or leveling kit, and will also depend on what mechanic and what shop you choose. Remember, price is not the only factor you should look at while picking a mechanic.
You should find a shop that has a lot of testimonials, good reviews, and has experience working with whatever version of the Toyota Tacoma that you have. All of these factors can weigh on the success of your project.
The price of installation of your lift kit scales up with how much the lift kit actually cost. This is a usual rule for all sorts of jobs when it comes to mechanic shops, and it is certainly in play here.
If you buy a kit that costs $500, the usual price to install a kit would also be around $500. If you buy a more expensive lift kit that costs thousands of dollars, well the price that you pay for the installation will probably rise to match it.
Again, you should be careful trying to follow general rules because they might not apply to your situation exactly.
The best thing that we can tell you to do is to shop around and make sure that you are getting a fair price on the services you want from a quality auto mechanic shop who has a lot of experience.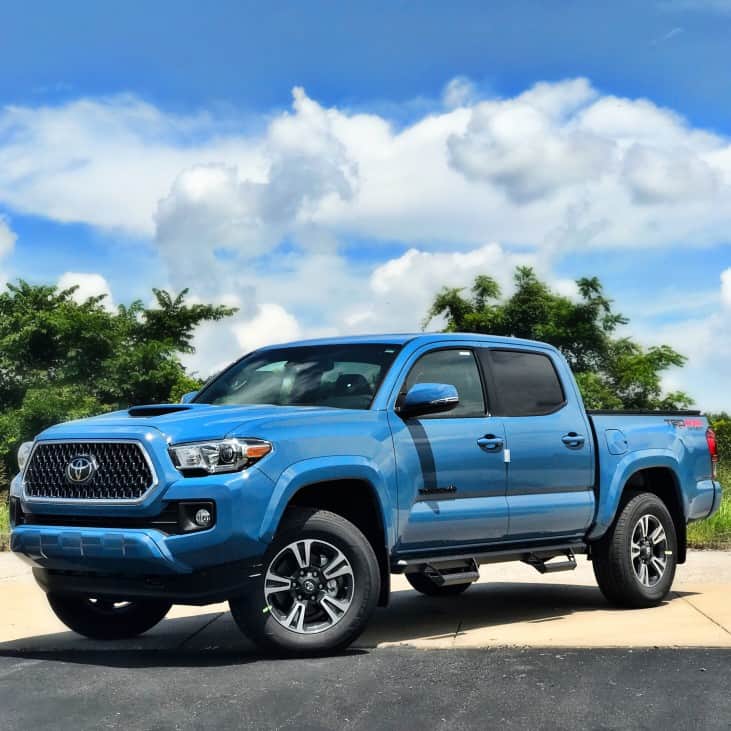 While working on your lift kit, a mechanic may find other assorted problems or issues with your suspension or your wheels that need fixed.
When installing a lift kit, this is a great time to check and see if you have anything else wrong with your vehicle, making it a great time to simply do everything all at once.
Conclusion
Overall, getting your Toyota Tacoma lifted can be a fairly expensive process.
If you buy and install a leveling kit to raise one side of your vehicle, you will probably only be paying $1,000 to purchase the actual kit, and your overall cost should not be above $2,000 as a rule. Some kits may be priced higher than that though, so just watch your individual situation.
If you are buying a lift kit that is lifting your Tacoma on all four corners, you may pay anywhere from $500 – $5,000 if you install things yourself. The cost will rise if you get a professional to come in and help you do the work.
On top of that, the height that you are trying to raise your Tacoma will vary the cost. Trying to raise your vehicle two inches will be a lot cheaper than trying to have your vehicle raised a foot up into the air.
However, the level of modification is not nearly as noticeable and will not give you the same ground clearance, so these are some of the factors that you need to put into your decision.
Toyota Tacoma Lift Kits
Last update on 2023-09-15 / If you click this affiliate link and make a purchase, we earn a commission at no additional cost to you.
Related Content Picked For You
If you found this article about lifting a Toyota Tacoma, you may enjoy reading these articles too.