What Size Truck Do You Need To Pull A 5th Wheel Camper?
Camping is one of the best ways to explore the great outdoors this country has to offer. There are various advantages that a 5th wheel camper can offer. When compared to a regular travel trailer, one can tow considerably more weight, turning radius gets decreased and fuel economy increases.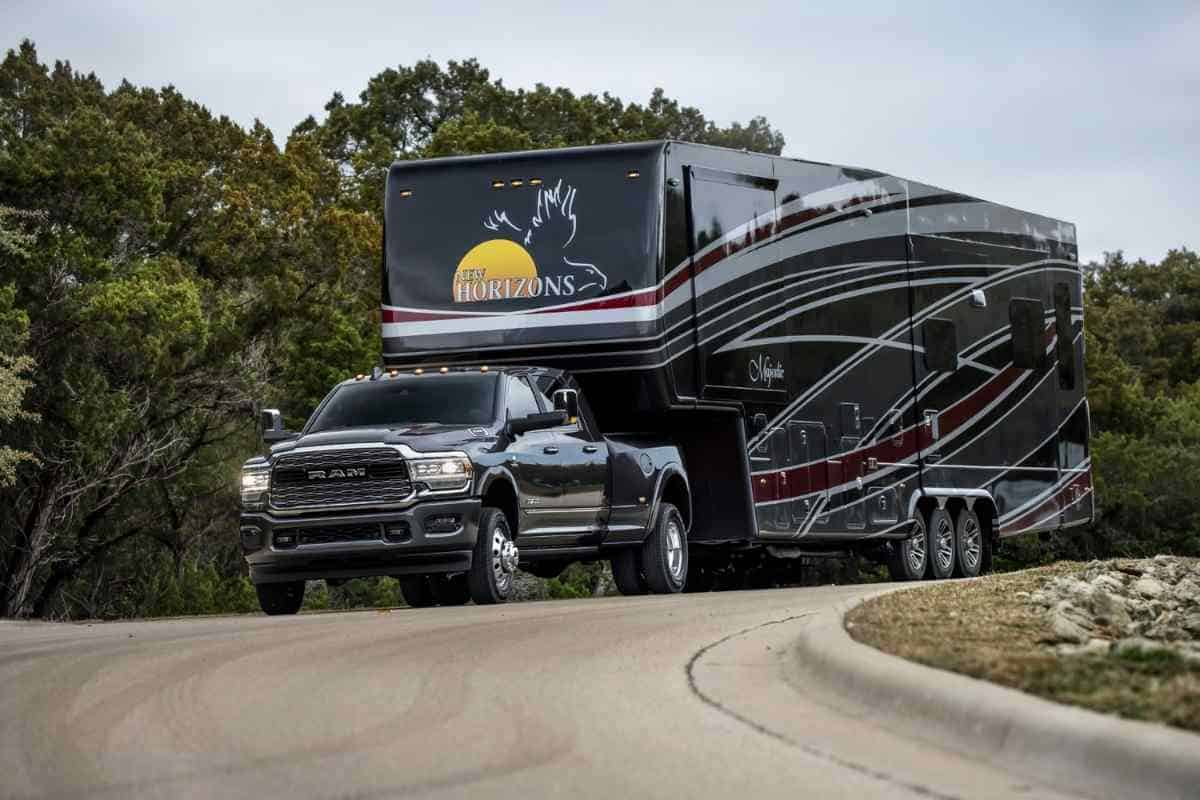 In today's modern camping or "glamping" world, as some call it, you can have all the comforts of home on a movable, compact platform. There is nothing better than waking up to a picture-perfect view of your favorite campsite every morning.
However, one question will always come up: "What size truck do you need to pull a 5th wheel camper?" This article is dedicated to answering this question as well as many others related to the wonderful world of camping.
What Size Truck Do You Need To Pull A 5th Wheel Camper?
Even a few years ago, pulling a 5th wheel trailer with a half-ton truck would have been unheard of. Nowadays, with trucks getting tougher and more durable, it is possible to pull a 5th wheel trailer with a newer F-150, Ram 1500, Silverado, etc.
While you can move your small home on wheels with a half-ton truck, it is not recommended. ¾-ton and one-ton trucks are highly preferred over the latter thanks in part to their beefier construction and ability to take more punishment under heavy-load conditions.
Major truck manufacturers such as Dodge, Ford, and Chevy all have heavy-duty versions of their half-ton, smaller brothers, that are built specifically for hauling and towing heavier weights, such as 5th wheel campers over hundreds of miles. There is no reason to put unnecessary strain on a truck that was not designed to have a heavy, 5th wheel camper strapped to its back all the time.
Advantage Of A 5th Wheel Camper
5th wheels have several advantages over regular travel trailers. You will often see full-sized, ¾-ton, and one-ton trucks hauling these 5th wheel behemoths down the highway with relative ease. Towing a regular trailer of that same size would have been nearly impossible on a stock truck chassis.
By moving the hitch in the bed, they can haul more weight without needing major modification. On top of that, weight distribution is increased, which improves overall handling.
That's why tractor-trailers have been using this method for years. We bet you've never seen one pulling a trailer from its bumper, have you? If it is good enough for them, it must be good enough for someone pulling a regular camper.
Does a 5th wheel camper reduce fuel economy?
Pulling a trailer, regardless if it is a 5th wheel or not, will increase fuel consumption. However, there are mixed reports when comparing a 5th wheel vs a normal camper.
Overall, pulling a 5th wheel camper is slightly worse on fuel consumption, but that can be easily resolved by installing a wind deflector on the roof of the tow vehicle. Drivers borrowed the idea from tractor-trailers as well. It is a simple modification that can end up paying for itself in no time.
Increased mileage is a small price to pay for the ability to bring your home almost anywhere in the continental US. If you plan on covering thousands of miles per year, we definitely suggest getting a 5th wheel camper as opposed to a normal travel trailer.
Do I Need A Special Hitch To Tow A 5th Wheel?
5th wheel campers are a great way for your truck to haul more weight. There are several numbers that tell you exactly how much weight can be hauled/towed by your specific make and model. Manufactures usually stamp this info in the driver's door frame.
Regardless of what the max GVWR of the truck is, one thing is sure. You will need a specific hitch installed in the bed of your truck if you want to pull that colossal 5th wheel camper. Luckily, modern 5th wheel hitches can be uninstalled surprisingly easily, allowing your bed to be used as it was initially intended.
When compared to a regular hitch setup, a 5th wheel hitch can be considerably more expensive. That alone is a factor that may scare most people away. There is an old saying: "You have to pay to play", and the camping market stays true to that.
Does a 5th Wheel Camper Have More Room?
If measuring the total distance from end to end (truck and trailer combined), a 5th combination will always give you more room. In most cases, the part above the bed of the truck is where the bedroom would be located, leaving the rest for an expansive living room/kitchen area.
On top of that, as the proud owner of a 5th wheel camper, you will benefit from tall ceilings, further increasing the interior feel. Couple that with a couple of slide-outs, and you have yourself a spacious little home that everyone at the campsite will be jealous of.
Are 5th Wheels Easier To Back Up?
5th wheel campers are much easier to take corners in thanks to a shorter overall length when compared to normal travel trailers. But most importantly, they are much easier to back up due to the pivot point being right over the rear axle. This, however, is a subjective answer, as some will argue that the trailer is much more sensitive to driver input. A small turn of the wheel will have a much bigger effect on which way it moves (make sense?)
One thing that isn't debated is that you need a pickup truck to pull a 5th wheel camper. Preferably, that pickup truck should be at least a ¾-ton, as most 5th wheels tend to be on the heavier side. That is the price to pay if you want all the amenities of a modern home.
In tight spaces, especially at some campgrounds, having that extra maneuverability means that you can potentially avoid damage to your home on wheels. Besides, nobody wants to be that person which takes up half the day trying to get into a spot. It's downright embarrassing.
Do I Need A Dually To Tow A 5th Wheel?
The short answer is no. You do not need dual rear wheels to tow a 5th wheel camper. Does it hurt to have 4 wheels in the back instead of four? Absolutely not!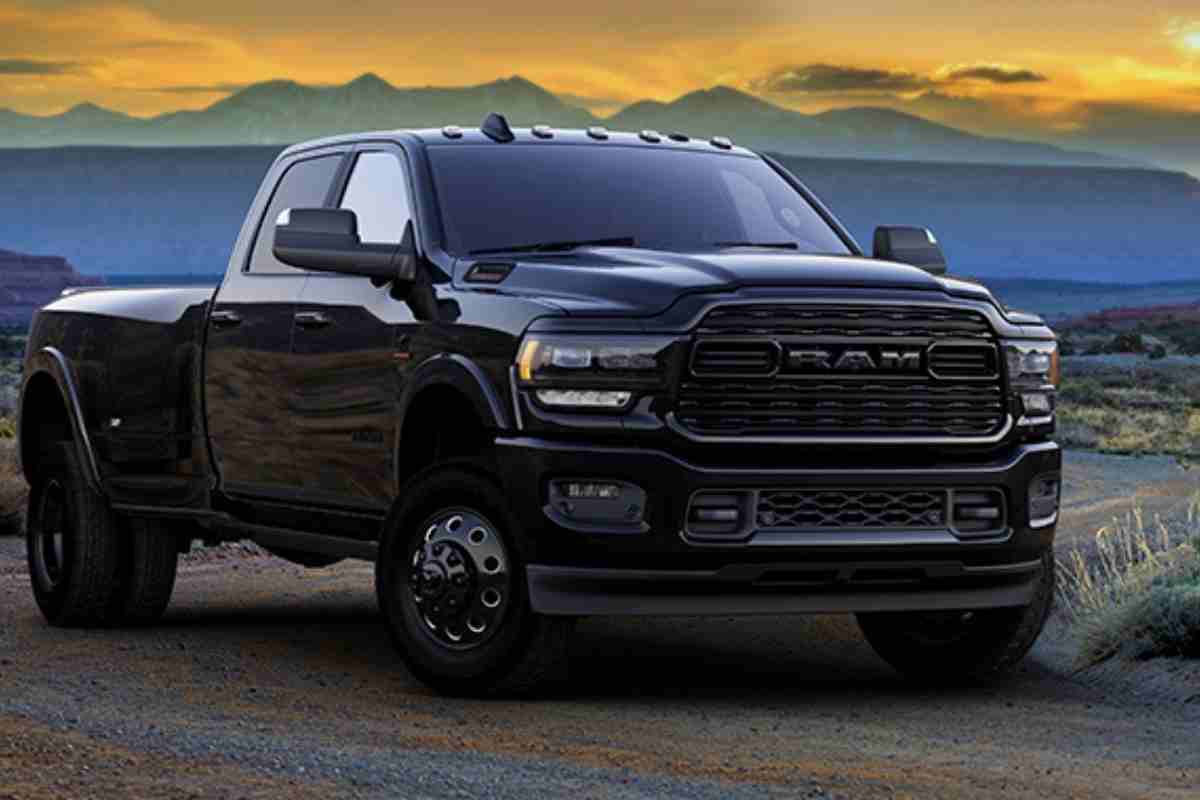 However, having a dually will help with towing the maximum amount of weight possible. On top of that, if you want to utilize a gooseneck trailer with heavy equipment, a dually is a must.
When manufacturers decide to go with a dual-rear-wheel setup, they generally don't just slap on two extra wheels and call it a day. Improvements such as beefier suspension components are also part of the plan.
Are 5th Wheel Hitches Expensive?
Like with anything, the price can vary accordingly by the quality and install price. On average, the price of a gooseneck hitch can be anywhere from $1000-2000 dollars. It may sound like a substantial amount for some, but it is a necessity if you want to tow a 5th wheel camper.
We don't recommend getting the cheapest model anything, but especially a gooseneck hitch. After all, it is an important piece of equipment that you wouldn't want to fail while going down the road.
If you are looking to save a buck, we recommend getting your 5th wheel hitch directly from a reputable manufacturer. That way, when it comes time to install it, the shop you are going to won't charge you for both the labor and the hitch!