Lexus NX Reliability: Reviews, Ratings, And Common Problems
This post may contain affiliate links. As an Amazon affiliate, I earn from qualifying purchases.
If you are considering the Lexus NX for your next car, make sure that you are aware of this vehicle's reliability reviews and common problems before you commit.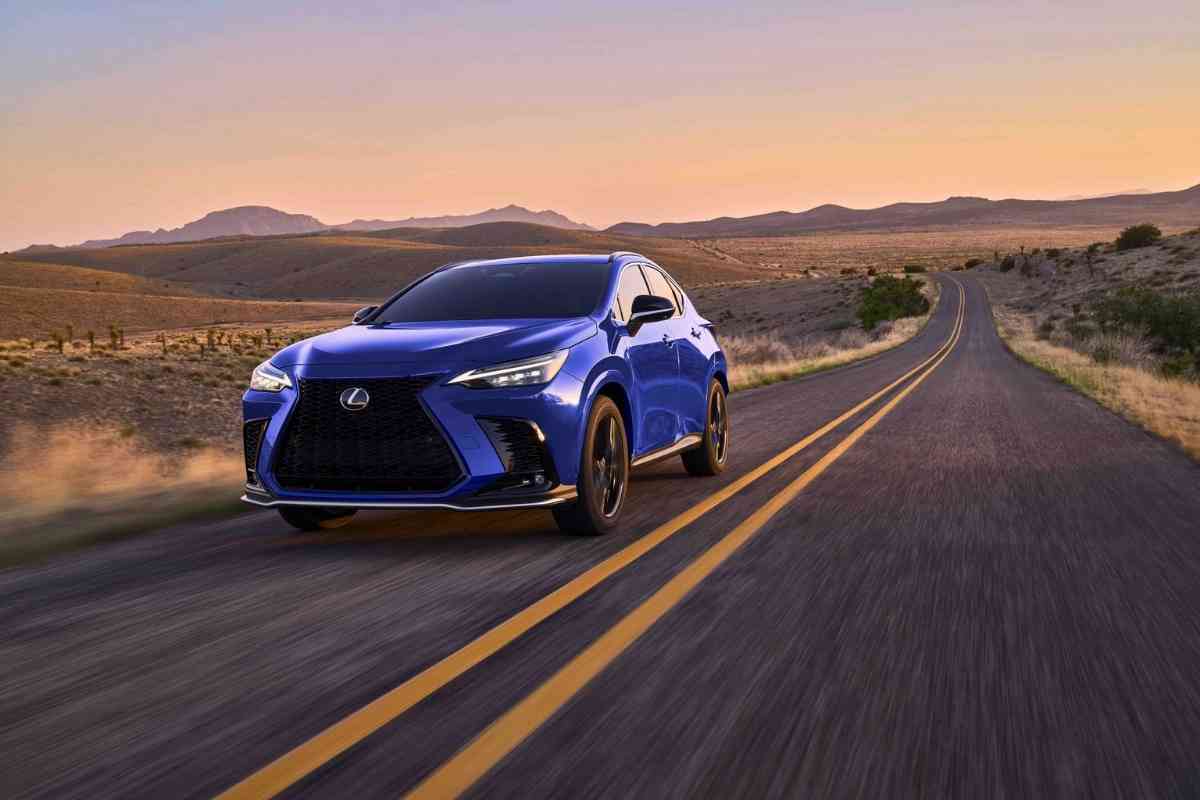 Key Talking Points
The Lexus NX is a compact crossover SUV with an above-average score for reliability from car critics.
Common problems that the Lexus NX is known for include: ride rigidity, parking brake failure, small gear selector, blind spots & poor visibility, poor brake feel, lack of cargo space, and a complicated digital interface.
On average, a Lexus NX should last around 200,000 miles – with 250,000 to 300,000 miles being realistic with active maintenance.
Are Lexus NX reliable?
The Lexus NX has an above-average rating for reliability from car critics. Common problems that the Lexus NX is known for are ride rigidity, parking brake failure, small gear selector, blind spots & poor visibility, poor brake feel, lack of cargo space, and a complicated digital interface.
After extensively researching Lexus NX reviews and automotive forums, I have been able to gather enough information to determine how reliable these luxury compact SUVs actually are. My research has indicated that the Lexus NX has a number of common problems that drivers should consider when weighing out the reliability of this vehicle.
How Reliable is the Lexus NX?
The Lexus NX was first launched in 2014 as the company's newest compact crossover luxury SUV. Since it was introduced to the car market, the NX has done fairly well in sales and it has received a lot of praise from car owners who purchased it.
The Lexus NX is a very reliable SUV that outranks the majority of its competition. This vehicle was designed to be safe, practical, and comfortable, which is why its popularity has not ceased since it first came on the scene.
Drivers have enjoyed how hassle-free their Lexus NX is due to it requiring very little servicing – making it an affordable long-term investment without constant trips to the repair shop.
You can expect your annual repair costs to be under $700 with the Lexus NX, which is an average of $200 to $250 less than the other crossover compact SUVs of this class.
If you are looking for a quality SUV that will take care of you so long as you treat it right – look no further, as the Lexus NX rarely will require a visit to a mechanic that is not unprecedented.
How Do Car Critics Rate the Lexus NX?
Given that the Lexus NX has been in production for the last 8 years, you can expect reviews from critics to vary from the older models to the current ones. With that said, the overall consensus has been that the Lexus NX is a quality compact crossover SUV with solid specs and performance capabilities.
The reliability rating of the Lexus NX is above average compared to most of the competition out there. When the vehicle initially launched, there were a few comments from critics that targeted the NX's ride comfort – with some saying the drive felt a bit rigid.
However, this did not diminish the SUV's reliability rating, the Lexus safety system made practicality a key characteristic of the Lexus NX from the very beginning.
Over the years, Lexus continued to improve the design and standard features of the NX by constantly adding upgrades and updates to the vehicle. This has not gone unnoticed by car critics, which is why the Lexus NX currently has stellar reviews.
Edmunds – 4.7 out of 5 stars
What Car? – 5 out of 5 stars
Car Wow – 8 out of 10 stars
One of the biggest complaints made by critics and drivers in the past was that the Lexus NX was not very reliable for fuel economy – with a rather mediocre mpg rating. Luckily, this has changed with the most recent Lexus NX models, as this compact crossover SUV is now a hybrid. 
With the newest Lexus NX, drivers get an impressive 41 miles per gallon on the highway and 37 miles per gallon in the city. This is a particularly huge selling point for car shoppers given the rampant increases in gas prices.
Common Problems With the Lexus NX
Despite this vehicle's top-notch ratings and positive driver reviews, it does have a handful of problems that are worth mentioning. Since the NX was first released in 2014, a number of small complaints have surfaced about the vehicle, which may affect your buying decision when you weigh out your options.
Regardless of the common problems that can be pointed out about this compact crossover SUV, it is a reliable vehicle that does not receive a lot of negative attention. These are the common problems that you may encounter with the Lexus NX.
Rigid Ride
As I mentioned earlier, the first Lexus NX model that was released in 2014 did have some negative feedback from drivers and car critics regarding ride rigidity.
People complained that this vehicle felt stiff and did not respond smoothly, which is not a characteristic that should be associated with a luxury SUV. If this is something that you want to avoid, I would recommend that you do not buy the 2014 model of the NX.
Parking Brake Failure
One of the most recent issues that surfaced with the Lexus NX was that the parking brake failed on a handful of 2021-2022 models. The parking brake failure occurred due to a faulty fail-safe mode triggering – preventing the driver from using the parking brake completely.
This issue actually resulted in Lexus recalling some models to dealerships to have the problem cleared up.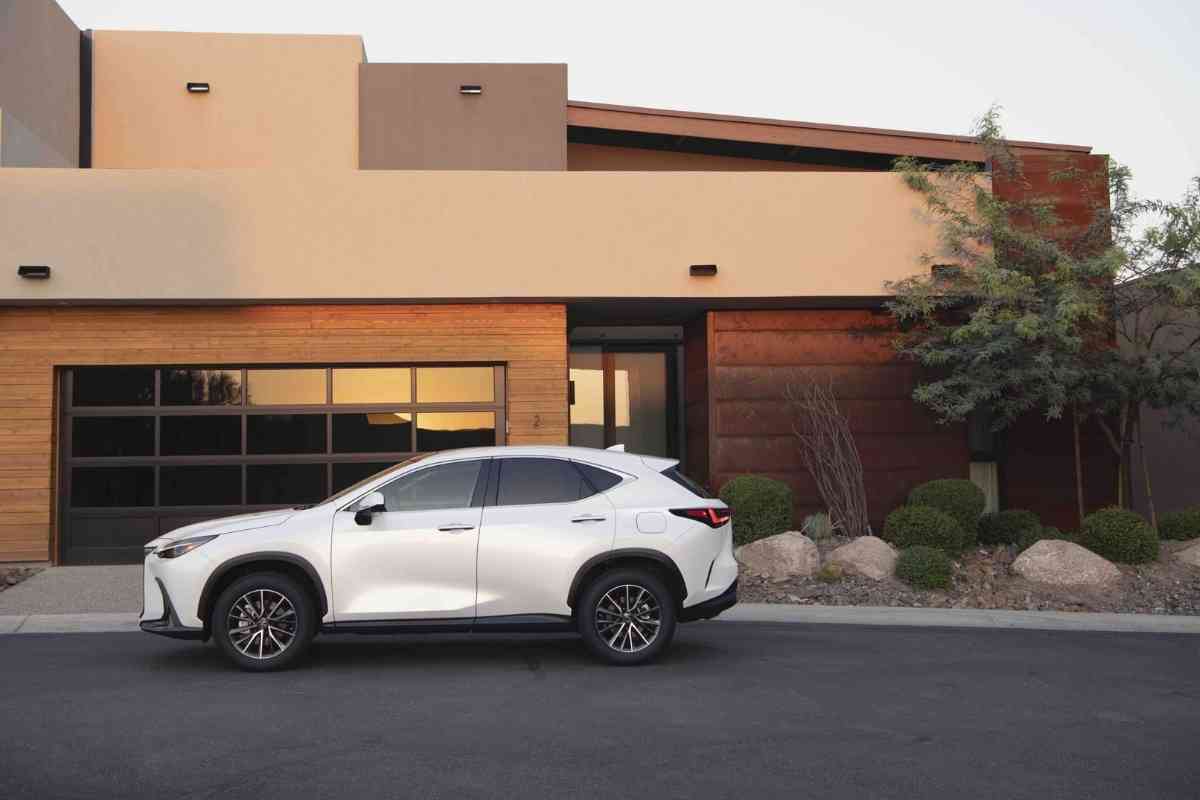 Small Gear Selector
Although this is a car with an automatic transmission, changing gears when you need to should be effortless. There have been a number of reports from drivers finding the gearbox to be too small, which can make shifting tedious.
This can be particularly problematic in some situations, as it results in drivers accidentally going into neutral when trying to shift from reverse to drive.
Blind Spots & Poor Visibility
A key characteristic of the Lexus NX that does affect its overall reliability is the vehicle's blind spots.
The NX has windows that many drivers find to be too small for a vehicle of this size. This in turn not only creates blind spots but also poor visibility in general.
Poor Brake Feel
Although the brakes seem to respond quite well, many drivers have complained that they do not feel precise.
Some Lexus NX owners have mentioned that the brakes feel too sensitive at low speeds and not sensitive enough at high speeds.
Lack of Cargo Space
Despite the Lexus NX being an SUV, many people feel that this vehicle simply does not have enough cargo space for a car of this size.
You can increase the amount of room that you have in the trunk of the car by dropping one of the back seats down, but this ultimately means that you have less space for passengers, which kind of defeats the purpose of having an SUV.
Complicated Digital Interface
Much like most luxury cars these days, the Lexus NX is equipped with a display that comes with a variety of different features. A common problem that has been pointed out by drivers is that the display is too complicated to use.
While this is not always an issue when the vehicle is stationary, it is certainly a problem when the car is in motion – making the display difficult and potentially dangerous to use while driving.
What is the Best Lexus NX Model?
Lexus offers a variety of NX models for drivers to choose from and deciding which one is the best may be a subjective call based on your preferences. With that said, the NX450h+ plug-in hybrid seems to have the most hype around it – and for good reason.
As a plug-in hybrid with the most advanced features out of the rest of the line-up, many drivers would agree that the NX450h+ model has the most to offer. The most popular models of the Lexus NX include:
NX250
NX350
NX350 Turbo
NX350h
NX450h+
The specs and performance capabilities of these models vary – with the NX250 and NX350 being standard variations sold at a more affordable price. Whereas the NX350h and NX450h+ have more hp and a better fuel economy but they are considerably more expensive.
How Many Years Will a Lexus NX Last?
The Lexus NX is a reliable compact crossover luxury SUV with top-notch reviews from critics and drivers overall. This car has been in production for more than 8 years and there are not many serious issues that one can complain about with this vehicle.
With that said, one of the most important characteristics that determine the reliability of a vehicle is how long it will last. When you buy a car, you expect to get a certain amount of miles and years out of it before it starts to give you any issues and the Lexus NX will not let you down if longevity is what you value.
In general, you should not have an issue getting an average of 200,000 miles out of a Lexus NX. However, if you take good care of the vehicle by getting it serviced routinely, then you can push this estimate to 250,000 to 300,000 miles.