Toyota RAV4 Generations: Data Through 2023 Model Year
This post may contain affiliate links. As an Amazon affiliate, I earn from qualifying purchases.
Each generation of Toyota RAV4 continues to get better and better. Consumers looking for a small reliable SUV should put the RAV4 on their new or used car list. In this article, I will walk you through each of the Toyota RAV4 generations and discuss what made them unique.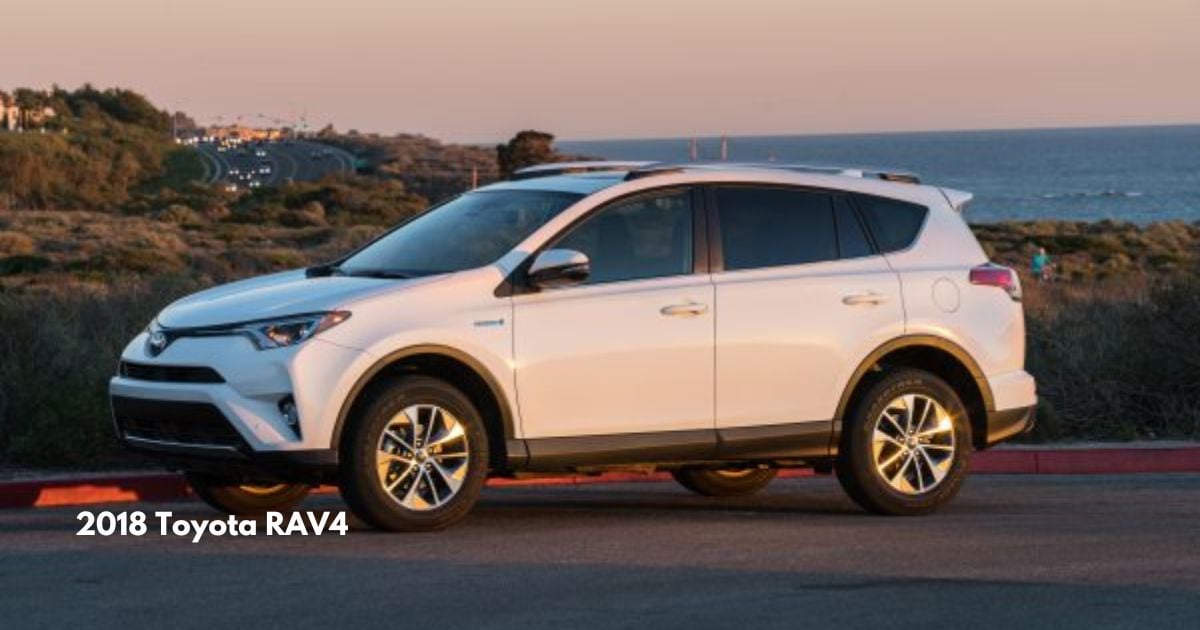 The Toyota RAV4 Generations are as follows:
First Generation: RAV4 XA10 (1994 – 2000)
Second Generation: RAV4 XA20 (2000 – 2005)
Third Generation: RAV4 XA30 (2005 – 2012)
Fourth Generation: RAV4 XA40 (2012 – 2018)
Fifth Generation: RAV4 XA50 (2018 – present)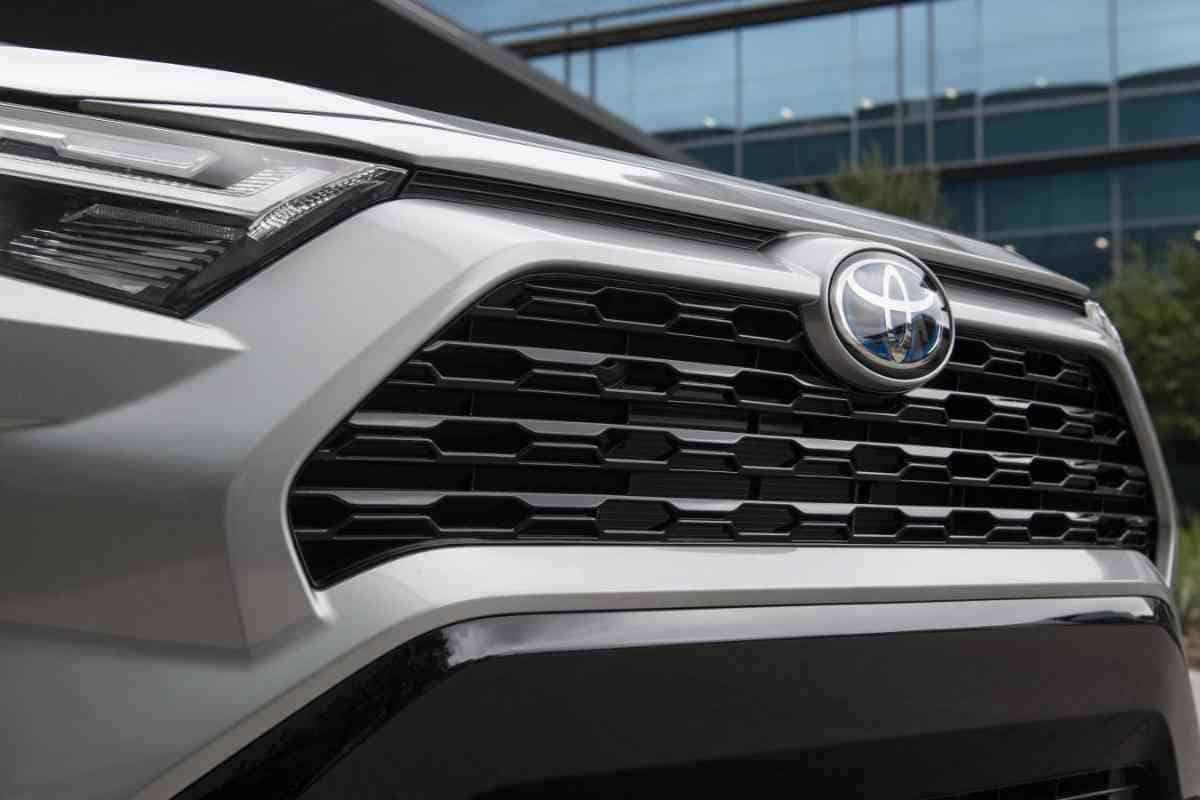 Toyota Rav4: A Brief History
The Toyota RAV4 is a popular crossover SUV that has undergone several changes since its debut in the automotive market. Manufactured by Toyota and launched in Japan in May 1994, the RAV4 has become a reliable and trusted vehicle for many drivers worldwide.
With a focus on off-road capabilities and rugged design, the RAV4 has earned its place among compact crossovers. Let's take a brief look at its generational history.
The RAV4 concept originated in 1989 under the code-name 153T, and the production development started in the second half of 1991, initially for the 3-door version. Later, in 1993, the development for the 5-door version began.
The first generation (XA10) introduced many drivers to an SUV with a unibody design, solid four-cylinder engines, and innovative transmission options, making the RAV4 a standout choice in the compact SUV market during the 1990s.
Moving to the second generation (XA20) in 2000, Toyota improved the RAV4 offered enhanced performance, a more spacious interior, and additional safety features.
The XA20 was powered by a new four-cylinder engine and had the choice of either manual or automatic transmission. This generation saw an increase in the body size as well, offering more cargo space for your adventures.
The third generation (XA30) debuted in model year 2005, updating the RAV4's design and improving its handling and fuel efficiency. With a more powerful engine under the hood, it continued to prove its capability as a crossover SUV.
This generation of the RAV4 came equipped with various transmission options, including a continuously variable transmission (CVT).
The fourth generation (XA40) RAV4 arrived in 2013, and introduced several advanced safety features and an upgraded design.
The RAV4 offered both a traditional combustion engine and a hybrid powertrain option. This generation saw a significant increase in sales, solidifying its place among top crossovers.
The RAV4 is in its fifth generation (XA50), starting in 2019. Continuously evolving for better performance, comfort, and reliability, the RAV4 remains a popular choice among crossover SUV buyers.
Throughout the years and various generations, the Toyota RAV4 has cemented its place as a reliable and versatile crossover SUV.
With a dedication to innovation and performance, each generation of the RAV4 has built on the successes of its predecessors, bringing you a vehicle that's not only capable but enjoyable to drive.
First Generation (Model Years 1994-2000)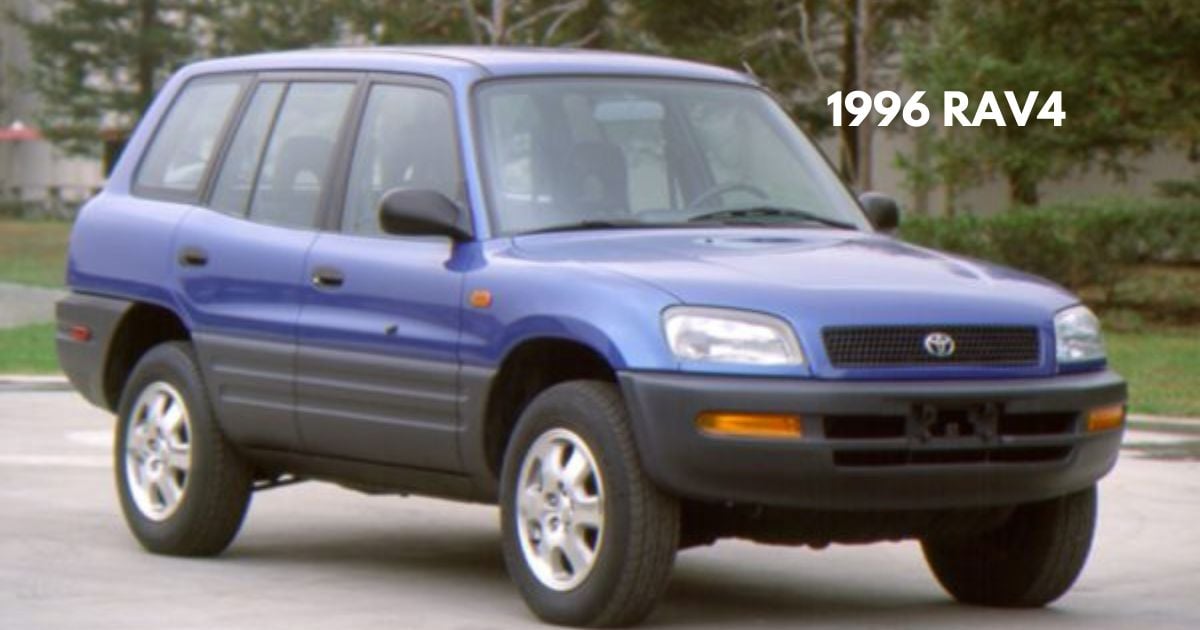 Design and Performance
In 1994, Toyota introduced the first generation of the RAV4, a compact crossover SUV designed to offer a blend of car-like handling and off-road capabilities.
Built on a unique platform that shared Carina and Corolla elements, the first RAV4 featured a sporty and stylish design.
It competed with other small SUVs like the Honda CR-V and was well-received for its fun driving experience and versatility.
Under the hood, you could find a 2.0-liter four-cylinder engine capable of delivering adequate power and performance for its time.
Depending on the market, the RAV4 was available with either front-wheel drive or four-wheel drive drivetrain options, catering to different driving preferences and conditions.
The RAV4 also came with a standard five-speed manual transmission, with some models offering an optional four-speed automatic.
One of the major advantages of the first-generation RAV4 was its fuel economy, which was quite impressive for an SUV in the '90s.
This efficiency and comfortable and spacious interior made it an attractive option for families or those needing a vehicle with ample cargo room.
Trim Levels
The RAV4 was initially available in two distinct trim levels: the base model and the higher-end LE trim. The base model featured a solid set of standard features, including power windows, mirrors, and locks, as well as front disc brakes and alloy wheels.
If you opted for the LE trim, you could enjoy additional features such as a more refined interior with upgraded upholstery, a better sound system, and color-keyed bumpers and side moldings for a sleeker look.
Toyota made updates to the RAV4 throughout the years, including changes to the front and rear fascias and a minor facelift in 1998. This facelift included new headlights and other design elements to improve the vehicle's overall appearance.
Despite these changes, the first-generation RAV4 remained popular and established a solid foundation for future generations.
Second Generation RAV4 (2001-2005)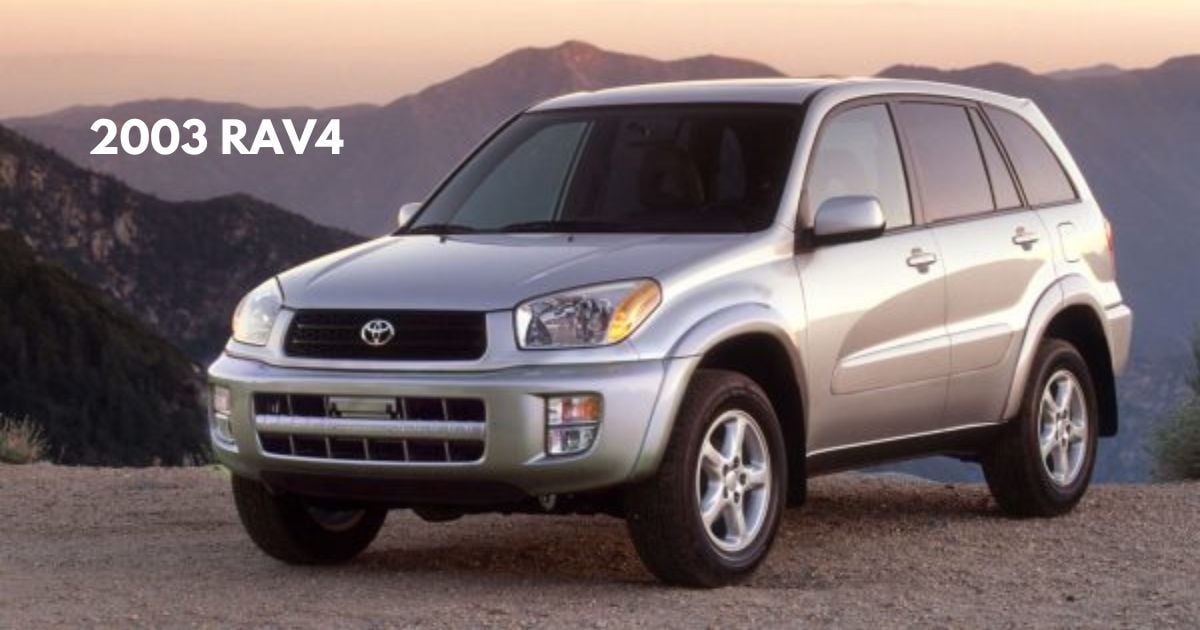 Major Changes and Improvements
During the second generation of the Toyota RAV4, you'll notice that the vehicle underwent a significant redesign.
It became longer, taller, and wider, resulting in a more spacious and comfortable SUV. The new design also increased cargo room, making it more practical for daily use and trips1.
Under the hood, the second-generation RAV4 featured an improved four-cylinder engine. The updated engine increased horsepower, providing you with a more powerful and responsive driving experience.
Additionally, fuel economy remained competitive within the range of crossover SUVs.
Variants and Features
In this generation, the RAV4 was available in two trim levels: Base and L1. Both trim levels offered front-wheel drive as standard, with the option for all-wheel drive to enhance traction and control during various road conditions2.
With the redesign, the second-generation RAV4 also received updated interior features. Some of these updates included:
Improved seating and materials
Enhanced storage spaces
The addition of a power sunroof option
Within this generation, the Toyota RAV4 continued to gain popularity as a best-selling SUV, offering a combination of practicality, comfort, and performance.
As a result, the RAV4 became an appealing choice for drivers looking for a reliable and versatile crossover SUV3.
Footnotes
Third Generation RAV4 (2006-2012)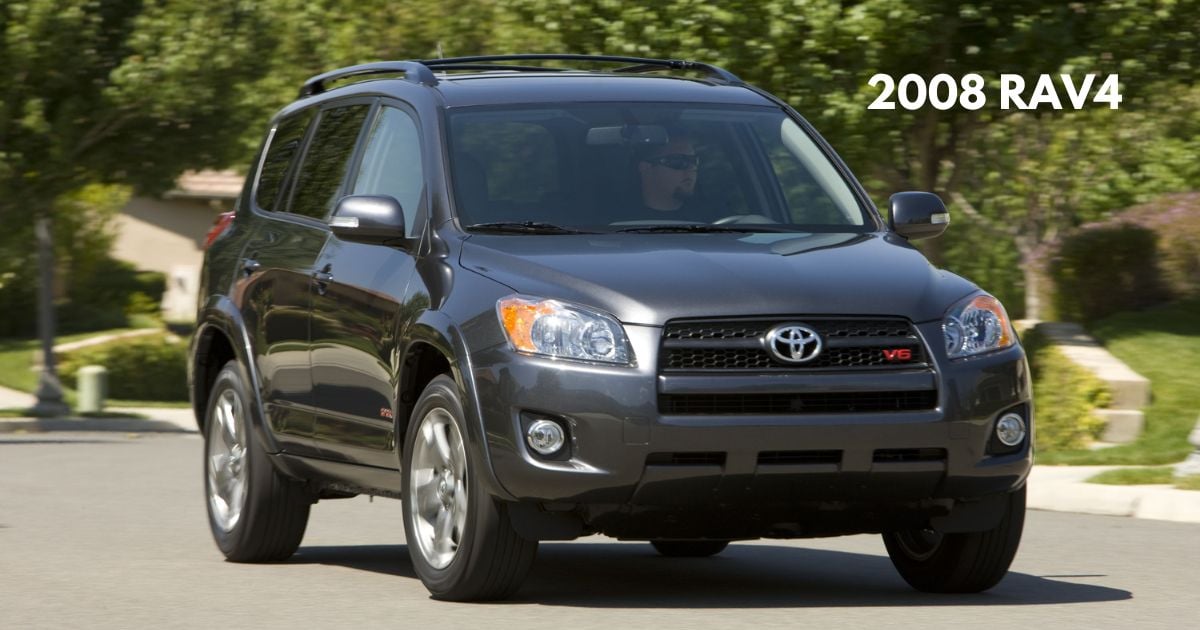 Design Updates and Innovations
In the third generation of the Toyota RAV4, you will notice significant design changes both on the exterior and interior.
The exterior featured more streamlined and modernized styling and improved headlights and taillights.
Inside the cabin, you are presented with better ergonomics, higher-quality materials, and enhanced electronics for a more comfortable driving experience.
Powertrain and Drivetrain
During this generation, the RAV4 offered a range of engine choices and drivetrain configurations. The base engine was a 2.4-liter four-cylinder engine, producing decent power and fuel efficiency.
You had the option to upgrade to a more powerful V6 engine for even better performance. In terms of transmission, the third-generation RAV4 came with an automatic transmission as standard.
The RAV4 continued its tradition of being available in both front-wheel drive and all-wheel drive (AWD) configurations.
This provided you with the ability to choose the right drivetrain for your needs, whether it was improved fuel efficiency with front-wheel drive or superior traction and off-road capabilities with the AWD system.
This generation of the RAV4 continued to excel in cargo room, offering ample storage space for your belongings when on the road.
Its versatile capabilities made it popular among drivers seeking a well-rounded and practical SUV during 2006-2012.
Fourth Generation (2013-2018)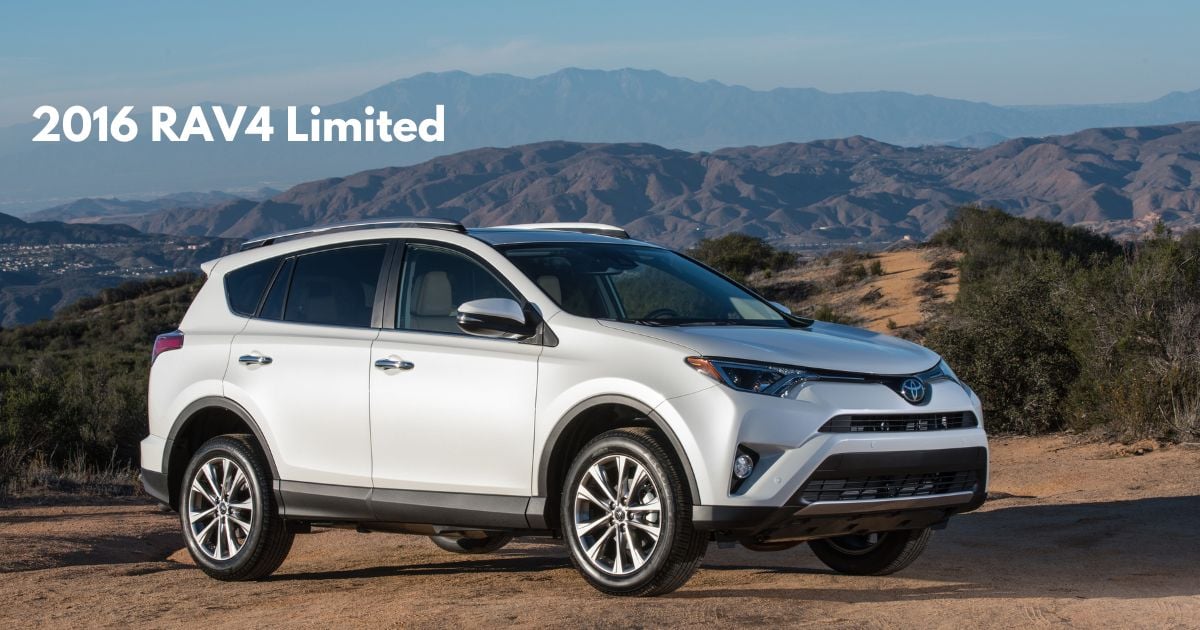 Notable Features and Enhancements
During this period, the RAV4 received a significant redesign. The exterior was updated with sleeker lines and modern styling, while the interior was focused on providing comfort and improved technology.
The four-cylinder engine received enhancements, including increased horsepower and better fuel economy.
You'll appreciate the refined all-wheel drive system, which helps improve stability and traction in various driving conditions.
The advanced safety features, such as the stability control system and backup camera, ensure higher safety for you and your passengers.
In terms of in-cabin comfort, the RAV4 now offers a seamless integration of Apple CarPlay, allowing you to access navigation, entertainment, and communication features easily.
Additionally, features like keyless entry, air conditioning, and an improved visibility make for a more enjoyable driving experience.
Model Variations
The fourth generation RAV4 line-up had various model trim options, including the base LE, the XLE, and the top-end Limited.
The LE model comes with standard features such as a liftgate, backup camera, and stability control. You'll also find comfort essentials like air conditioning and keyless entry.
The XLE trim offers additional features in comparison to the LE model, like a sunroof, automatic climate control, and a height-adjustable power liftgate.
This variation also benefits from improved fuel efficiency, making it an excellent choice if you want to balance functionality and cost-effectiveness.
The Limited trim is the premium choice in the range, offering luxurious features such as leather seating, a premium sound system, and advanced safety features for a more refined driving experience.
Furthermore, limited edition models produced in California are known for their eco-friendly features and efficiency, thanks to the inclusion of PHEV (Plug-in Hybrid Electric Vehicle) technology.
Throughout the fourth generation of the RAV4, you'll encounter a continuously variable transmission (CVT), which helps improve fuel economy.
However, if you prefer a more traditional driving experience, certain models still offer a manual transmission option.
Overall, the fourth-generation Toyota RAV4 provides a range of choices that cater to various needs and preferences while maintaining a confident, knowledgeable, and clear approach to its design and engineering.
Fifth Generation (2019-Present)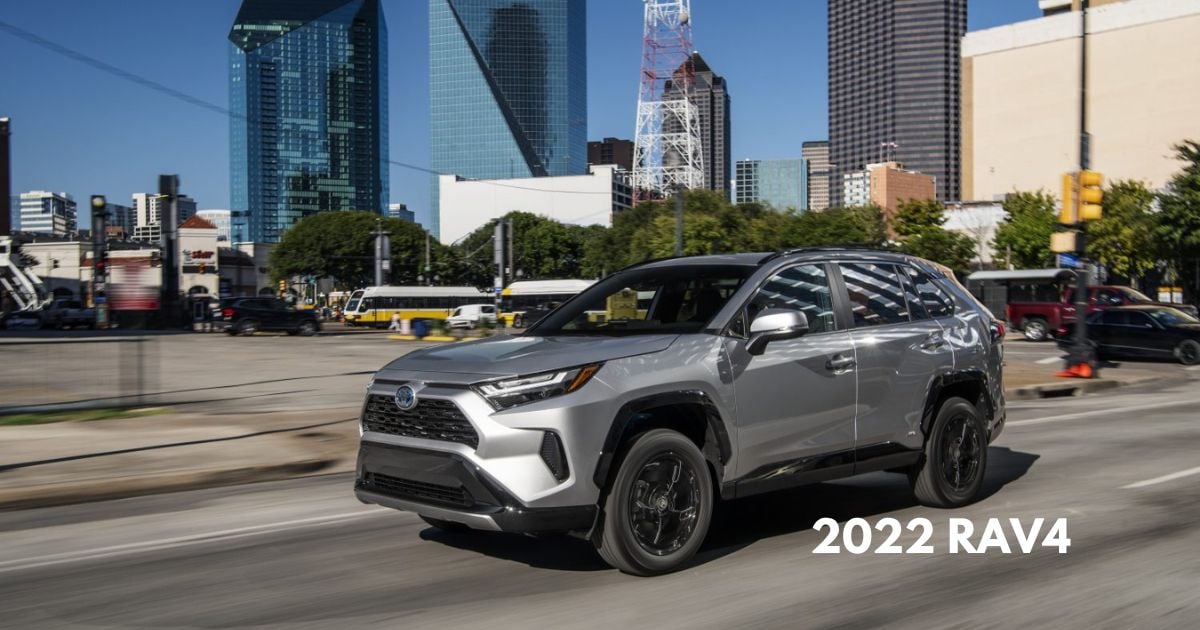 Redesign and New Technologies
In 2019, Toyota launched the fifth generation of their popular RAV4 SUV. This generation saw significant changes, both in terms of design and technology.
The new RAV4 has a more aggressive, angular exterior, giving it a modern appearance. You will notice improved comfort, cargo room, and visibility with the redesigned cabin, making the drive even more enjoyable.
Toyota has also updated the engine for this generation, replacing the older V6 with a 2.5L Inline-4 gas engine, offering better efficiency and performance.
Paired with an 8-speed automatic transmission, the fifth-generation RAV4 delivers a smoother driving experience. If you opt for the all-wheel drive variant, you can confidently navigate various terrains and weather conditions.
The 2019 RAV4 comes equipped with an array of new technologies, enhancing your driving experience and safety. These features include keyless entry, a backup camera, and advanced air conditioning systems.
The infotainment system now supports Apple CarPlay and Android Auto, making it easier for you to stay connected on the go.
Hybrid and Plug-in Hybrid Options
To meet the growing demand for cleaner and more efficient vehicles, Toyota also offers hybrid and plug-in hybrid options for the fifth-generation RAV4.
The RAV4 Hybrid combines a four-cylinder gas engine with electric motors, providing the best of both worlds – excellent fuel efficiency and impressive performance.
The RAV4 Prime, a plug-in hybrid model, offers even greater efficiency and an all-electric range, allowing for emissions-free driving on shorter trips.
If you want to reduce your carbon footprint without compromising performance, these eco-friendly options might be the perfect fit for you.
The fifth-generation Toyota RAV4, comes with a redesigned exterior and interior, improved engine options, and advanced technologies. This generation makes the RAV4 an even more competitive vehicle in the compact SUV segment, rivaling models like the Honda CR-V
Special Editions and Trim Levels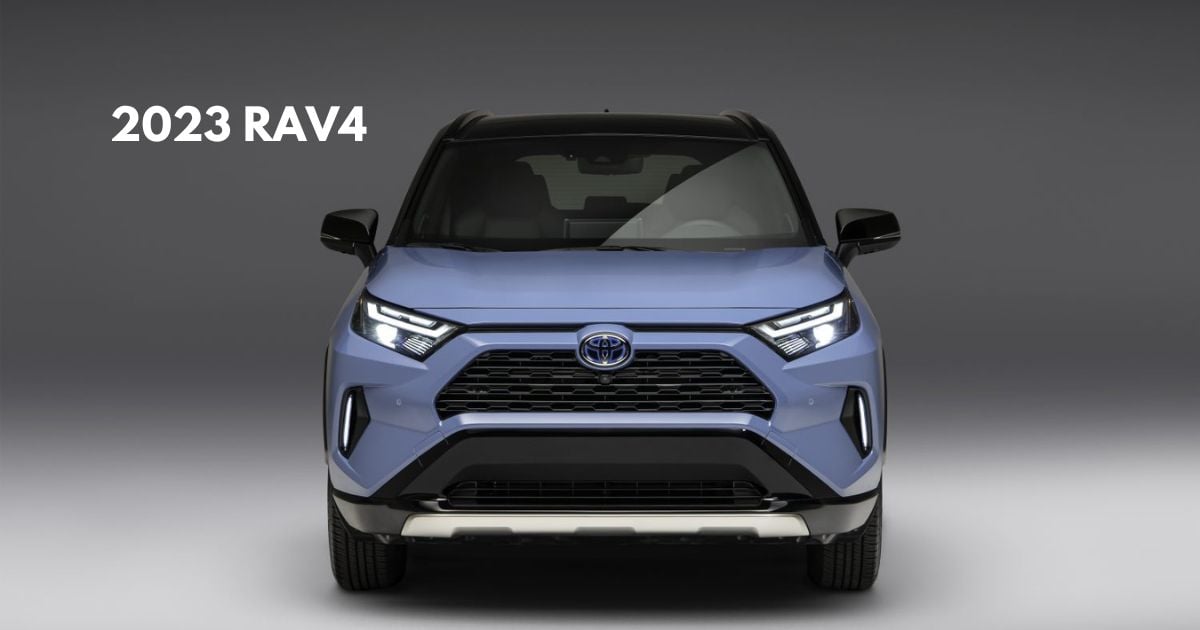 Limited and XLE Trims
The Toyota RAV4 has seen several generations, each offering its own unique array of trim levels. One popular option is the Limited trim, which typically delivers an upscale experience with features like a power liftgate, leather upholstery, and premium audio systems.
The XLE trim is a popular mid-range choice, generally providing upgraded interior materials, a power moonroof, and a variety of advanced safety features.
In the fifth generation, you'll find a well-appointed cabin and comfortable ride in both the Limited and XLE trims.
In terms of performance, the RAV4 switched from a V6 engine to a more fuel-efficient 4-cylinder engine. Today's models also offer a hybrid option, which provides a smooth and efficient driving experience.
Transmission options for these trims include an 8-speed automatic, providing a good balance of power and fuel economy.
Adventure and TRD Models
For those seeking a more rugged and off-road-capable RAV4, look no further than the Adventure and TRD models.
These trims offer enhancements such as increased ground clearance, off-road suspension, and unique styling elements.
The Adventure trim represents a great option for drivers who want more capability without sacrificing daily comfort.
Meanwhile, the TRD model is geared towards serious off-road enthusiasts. Building on the features of the Adventure trim, the TRD model delivers an even more robust suspension setup, all-terrain tires, and TRD-specific styling cues.
With the inclusion of all-wheel drive, both the Adventure and TRD models offer excellent traction and control in various driving conditions.
As you consider your options among RAV4's many trim levels, keep in mind your specific needs and desires. From luxurious Limited and well-rounded XLE trims to adventurous Adventure and formidable TRD models, there's a RAV4 to suit every driver's preferences.
Toyota RAV4 in the Global Market
Europe
The Toyota RAV4 has been a significant player in the European crossover SUV market since its introduction in 1994. Currently, in its fifth generation, the RAV4 pioneered the market for compact, urban SUVs, making it an international best-seller.
Built on the Toyota New Global Architecture (TNGA-K) platform, this generation of RAV4 has been engineered to tackle urban, suburban, and outdoor adventures.
With a boldly chiseled design inspired by Toyota's tough trucks, the RAV4 offers impressive cargo room, competitive features, and reliability.
As a European buyer, you'll appreciate the RAV4's fuel-efficient engines and available hybrid powertrains. The newest RAV4 plug-in hybrid electric vehicle boasts a system maximum output of 225 kW (306 PS), providing powerful 0-100 kph acceleration in just 6.0 seconds.
China
In the Chinese market, the Toyota RAV4 stands out as a strong competitor among other crossovers and SUVs.
Its popularity has grown steadily over the years, with the RAV4 appealing to a wide range of drivers looking for both practicality and style.
The RAV4 is often compared to other top-selling SUVs like the Honda CR-V in this market.
Some of the key reasons you might choose the RAV4 include:
Reliability: As a Toyota vehicle, the RAV4 benefits from the brand's reputation for dependability and quality.
Versatility: With ample cargo room and seating for five passengers, the RAV4 offers practicality for families and adventure-seekers alike.
Powertrains: Offering both petrol and hybrid options, the RAV4 caters to drivers seeking fuel efficiency and performance.
The Toyota RAV4 has enjoyed considerable success in global markets, including Europe and China.
Its engine options, innovative design, and generations of improvements have made it a popular choice for crossover SUV buyers, solidifying its position as one of the best-selling SUVs worldwide.
Awards and Recognition
The Toyota RAV4 has consistently earned accolades for its performance, safety, and value. In its 2022 iteration, the RAV4 received the NHTSA 5-Star Overall Safety Rating, showcasing its dedication to passenger protection.
This safety rating is a testament to the dependability and reliability that you can expect when driving a RAV4.
Furthermore, the 2022 Toyota RAV4 was a Kelley Blue Book KBB.com Best Buy Award Winner, which speaks to the vehicle's exceptional value in its class. This award gives you confidence that your investment in a RAV4 is a smart decision, as it offers excellent resale value.
The Toyota brand has also garnered an impressive distinction – it has the Best Resale Value of all brands for 2023, according to Kelley Blue Book's KBB.com.
As a RAV4 owner, you can rest assured that your vehicle will retain its value over time, giving you peace of mind with your purchase.
In addition to these awards and recognitions, the RAV4 competes closely for the title of Automobile of the Year. While it might not have taken the crown just yet, its consistent performance, safety features, and strong resale value make it a strong contender.
As you consider your options for a new vehicle, remember that the RAV4 stands tall among its peers thanks to its numerous accolades and recognitions.
Share Your Insights With US
Did we forget something, get something right (or wrong)? We'd love to hear your insights! Share your automotive experiences based on our article in the comments below. Your input enriches our community's knowledge. Thanks in advance for sharing!
Rav4's Competitors
When you're considering purchasing a Toyota RAV4, it's important to be aware of its top competitors in the market.
By exploring these alternatives, you can make an informed decision based on your preferences and requirements. The following are the key competitors of the Toyota RAV4:
Honda CR-V: The Honda CR-V has long been a strong rival to the RAV4, with both models being pioneers in the compact SUV market. Honda has consistently improved the CR-V, making it one of the best-selling SUVs in the market.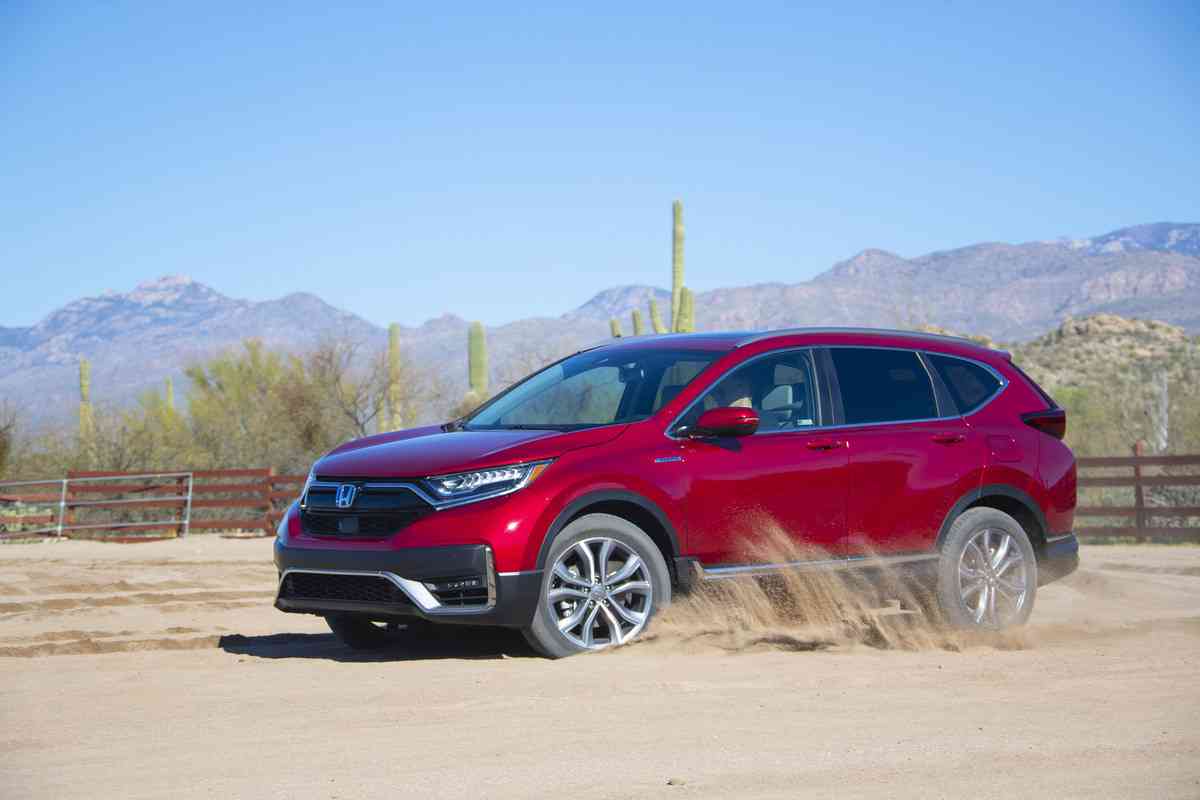 You'll find that the CR-V provides solid performance, excellent fuel efficiency, and a spacious, comfortable interior.
Ford Escape: Another worthy competitor is the Ford Escape, which offers a range of powertrain options, including hybrid and plug-in hybrid models.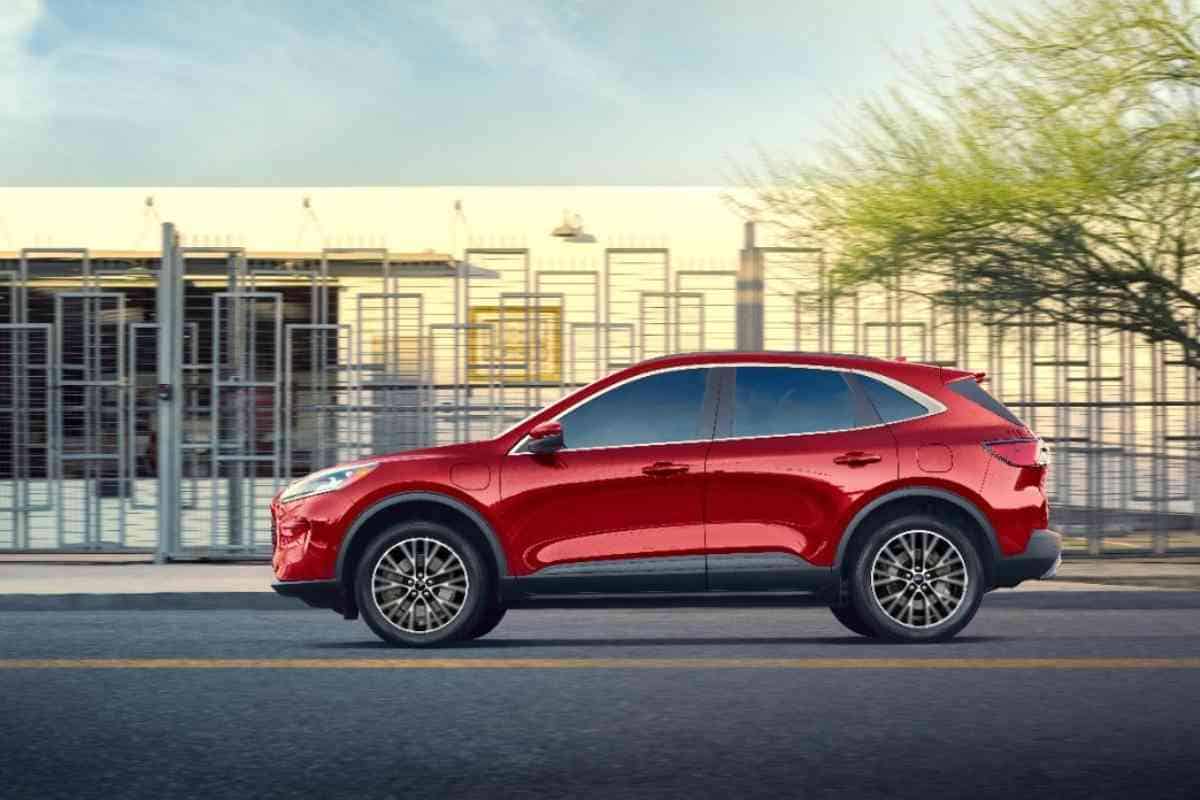 With its sporty handling and an array of advanced safety features, the Escape is one of the best choices for those who prioritize performance and technology in their SUV.
Nissan Rogue: The Nissan Rogue is a popular choice due to its user-friendly features, sleek design, and reputation for reliability. Its recent redesign has made it an even more attractive alternative in the crowded compact SUV market. If you're looking for a versatile yet affordable option, the Rogue might be just what you need.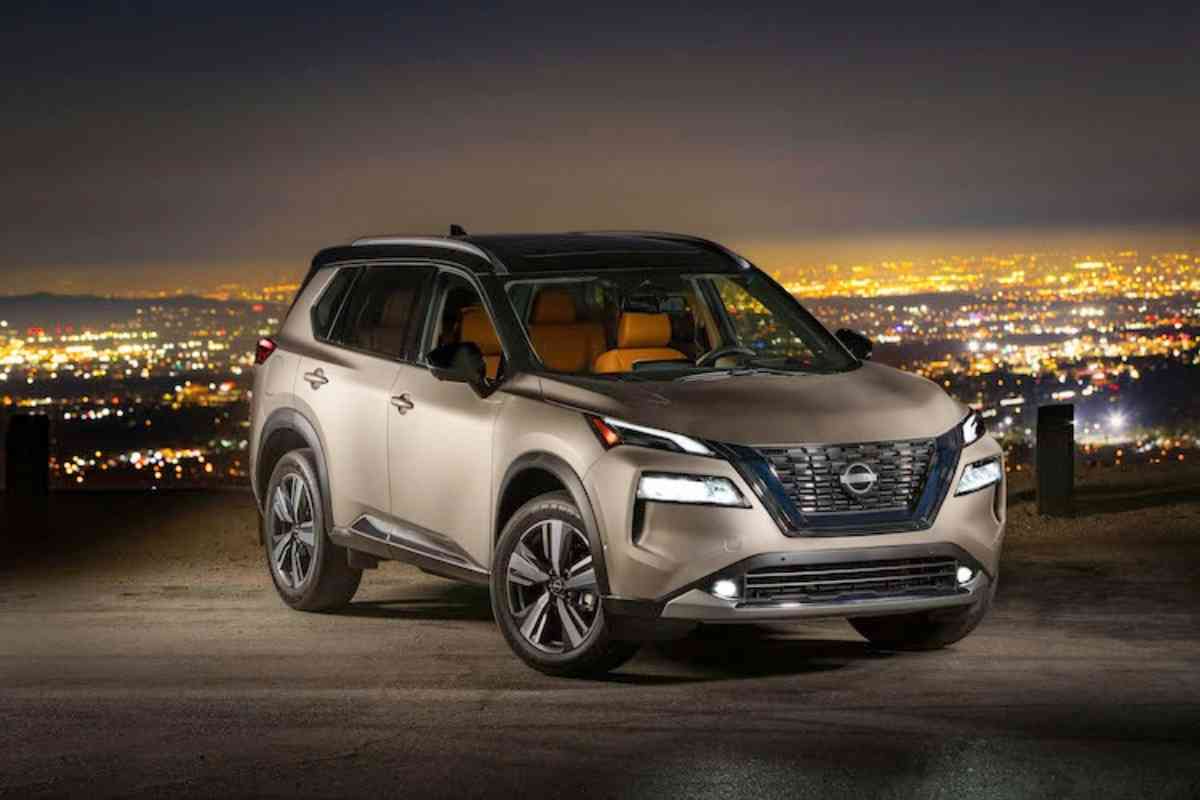 In conclusion, when shopping for a Toyota RAV4, it's essential to consider other options and compare their features to your preferences. By thoroughly researching the Honda CR-V, Ford Escape, and Nissan Rogue, you can make a confident and informed decision that best suits your needs and lifestyle.
Conclusion
In the world of compact SUVs, the Toyota RAV4 stands as a popular and reliable choice throughout its generations.
As a RAV4 enthusiast, you can appreciate how the vehicle has evolved since its inception in the mid-1990s. From the first generation (1996-2000) to the current fifth generation (2019-present), the RAV4 has consistently offered versatility and performance.
As you explore each generation, you'll notice how Toyota has maintained the core strengths of the RAV4, while incorporating updates in design, technology, and performance.
The fourth generation (2013-2018) saw significant changes in styling and the introduction of hybrid models. These improvements continued into the current fifth generation, offering a more rugged, refined look and improved fuel efficiency.
Throughout its history, the Toyota RAV4 has cemented its reputation as a reliable and practical compact SUV.
With each passing generation, Toyota has managed to keep up with changing trends and customer demands, ensuring the RAV4 remains a top choice for those seeking a versatile and stylish vehicle.
As you consider your options within the RAV4 family, you can feel confident that whichever generation you choose, you'll be investing in a dependable and high-performing SUV.
| Generation | Model Years | Key Differences |
| --- | --- | --- |
| First Generation (XA10) | 1994 – 2000 | Introduced the compact crossover SUV concept to the world. Initially, it came in a two-door model, but a four-door model was introduced later. Equipped with 2.0L four-cylinder engine. |
| Second Generation (XA20) | 2000 – 2005 | Discontinued the two-door model. Introduced the sport package with a redesigned look and performance improvements. Added a 2.4L engine option. |
| Third Generation (XA30) | 2005 – 2012 | Larger than previous generations, offering more interior space. Incorporated advanced safety features like stability control and introduced a V6 engine option. |
| Fourth Generation (XA40) | 2012 – 2018 | Redesigned exterior for a more modern, angular look. Discontinued V6 engine and offered only a 2.5L four-cylinder. Improved fuel efficiency and added advanced safety technologies. |
| Fifth Generation (XA50) | 2018 – present | Introduced a more rugged, off-road look. Launched hybrid model for better fuel efficiency. Added advanced driver-assistance systems. |
Discover valuable insights and expert advice on Toyota RAV4 Years to Avoid in our comprehensive RAV4 category page. Explore our articles on Best Years for Toyota RAV4, Most Reliable SUV After 5 Years, RAV4 Hybrid Towing Capacity, and Toyota RAV4 Hybrid Reliability.
Frequently Asked Questions
What are the RAV4 generations?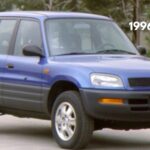 Toyota RAV4 is a compact crossover SUV that has been produced in different generations. Each generation has unique features, designs, and specifications.
How many generations of RAV4 are there?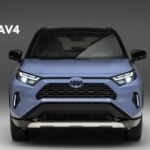 There have been five generations of Toyota RAV4 since its introduction in 1994. The first generation was produced from 1994 to 2000, the second generation from 2000 to 2005, the third from 2006 to 2012, the fourth from 2013 to 2018, and the fifth from 2019 to the present.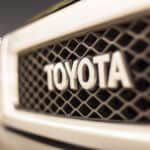 The best year for a Toyota RAV4 depends on personal preferences and needs. However, the fifth generation RAV4, which was introduced in 2019, has received high ratings for its performance, safety features, and fuel efficiency.
What years are 4th gen RAV4?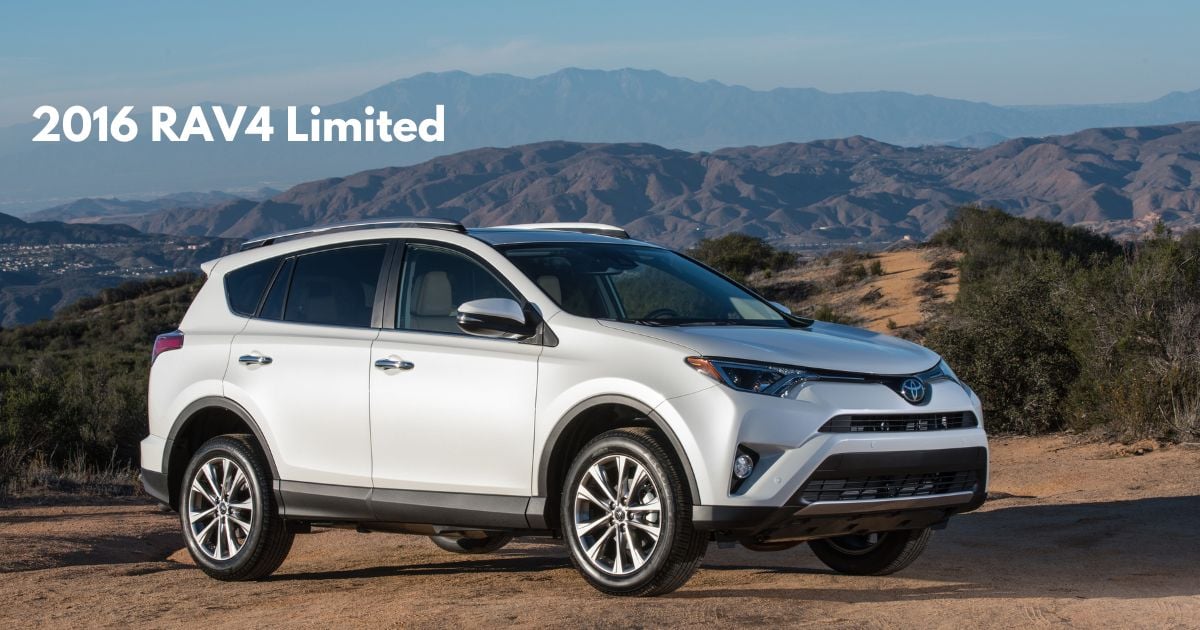 The fourth generation RAV4 was produced from 2013 to 2018. It featured a more aggressive exterior design, improved fuel economy, and advanced safety features.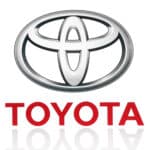 Some Toyota RAV4 models have had issues with excessive oil consumption, transmission problems, and suspension issues. Avoiding the 2006, 2007, and 2008 RAV4 models due to potential engine problems is recommended.
Where can I find a Toyota RAV4 for sale?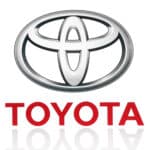 Toyota RAV4 can be found for sale at Toyota dealerships, used car dealerships, and online car marketplaces such as Carfax, Cars.com, and Autotrader. It's recommended to research the seller and the vehicle's history before making a purchase.