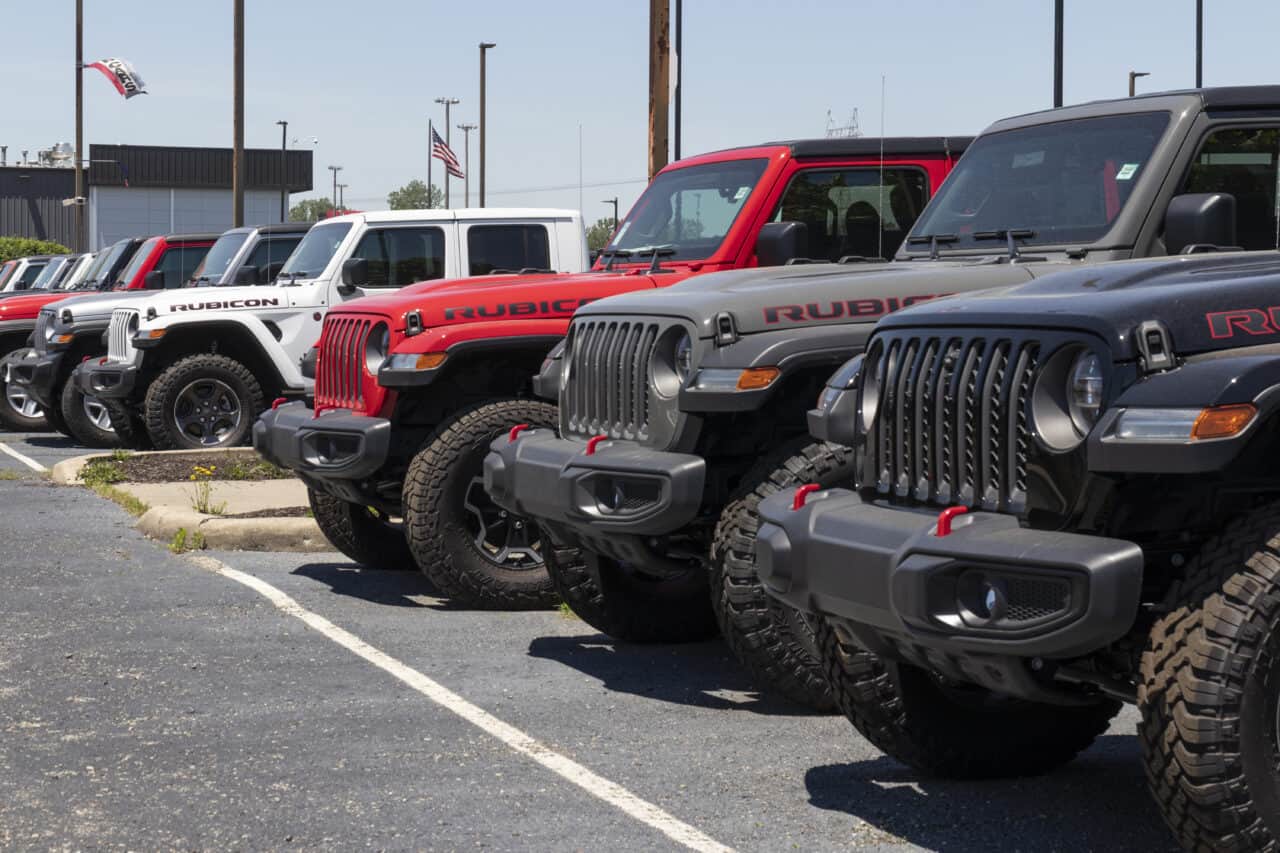 You're buying a car, taking your time picking, and you obviously want to choose a good model with good gas mileage. The Jeep Wrangler might be the model you're looking for!
The 2021 Jeep Wrangler gets an estimated 22 MPG (miles per gallon) on city roads while it can get up to 29 MPG or more on the highway. 4.8 gallons can cover approximately 100 miles and owners have said that the Jeep Wrangler is not a gas guzzler which is a good thing to consider when buying a car.
Still wondering if the Wrangler is right for you? Here's some more info that might help influence your decision.
Models and Mileage
There is a good variety of Wrangler models and each one tells a somewhat different story. To help give you an idea of which model gets the most MPG, here are a few different models and their details.
ModelsEstimated MPGAnnual Gas Prices Jeep Wrangler Unlimited 4WD 3.0 L, 6 cyl, Automatic 8-spd, Turbo, DieselCity 22-Hwy 29-Combined 25$1,850Jeep Wrangler 4WD 2.0 L, 4 cyl, Automatic 8-spd, Turbo, Regular GasolineCity 22-Hwy 24-Combined 23$1,850Jeep Wrangler Unlimited 4WD 2.0 L, 4 cyl, Automatic 8-spd, Turbo, Regular GasolineCity 21-Hwy 22-Combined 21$2,050Jeep Wrangler Unlimited 4WD 3.6 L, 6 cyl, Automatic 8-spd, Regular GasolineCity 19-Hwy 22-Combined 20$2,050Jeep Wrangler 4WD 3.6 L, 6 cyl, Manual 6-spd, Regular GasolineCity 17-Hwy 25-Combined 20$2,150Jeep Wrangler Models from 2020
| | |
| --- | --- |
| Models | Estimated MPG |
| Jeep Wrangler 2dr 4WD 6 cyl, 3.6 L, Automatic 8-spd | City 20-Hwy 24-Combined 20 |
| Jeep Wrangler 2dr 4WD 4 cyl, 2.0 L, Automatic 8-spd | City 22-Hwy 24-Combined 23 |
| Jeep Wrangler 2dr 4WD 6 cyl, 3.6 L, Manual 6-spd | City 17-Hwy 25-Combined 20 |
| Jeep Wrangler 4dr 4WD 6 cyl, 3.6 L, Automatic 8-spd | City 19-Hwy 24-Combined 21 |
| Jeep Wrangler 4dr 4WD 4 cyl, 2.0 L, Automatic 8-spd | City 21-Hwy 24-Combined 22 |
| Jeep Wrangler 4dr 4WD 6 cyl, 3.6 L, Manual 6-spd | City 17-Hwy 23-Combined 19 |
Jeep Wrangler Models from 2021
The prices for these models vary by dealer and condition. New and used they can be sold for as little as 28,000 dollars and as much as 57,000 dollars. Most dealerships offer monthly financing plans to make payment easier.
Perks to Owning a Wrangler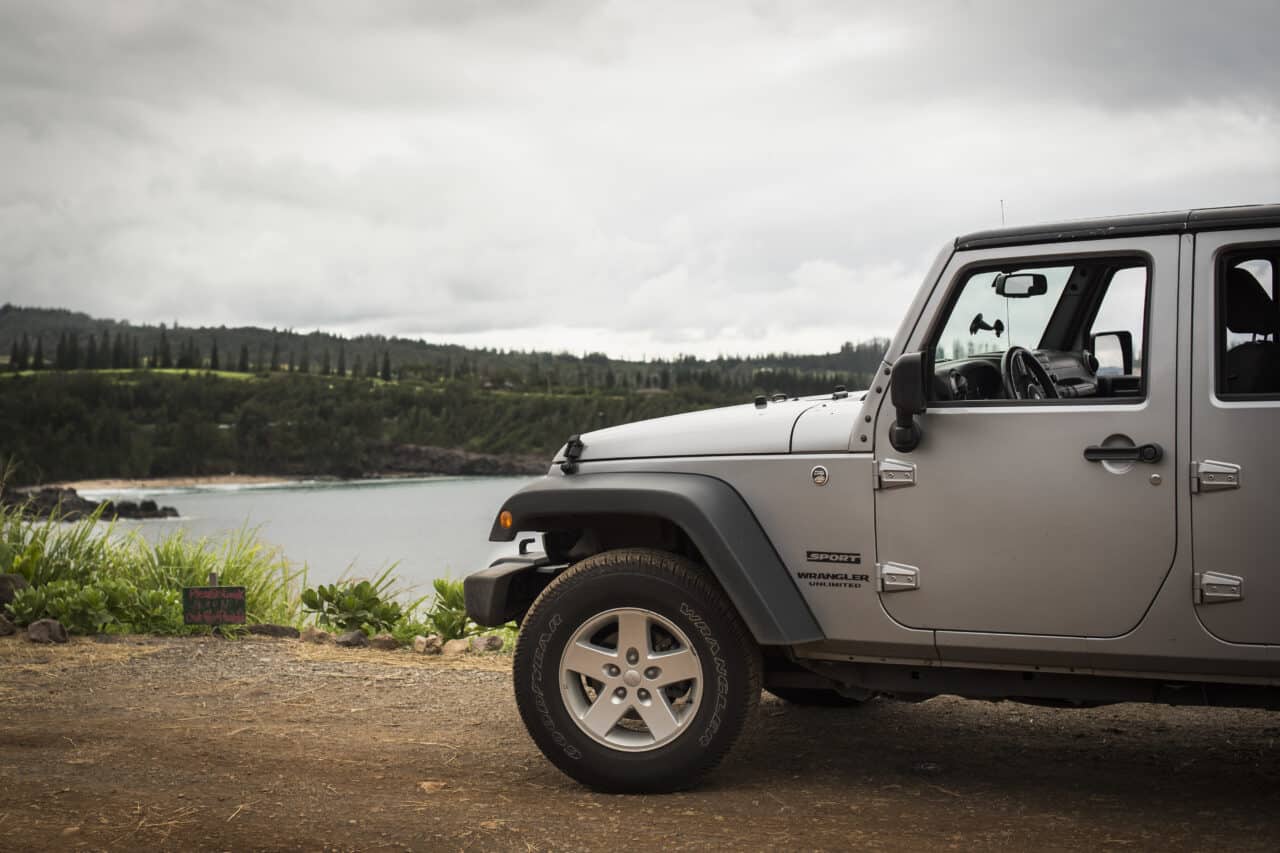 One of the obvious pros to owning a Wrangler is its nice look. It has a lot of its competitors beat in the looks department, from the grille to the flashy headlights (pun intended). It has a shiny, new appearance and that is a major attractant to many owners. So if you enjoy a spiffy-looking car, the Wrangler is definitely for you! If you are an avid off-roader chances are you would be extremely happy with a Jeep Wrangler. It handles superbly well on rough terrain and it is hands down one of the best models for rock crawling. There are multiple fishing and camping spots that are incredibly difficult to reach without a well-handling vehicle, in fact, it can be somewhat dangerous if your car is not equipped to handle driving off-road. There are other good cars for this, but the Wrangler does have higher ground clearance than many of them.

The Wrangler handles well not only off-road but on the road as well! With both gasoline and diesel options, the Wrangler comes with 3 and 4 cylinder options as well. This gives your car excellent movement on the road, no matter which type of engine you choose to go with. The manual is nice, though the automatic does glide into gear much more smoothly. Basically, you can't go wrong! Additionally (as mentioned above), most of the Jeep Wrangler models get fairly good gas mileage which is always an upside, right? There are a couple of lows down around 17-19 MPG but for the most part, the Wrangler models stay in the '20s which isn't bad!

The Wrangler also has a fairly excellent towing capacity. With SUVs, it can often be a struggle to find the towing abilities you need. Though the Wrangler might not be large, its two-door models can tow an impressive 2,000 pounds, as well as the 4-cylinder and V-6 engines. Four-door models should be safe towing 3,500 pounds or less. Not bad for an SUV! Jeep Wrangler has also upgraded its safety features.

All models come equipped with rearview cameras to prevent accidents and collisions. There are airbags not only on the front of the car but the sides as well, ensuring cushioning in the event of a wreck. With its forward collision alert and blindspot monitoring systems plus the adaptive cruise control, you are guaranteed a safe, well-equipped drive at any time of day.

The Jeep Wrangler's customization options are vast! You can choose anything from a two or four-door model to the color of your vehicle, decide if you want the truck model, plus you can personalize the interior to fit your needs. The rugged but comfortable interiors add to the Jeep's adventurous purpose. Since 2019, Jeeps have taken steps toward upgrading their upholstery and interior features to add to the comfort of the vehicle. The sound quality (equipped with eight or nine speakers) is magnificent and most models now come with HD touchscreens and Apple Play and Android compatibility. You'll be able to crank up the tunes with no problem at all!

Yes, we already know that the Jeep Wrangler is great for off-roading, but don't overlook just how heavy duty this vehicle is. Jeeps have been around for ages, and they were first used as military vehicles to transport supplies. Though they have evolved and become modernized, jeeps are still tough, durable, and adventure-worthy. As long as you care well for your Wrangler (especially after going off-roading) you should have a good vehicle that will last you a long time. Plus let's not forget its fun convertible feature! If you are a nature lover, this car is most definitely for you. The removable top allows you to taste nature even while you're on the road and who can say no to that?

In addition to being heavy-duty and reliable, the Jeep Wrangler does not require a backbreaking amount of maintenance. Sure, it needs things the average car does (oil changes, tire rotation, checkups, etc.) but nothing too strenuous. Additionally, the jeep has a relatively simple design which means that a lot of maintenance can take place at home right in your own garage.
Downsides to Owning a Wrangler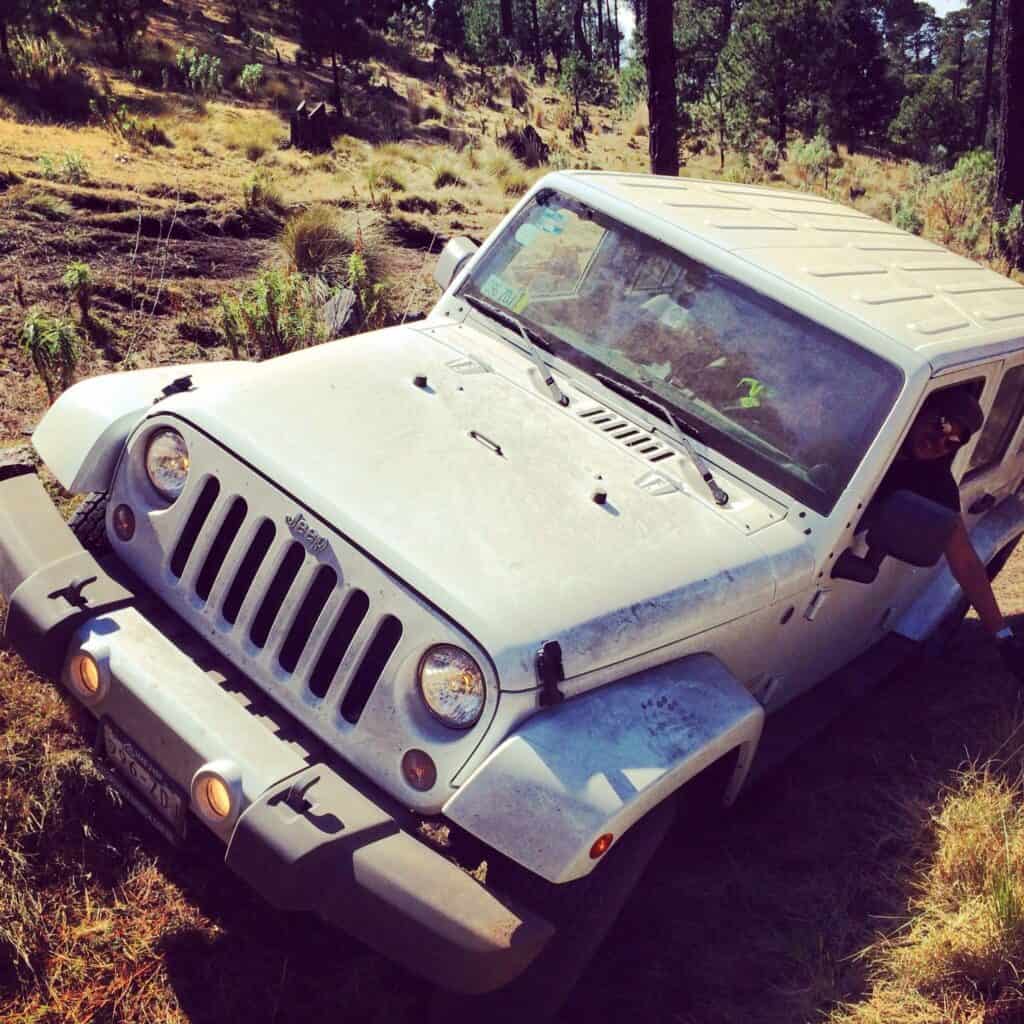 Unfortunately, owning a Jeep Wrangler is not all sunshine and flowers. There are a couple of downsides you should probably be aware of before investing and here they are. While they are not typically gas guzzlers, the Wrangler's varying models have somewhat inconsistent gas mileage. This is something that many people find somewhat frustrating. The shape and weight of the jeep could have some influence on gas mileage. Though most jeeps are not nearly as hefty as Land Rovers, their weight can sometimes result in less-efficient fuel burning. Lots of this weight can be attributed to the Wrangler's many extra utilities such as the Dana 44 front axle and the all-terrain tires.
Ride quality, while nice during an off-road trip, might not be so great during other drives. Jeeps have always had a somewhat rough riding quality and that sometimes bothers people. It can become bothersome when you're driving down the road and you can feel every bump and pothole you go over. Wrangler models have certainly improved over the years, but this is something that might not ever completely go away. To add to the rough-and-tumble aura of the jeep, every noise on the road is going to blast at you from all sides. It does not have great soundproof quality either, and that can definitely be bothersome, perhaps even more so than the ride quality. Part of this, of course, is due in part to the convertible feature of the jeep. Convertibles are just hard to soundproof!
There is also, of course, the matter of size. While kids in car seats might fit just fine, most full-grown adults probably will not. If you have long legs, the Wrangler's backseat might make you feel just a tad claustrophobic, especially if your model is a two-door because those tend to be smaller. This makes it hard to go on multiple-passenger road trips, that is, if you're planning an excursion with your friends anyway. It doesn't help that the base trim package is somewhat sad. Although this is more economically friendly for many buyers (at least if you value utility over comfort) it tends to be a pretty stripped form of transportation. Extra options and utilities will need to be paid extra for.
Thankfully the positives outweigh the negatives, though it can safely be said that Jeep Wranglers are best owned by nature-loving, outdoorsy people, so if you aren't one, you might want to consider going in a different direction. It is fairly difficult to compare jeeps to other vehicles because they are unique enough that they come in a class all their own. Jeeps are not quite as family-friendly as other SUVs might be, so if you have a good number of kids, consider looking into other SUVs that will better accommodate your crew. However, when all is said and done, the Jeep Wrangler is a very dependable model that gets fairly good gas mileage.
Recent Posts