Can You Pull A Trailer With A Nissan Rogue?
The Nissan Rogue is quite an impressive vehicle for its stylish and comfortable interior, elegant and sporty appearance, and, most importantly, its incredible capability. This compact SUV that is laden with plenty of technology and safety features can provide comfortable seating for 5 passengers as you embark on that scenic road trip. But now the big question is, can you pull a trailer with all your gears and take them with you? That is why I did plenty of research to find out, and below is what I came across.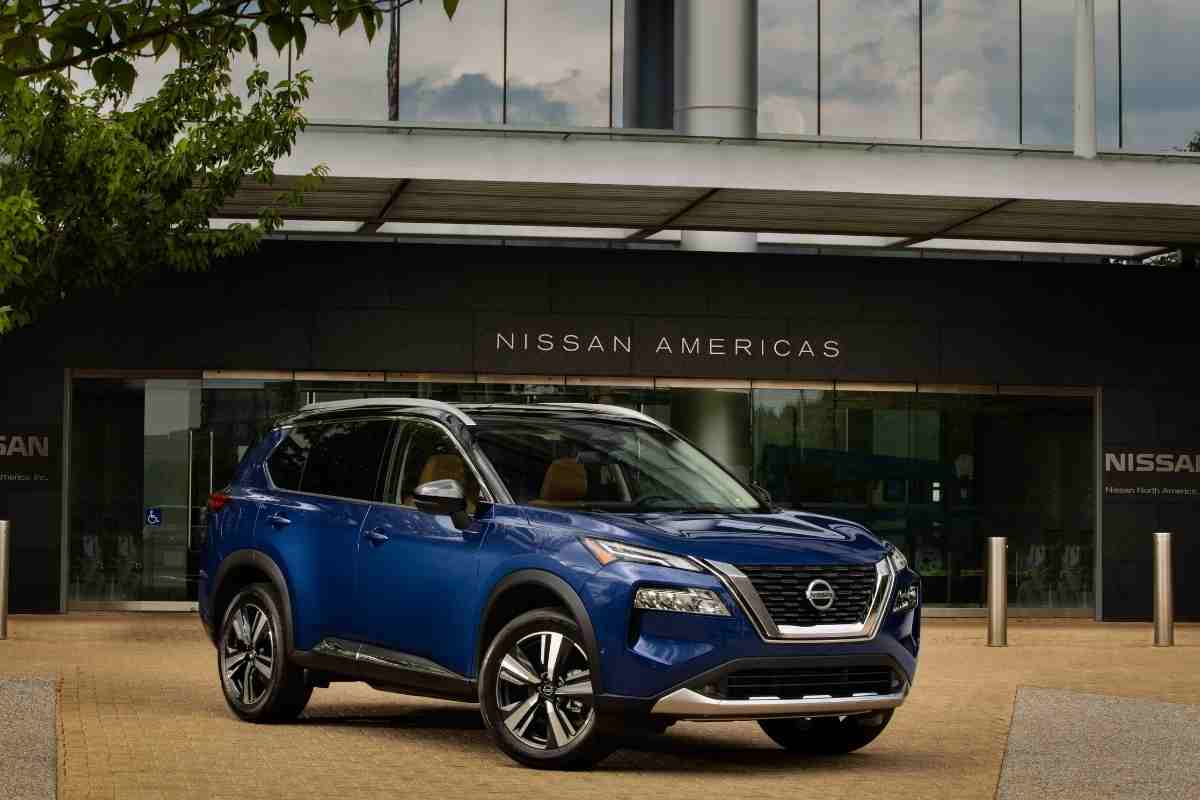 Can you pull a trailer with a Nissan Rogue?
Yes, a properly equipped Nissan Rogue has the power to tow up to 1102 pounds, which is more than enough to tow a trailer filled with light gear, your small boat, ATV, motorcycle, lightweight teardrop trailers, pop-up campers, and stand up trailers.
Towing can also be done worry free over a long distance as the Nissan Rogues capability enables it to do so without breaking a sweat. However, it is essential to note that the Rogue's towing capability depends on the trim level and the configuration chosen.
The towing capacity on all the trims is a standard 1102 pounds, while the unloaded vehicle weight (UVW), which is the weight of a vehicle when it is not loaded with goods, varies across trims. The S, Sv, SV Hybrid, SL, and SL hybrid have a UVW of 3456, 3488, 3666, 3549, and 3683 pounds, respectively.
The Rogue comes with a powerful 2.5L DOHC 4-cylinder engine that is more than capable of towing your trailer. The engine produces 170 horsepower and 175 lb-ft of torque under the hood.
This engine is married with an Xtronic CVT® (Continuously variable transmission) with a sport mode shifter that ensures those smooth gear changes for excellent fuel economy even when you are towing a trailer behind you.
The engine has a fuel economy rating of 26 mpg in the city and an impressive 33 mpg on the highway. The Rogue comes in a standard front-wheel-drive system.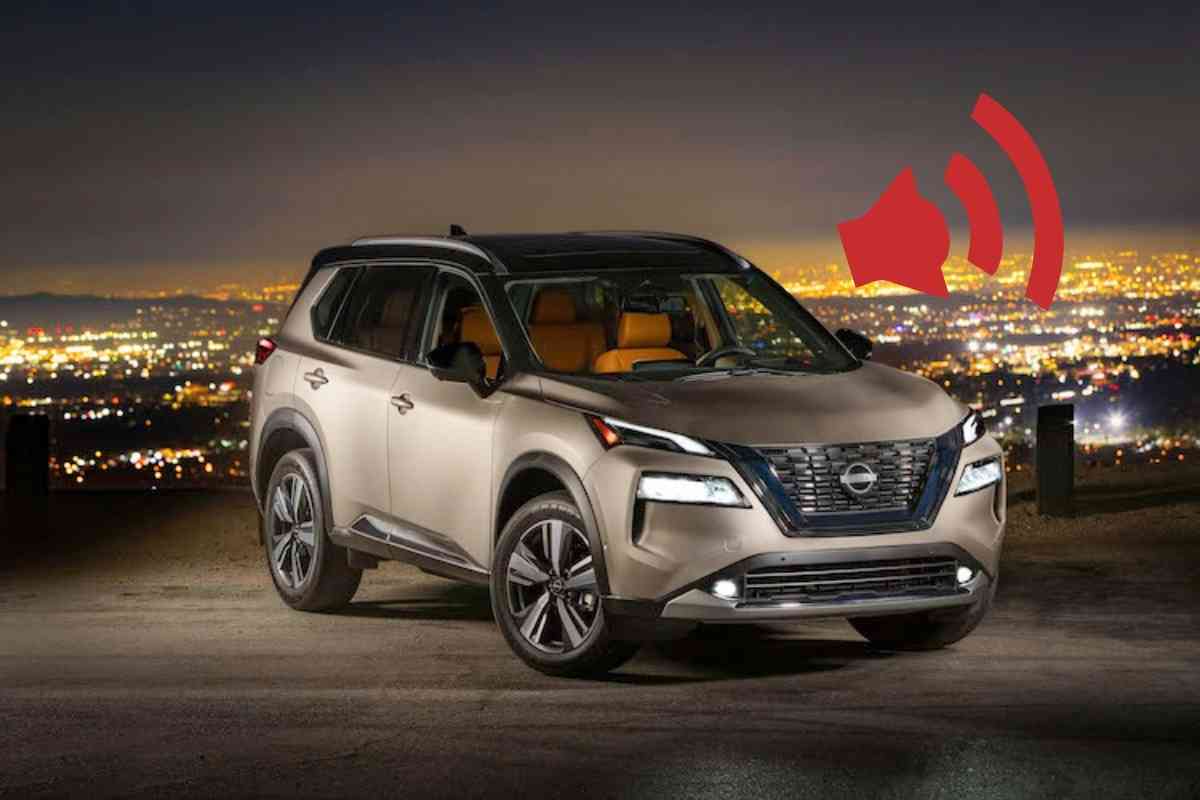 There is also an intelligent all-wheel-drive system that I would advise you in getting for an excellent towing experience. This system enhances your control on the road and also adds plenty of off-road capabilities.
Additionally, you will experience plenty of more traction in most weather conditions with this drive train.
Does the Nissan Rogue come with safety features to aid in Towing?
Yes, the Nissan comes bundles with safety features to aid the driver. Towing might be a wonderful experience but might also be dangerous both for the people in the vehicle and other drivers on the road. That is why Nissan put in place the following features.
However, it is essential to note that the following features are there to aid the driver, and it is his/her responsibility to be in control of the vehicle at all times.
Intelligent Braking Technology
The electronic Brake-force distribution is able to detect the extra weight at the back of the vehicle and adjust the rear brakes to counter this.
In the case of an emergency, the car can sense this and applies maximum braking power on your behalf to help stop the vehicle quicker and at a shorter distance.
Anti-lock Braking System
When you are cruising down the highway with a trailer attached to the back of your car and you suddenly you need to brake suddenly because of an emergency event in front of you, the anti-lock system will pump the brakes faster than the average human.
This will, in turn, prevent wheel lockup, which would have otherwise resulted in a loss of traction and possibly a crash. The anti-lock system allows you to navigate around the obstacle by maintaining control of the wheels
Intelligent Blindspot Warning and Intervention
This standard feature on the Rogue continuously actively keeps an eye on all the vehicle blind spots. This is a beneficial feature because when you are towing a trailer, the amount of blind spots dramatically increases. This system warns you when there is a vehicle in your blind spot so that you can navigate the car out of danger.
The blind spot intervention, an available option, allows you to change lanes with more confidence even with a trailer behind you. It works by applying brakes and guiding you back to your lane when detecting you are trying to change lanes when there is a car in your blind spot.
Intelligent Around View® Monitor
This system takes advantage of four cameras strategically placed around the vehicle to give you a virtual composite 360˚ birds-eye view of your Rogue. Not only is this feature helpful when parking, but also with a hooked up trailer behind the vehicle.
This allows you to have a greater perspective of your surrounding while navigating. The driver can switch between split-screen close-ups of the rear, the front, and curbside views if he/she wishes to at any time.
ProPilot Assist™ with Navi-link
This is an Available System that a 3D high definition version of the highway ensures that you are safe at all times.
This system can detect speed limit signs on the road and adjust the preset speed on your vehicle automatically. The system can even navigate the vehicle down an off-ramp if it sees that it is coming up.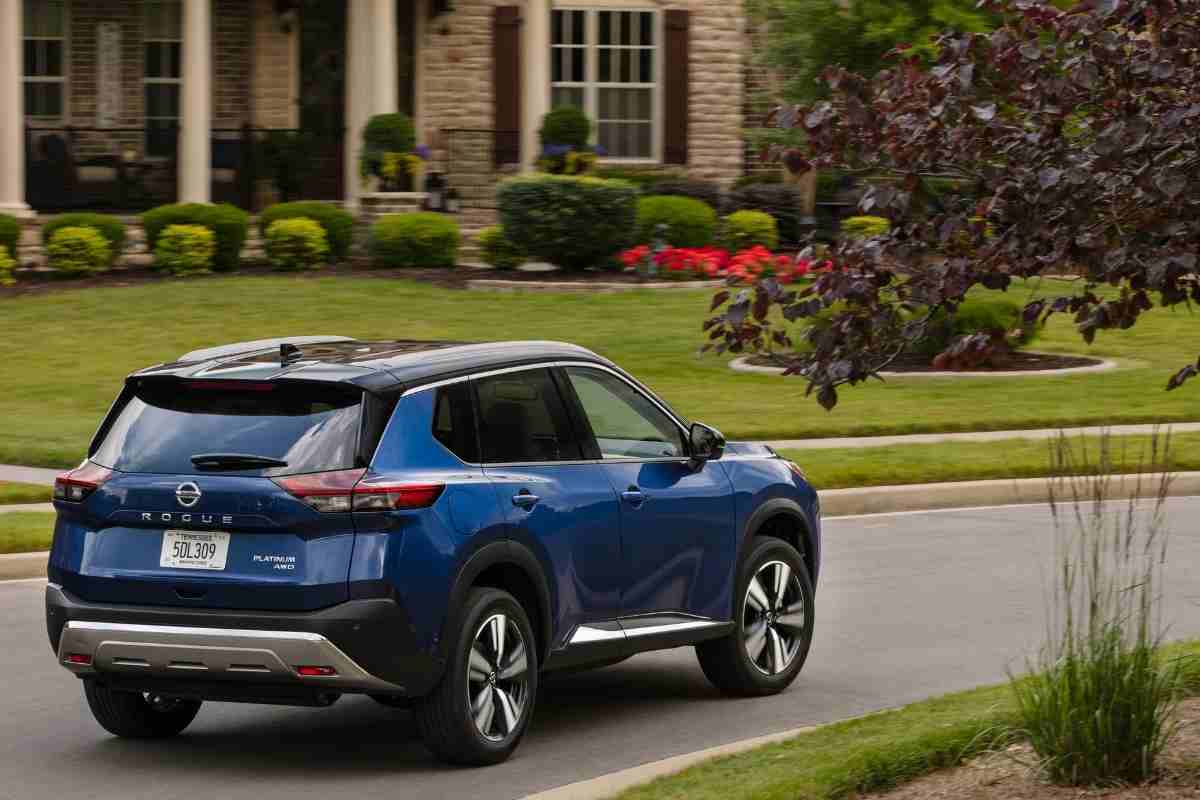 When it is paired with an available Navi-link, the possibilities are endless. It is able to help you keep a safe distance from the vehicles in front while keeping you centered on the road.
It even brings you to a complete stop and automatically gets you moving with no input on the brakes when the traffic clears up. These two systems are beneficial if you are towing a slightly heavy trailer.
What kind of trailers can I hook up to the Nissan Rogue?
Before you even go towing, there are some rules that you should follow in order to do so safely.
You must be careful not to exceed the slightly over 1000 pound weight limit. Doing so can adversely affect the vehicles handling characteristics and increase stopping distances.
To be safe, always load the trailer or camper 20-35% below the maximum towing capacity to create a safety margin when loading. Below are different kinds of trailers that you can hook up to your Rogue.
Teardrop trailers
These are probably the smallest trailers in the market, but don't let that full you. These trailers are aerodynamic and light that makes it a great companion on those adventure trips.
On top of this, they do offer comfortable living spaces. They come in various lengths and designs, and some even come in foldouts that are great when you are cooking outdoors.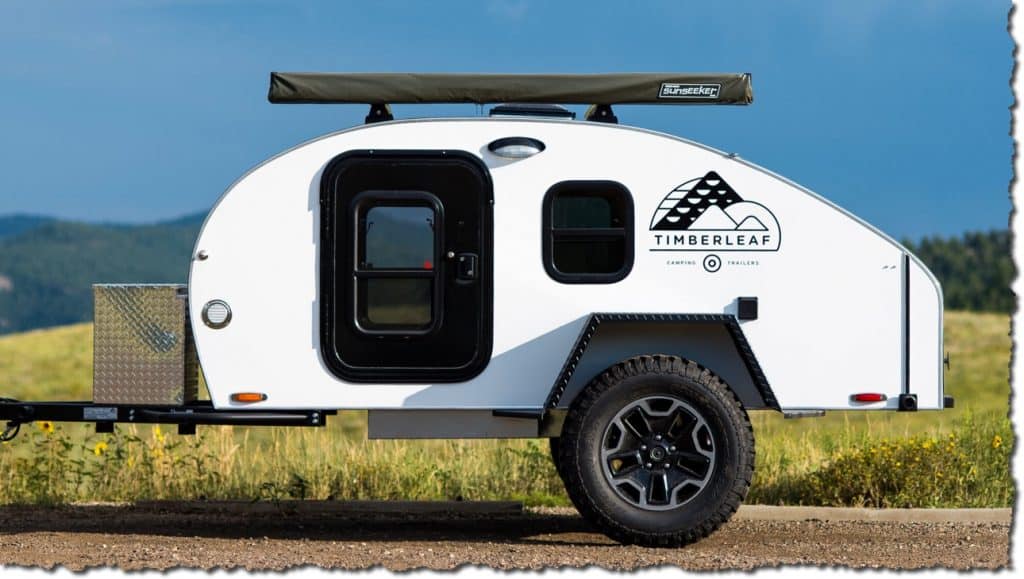 Teardrop trailers are straightforward to fit on any tow, which makes it a great option. Some options of teardrop trailers include Timberleaf Pika, Do-Drop, inTech Flyer Chase, and Droplet.
Stand-Up trailers
These are small travel trailers that an average adult human can stand in. Unlike teardrop trailers, which are comfortable to sleep in but not stand inside, stand-ups kill both birds with one stone. They have tall ceilings that make it comfortable for occupants to stay inside for long hours.
They also incorporate added storage space inside due to the added space in the ceiling and around the walls. When you are looking for a Standup trailer to pair with your Rogue, some great options include; Little Guy Meerkat, Tiny Camper 5×6 Standy, and ProLite Suite.
Pop-Up trailers
They often referred to camping trailers. Most of the time, pop-up trailers come with slide-out sections covered by flexible weather-proof materials such as canvas. They come with small living spaces which can be enlarged once you extend the pop-outs.
They also, most of the time, include a bathroom, dining area, and a small kitchen. The foldout sections usually carry the beds for added space. Currently, only a few pop-up trailers are compatible with the Nissan Rogue, and they include; QuickSilver 6.0 Tent Camper and Sylvansport GO.
Does the Nissan Rogue come with a hitch, and if not, can I install it myself?
A trailer hitch comes as an accessory when you purchase your Rogue. Programming of the liftgate ECU is required for the motion-activated mechanism to work on the liftgate correctly. Nissan has a whole catalog of towing accessories that can be added during your purchase, depending on your preference.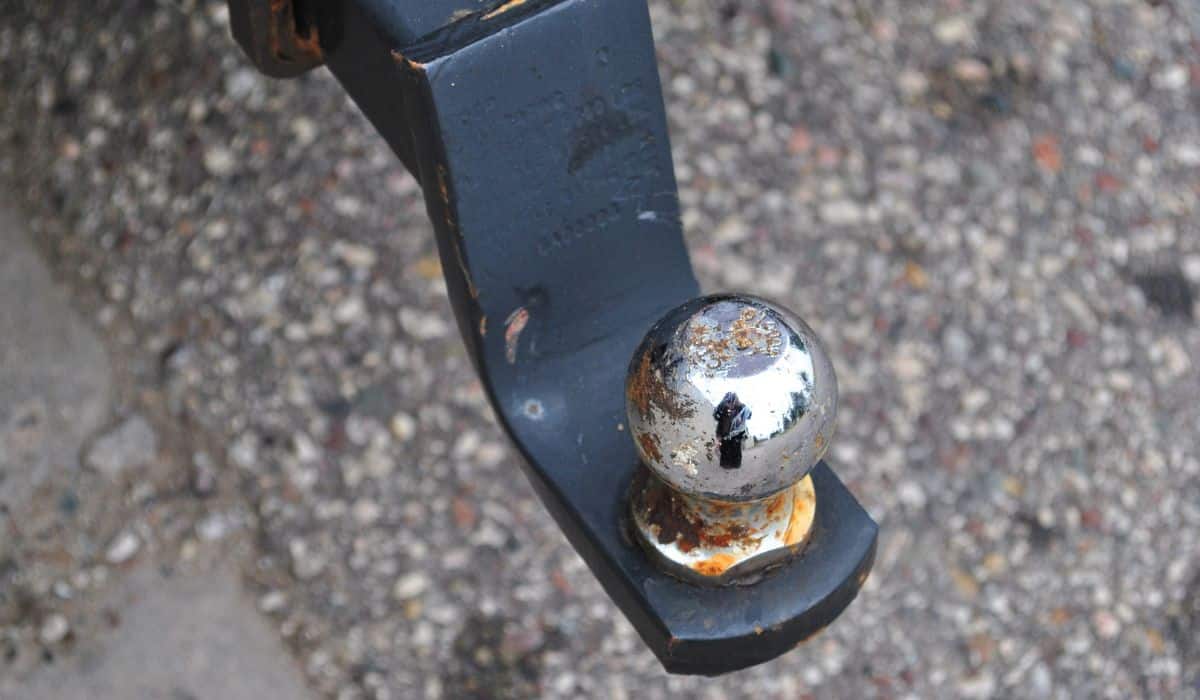 If you choose not to add the hook as an option during purchase and want it later, don't worry, as you could get it installed in two ways. If you choose to install the kit at a Nissan dealership, you will first have to buy the tow kit, and installation will be done in under an hour.
If you choose to do it yourself, all you need is the right tools and some mechanical knowledge to get the work done. This is a bolt-on part and hence doesn't require welding, making the process a lot easier. The Nissan Rogue has a high ground clearance meaning minimal or no use of a jack is needed.
Conclusion
The Nissan Rogue might not have the power to tow all the mighty things in the world, but there are plenty of things it can carry and do it safely. On top of that, it provides a beautiful and effortless experience when towing.
Most importantly, make sure you abide by the weight ratings to protect yourself and other road users.
Reference
https://www.nissanusa.com/vehicles/crossovers-suvs/rogue.html