Can You Fit a Twin Mattress In a Nissan Rogue?
The Nissan Rogue is a popular SUV choice among those who need a smaller SUV. It maintains its level of popularity due to the fact that it has comfortable seats and offers a very smooth ride. It has a ton of safety features which make it a popular choice for parents, and the cabin and cargo area both offer a lot of space even though the Rogue is a smaller vehicle.
One thing that families will often need to do is haul a mattress along for a trip. Whether they are moving a family member or a friend or simply looking to catch a snooze in the back of the vehicle on a super long trip, many people will try to fit a twin mattress in the Nissan Rogue. Today, we're checking to see if that's possible, along with some other information about the Rogue.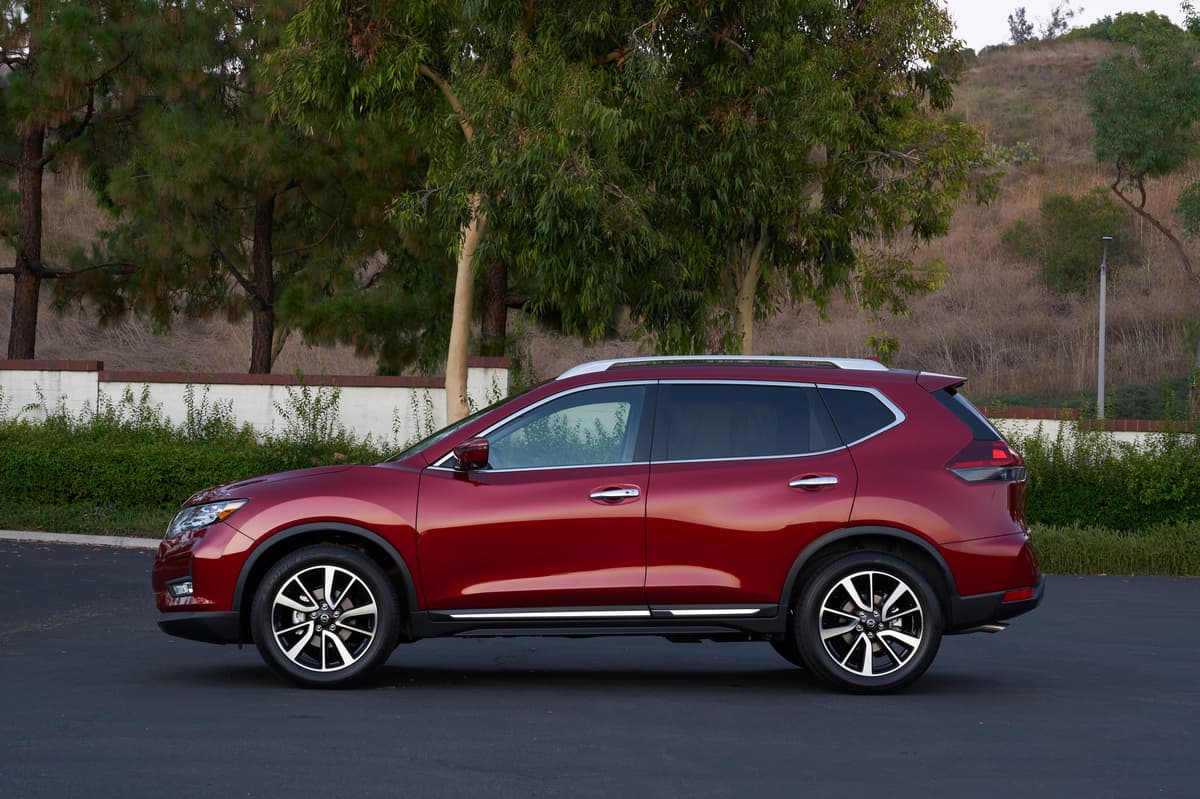 Don't struggle with transporting your queen mattress anymore! Learn which SUVs can handle the task in our latest article, Can A Queen Mattress Fit In An SUV?
Can You Fit a Twin Mattress In a Nissan Rogue?
Generally speaking, you should be able to haul a twin mattress with a Nissan Rogue although it may be a tight fit. A twin mattress measures 38 by 75 inches long, will fit in a Nissan Rogue. One alternate option would be to carry the mattress on the roof, although you will need to make sure it is secured properly.
If you are looking to carry it in the vehicle, you should be fine but it will take up a lot of space. Trying to get a mattress in the Rogue to sleep on may be a bit difficult.
The Rogue offers a nice 39.3 cubic feet of cargo area which is a large space for this size SUV.
Now that you know more about the size of a Nissan Rogue and what it can carry, keep reading on for these great details about the vehicle:
Driving the Nissan Rogue
The Nissan Rogue is not the quickest or the most powerful SUV to drive. The engine can feel a bit spotty when you are trying to accelerate, pass a car, or even merge into traffic on the highway. The transmission doesn't help things out by any means.
With the Rogue, you are able to drive in Normal mode, Sport mode, or Eco mode, but none of the 3 really feel like they get the combination ride for the power behind the SUV.
Your driving style may determine whether this is a big problem for you or not. If you tend to be a more assertive driver who wants to get where you're going and get there fast, the Rogue may not be a great fit for you.
On the other side of things, the brakes seem to work adequately and will allow for smooth stops when you need the car to come to a rest.
The Rogue also passes handling tests and is able to navigate the roads up to par with the rest of its class. The steering can sometimes lack a bit of feeling which is fairly common for SUV's.
What the Rogue lacks in power, it definitely delivers when it comes to comfort. Even if you are driving on a rough road, you are going to find that the Rogue has a lot of composure and doesn't let too much noise into the cabin.
While the engine may not be powerful, that's a trade-off that allows for engine noise to be quite low. All in all, there are no loud noises breaking through your driving experience which is very nice if you tend to be driving long distances.
The Nissan Rogue also offers passengers a lot of comfort when you look at seat quality as well. The front seats are just fantastic if you need to take a long trip when it comes to comfort. While the rear seats will never hold up to the front, these ones in the Rogue aren't bad either.
If a quiet and comfortable ride is the number one thing that you are looking for in an SUV, you would have to put the Rogue at the top of your list.
Inside the Nissan Rouge
The Rogue has a lot of space for a smaller SUV, so much so that four tall passengers will still be comfortable in the interior. The rear seats allow for easy access so if you do have adults riding in the back, they should be able to enter and exit fairly easily.
One space that can lack comfort at times is the driver's seat. It's not due to the seat quality which is quite high, but it has to do with finding an appropriate position to keep your seat in.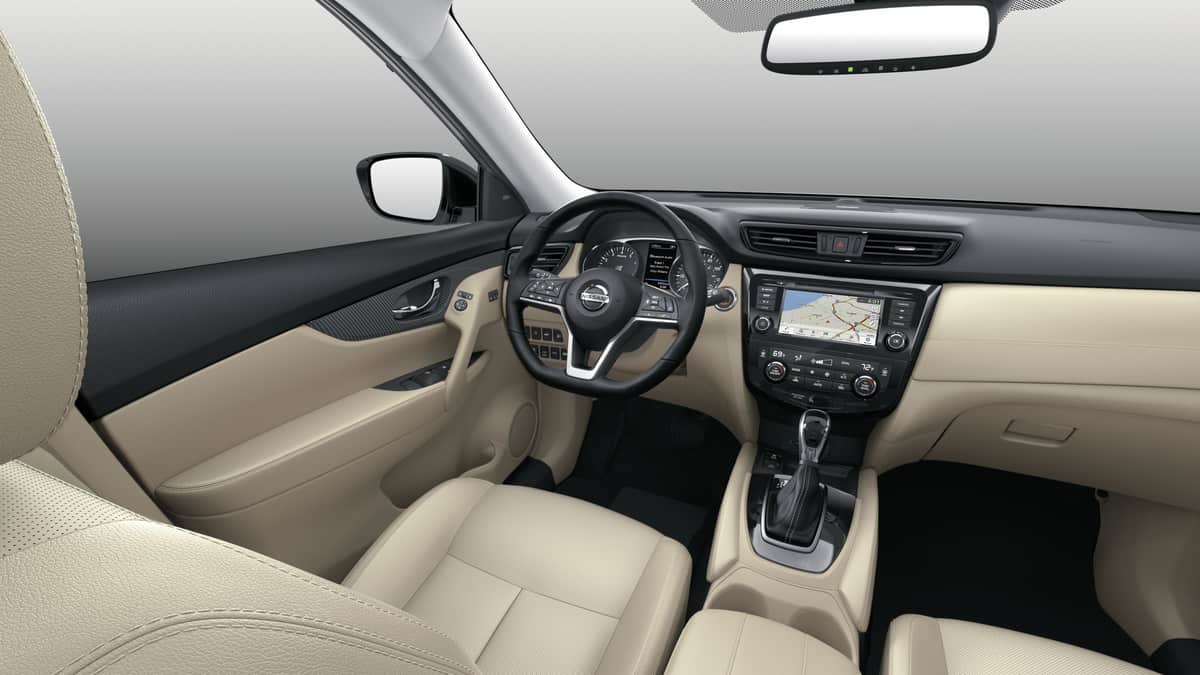 The adjustments do not have as many options as some other SUV's offer so you may not be quite as comfortable here. There are also times when the driver will struggle with visibility, especially when trying to look towards the back of the vehicle.
However, when thinking about the inside of the Rogue, you also get Nissan's ProPilot Assist system. This technology gives you a ton of useful driving aids.
The adaptive cruise control in particular is one of the most helpful aids as it helps you adjust to traffic conditions quite easily. It's really impressive how much easier that feature can make a long drive. You may struggle with the lane departure warning system, but it can be turned off if you don't need it.
The Bose audio system does a nice job of providing quality audio and puts out a nice bass component. Voice controls are hard to use and if you have any sight problems you may find it hard to use the nav system. Overall, the tech in the Rogue is fairly average for the industry.
Other Information About the Nissan Rogue
As mentioned, the Rogue has a nice availability when it comes to cargo area. It's got 39+ cubic feet in the cargo area which outpaces most SUV's that are this size.
On top of that, it has some other features that make it quite versatile when trying to bring a lot of equipment on as well.
It should be said that the cabin doesn't feature much room for smaller items, so you need to make the most of the large cargo size you have. If you are planning on putting a mattress in the Rogue, you may find that you run out of space fairly quickly.
It's easy to put a child seat into the Rogue, as long as you can push back the surrounding upholstery.
When it comes to fuel mileage, the Rogue has a pretty nice rating of 27 miles per gallon overall. That's a number that should hold up quite well to other vehicles this size.
If you are interested in buying a Nissan Rogue, you should definitely try to negotiate with the dealer on price. The Rogue is priced up to be at a level with some of its competitors, even though it would fit better into the marketplace with a slightly cheaper price tag.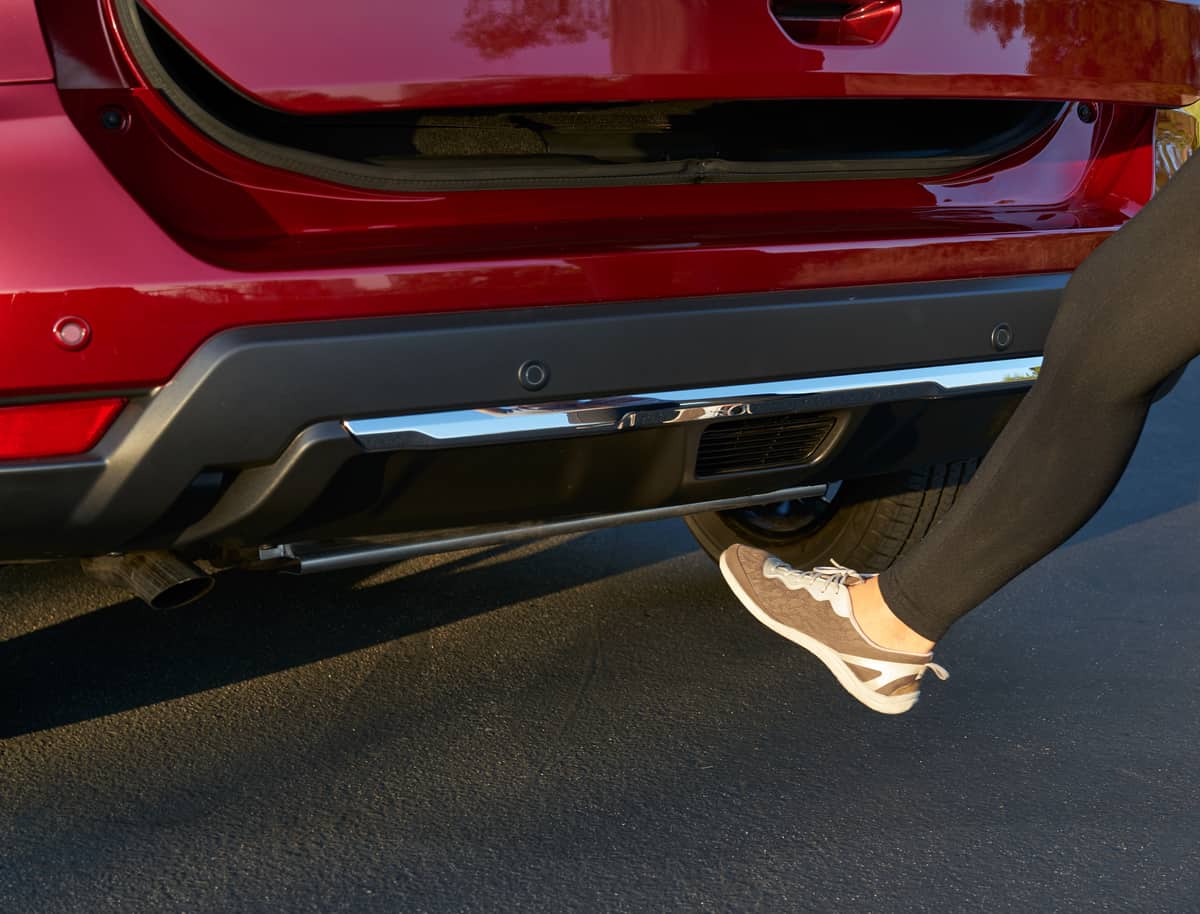 If your main priority is comfort and safety, then the Rogue is going to score more points than if you are looking for power and some luxury features.
Recommended Articles
Get ready for your next camping adventure with our latest articles on Honda Pilot: Can A Twin Mattress Fit Inside? and Can You Fit a Twin Mattress In a Toyota Highlander? Learn which SUVs can accommodate a twin mattress and plan your trip with ease.
Conclusion
The Rogue is definitely able to handle a twin mattress, although it may be a tight fit.
If you are thinking about buying a Rogue with the idea of utilizing the excellent cargo space found inside relative to the smaller size of the vehicle (at least when it comes to SUV's) then your head is probably in the right place.
If you do plan on getting a Rogue, be aware of what that means about the power of your engine. You'll definitely have a safe and comfortable ride, but this is not the SUV to get if you're looking for pure power.