Which Used Jeep Wrangler Is the Cheapest?
This post may contain affiliate links. As an Amazon affiliate, I earn from qualifying purchases.
Jeep Wranglers are compact, four-wheel drive SUVs that hold many hearts around the country thanks to their versatility. The rugged look hasn't changed much since its origin in 1986. They still lead the industry in terms of rugged capability with four-wheel drive, a removable top, and a short wheelbase. If you're in the market for a Jeep Wrangler but can't afford the new vehicle sticker price, you might wonder which used Jeep Wrangler is the cheapest. Jeep Wranglers are somewhat expensive even when they're used, but they're durable, so the resale value doesn't suffer as much as other vehicles. They're a highly rated vehicle with long life, resulting in high demand. Even with a higher resale price than other vehicles, you can also find some fantastic deals on used Wranglers. But what about a used version? How much do those cost?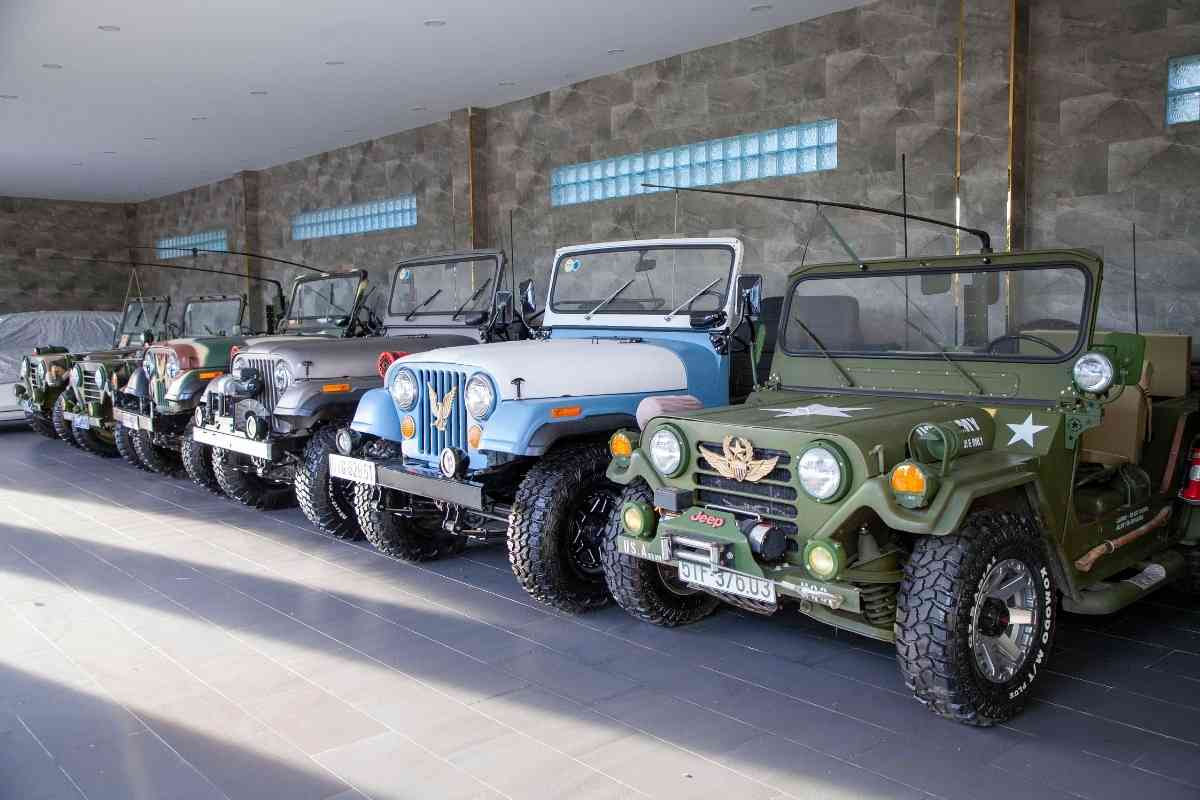 Table of Contents
What's the cheapest Jeep Wrangler?
The Jeep Wrangler Sport, SE, and Sahara are generally the cheapest used models. And since Jeeps retain their value well, these 'cheaper' models aren't cheap. You'll find models dating back to 1992 listed for above $5,000. These well-built vehicles last long, so they're worth the purchase price.
When looking at various years of the Jeep Wrangler, the 2017 model seems to be the cheapest for sale.
The Jeep Wrangler is a beloved vehicle with a long life. But how inexpensive are they? Consumer Reports shows a purchase price of $30,945 to $80,595 for a new 2023 Jeep Wrangler. The gap in price is so wide because of the range of optional features.
An Overview of the Jeep Wrangler Sport
The Jeep Wrangler Sport is the basic trim style, so it's no surprise it ranks high on the list when looking for the cheapest models. The Sport is one of the more well-known looks and also one of the most common.
Sport models offer a basic version of the beloved Jeep Wrangler, with manual windows and locks and no air conditioning. Sport models are available in either two-door or four-door styles.
The 2013 Jeep Wranger Sport can be found for under $22,000 on CarMax, although that's with 127,000 miles on it. If you're looking for something with fewer miles, you're looking at at least $24,000 to $26,000 for just under 100,000 miles.
You can find lower prices on TrueCar, though. These vehicles are readily available for as low as $6,975 (listed as an excellent price) for a 2001 and $8,499 (also listed as an excellent price) for a 2003 model.
All About the Jeep Wrangler SE
The Jeep Wrangler SE is the entry-level model, offering the most basic of their available engines and features. It boasts a 2.4-liter four-cylinder engine, while the other trim levels have a six-cylinder engine. Their features all-around are just more basic than other models, including their speakers, interior comfort level, and smaller tires.
TrueCar shows Jeep Wrangler SEs available for as low as $4,995 for a 2006 model. Many are available near this price point, making the SE an excellent choice for those looking for a low-cost Jeep Wrangler.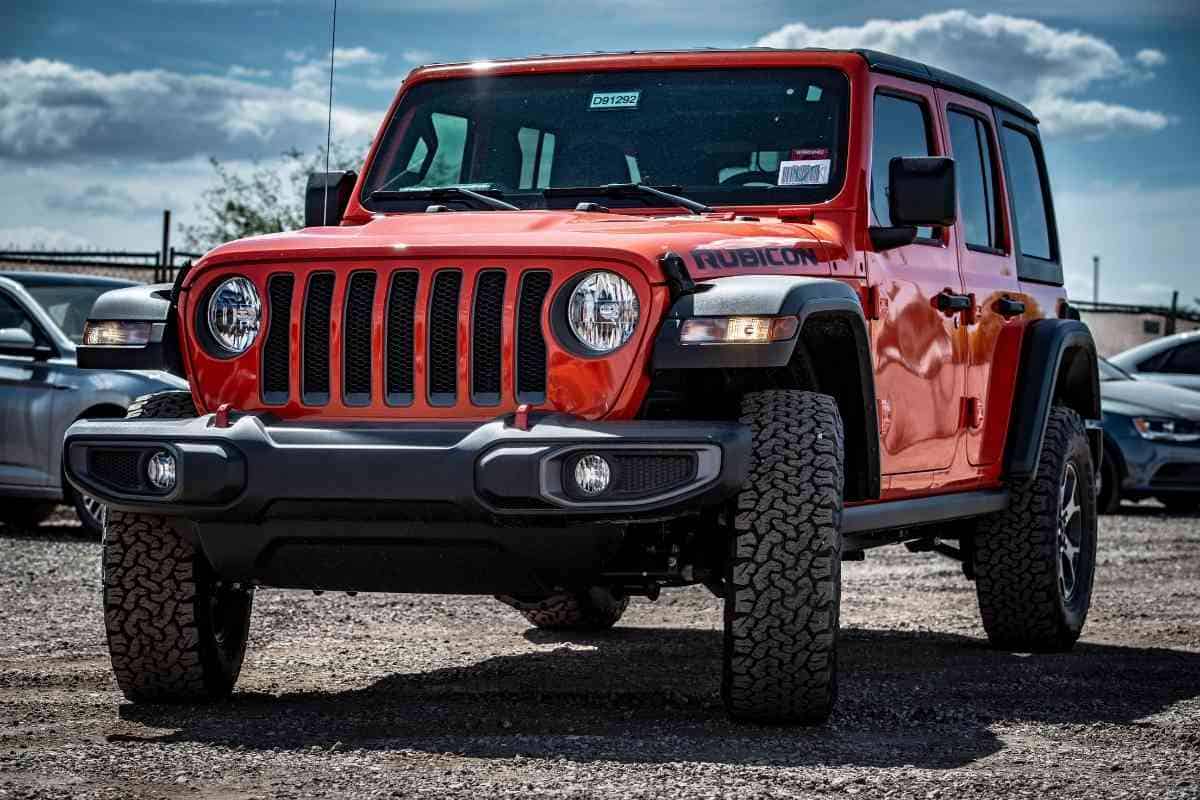 Jeep Wrangler Sahara in a Nutshell
The Sahara is a step up from the Sport in trim styles. It's more comfortable, plus it offers power windows, automatic locks, and air conditioning, which are not featured in the Sport model. Sahara models are only available with four doors.
You can find the 2012 Jeep Wrangler Sahara for just under $23,000 on CarMax, and that's for a vehicle with just under 100,000 miles. If you're looking for something with less mileage, you'll be looking at a price tag closer to $25,000.
TrueCar features many reasonable prices for used Sahara models as well. You can find a 2002 model listed for $7,000.
The 2017 Jeep Wrangler
When looking at used Jeep Wranglers, the 2017 model—called the JK—tends to carry a lower list price than other years. This is likely due to the many improvements made to the JL (the 2018 model), including easy door removal, convertible top, and simple fold-down windshield.
Since that new model came out in 2018, the last year of the JK has been less sought-after, making 2017 less expensive than other years.
Location, Location, Location
Does location matter a lot when looking for a used Jeep Wrangler?
Yes, it does. Jeeps hold their resale value remarkably well, so prices are higher than other used vehicles. They only depreciate about $1,000 to $2,000 per year. This varies according to the Jeep's condition, of course.
When looking for a cheaper used Jeep, consider vehicles from warmer, non-coastal climates. The harsh winters from the north are brutal on a vehicle, causing rust and other wear and tear. Coastal areas have similar issues thanks to salt from the bodies of water in the area.
That said, if you're explicitly seeking the lowest price possible, regardless of rust or wear and tear, you might benefit from looking in these areas instead of avoiding them. You might have to settle for some physical disrepair, but you'll likely get a great price.
Frequently Asked Questions (FAQ)
Here are some of the most common questions when purchasing a used Jeep Wrangler (and searching for the cheapest model).
As mentioned above, rust can be an issue with these vehicles because of their off-road capability and their use. If the vehicle has been used in cold weather or coastal areas, salt exposure can cause rust.
Why are used Jeep Wranglers so expensive?
Jeeps depreciate quite a bit less than the average vehicle. Their depreciation is the lowest of any other vehicle in some studies, coming in at 30.9% over five years compared to the national average of 49.1%.
Are used Jeep Wranglers reliable vehicles?
Jeep Wranglers are incredibly reliable vehicles. They can maintain a high level of function through 200,000 miles or more without any significant issues. Plus, this is without much maintenance.
When purchasing a used Jeep Wrangler, which model is the best?
Models from the 90s are great options for a bottom-level price tag. More specifically, from the years 1992-2006. These models are still reliable, rugged vehicles with a long lifespan, but you can save a lot of money instead of going for something more recent.
Yes, there are some models to avoid. 2008, 2012, and 2014 model years have had a high volume of issues at low mileage ages compared to other years. These years will best be avoided if you're looking for reliability and durability.
Is buying a used Jeep Wrangler worth it?
Yes, buying a used Jeep Wrangler is worth it. Since their resale value is so high and their depreciation is so low, you won't lose much value as you own it. It's a worthwhile investment versus purchasing new.