With so many trucks on the market, it's hard to know which is best for you. Three major American companies dominate the large truck market, and this is good for potential buyers. The competition has given us rugged, powerful trucks that can tow impressive loads. So, let's dive into the best three-quarter-ton trucks for towing.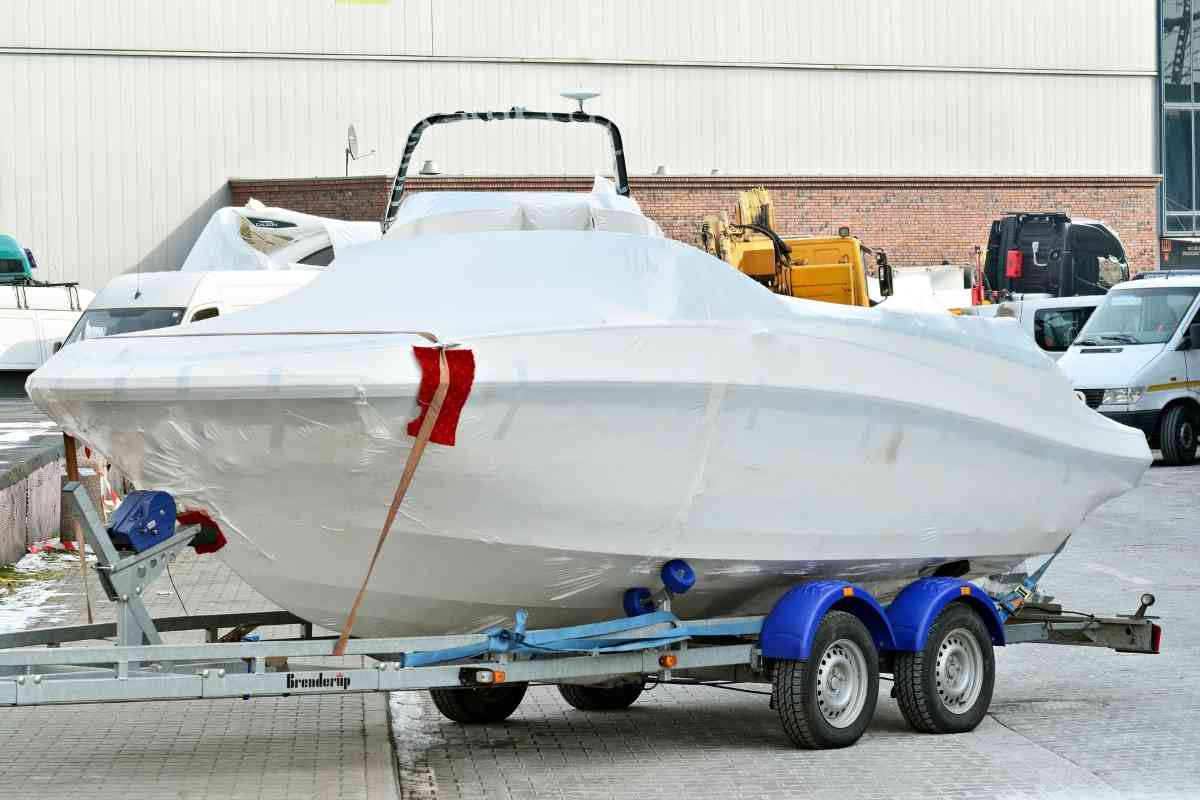 Table of Contents
What Are The Best Three-Quarter-Ton Trucks for Towing?
The best 3/4 ton trucks for towing are the Ford Super Duty F-250, Ram 2500, Chevrolet Silverado 2500, and GMC Sierra 2500. Each of these can haul more than 1,500 pounds of payload, and each has excellent towing abilities. We'll go through each of them in detail in this article. 
These pickup trucks fall into a classification that revolves around their payload capabilities. But, the term might be confusing, especially with their vehicle names. So, before we detail each model, let's explain what it means. In automotive terms, a ton stands for 2,000 pounds.
Half-a-ton pickups are rated to haul 1,000 pounds. Three-quarter-ton pickup trucks have a payload of 1,500 pounds, and one-ton trucks can carry 2,000 pounds. 
But, if you read the manufacturer's guidelines, you might see that a half-ton truck can carry more. This is because vehicle classifications are one-size-fits-all. But, each manufacturer creates specific capabilities for their vehicles. So, the best way to know how much your truck can carry is by reading the owner's manual.
Some packages can improve a truck's carrying and towing performance. They're known as heavy-duty or towing packages. We've covered how they can improve a vehicle's performance in this article.
So, to summarize, a vehicle's carrying capacity is based on how much of a ton it can carry. These are just general classifications to separate the segments.
You should read the manufacturer's specifications for each model to know their full capacities.
Now, to the fun part. Let's talk about the best 3/4 ton trucks for towing campers, boats, and trailers. They are ranked in order of maximum hauling capabilitie and overall tow ratings. 
Ford F-250 Super Duty
The Ford F-250 Super Duty takes the three-quarter-ton market by storm. With three powerplant options, it can tow up to 20,000 pounds of conventional towing. But it doesn't stop there, as it can tow 22,800 pounds with fifth-wheel towing, making the Ford F-250 Super Duty the best 3/4 ton truck for towing a 5th wheel.
The Ford F-250 Super Duty comes with two gasoline engine options. The 6.2L Flex Fuel V8 puts out 385 hp and 430 lb-ft of torque. With this engine, the max conventional towing capacity is 15,000 pounds, and the fifth-wheel towing is 15,800 pounds, making the Ford-250 Super Duty the best 3/4 ton gas truck for towing. It's also one of the most reliable 3/4 ton trucks out there.
The optional 7.3L V8 puts out 430 hp and 475 lb-ft of torque for a similar conventional towing of 15000 pounds. But, the fifth-wheel towing increases to 19,500 pounds.
The 6.7L Power Stroke Turbo Diesel V8 puts out 475 hp and an impressive 1,050 lb-ft of torque. With the 2WD configuration, this translates to 20,000 pounds of conventional towing. When it comes to fifth-wheel towing, it has a class-leading 22,800 pounds.
Ram 2500
The Ram 2500 truck line has made a reputation for being heavy-duty trucks. The Ram 2500 can tow up to 19,860 pounds and carry up to 4,380 pounds. 
If you want the best 2500 truck for towing, you should opt for the 6.7L I6 Cummins Turbo Diesel engine on a 4×2 drivetrain and an 8′ long bed. This powerplant puts out 420 hp and an astounding 1,075 lb-feet of torque. The Ram 2500 can also tow 19860 pounds in fifth-wheel towing. 
For those drivers looking for the most payload, the Ram 2500 can carry up to 4,380 pounds. The ideal powerplant for this number is the V8 gasoline engine. The 6.4L V8 gasoline engine puts out 410 hp and 429 lb-ft of torque.
Chevrolet Silverado 2500
The Chevrolet Silverado 2500 isn't far behind. This truck also comes with both diesel and gasoline options and can tow quite heavy loads.  
The turbocharged 6.6L V8 diesel engine puts out 445 horsepower and 910 lb-ft of torque. It can tow up to an impressive 18,500 pounds, using gooseneck or fifth-wheel towing. With this engine, the Chevy Silverado 2500 will pull a maximum load of 14,500 pounds in conventional towing. 
If you are looking for the maximum payload capacity the Silverado 2500 can bring, you have to choose the 6.6L V8 gasoline engine. It puts out 410 horsepower and 464 lb-ft of torque. With this configuration, you can reach up to 3,760 pounds of payload.
GMC Sierra 2500
The GM GMC Sierra 2500 is mechanically identical to the Silverado 2500. In fact, they have the same powerplant, so the trucks have similar performance figures. 
The 6.6L V8 gasoline engine puts out 401 horsepower and 464 lb-ft of torque. But the GMC Sierra 2500 outperforms its sibling in the payload capacity, carrying up to 3,798 pounds.
The turbocharged 6.6L V8 diesel engine puts out 445 horsepower and 910 lb-ft of torque. The GMC Sierra 2500 conventionally tows a maximum of 14,500 pounds. When using a gooseneck or fifth wheel, this number climbs up to 18,500 pounds. 
Nissan Titan XD
That's right, Nissan. Let's get one thing clear. Technically, the Nissan Titan XD isn't a three-quarter-ton truck. But it's too powerful to fall into the half-ton category.
The Titan XD comes with Nissan's tried and true 5.6L V8. This powerplant puts out a respectable 400 hp and 413 lb-ft.
These numbers translate to a maximum towing capacity of 9,400 pounds with a maximum payload capacity of 1,696 pounds. Due to low demand, Nissan stopped offering a diesel engine in 2020.
Interestingly, Toyota doesn't offer a three-quarter-ton truck. Their biggest pickup, the Tundra, falls into the half-ton category.
Side-By-Side Comparison
All of these trucks deliver impressive performance. The choice boils down to preference, durability, price, and other factors such as consumer perception and satisfaction. The following table summarizes all our findings for you: 
3/4 Ton Truck Comparison Chart
Make
Model
Maximum possible conventional towing capacity
Maximum possible fifth wheel/gooseneck towing
Maximum Possible payload capacity
Ford
F-250
Super Duty
20,000
22,500
4,260
Ram
2500
19,860
19,860
4,380
Chevrolet
Silverado 2500
14,500
18,500
3,760
GMC
Sierra 2500
14,500
18,500
3,798
Nissan
Titan XD
9,400
N/A
1,696
With these figures, there's not much these trucks can't pull. But towing heavy loads also requires tools and documentation. Be sure to check out our article on the license requirements for the total weight you will be pulling.
The Best Combination
Buyers must choose towing packages and specific configurations to achieve these performance numbers. In most cases, the RWD version has a higher pulling capacity.
Because the engine sends power to only two wheels instead of four, RWD trucks can put down more torque and grip while dealing with less friction. Also, you might notice that diesel engines can pull more.
Due to their design, diesel engines can produce more torque. But also, these powerplants will put out all of their torque at lower RPMs. Diesel trucks have all the available torque much faster than gasoline engines, which is ideal for towing.
But keep in mind that diesel engines are ideal for long distances. They take longer to warm up. So, stop-and-go driving is very detrimental to the internal components. If you plan to tow cargo in short hauls, then gasoline might be better.
Finally, diesel engines can be more expensive to maintain. Oil, filters, and additives cost more, and services are more frequent. If you're a long-hauler, you might want to consider these increments into your numbers.
This article aimed to give you the best three-quarter-ton trucks for towing campers, trailers, and boats. Four brands offer the best trucks in this class: Ford, Ram, Chevrolet, and GMC.
The Nissan Titan XD is a powerful pickup truck. It exceeds the capacities required to be considered a half-ton, but it far underperforms the rest.
Except for the Nissan, all of these come with both gasoline and diesel engine options. The least powerful engine produces a hefty 385 hp, but all of them exceed the 400 lb-ft of torque mark. 
If you're looking to conventionally tow more than 19,000 pounds, you have two options: the Ford F-250 Super Duty and the Ram 2500. Thanks to their diesel engines and RWD configuration, these two vehicles are clear winners. 
The field levels out slightly when it comes to gooseneck or fifth-wheel towing. Except for the Titan XD, all of these can tow more than 18,500 pounds with the necessary gear. The F-250 Super Duty once again takes first place, with an impressive 22,500 pounds of towing. 
Keep in mind that GMC and Chevrolet both belong to the same company. They're technically identical vehicles, but GMC opts for more luxurious interiors. While they have the same towing performance, the Sierra inches ahead on the payload capacity.
All of these trucks are of a different breed. There are no other competitors that can get to these numbers in the three-quarter-ton segment. So, choosing one boils down to which one you like the most. Hopefully, with this article, you can make up your mind.