Does GMC Sierra Have Air Suspension?
This post may contain affiliate links. As an Amazon affiliate, I earn from qualifying purchases.
When most people think of the all-new 2020 GMC Sierra the last thing they are probably wondering is, "does the GMC Sierra have air suspension?" However, that is actually a great question and an important one.
For all the truck drivers and lovers out there, one of their top concerns is how powerful a truck engine is. However, air ride suspension is also quite important because it will provide a better fuel economy. Although the installation of air suspension does cost more to install, the majority of drivers believe it is worth the cost. So if you were wondering if the all-new 2020 GMC Sierra has air suspension, then you are not alone.
Let's find out!
What is Air Suspension and Why is it Important?
In the most general sense, the suspension is what makes your car rides as smoothly as it does. Have you ever watched a movie or seen a television show where the person driving is constantly being bumped around in their car? Yeah, that means the car has poor suspension. Usually, suspensions are made of plastic or metal parts. They look like coil springs or leaf springs.
However, for air-suspended vehicles, those coil springs or leaf springs are then replaced with pressurized flexible rubber bellows called "air springs." These air springs are then placed at each corner and they are monitored by the vehicle for the internal air pressure as well as ride height.
Then, with the help of an onboard compressor, air reservoir, and air dryer, the air pressure and ride height will be adjusted to provide the "optimal" ride quality and ground clearance. Also as a side note, the air pressure in your vehicle ends up determining the equivalent spring rate.
Here is a fun, history tidbit about air suspension: it has been around for as long as cars have been around! It was actually used in the U.S. Military in World War II on heavy trucks in order to maintain ride height independence as well as vehicle load.
Pros and Cons of Air Suspension
Even though drivers all across the board can agree that driving without suspension would simply not be ideal, there are still some arguments on if air suspensions are really that great. Some people love air suspensions while others prefer more traditional plastic and metal pieces.
Regardless, there are pros and cons to air suspicions.
Pros to Air Suspension
Having your vehicle be lower to the ground helps with fuel economy
Improves off-road capabilities
Cons to Air Suspension
Expensive to buy
Replacement is also expensive
There are more pros and cons to air suspensions but those seem to be top reasons. Which side are you on?
Does the All-New GMC Sierra Have Air Suspension?
The quick and short answer to that is yes. Yes, the all-new GMC Sierra does have air suspension. If you would like to take a look at what kind of kits are available for the GMC Sierra, please check it out here. American Trucks online not provide you with the best air suspension kits for the all-new 2020 GMC Sierra, but they have air suspension kits for past and/or previous models as well.
As long as you know the year of your GMC Sierra, then you will easily find the best air suspension kits for your car.
If you do not want to install it yourself or if aftermarket products are not for you, then check with your local GMC dealer (or dealers) and see if they can order the air suspension kit for you. Please keep in mind that the costs will be higher as well as the cost for maintenance but you will have the insurance of the dealership.
If you choose to buy an aftermarket air suspension kit or if you choose to buy the air suspension kit from the dealership but choose to install it yourself, please keep in mind that there will be no insurance claim for that.
If this is your first time installing an air suspension kit, then we highly recommend you read various articles and watch tutorials before you get started. There is plenty of free material that can be found online, as well as personal blogs and websites from GMC fans such as yourself.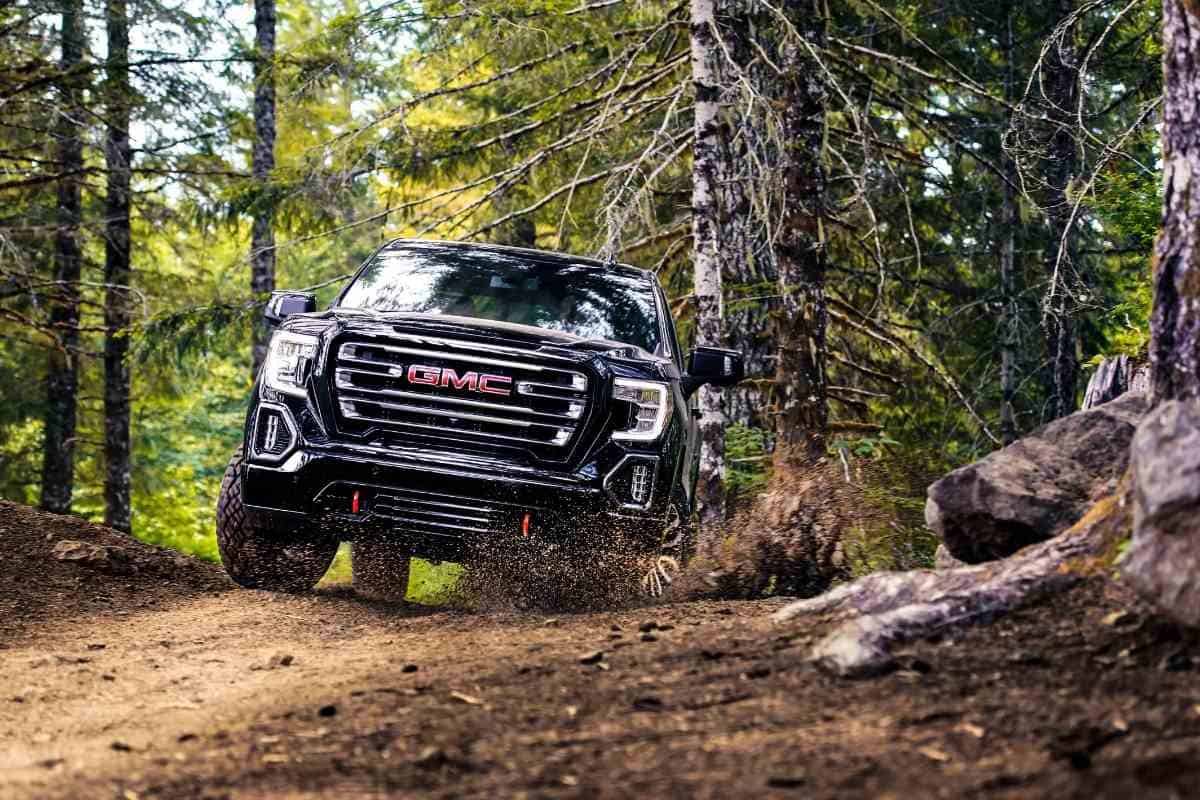 Want to Know More about the 2020 GMC Sierra?
We understand that one singular feature (or maybe a handful of them) will not convince you to buy a car. That is understandable since cars, like homes, are an investment. Before you shell out your hard-earned money, you want to make sure that the car you are planning to invest in will live up your standard.
GMC understands this and they have made some great upgrades to their all-new 2020 GMC Sierra. To help you avoid the trouble of looking for the new additional features that the 2020 GMC has to offer, we have compiled a quick list:
The 2020 GMC Sierra Elevation model is now offered in the Crew Cab configuration.
The 2020 GMC Sierra has available Enhanced ProGrade Trailering. This features a segment-first transparent trailer. This was originally first introduced in the 2020 Sierra HD which will include 15 available camera views total. Quite impressive if we do say so ourselves.
The 2020 GMC Sierra comes in a variety of engines. The 10-speed automatic transmission engine will expand to the 5.3 L V-8 models which include: the SLT, the AT4, and the Denali models with 4Wd.
The 2020 GMC Sierra is also available in the 3.0 L Duramax turbo-diesel engine. The 3.0 L Duramax turbo-diesel engine has also been added to the CarbonPro Edition population options. These options were previously offered only with the 6.2 L V-8.
The 2020 GMC Sierra now has new trailer tow mirrors! These trailer tow mirrors are now available as free-flow options. Be sure to check out the GMC website for more information on these new trailer tow mirrors.
Last but certainly not least, GMC introduces the 8-inch diagonal infotainment system. The 8-inch diagonal infotainment system is now capable of supporting SiriusXM with 360 L.
Of course, this is only a snippet of what the 2020 GMC has to offer. If you want to learn more about these features then we would recommend you check out the official GMC website for more information about the 2020 GMC Sierra.
In Conclusion | Why It all Matters
Unlike other modifications or accessories you might have been considering for your truck, air suspension is more of a necessity than an accessory. This is because your GMC Sierra would be unbreakable to drive without its suspension.
This is because the suspension supports the weight of your entire vehicle. Not only does it support the weight of your entire vehicle but it also keeps the body movements under control if you were to hit a speed bump, and it also improves the overall ride quality.
Some people may prefer plastic or metal pieces but others like the lightness of air suspension.
There are some pros and cons to air suspension as we have mentioned above so please be sure to do some research before you decide if you want to install air suspension.