8 Best truck bed tents for camping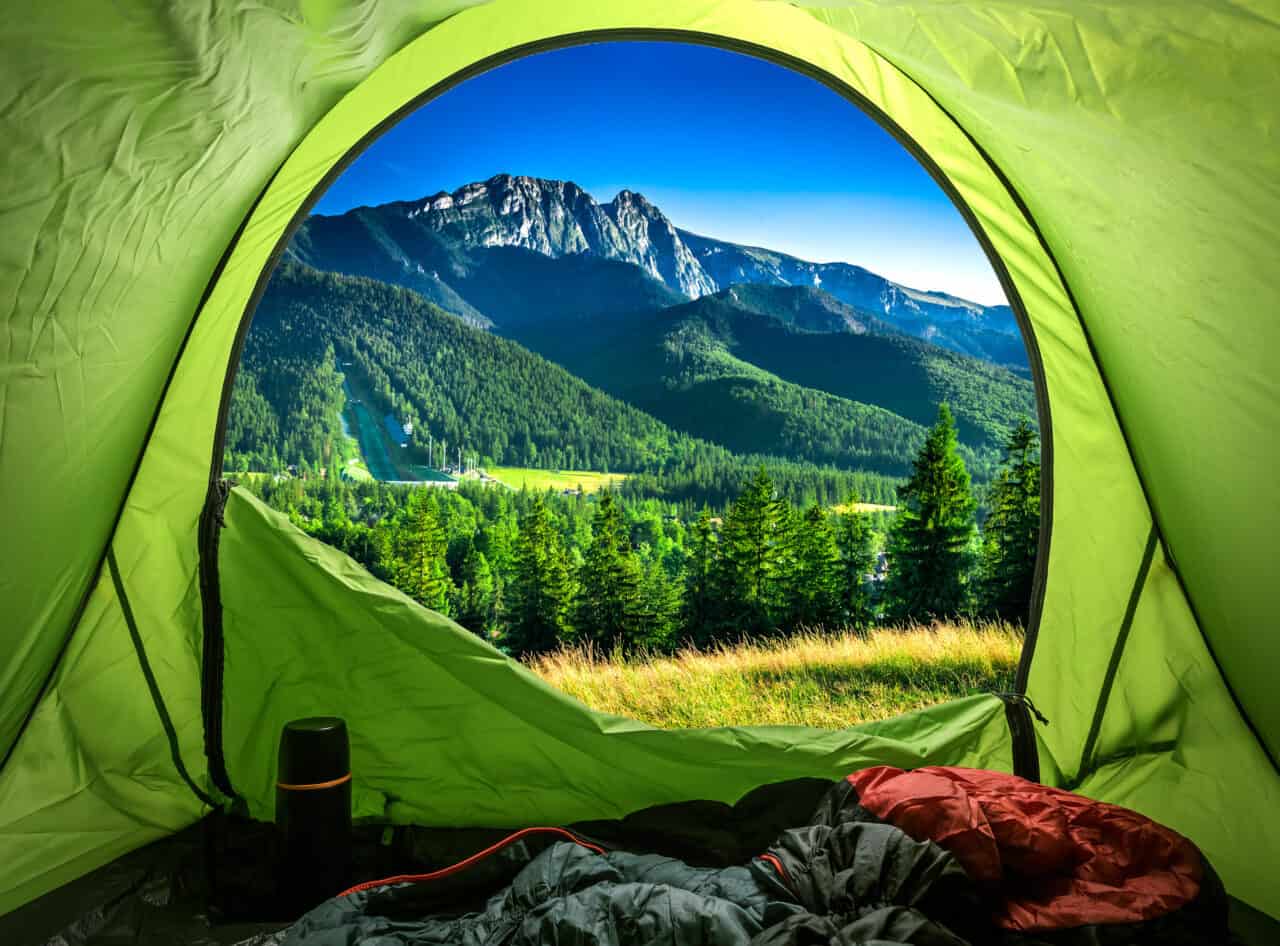 Camping these days is happening in style with the latest innovations in camping techniques. You may prefer finding the perfect soft spot on the ground to curl up on, but you can also find comfort in a hammock, a camping trailer, roof tents, or truck bed tents. Finding comfort while in the great outdoors has never been easier. There are so many reasons to invest in a truck bed and to allow it a place on your next adventure.
1. Napier Outdoor Backroadz
This truck tent bed is inexpensive and easily assembled. Unlike other tents which can take ages to set up or take down and require a lot of pole organization and fumbling for stakes, the Napier Backroadz truck tent can be assembled in in about five minutes. It has an easy design that makes it much easier to assemble, and because of its flexible design, it can also fit around toolboxes or other additions to your truck bed. It also comes with color-coded poles which is one of the reasons it is much easier to assemble!
The tent also offers 5.5 feet of headroom, so most people won't quite be able to stand up. However, as far as tents go, you'll have plenty of space while you are sleeping, which is a perk if you tend to feel claustrophobic. The floor of the tent is completely covered and prevents dirt and water and other debris from getting inside the tent. It also comes with a rain fly, though it does not have an extended wing to provide shelter from the weather while you're outside the tent. It can be found at most sporting goods stores, online, and often at your local Walmart. Depending on the retailer you purchase from, and whether you end up paying for shipping, you'll generally end up paying between $149 and $200 dollars.
2. Kodiak Canvas Truck Bed Tent
This truck tent is durable and rainproof. It is made out of 100% cotton duck canvas, or what Kodiak calls a "Hydra-Shield". This thick canvas makes this tent capable of enduring any unique or bothersome weather circumstances while remaining breathable enough to allow you fresh air while you sleep! Easily light enough to carry around, it doesn't limit the places you can go. Inside there are a number of additional features, like pockets perfect for flashlights, snacks, extra socks, and anything else you may need to keep within arms-reach at night.
This truck tent is also shaped differently, and doesn't come with a build-floor, meaning that the actual truck bed is always exposed and has the potential to get wet from the rain. It also featured a tunneled roof, rather than the typical dome look. This makes it look more spacious and helps it to feel roomier. It's one of the more expensive options, generally ranging from $320 to about $370.
3. Ridgeline Gear Truck Tent
This truck bed tent has a couple of glow-in-the-dark features to help at night, and is incredibly lightweight, making it ready to be taken anywhere! As a matter of fact, it only weighs about 10 pounds. This truck tent is perfect for more compact trucks, and trucks with smaller beds.
This tent is easy to assemble, equipped with color-coded poles, and a smaller, more compact design. It is a little less roomy for taller or larger people, which is something to keep in mind before purchasing. Be sure before you go out in search of a truck bed tent to measure the size of the truck bed to the end of the bed (excluding the tailgate) and have those numbers with you as you shop. The fabric is water-resistant and good for all forms of weather. It also features a sky view window, perfect for stargazing. Small, but well equipped, it comes at a fair price of around $180 dollars.
4. Kariyee Truck Tent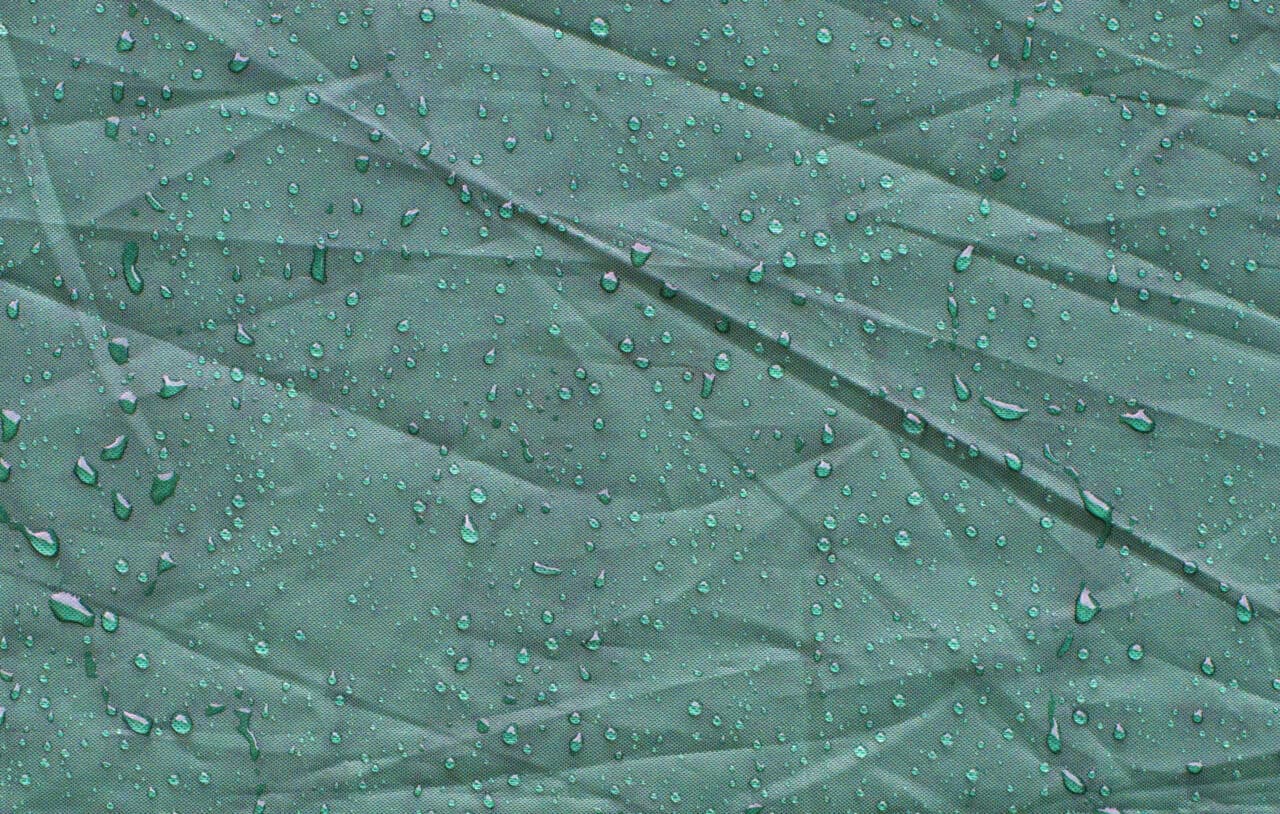 This truck tent is easy to assemble with a built-in floor, and great ventilation. The tent comes with 2 large mesh windows which will help to keep the air circulation up when it gets hot in the summer months. It also offers a great deal of room, reaching about 5 ft 2 inches. It comes with a rain fly and is perfect for all types of weather.
The Kariyee tent also comes with an attached floor which helps to keep you and your gear clean and dry. It has pockets and hooks for supplies and lanterns. All the poles are color coordinated and allow for the tent to be set up easily and quickly. It has windows, as well as window covers to help keep out the weather, or let in some fresh air. It can generally be found for around $100.
5. Napier Outdoor Sportz
This truck tent is ready for all-weather situations with an additional 6 by a 6-foot awning that allows you to step out of the tent without getting drenched. It also has a truck cab access door which allows you to go to the truck without getting wet. It also comes with a built-in gear loft overhead that will free up space on the floor. It offers 5.6 feet in length and is 5.5 feet tall.
It has an attached floor to keep you and your gear nice and clean. The built-in 6ft awning is a crowning characteristic, giving the tent a large entrance and a sheltered area outside the tent to keep your excess gear or muddy boots. At times it can be a little bit harder to set up, but if you follow the instructions and utilize the color-coded poles, you should do just fine.
6. Millard Truck Tent
As we are starting to see, it can be very important that a truck tent has a build-in floor that keeps creepy crawlies, water, and dirt from joining you while you sleep. It also offers a really private style with shaded windows and doors to ensure people aren't watching you while you take your afternoon nap.
This truck tent also offers a variety of pockets and places for storage including places to hang lights and lanterns. It is made of great materials which are durable and last for a number of years. The setup can occur quickly and it even comes with a convenient carrying case. It costs around $120 dollars online.
6. Vevor Truck Tent
This truck tent is made from a weatherproof material, and can be assembled quickly. It has easy-to-use poles and pole pockets that can be found or stored quickly. It comes with ample space for 2 adults, and a storage bag that will help to keep things dry and clean. The belt and buckles which attach to your truck will not damage your paint and the tent is very portable.
The tent also has very large viewing windows which can be very enjoyable for light and ventilation. It gives you the opportunity to sleep outside without the bugs and the breeze. It is waterproof throughout the entire tent, including the sewn-in floor and the storage bag. You can also zip and unzip all the windows for greater views or ventilation. It also comes with a flashlight (just for fun) and can be found on Amazon for about $120 dollars.
7. Quictent Truck Tent
This tent comes with a variety of benefits which will be helpful as you camp outdoors. It provides headroom of about 5 feet 2 inches and a couple of different lengths depending on the size of your truck bed. It also has a removable awning that you can pull out during heavy rain or when you are in need of shade. The awning is about 4 feet by 4 feet and when it's not in use, it can be hung on the door.
This tent has a waterproof rain fly and floor which will keep out all rain. The company also offers a two-year warranty which allows you to replace it or parts of it if they get damaged. The tent costs anywhere from $150 to $170 dollars and will take you on any adventure your truck can get you to.
8. Napier Link Ground Tent
This tent is unique not only because it is Napier, but also because it sleeps 4 people instead of just 2. It is not only a truck tent, but one that connects to the ground which is where the additional 2 spots are. It is normally sold as an attachment to the before-mentioned Napier Sportz tent. The center height of the ground addition is 6.5 feet tall and helps you to keep all your gear and supplies dry and organized.
It can be comfortably sized onto the truck tent and keeps you protected from rain, flies, and other people because of its great flaps and fabric. In all reality, it adds 8 ft of space in both directions and has 3 mesh windows. This makes it possible to sleep with the whole family. The addition is sold on Amazon for about $190 dollars.
Benefits of Truck Bed Tents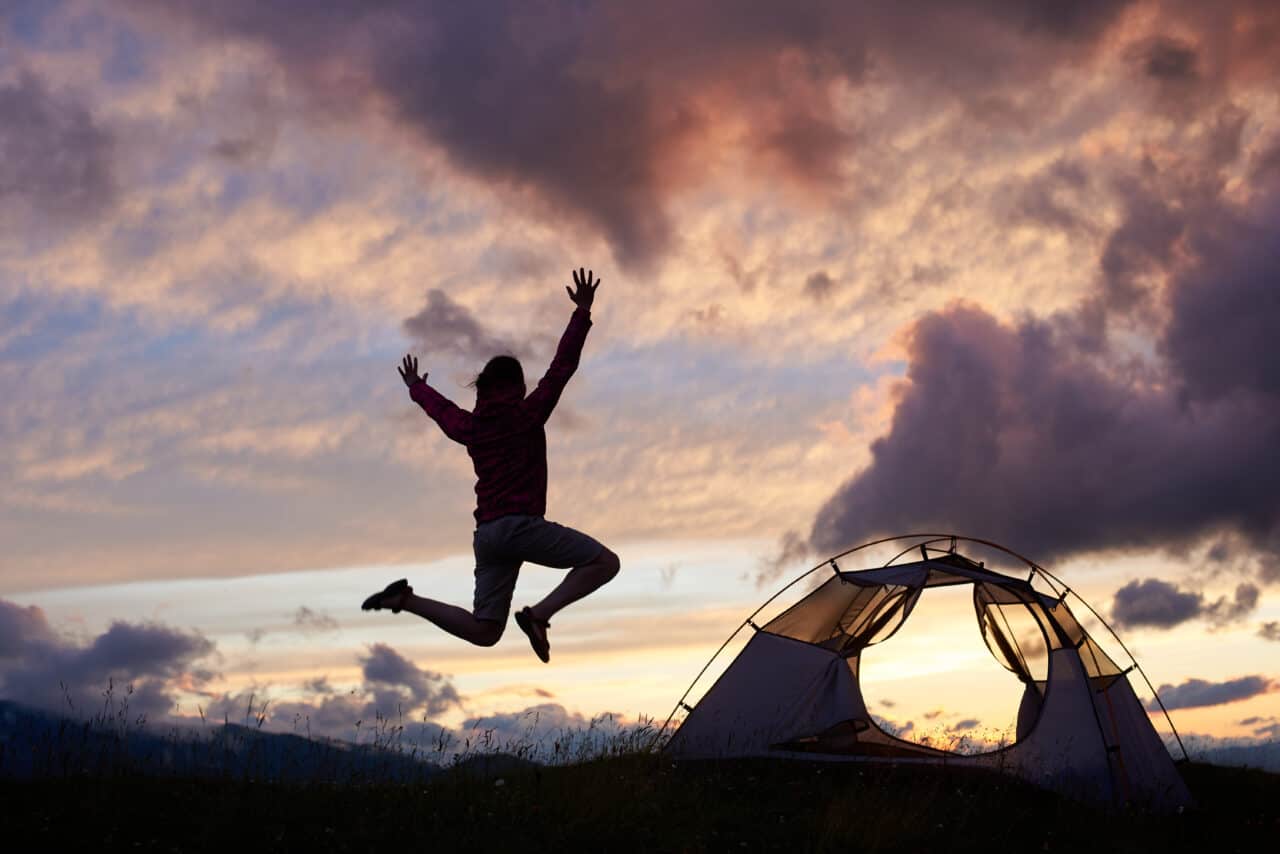 A really great thing about truck bed tents is that as they grow in popularity the choices and customization expand, which means you can find one that directly suits your needs! If you love stargazing, you will want to find one that has a large sky view window, or if you want to bring the whole family you'll want to find one with an addition. It can even help to find one that will store all your gear and keep you dry if you go to a rainy place. So while there are many more benefits, the greatest is that you can find the best one to suit you, and the above-mentioned 8 will help you to narrow down your needs and wants.
There are also many other benefits, including easy and quick storage, set up, and takedown. You do not have to fumble with poles of hours on end before camp is finally set up, and when you are in need of the truck bed it can easily be taken down to make room. Another great benefit is that it can go anywhere! As long and as far as your truck will take you, you will be able to set up camp and settle down for the evening.
Another great benefit of a truck bed tent? Keeping yourself off the ground! If you're a veteran camper you've probably had an unfortunate run-in with an unexpected rainstorm, and a puddle of water in the bottom of your tent, and a soaked sleeping bag Most truck bed tents are set up to have the rain drain off the sides of the tent, and over the sides of the truck, so you shouldn't have any water anywhere near the floor of your tent.
Another perk? The bugs! As long as you clean out your truck bed before you set your tent up in there, there will be far fewer insects accompanying you on your journey.
Truck tents are also generally pretty compatible with any size of truck, which means that they come in many different sizes! Make sure you know the measurements of your truck bed before you purchase a tent, and you'll be sure to buy the perfect tent for all your outdoor endeavors. Truck tents differ from ground tents because they are not all poles and stakes, but generally straps and instructions. The only trouble with these is the need to clean out the bed of your truck and put all the gear, coolers, and other supplies elsewhere while you set up camp and sleep!
Last, the long and tiresome search of finding a soft place of high ground that doesn't tilt you in the wrong direction is over! Find a level spot to park the truck and your back can get used to the same even truck bed each night, rather than the bulging pile of dirt under your hip. Grab your blankets and pillows and pile them up in order to create a comfortable place for a night out of the house.