What Are The Best Years For The Lexus GX460? (Revealed!)
Interested in buying an entry-level luxury SUV? The Lexus GX460 might strike your fancy. But which years are worth looking at? Are any of them significantly better than the others?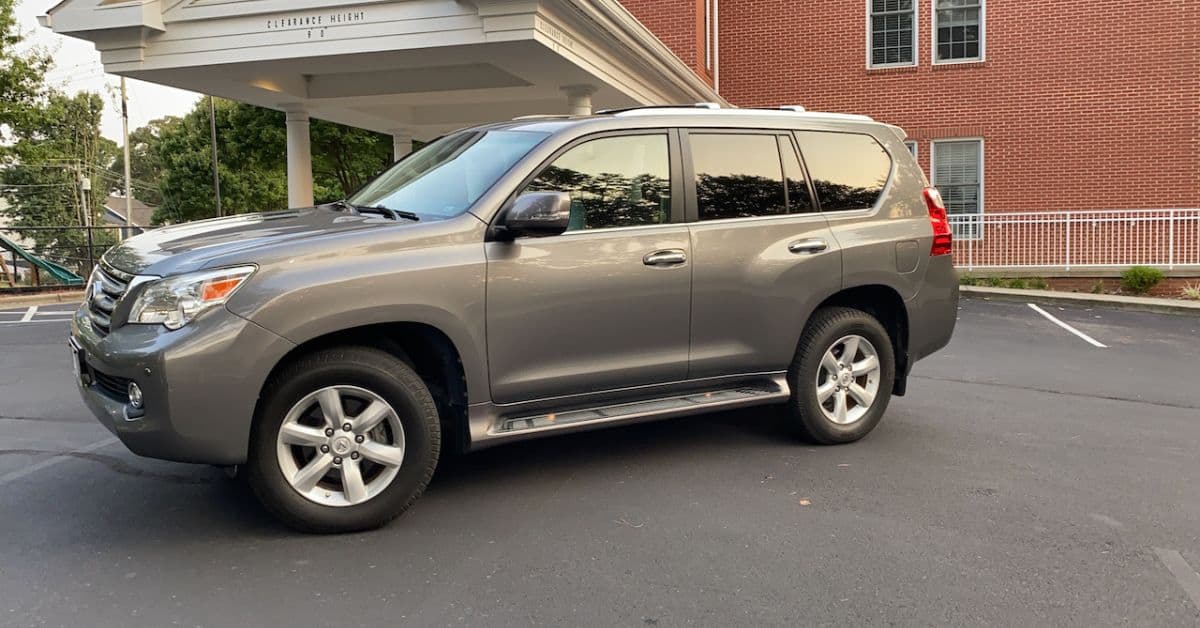 What are the Best Years for the Lexus GX460
Based on value and performance, the 2019 Lexus GX460 is the model year to buy. You only pay about 69% of the original price and get a vehicle with a lot of life left in it. Runners-up include both the 2018 and 2020 model years due to their positive consumer reviews.
The 2019 Lexus GX460 is the overall best model year. It holds its value and is known for its reliability and performance.
Its off-road capability is downright impressive, given that this segment generally lacks any off-roading abilities.
Additionally, it has a cozy interior that is meant for taking long road trips. The 2018 and 2020 models also fare well in these departments and are able to hold their value.
So, what exactly makes the 2019 Lexus GX460 our top pick? And which model years do you need to avoid when shopping for a GX460? Read on to find out more.
Lexus GX460 Model Years to Avoid
The GX 460 years 2014 and 2017 are not as refined as their competition. The 301-hp V8 engine needs a lot more get-up-and-go power for comfortable highway driving and the transmission tends to downshift just when you need more power to be sent to the wheels.
JD Power & Associates has assigned the 2014 model a 4.5 out of 5 for a reliability rating. This is certainly encouraging, as are the reports that the GX460 in general needs fewer repairs than other SUVs in its segment.
The 2014 does offer a standard rear-view camera and some available safety features (including blind-spot monitoring, parking assist, lane departure warning, rear cross-traffic alert, and pre-collision braking).
For that time period, those extra features were certainly attractive. Also, they seem to work well in the long run.
However, newer models have more of these features as standard on their trim levels due to increasing consumer demand for them.
On average, the 2014 Lexus GX460 costs about $754 to repair and maintain.
The biggest expense owners incur tends to be the ABS hydraulic fuel pump needing to be replaced. That costs about $2,000.
Consumers report having other expensive issues like the cam tower and front timing cover leaking oil, the navigation system going kaput, and engine hesitation with a cold motor.
The most persistent (and not really fixable) problems are that many of the used GX460 models tend to lean to the right, have vibrations in the steering wheel, and guzzle premium gas.
Still, most model years are well-loved by consumers, and they bear few serious complaints.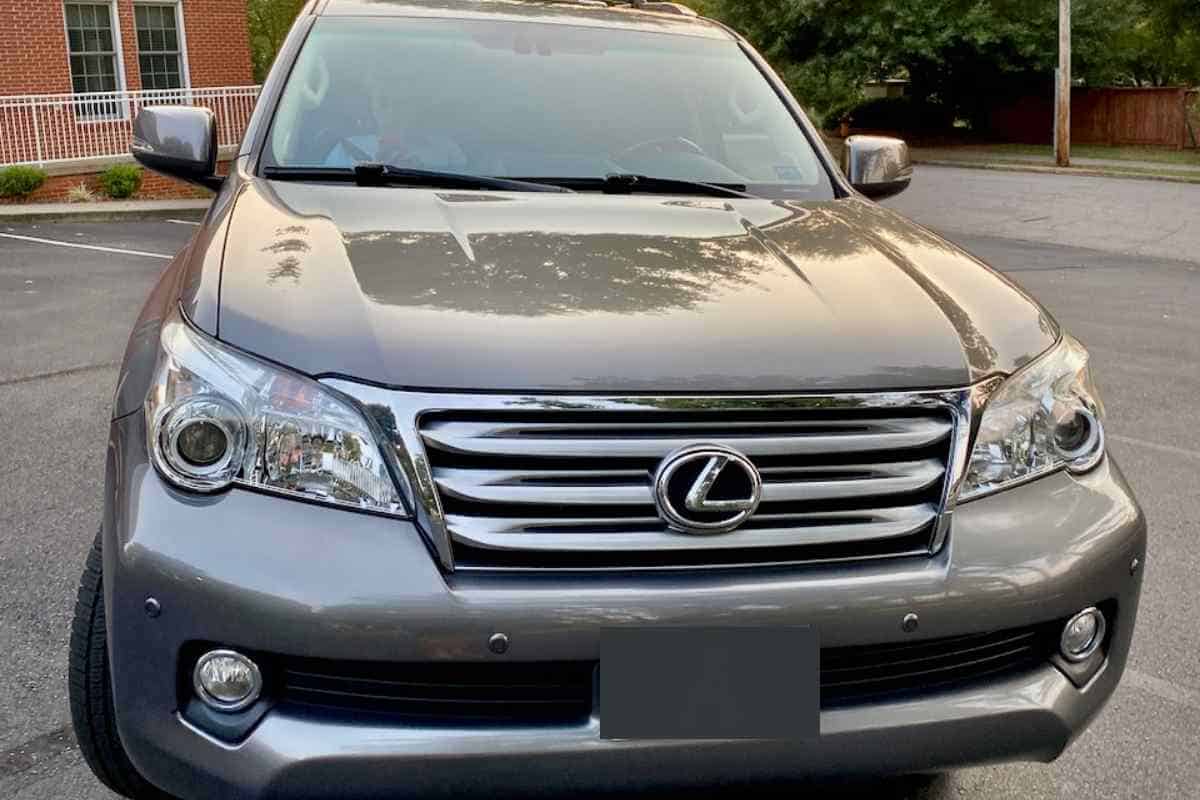 The Best GX460 Model Years
We have to give it up to the 2019 Lexus GX460. Most people looking for a luxury SUV want something that is just a few years old, perhaps a formerly leased or one-owner vehicle. If you are lucky enough to find one, the 2019 GX460 is the model to scoop up.
The 2019 Lexus GX460 depreciates at a rate of about 48% over the course of five years, putting the five-year resale value at $35,786.
A properly maintained GX460 has no problem lasting over 200,000 miles.
The 2019 is one of the most reliable model years available, and it ranks high for its class. Changing the oil and air filter in a timely fashion can really help keep the GX460 running smoothly.
And, since this is a four-wheel-drive SUV, you will definitely need to regularly change your transfer case and differential fluids.
But it comes with the payoff of a long lifespan. The annual average cost of repairs for this model year is a modest $590.
What buyers love about the 2019 model, and the GX460 in general, is that it is actually off-road-oriented while most vehicles in its segment are not.
The GX460 is a stand-out performer when it comes to climbing over rough terrain, as it keeps the cabin calm and composed. The base trim comes with a lot of tech features (HD Radio, Siri Eyes Free, Amazon Alexa, and an 8-inch touchscreen display).
Upgrading to the mid-tier Premium trim adds the Lexus Enform app suite, navigation, heated and ventilated front seats, leather-trimmed seats, and tri-zone climate control.
The line-topping Luxury lives up to its name, offering features like wood trim on the heated steering wheel, an adaptive auto-leveling air suspension, and semi-aniline leather upholstery.
Also, the max towing capacity is a generous 6,500 pounds when properly equipped.
A Brief History of the GX460
How did the Lexus GX460 come to be such an adored SUV? It is part of the GX series – a line-up of full-size luxury SUVs manufactured by Lexus and sold on the North American and Eurasian markets. (Take note: Lexus is the luxury subdivision of Toyota.)
In the Lexus lineup, the GX places right between the RX crossover and the off-road-oriented LX.
In 2009, Lexus introduced the GX460, which brandished a new 4.6-L V8 engine. Full-time four-wheel-drive, body-on-frame construction, a Torsen center locking differential, and an electronically controlled hi-lo transfer case were all part of its off-road-oriented design.
Inside, buyers were treated to luxury features like semi-aniline leather, a flat power-folding third row, a Rear Seat Entertainment System, and a Mark Levinson sound system.
More safety measures were taken on the GX460, including a total of ten airbags and whiplash-reducing active headrests. Intelligent High Beam was made standard with the low-beam HID headlamp projectors.
In 2010, a safety risk was issued by Consumer Reports after getting some worrisome results from a "lift-off oversteer" emergency test.
The label was removed a month later. Consumer Reports recommended a software fix. Toyota did their own testing on the matter and promptly issued a recall to make a software update that would fix the GX460's VSC response.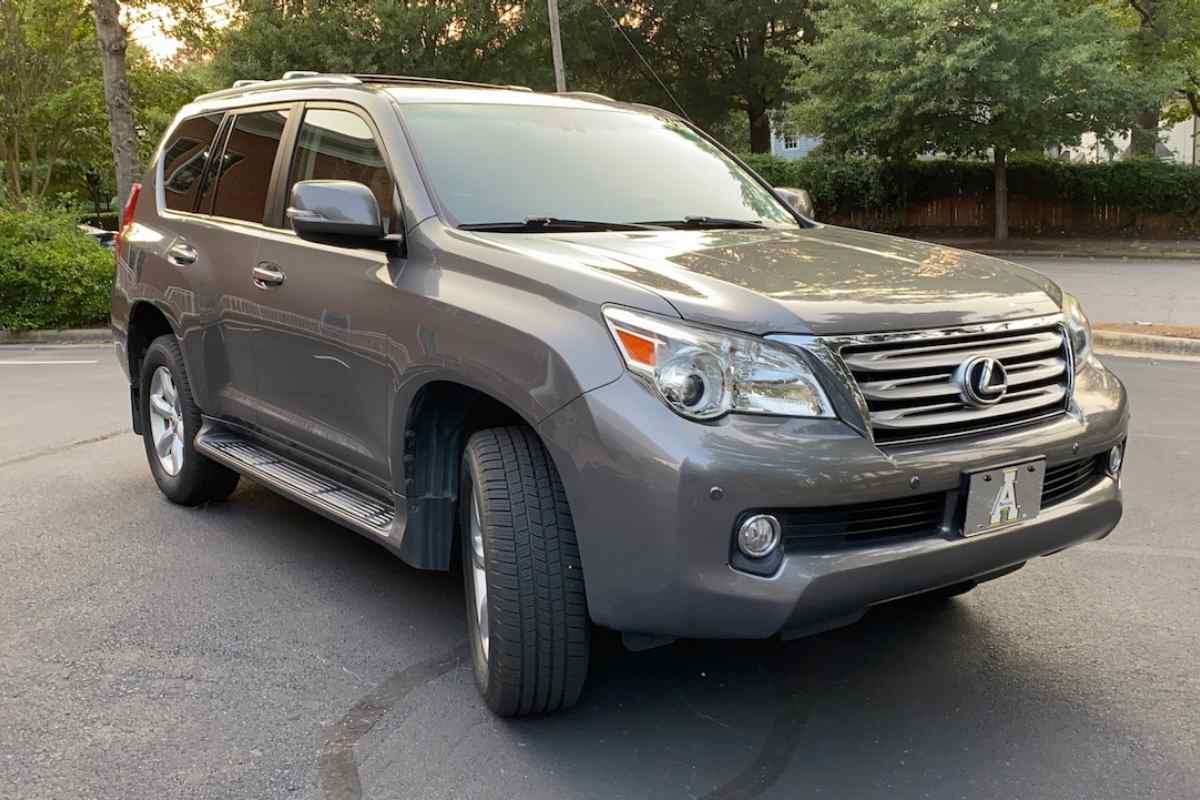 The GX460's More Recent Years
A facelift was given to the GX460 in 2013, equipping the SUV with new LED headlights and LED daytime running lights, not to mention the Lexus spindle grille design. LED fog lamps became optional, and the company managed to reduce to price tag by $4,750.
Second-row captain's chairs (equipped with the luxury package) were added for 2016. In 2019, the GX460 received another facelift, sporting a more angular front grille and new triple-beam headlights.
The Off-Road package was added as well, offering up a transmission cooler, a 360-degree Panoramic View Monitor, a 4-camera Multi-Terrain Monitor, and a fuel tank protector with Multi-Train Select and Crawl Control. Safety System+ features became standard.
The 2021 Lexus GX460 now has acoustic glass on the front side windows. The Premium Plus package comes with a premium sound system and power third-row seats.
Buyers have noted a few minor issues with this model, including Amazon Alexa failing to send directions to the touchscreen display. On the whole, though, most customers are satisfied with the GX460's performance and comfort.
Popular Lexus GX Articles
Lexus GX460 Reliability and Maintenance
Best Years for the Lexus GX Model
Lexus GX460 Features and Capabilities
Lexus GX460 Best Years
Most Lexus GX460 models are decent to drive. While they all sip too hard on premium fuel, the GX460 is a capable family hauler.
Its road performance on the beaten path does pale in comparison to how it handles off-roading, but it is still a rugged and durable SUV – something not easy to find in the luxury SUV segment.
Lexus certainly knows how to make a solid SUV. You cannot really go wrong with any model year, but the 2019 is doing exceedingly well at holding its value.