What Does z71 Mean on a Chevy Colorado?
This post may contain affiliate links. As an Amazon affiliate, I earn from qualifying purchases.
The Chevy Colorado is one of the most talented midsize trucks on the marketplace today. It's not as big as the Silverado, but it does have a lot of different trim levels and packages that can modify its performance to give you exactly what you need.
Today, we're taking a deep dive inside of the z71 package to tell you a bit more about what you can expect from it and some things that you may not know. The Colorado is an awesome vehicle in its own right, but let's jump into the z71 to see what you should expect.
What Does z71 Mean on a Chevy Colorado?
The z71 is a code name that Chevy uses to identify the different packages when they make their vehicles. The z71 is designed to be a midsize truck that has an off-road suspension package. That means that the z71 is going to be a great version of the Chevy Colorado for people who like to adventure and go on a lot of off-roading trips.
The upgraded suspension is going to help your truck deal with different environments and different trails and let you have some upgraded performance.
A lot of buyers love the added ruggedness and will be drawn to the z71 if they are serious about their adventures.
*Note From The Editor: In 2018 the z71 became the ZR2 Model. The z71 package stopped in the Chevy Colorado truck line in 2017.
What Does the z71 Package Get You?
The z71 Package gives you a lot of upgraded performance that can be used to go off-roading or just be an extremely capable drive in tough environments.
With the z71, you get some upgraded shocks that are going to provide a smooth ride no matter what kind of terrain you're on. These shocks are designed for excellent performance and they can help your passengers stay comfortable no matter what kind of surface you are on.
If you are a major off-roading enthusiast, you are going to be happy with the upgraded performance in your shocks to help you navigate different areas with ease.
The z71 Package also gives you hill decent control. This lets you pick how fast you are going to go when you are coming down a steep incline. One of the great features about the Colorado is that this happens regardless of whether you are going forward or backing down an incline.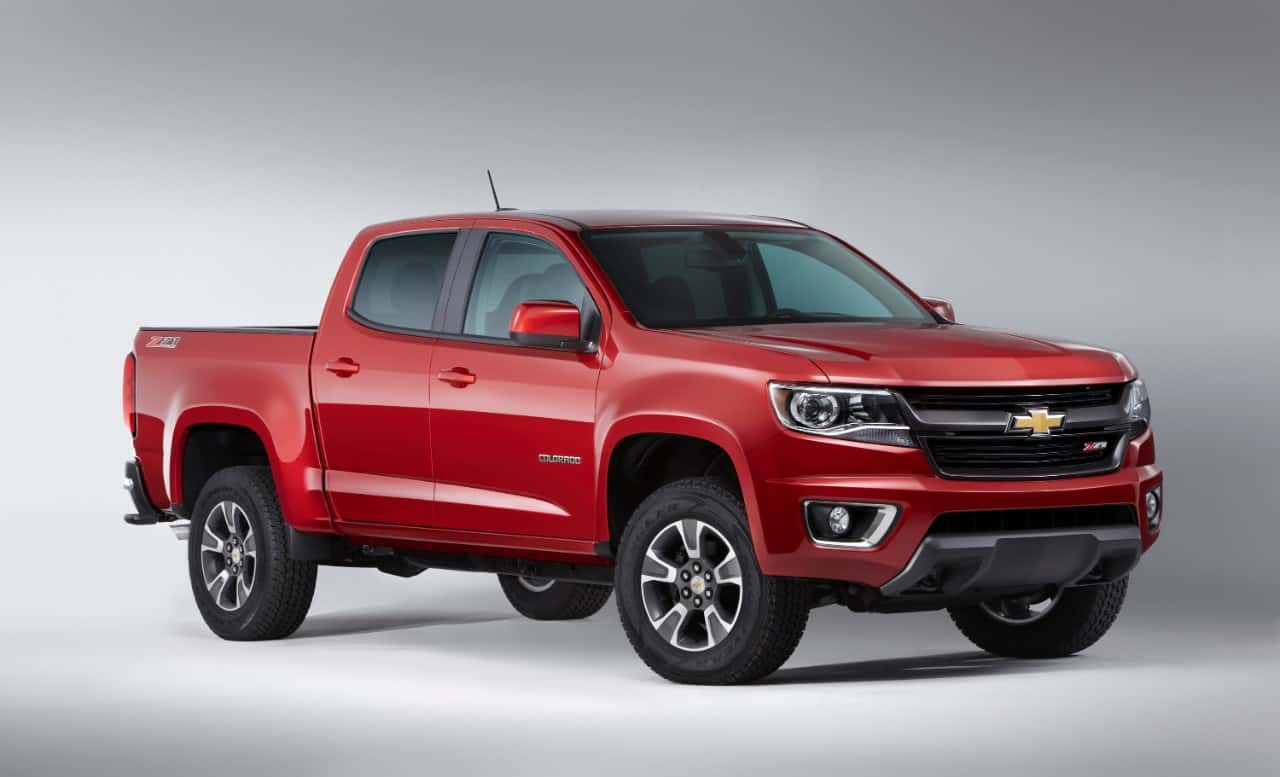 That can be a big deal to keep your stability and keep your truck under control in a situation that can often be somewhat scary. It definitely makes your life a bit easier and gives you a ton of control that you can have over the vehicle.
You'll also get an underbody transfer case shield. This helps to protect the bottom of your vehicle and is a nice addition for those who want a bit of extra protection.
Another nice feature that the z71 has is that it comes with recovery hooks. This is going to be ideal if you are going on a lot of adventures and find yourself in situations that may need something getting towed.
While you may or may not be expecting it, if you have a Colorado and you are out doing some kind of camping, it is definitely a plus to have the recovery hooks.
The z71 Package helps in some ways that aren't quite as upfront either. With the z71, you get a high capacity air cleaner that should help your engine run a bit healthier for a longer time than your normal Colorado engine.
Back to the performance of the vehicle, you also get a locking rear differential that helps your truck perform even better than the normal package does. You'll also get brushed metal sill plates to add to the ruggedness.
The wheels and tires also get an upgrade with the z71 Package, you have an option of 18 inch or 20 inch wheels and the tires are all-terrain models that are great for that reason as well.
It's great to look at these features as a comprehensive package because they do so well to complement each other.
All of the features work together and are going to give a great experience for someone who is looking to take the z71 off-roading and out into the wilderness on multiple occasions.
Is the z71 Package Worth It?
Asking yourself if the z71 Package is worth it can be a tough question to answer. On one hand, you have to weigh the benefits and costs and make sure that you are buying a package within your budget.
It may be hard to determine right off the bat if you think that the z71 package has the features that you are looking for or if it is simply buying empty features that you will never use.
Mostly, the z71 is designed to be a version of the Chevy Colorado that can go off-roading with better performance than the baseline Chevy Colorado.
The Colorado is a midsize pickup so its first use is certainly not going to be off-roading. With that in mind, you really have a lot of things to compare here.
If you are completely brand loyal to Chevy and you are definitely buying a midsize truck, and you want to be off-roading and on difficult terrain all the time, then certainly the z71 Package is a no-brainer. However, if any of those variables change, you may have to look at other vehicles or other packages.
For one thing, if you are not sure how much you are going to be off-roading, it would be a waste to pay for these extra features that turn your pickup truck into a vehicle that is completely ready for the outdoors.
On another hand, you should also consider if a midsize pickup truck is right for you. There are other offerings in other classes that may make more sense.
If you need a sheer amount of power, you may consider the slightly larger Silverado as a Chevy truck that makes more sense for you as opposed to the Colorado.
At the extreme level, you are going to want to look around the entire marketplace to make sure that you aren't looking for a different vehicle entirely.
With all of that being said, most people who are sold on the Colorado are looking to make a decision that works for them.
Basically, if you are going to be off the main road a lot of the time and you are going to be off-roading into a lot of different work situations with your truck, then you should probably go with the z71.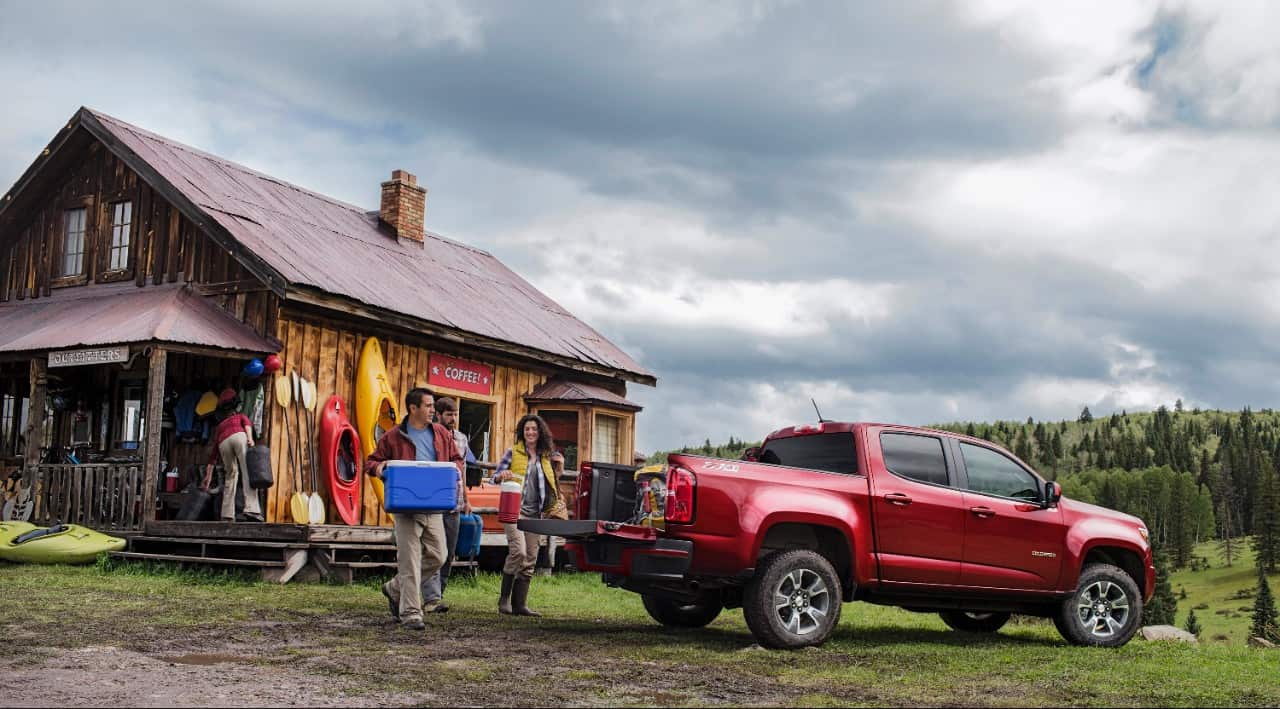 The added shocks among many of the other features listed above are going to give you performance that is way better and you should be happy with the features that you get.
How Much Does a z71 Package Cost?
Generally speaking, it's hard to nail down a price for an exact package. The z71 will usually run a few thousand dollars more than the baseline package, so you should be prepared to pay extra for some of these awesome features that you do get with the package.
As of this writing, different prices for the z71 Package fluctuate between 33,000 and 37,000 depending on whether you get the short bed or the long bed version.
While those don't seem like huge differences, you will really need to plan out your budget as well as your vehicle needs to make sure that you are making a purchase that fits for both you and your financial situation.
What Does the Z stand for in z71?
While there are a lot of theories on the internet, it is not really known what the z stands for in z71. Because it is a manufacturer label, it doesn't really have to stand for anything.
Consumers know at this point that the z71 package is known for its upgraded suspension and its ability to go off-roading without any problem.
In the midsize truck market, the z71 package makes the Chevy Colorado easily within the best trucks of that size to go off-roading with and turns the truck into a very versatile vehicle that can go anywhere and do anything that you put your mind to.
Conclusion
Buyers will have to come to their own conclusion about whether the z71 Package is right for their truck purchasing needs. However, there is no doubt that the z71 is a monster when it comes to the off-roading situation.
The fact that it has upgraded shocks as well as the hill decent feature alone will be a great win for some buyers who face tricky off-road terrain and need these features to tackle it appropriately.
Other buyers who do not go off-roading as much with their truck will not need this package, and the extra cost may turn them off to the idea of purchasing the z71.
Chevy continues to put a lot of love and care into their Colorado offerings, and if the present is any indication the z71 will receive a lot of upgrades with newer truck models.