What GMC Has the Least Amount of Problems?
This post may contain affiliate links. As an Amazon affiliate, I earn from qualifying purchases.
Nothing is worse than purchasing a vehicle and later finding out it is known for breaking down. While GMC is a reliable car manufacturer, even their cars are bound to experience problems from time to time. Before purchasing a GMC of your own, you'll want to find out which one has the least amount of problems!
GMC's most reliable vehicles are the Sierra, Canyon, Terrain, and Yukon. These vehicles have a reputation for being reliable; however, the recent 2021 models of the Sierra and the Canyon have low predicted reliability scores. GMC's most common problems are related to the transmission or the engine.
Reliable transportation is an absolute must in this day and age. Whether you are purchasing a used GMC or a brand new one, you want to make sure you get a reliable vehicle. In this article, you will learn about GMC's overall reliability, its most reliable trucks, and SUVs, and GMC's most frequently occurring problems.
Overall GMC Reliability
GMC is a reliable car manufacturer. According to Consumer Reports, GMC is the 16th most reliable car company in the world. GMC sat just one place above Chevrolet and several places above the notoriously unreliable Ford Motor Company.
Consumer Reports is not the only organization to recognize GMC as a reliable company. Repair Pal gives the company a reliability rating of 3/5 gears (the site's equivalent of stars). The site also noted that GMCs are seen less frequently in the shop on average than other car brands. However, when a GMC does end up in a mechanic shop, on average, there is a 17% chance it is for a severe problem. Other vehicles have an average of only 12% of the repairs being urgent.
We spoke with a mechanic at Kolar Tire & Auto in Helena, MT, to hear his take on GMC reliability. They agreed that GMC is a reasonably reliable car manufacturer. They also spoke more about the problems GMC vehicles experience. We'll explore some of these issues later on.
Most Reliable GMC Truck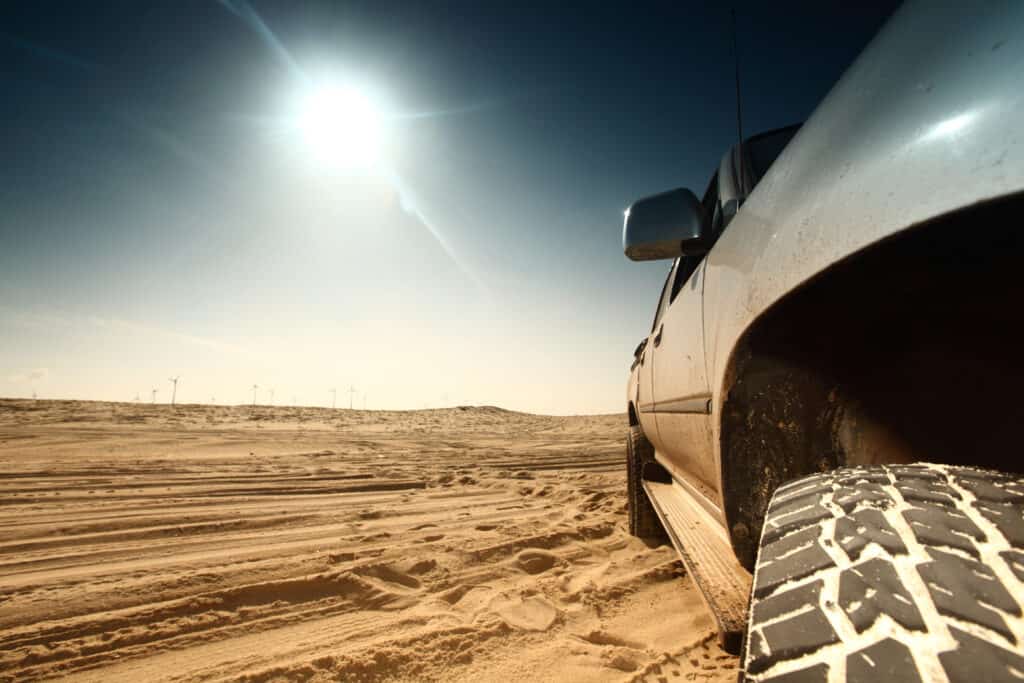 Since 1909, General Motors has used GMC to perfect the company's manufacturing of larger vehicles such as trucks and SUVs. While some truck models have been a flop, others quickly developed a reputation for being reliable on the road.
GMC Sierra
GMC Sierra is by far the company's best-selling vehicle and it has been since its introduction in 1962. After a short break from manufacturing the truck, GMC returned the Sierra to its lineup in 2003.
According to Repair Pal, the GMC Sierra has an above-average reliability rating. Average yearly maintenance is nearly $200 cheaper than other full-size trucks. Additionally, GMC Sierras are seen less frequently in mechanic shops on average. This statistic includes both full-size trucks and all other vehicle models. When there is a problem with a GMC Sierra, it has an average of 15% likelihood of being severe. While this is more than all other vehicle models combined, it is less than the average percentage for all other full-size trucks.
While Repair Pal claims the GMC Sierra is a very reliable vehicle, you may have heard rumors that the truck no longer meets the same standards. How could this be? Repair Pal calculates reliability scores with the reliability of all GMC Sierra generations. While previous models of the vehicle were known for reliability, more recent models have a plethora of problems.
GMC Sierra's reputation for reliability took a turn in 2014 when complaints about poor headlights came flooding in. This generation of the truck also heard complaints about a leaking A/C condenser. The headlight problem continued into the 2015 model, which was later labeled the worst model of the year.
While the complaints were only about low-quality headlights, customer dissatisfaction resulted in a tarnished reputation. The 2016 GMC Sierra featured remodeled headlights, correcting this problem. In 2017, reports of transmission slips in the GMC Sierra came in. Some claims continued for more recent models of the vehicle.
While the 2021 GMC Sierra features every piece of technology imaginable (heated seats, car play, heated steering wheel, etc.), Consumer Reports does not expect it to be a particularly reliable vehicle. Consumer Reports gave the 2021 GMC Sierra a predicted reliability rating of one out of five.
Simply because the 2021 and other recent models of the GMC Sierra have not lived up to the vehicle's reputation does not mean you should avoid purchasing models from different years.
If you are looking to purchase a GMC Sierra, look for a 2012 model. Not only will you get reliability, but you will get some of the modern features that make driving the vehicle that much better.
GMC Canyon
Like the GMC Sierra, the GMC Canyon has had a long-standing reputation for reliability. The GMC Canyon is not just known for its reliability. The Canyon is popular among truck lovers because it provides the capability and feeling of a full-size truck in a small truck package.
According to Repair Pal, the Canyon has above-average reliability. It is rated 2nd best out of all mid-sized trucks.
The average annual maintenance costs for all mid-sized trucks and the GMC Canyon are the same. You will not be spending more on fixing problems with the GMC Canyon than you would with another mid-sized truck. The GMC Canyon is seen in mechanic shops less often than other mid-sized trucks, with the average chance of severe problems being only 12%.
The 2021 GMC Canyon has better horsepower and torque than the Toyota Tacoma (another popular mid-sized truck). While the Canyon may be different from the Tacoma, it has more similarities to the GMC Sierra. Like the Sierra, Consumer Reports gave the 2021 GMC Canyon a predicted reliability rating of just one out of five. Consider purchasing an older model Canyon to avoid unreliability issues found in newer models.
The Canyon and the Sierra are not the only GMC trucks taking the world by surprise. The 2022 GMC Hummer EV has everyone waiting in anticipation. Now you may be wondering what for, after all, a hummer is just a gas guzzler. Well, not anymore.
In 2021, GMC announced it would be releasing an all-electric super-truck by the end of the year. With a 400 mile range on a single charge, the once inefficient Hummer will now be one of the most efficient vehicles on the road.
Want to know more about the GMC Hummer? Check out the following promotional video released by GMC.
Currently, there is no reliable data available for the GMC Hummer EV. Consumer Reports will make their predictions after vehicle production this fall. However, if the Hummer EV is remotely similar to its predecessor, it will be one of the most reliable vehicles ever made.
Most Reliable GMC SUV
Other than trucks, GMC is known for making high-quality SUVs. According to Repair Pal, the company's two most reliable SUVs are the Terrain and the Yukon.
Both the Terrain and the Yukon scored a three out of five reliability rating from the site. However, they slightly differ in their other statistics.
The first way the two models differ is in their size. While the Yukon is a full-size SUV, the Terrain is a compact SUV. A compact SUV combines the extra interior space of a full-size SUV with the better handling and weight distribution of a smaller vehicle.
The average annual repair cost for the GMC Terrain is $558, according to Repair Pal. That is just $37 more than the average for all other compact SUVs. This increase in maintenance charges likely results from the Terrain's increased chances of serious repairs being needed. Although the GMC Terrain has serious problems 6% more often (on average) than all other compact SUVs, it is less likely to be seen in the shop as frequently. In other words, the Terrain does not have an abundance of smaller problems; instead, it tends to have bigger problems on a less frequent basis.
As for the GMC Yukon, its average annual cost for repairs was less than the average for all other full-size SUVs. Additionally, Yukons are seen less frequently on average than all other full-size SUVs. When a GMC Yukon does end up in the shop, there is a 16% chance on average it will need serious work. This percentage is only slightly higher than the average for all other full-size SUVs, according to Repair Pal.
While the GMC Yukon and Terrain are fairly reliable SUVs, the GMC Acadia is considered to be the company's least reliable SUV. The Acadia falls between the Yukon and the Terrain in terms of size. However, the mid-size SUV could not compare in terms of reliability and repairs.
Some consider the GMC Acadia to be the company's most troublesome SUV model. According to Car Complaints, the top two grievances with GMC, in general, dealt with Acadia's transmission in the 2007 and 2008 models. Both models had several reports of transmission failure.
The GMC Acadia received an average reliability score from Repair Pal. When it came to average annual repair costs, the GMC Acadia was way off the mark. While all other mid-sized SUVs have an average annual repair cost of $573 (which is less than the average for all vehicle models at $652), the GMC Acadia has an average annual repair cost of $734! That is well over $100 more than repair costs for other mid-sized SUVs.
Not only did the Acadia have a higher repair cost, but it is more likely to have severe problems. The average chance of an Acadia needing serious repairs is 19 percent; meanwhile, all other mid-sized SUVs have a 13 percent chance on average of needing a severe repair.
Be sure to avoid purchasing a GMC Acadia, especially from the years 2007 and 2008.
Do GMCs Have a Lot of Problems?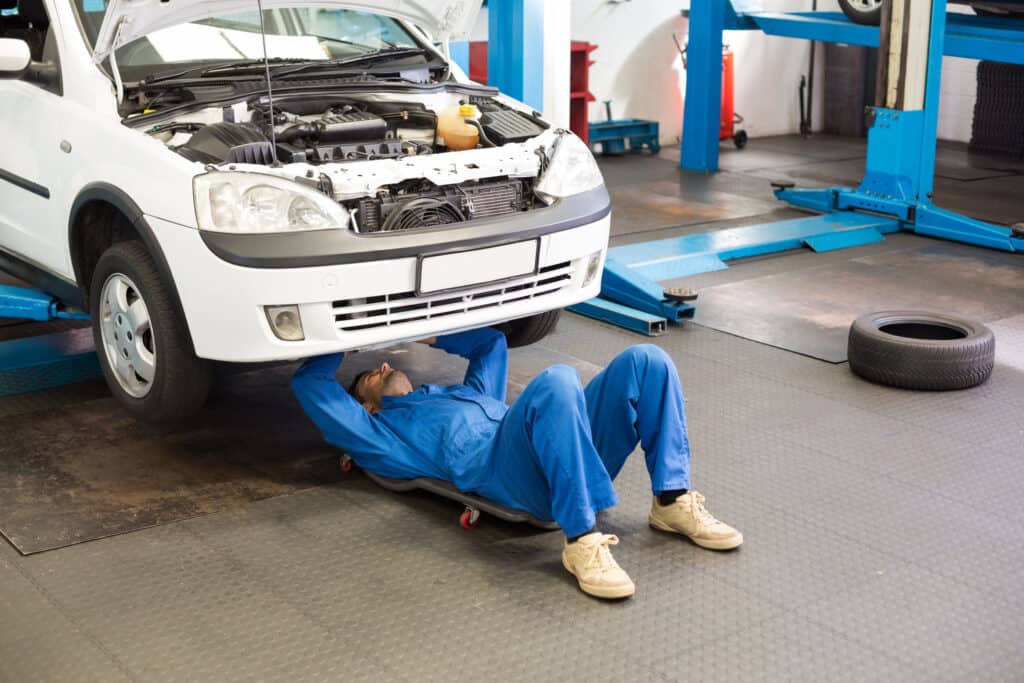 In general, GMCs do not have very many serious problems.
According to an employee at Kolar Tire & Auto, GMC vehicles are prone to smaller problems, such as oil loss, oil pan gasket leaks, and oil cooler adapter housing gaskets leaks. He did not consider any of these problems to be serious repairs. Fixing one of the above problems will only cost about $500 in total.
Other common problems in GMC vehicles are transmission failures, poor lighting and visibility, and engine problems.
While cars experience difficulty every year, some years are worse than others. If you are looking to purchase a used GMC vehicle, avoid models from 2014 and 2015 (remember to avoid 2007 and 2008 Acadias too). GMC vehicles from 2014 and 2015 featured a headlight issue that many drivers reported made it challenging to see in the dark and inclement weather conditions.
Another year to avoid purchasing a GMC vehicle is 2021. While car manufacturing usually progresses, it appears as though many of the 2021 models from the GMC lineup will not be successful. There have already been several recalls for various 2021 models.
One such recall regarded the airbags in various GMC models. Rust particles found in the airbag connectors prevented them from deploying when the vehicle was involved in a head-on collision. The defect resulted in serious injuries.
You can find common complaints with specific GMC models on Car Complaints. However, do not always believe everything you read on this website and similar ones. While browsing car complaints, you will see that the GMC Sierra has by far the most complaints of all GMC models. This high number of complaints may convince you that the Sierra is no good and should be avoided entirely. However, this is not true.
As we mentioned earlier, the GMC Sierra is the company's number one selling vehicle. If the vehicle has been driven by more people, clearly it will have more complaints. However, if only 1000 units of a specific model have been sold and there are already five to six hundred complaints, this vehicle should be avoided (especially if the complaints are for similar problems).
Before purchasing any used vehicle, ask the owner about its previous service history. What parts have been replaced? What problems does the vehicle experience? And above all, if there were any recalls for the vehicle, did the vehicle receive the replacement parts?
Be diligent when purchasing a vehicle, even if it is built by a reliable company such as GMC.