What is the Purpose of an SUV Tent?
This post may contain affiliate links. As an Amazon affiliate, I earn from qualifying purchases.
If you love traveling, the great outdoors, and disconnecting from the world then you are probably a big fan of camping. When people camp, they feel so close to nature and they realize just how fun and relaxing it can be to disconnect from work and all the worries of the world.
Camping is especially fun when you have an enclosed camper or an RV, but they are also quite costly. In fact, if you have an SUV then you also enjoy camping without breaking the bank. With what, you ask? Why an SUV tent.
You probably have heard of SUV tents or maybe you have not until you saw someone use it recently, either way, SUV tents are great even though some people may not be too familiar with them. If you have been wondering what is the purpose of an SUV tent, then you are not alone.
What is an SUV Tent Used For?
Automotive tents attach to the back of your SUV by using restraining straps that fasten to the wheel well and an elastic band around the back of your SUV. An easy way to think of this is by imaging that they are an extension to your vehicle's trunk space.
A lot of SUV tents are made to work either as a trunk tent or simply as a standalone unit. These tents are ideal for camping on rocky and uneven terrain, Overlanding, or even camping trips where you may want a little bit more space.
There are so many great benefits to SUV tents, and here are a few of them:
● Saving Money
Saving money is one of the reasons many people look into SUV tents. They do not want to spend thousands of dollars on an enclosed trailer or RV but at the same time, they do not want to sleep on hard and uncomfortable traditional tents as well.

Well with the invention of SUV tents, it seems that problem has been solved.

Not only are SUV tents not as expensive as RVs and enclosed trailers but they also beat the prices of hotels as well.

Imagine how much money you and your travel pack can save by not spending hundreds (if not more) dollars on hotels.
● Protection
While having a locked RV or camper is the ultimate protection (well, aside from renting out a hotel room), SUV tents will also provide protection against bugs and other unwanted critters of the night as well.

You do not have to worry about mosquitoes in the hot, summer months as well.

This will give you peace of mind when you camp and you also do not have to drench yourself and your family members in bug spray as well.
● Flexibility
Even if you do not mind spending money on hotels, there might be times where the location that you or your friends want to camp at is more on the secluded side. If that is true then there might not be a hotel or motel for miles.

Or maybe there are not any campgrounds available either, so now what?

However, do make sure that the place where you decide to make camp for the night is a legal place to mark. Once you get that green light, then you are good to go!
● Roomier
There are some SUV tents that can fit up to four or more people and that is quite a lot!

If you are traveling with small children then more likely than not, they will want to stay with you. Or you will want to keep them safe. Bigger tents are great for families who want to stay closer together.
● Good in all Weather
SUV tents have a full cover so if it unexpectedly rains or snows, then you do not have to worry.

This is also true if it is super hot at night as well. Since most SUV tents are made of a breathable material, it will not make you feel stuffy or uncomfortable at night. There are also screen windows that will help airflow as well.

This is much more comfortable than sleeping in a stuffy car and it also beats wrapping yourself in a closed-off tent as well.

SUV tents are proven to be great in all weather whether you prefer to camp in the warmer spring and summer seasons or whether you would much rather camp in cooler autumn and winter seasons. The choice is ultimately yours.
How Much Does an SUV Tent Cost?
Now that you know all of the benefits of SUV tents, you are probably wondering how much an SUV tent cost, right? That is understandable since the price tag is one reason why consumers are turned off by a product. The good news is that this will not be the case here. SUV tents are not as expensive as renting your own enclosed camper or RV and they are definitely not as expensive as buying an enclosed camper or RV as well.
So just how much does it cost to buy an SUV tent?
Prices for SUV tents vary depending on the quality and size, but they typically range anywhere between $200.00 and up. You can also find some nice ones for around $300.00 as well. There are also some used SUV tents that you can find even cheaper.
Nonetheless, SUV tents are a lot more affordable than most people might think and if you use your tent often then it is definitely worth the money.
For more options on great SUV tents, please check out this article.
The Takeaway | Is an SUV Tent for You?
Automotive tents seem to be an invention that is here to stay and if you love camping and own an SUV, then you are probably very happy about this invention.
This is because, despite the fact that the world is advancing, the love many human beings have for nature has only progressed. In fact, the more advanced the world becomes, the more people want to run to nature.
RVs and enclosed campers are a great and luxurious option for camping but like most luxuries, they will be costly. Unless you have money to spend, you probably do not want to rent an RV or enclosed camper every time you want to venture out.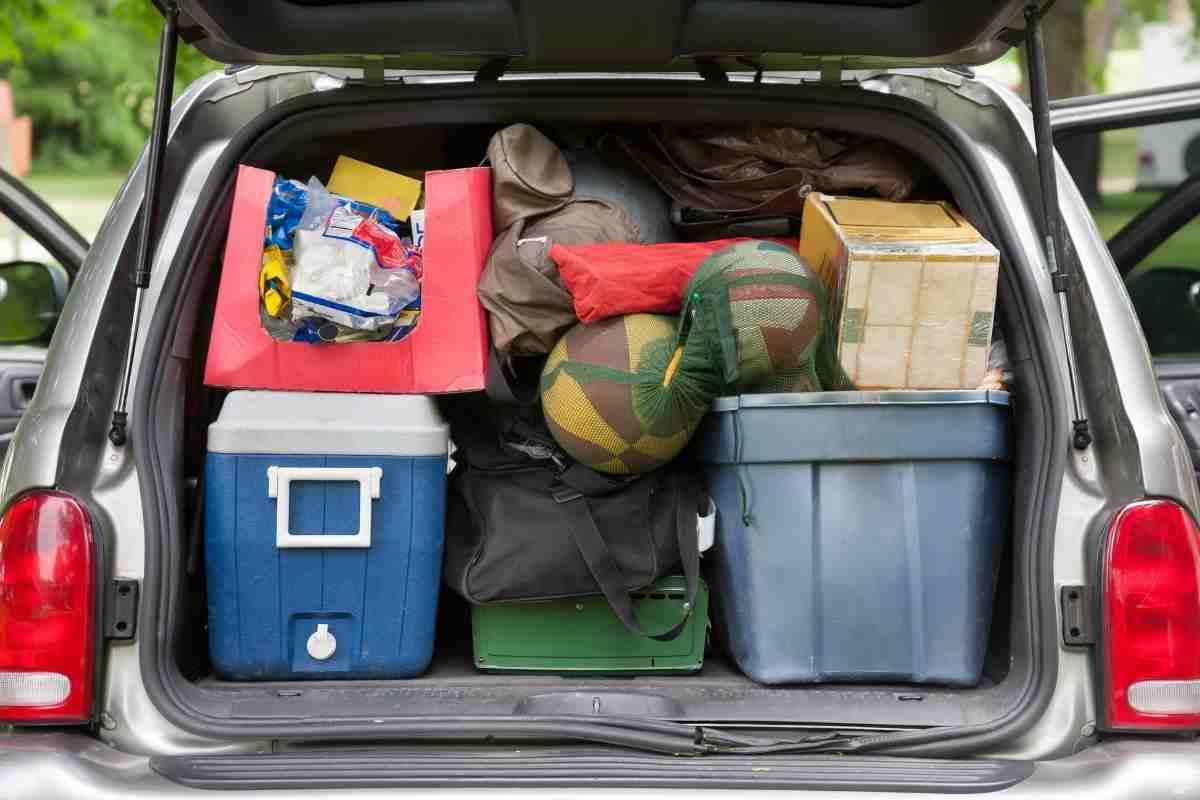 On the other end, there is always the good old option of carrying and pitching your own tent. This is a traditional way of camping and it is also really fun.
There is a reason why people still chose to camp out the traditional way. However, unless you are really into it, carrying a tent and then pitching it can sort of be a pain.
This is where automotive tents come in, it is the perfect middle ground. It is an affordable and comfortable way to camp.
Automotive tents will give you the flexible and lightweight fabric that you want but they also offer zippered sections, awnings, and screen windows.
The future is here and it seems to be favoriting automotive tents.