What To Look For In A Used Chevy Truck?
Chevy trucks are a common sight in the US. It's a famous brand that has sold hundreds of thousands of vehicles in the past decades. Since there are many units out there, it's tempting to buy a used one. So, in this article, we'll tell you all you need to know about purchasing your next used Chevy truck.
What to look for in a used Chevy truck?
If you're going to buy a used Chevy truck, you should look for rust, transmission condition, suspension, and electric functionality. Yes, this list sounds excessive, but there are plenty of generations out there. We'll explain all these points further down in the article. But, keep in mind, many Chevys share the platform, which means that problems spread across different models.
The most popular truck, since it came out, is the Chevrolet Silverado. It's also the one that most people look for, so most of the issues and warnings here will relate to it. Others that we will include are the Colorado and Avalanche.
Older models like the C/K generation are harder to find. But, you can still find some of them in excellent conditions, especially the later models. The same applies to the S-10
The first-generation Silverado entered the US market in 2001. It looked to improve on the C/K models, with better suspension, a more powerful engine, and smoother transmissions. It used Chevrolet's reliable Vortec V8 engines, with a slight increase in horsepower and torque.
Eventually, as the generations improved, Chevrolet introduced a wider array of engines. As a result, the latest Silverado has everything from inline-four bangers to larger V8s and diesel options. Some of these powerplants are tough as nails, but it's best to stay away from others.
With such a complex history and so many models, we'll start by list the most common issues that you can find across many of them.
Common issues in used Chevy Trucks
Like we mentioned before, Chevrolet uses one platform for many models to share some of the issues. Let's start with one of the most important and expensive.
Transmission issues
Many Chevrolet trucks suffered from transmission problems. These included faulty shifting and stuck levers. Usually, these jobs will be expensive, and this is no exception, with an average cost of $3,000.
Here are some common symptoms of transmission problems. Look for lack of power, vibrations when rolling, and the vehicle shifting into another gear.
So, when you're test-driving a Chevy truck, be sure to engage all the gears, including low range if it's a 4WD version.
This problem is present in later generations, including Silverados from 2014 onward. Reports indicate that it might occur at relatively low mileage, with some users issuing complaints as low as 73,000 miles.
Excessive oil consumption
This problem affects most Chevy trucks using the GMT900 platform from 2007 to 2013. These include the Silverado, Tahoe, Avalanche, and Yukon. While all engines will burn some oil, users noted that it was more than usual in these vehicles. To maintain the oil level, they needed to add an extra quart every 1,000 to 3,000 miles.
Most reports indicate that problem became prevalent after 50,000 miles. The cause was the Active Fuel Management (AFM) system.
It's a system that helps in increasing the fuel mileage by turning off cylinders when the vehicle doesn't need full engine power.
Though Chevy managed to improve on the technology, it did become an issue of concern. One of the most straightforward solutions is to carry extra quarts or look for updated systems.
Engine knock
Now, many people might say that oil consumption isn't much of a concern. It's just about topping it off, right? Well, it goes beyond that.
If your vehicle consumes excessive oil and you don't keep up with topping it off, you might run into sludge. With less oil, the temperature can thicken the fluid, getting stuck on the internal components.
If this happens, lubrication is less and friction increases. The components wear down faster, and then a knocking sound occurs. Once the sound begins, it's best to have the entire engine check. This has the snowball effect of blocking the oil passages, damaging components, and blowing the engine.
Fortunately, sludge is easy to fix if you tend to it early. Since most oil consumption problems happened at about 50,000 miles, you should be on the lookout for oil levels. If you hear a knock, then it's best to avoid that particular vehicle.
Speakers
Many users have complained that Silverados from 2014 to 2019 have had the speakers stop working altogether. Unfortunately, this has happened within a few months of purchasing the vehicle. The problem is so unpredictable that some say the speakers start working again at random. The reason is bad quality products, and as frustrating as it may, it's best to replace them with a higher-quality product.
Fuel sensor failure
Another problem that has plagued the GMT900, and other generations, is sensor failures. The most common in this generation is the fuel level sensor.
Users have complained that the fuel tank readout isn't precise, and some have even run out of gas. If you fill your tank and it doesn't indicate that it's full, it's probably a fuel sensor failure.
4WD Transfer Case Position Sensor
If you're driving your truck and get a "Service 4WD" message, you might have issues with the 4WD Transfer Case Position Sensor. This is a vital component for keeping your four-wheel-drive system safe.
The cause for this problem is that the sensor gets dirty, which can happen with use over time. Most drivers reported this issue at about 150,000 miles. While the solution is easy, ignoring can lead to damage in the transfer case.
Believe it or not, the sensor can cost from $30 to $50. You can even do it yourself by removing the old sensor, cleaning the sensor, and installing the new one.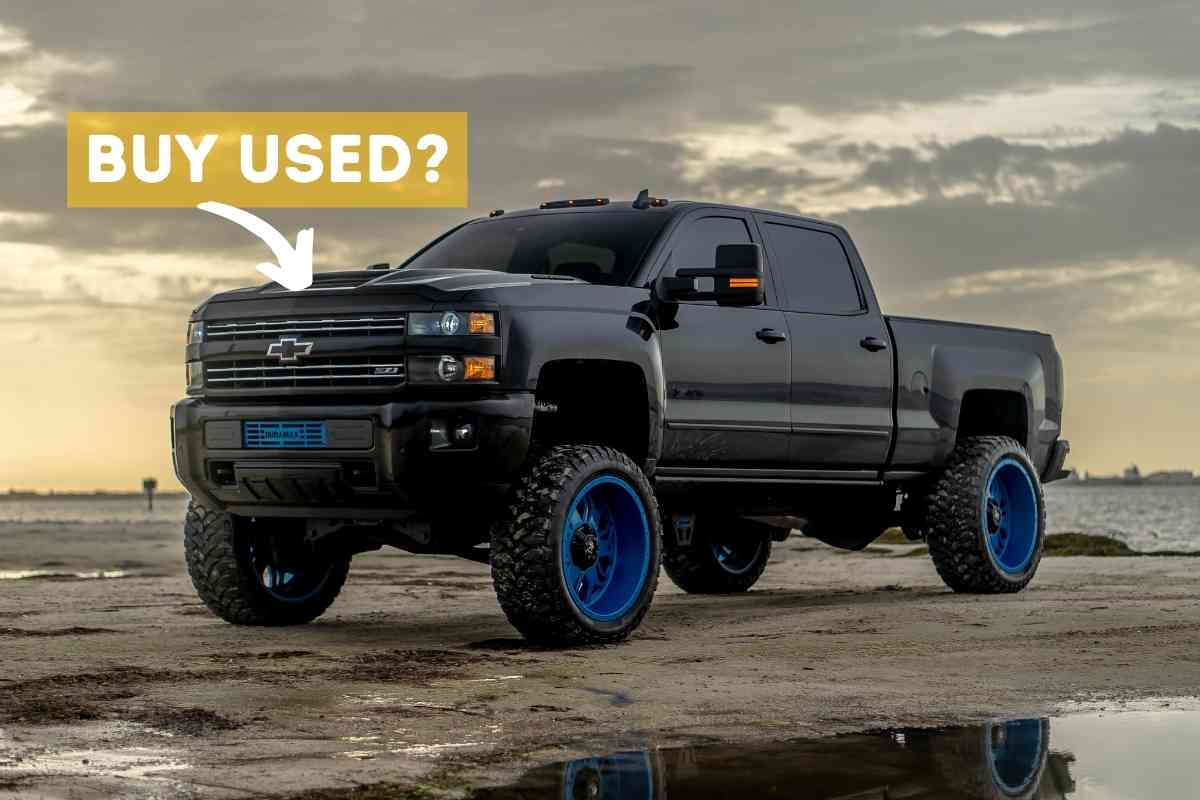 Throttle Sensor
Another one of the common problems with Chevy Trucks between 2007 and 2013 is related to throttle sensors. This sensor sends the signal to the engine of how much the driver is pressing the pedal.
When a sensor fails, it can lead to unresponsive acceleration. Though it's possible to have the throttle stuck, it's less likely. Symptoms can include poor acceleration, a slow reaction after pressing on the gas, a rough idle, and warning lights on the dashboard.
Rust and frame issues
Trucks are made for hard work. And Chevy is no exception. But buying a used one that saw tough days is basically a money pit. Plus, if these trucks lived in the upper states, known as the Rust Belt, chances are that the frame has rust.
The problem with corrosion is that the damage is hard to fix and can be extensive. Rust can spread throughout the entire frame and, unless you take a close inspection at the undercarriage, you won't notice it.
So, perform a detailed inspection of all the possible corrosion points: wheel wells, suspension, frame, and steering. IF there's a sign of rust, it's best to avoid that vehicle.
These are some of the problems that are common to Chevy trucks. But, that doesn't mean that you shouldn't buy these vehicles. In the following section, we'll show some of the best Chevy trucks to buy used.
Best Chevy trucks to buy used
There are a lot of years and models to choose from, and it can be daunting. Fortunately, several magazines and websites compiled information about the best options out there.
Since we're covering several Chevrolet vehicles, we're going to give you specific models that are good options.
2006 Chevrolet Silverado
The 2006 Chevrolet Silverado is a reliable truck since it neared the end of its production. In addition, it has solved many of the issues that came with the first generation.
These are still bare and basic. But, if you find a low-mileage sample with a 5.3L Vortec V8 is an excellent choice. The engine is reliable and long-lasting, but it isn't the most potent powerplant around.
2004 Chevrolet Silverado
This is another truck approaching the ends of its run, but it's harder to find these models with low mileage. Anything below 130,000 miles is a plus. The best option this year is the Z71 with 4×4. But, again, look for models that come from drier states like Arizona, California, and New Mexico.
2007 Chevrolet Silverado
It's important to highlight that this is the generation best known for burning extreme quantities of oil. So, it should serve as a warning that some of these have this problem.
Plus, the Silverado came with a new platform in 2007, which we've mentioned before. But, the GMT900 wasn't all bad. It promised improved fuel efficiency and improved handling. Additionally, the frame was more robust and a long leap from the rudimentary first-generation Silverado.
If you find a low-mileage 2007 with no rust, you have an ideal vehicle. The press loved it, even with the oil consumption issues. Motor Trend named it Truck of the Year in its release.
2009 Chevrolet Silverado
In 2009, Chevy upped its game and introduced the 6.2L V8, which put out more horsepower and torque. Plus, this powerplant was reliable, and, interestingly, it didn't have as many MAF issues as the standard engines.
2016 Chevrolet Silverado
This model year is an excellent example of how the manufacturer manages to fix issues and improve later vehicles. Unfortunately, as we'll explain later, the 2014 is one of the most noticeable underperformers in Silverado history.
But the 2016 Silverado improved considerably on the issues. Moreover, it managed to find a great balance between the upgrades, improved suspension, and ruggedness that Chevrolet was aiming for.
2007-2010 Chevrolet Colorado
Overall, the Colorado is a great truck. But the model years that we mention here are the best. They've had minimal mechanical issues, especially if you compare them to years like the 2004-2005 models and 2015-2016.
The main challenge is finding one in good condition. But, if you, you will indeed have an excellent mid-size truck that can go for thousands of miles.
2013 Chevrolet Avalanche
The Chevrolet Avalanche used the GMT900 platform for most of its existence. But it also had a different body than the Silverado. With specialized gates and panels, it was prone to body and access issues.
But, Chevrolet fixed these issues as the Avalanche got older. In fact, the best Avalanche you can buy is the last one. In 2013, this truck had the least problems, better handling, and improved mechanics. Plus, it's not old, so finding one in excellent condition is easier. But, you might have to pay a bit more.
These are some of the better Chevy trucks you can buy. But, as with everything, the other side of the spectrum tells another story. In the following section, we'll look at the models that you shouldn't buy.
Worst used Chevy trucks to buy
The models that we mention on this list include those with the most issues, complaints, or factory recalls. Chevrolet has managed to produce an excellent truck one year, then a horrible one the next. So, some of the samples here might be surprising.
2014 Chevrolet Silverado
The first model of the third generation, this model year came with plenty of problems. Transmission, electric, and engine issues plagued the first year. This year, websites like Car Complaints ranked on top of the list with an impressive 260 registered complaints. Users also found that the A/C stopped working altogether.
2015 Chevrolet Colorado
This one won the dubious honor of winning the "Beware of the clunker" from Car Complaints. It suffers extensive transmission problems, as well as steering issues and throttle sensor faults. So it's best to avoid this year.
2005-2007 Chevrolet Avalanche
Models within these years have so many complaints, it was better just to pile them all together. Issues range from excessive oil consumption to interior problems. You can low-quality hinges and challenging access.
Some users have had their transmission fail at very low mileage, with some trannies going out at 54,000 miles. The cost to fix these issues is around $3,000. Due to the number of complaints and faults, this is one Avalanche we don't recommend.
Closing thoughts
With so many Chevy trucks out there to choose from, it can be daunting to find the right one for you. So in this article, we aimed to answer which are the best ones to buy.
The first thing that you need to look out for is rust, especially with older models. After that, each generation and model has its own share of problems.
But, since Chevrolet shares platforms amongst vehicles, the issues can also be the same. For example, excessive oil consumption is typical in all those trucks that used the MAF system.
Transmission problems are also common. Be sure to ask for complete service records and have a mechanic check the truck out for you.
While Chevrolet is a popular brand, it's best not to trust the numbers. If you're buying a used truck, do a thorough check on each of the critical issues. Fortunately, this guide helps you in pointing which some of the best generations are.