What is the Best Size Tire for a 4 Inch Lift on a Jeep JK?
This post may contain affiliate links. As an Amazon affiliate, I earn from qualifying purchases.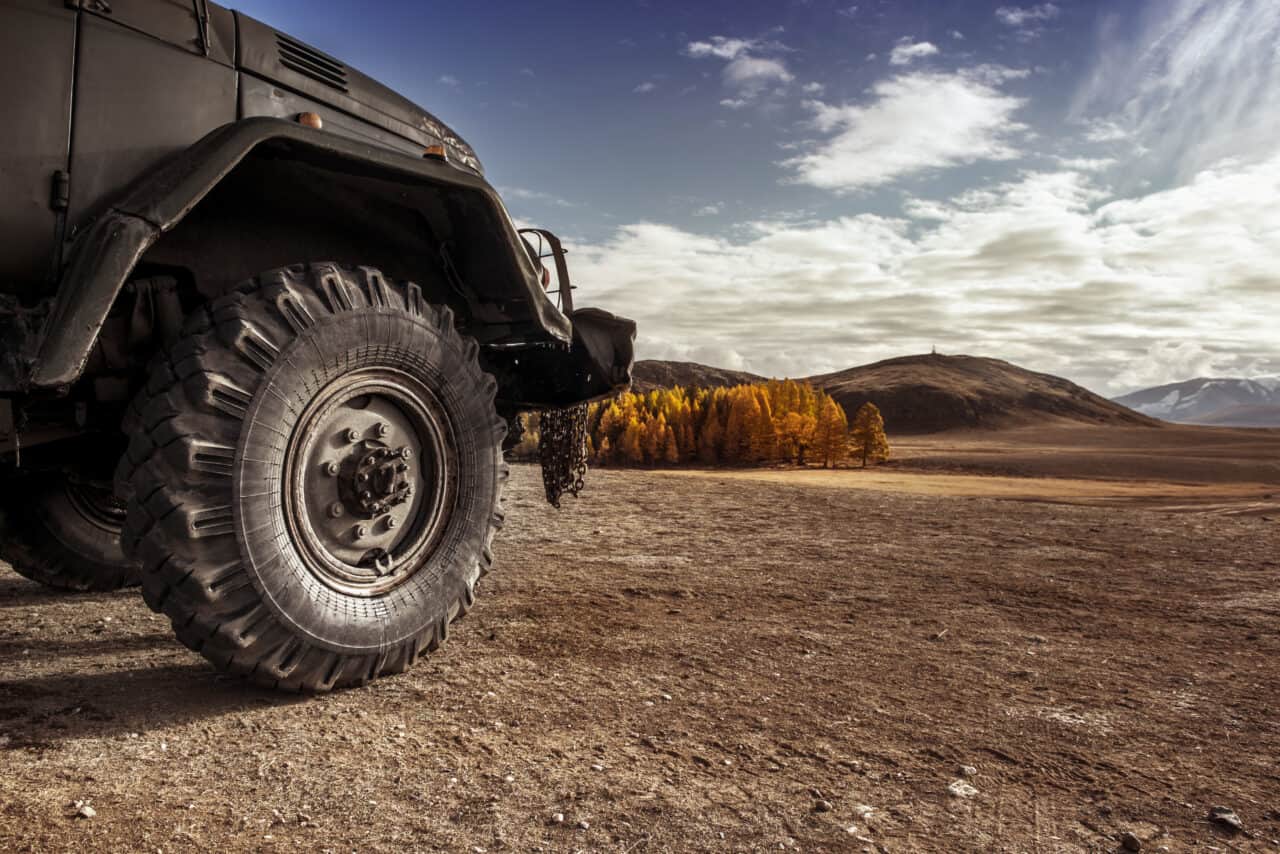 A four inch lift is a great idea for your jeep if you plan on going off-roading. We want to help you make the best decision when it comes to functionality and choosing the best tires for your jeep.
The best size tire for a 4-inch lift on a Jeep JK is 37 inches. These tires will perform with excellence. Sizes smaller will work. A 38-inch tire can fit but might be a little tight. A 4-inch lift on a Jeep JK will not accommodate any tire over 38 inches.
There are so many different sizes of tires to choose from and so many things to know about jeep lift kits. If you want to learn more about what's best for your jeep concerning its tires, keep reading!
Choosing the Right Size Tires
As established, 33 – 37 inch tires will fit no problem on a Jeep JK that has a 4-inch lift. 38-inch tires might work in some cases but will not be great for off-roading without increasing the lift. Any larger tires will not work either. Let's break it down a little further and give you even more info.
33″ Tires
JK models have just enough wheel clearance inside the fender that you do not need to modify the height of your Jeep or use a lift kit when using 33″ tires. If you plan on going off-roading there may need to be some change necessary to see the best results and avoid any potential damage to your Jeep.
33″ refers to the full-length diameter of the tire in inches from the ground, to the very top of the tire. 12.50″ refers to the width of the tire in inches. 15″ refers to the diameter of the rim in inches.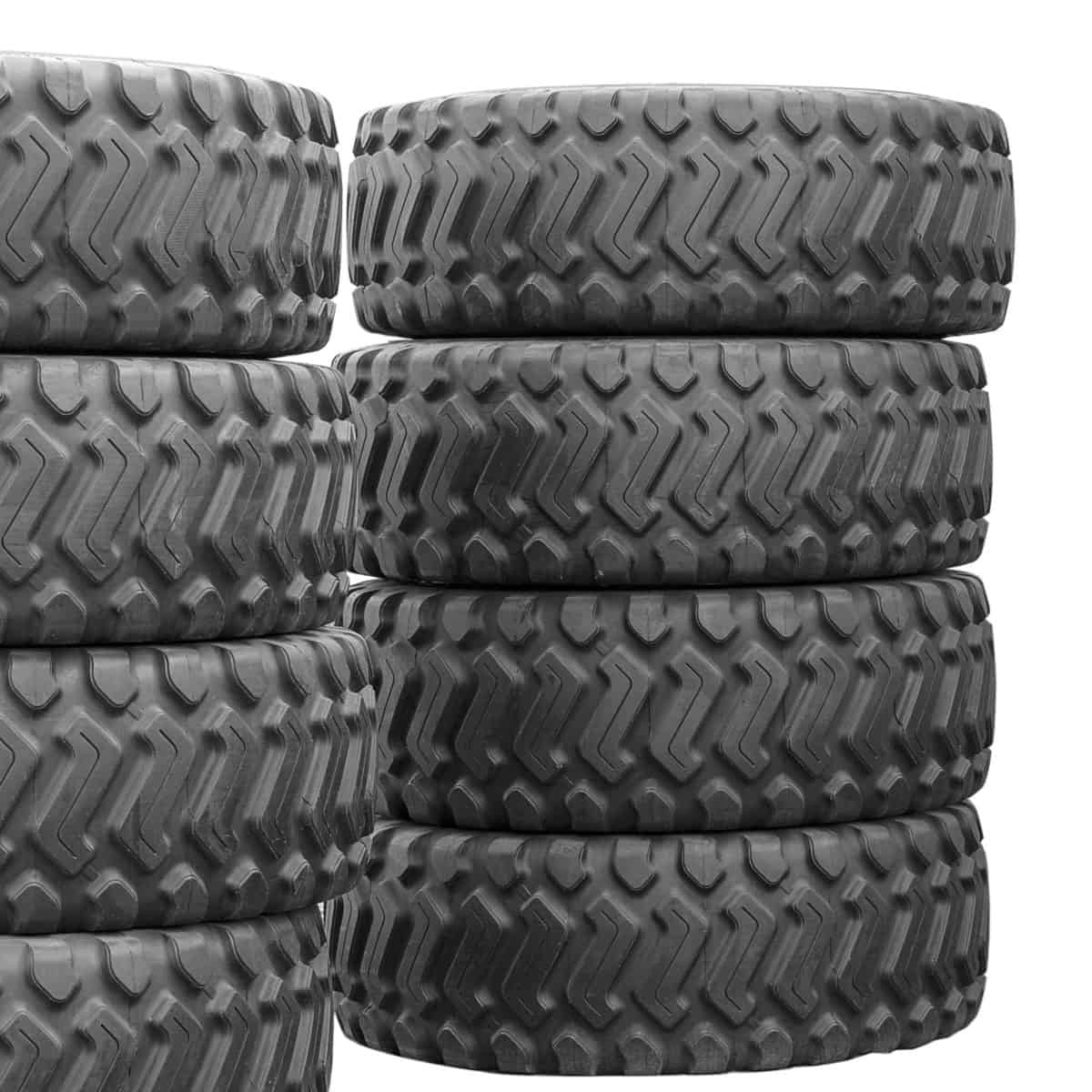 This tire is perfect for you if you plan on occasional off-roading on the weekends and driving around on trail runs. This size tire is ultimately best for street use and this tire will have minimal effect on your gas mileage and your ride itself.
35″ Tires
Next, we have the 35″ tires. These are very popular on JK models. If you are wanting to use this size tire, you will need to invest in a lift kit. You can get by by using a 2.5″ lift or a 3″ lift. This will give you better ground clearance and will give you minimal effect on your driving. These tires also handle very well on the road.
37″ Tires
An example of a 37″ tire is 37×12.50R17. The 37″ tire will move you up to the next level and gear changes will recover from power and fuel mileage lost due to larger and heavier tires. These tires will perform with excellence when off-roading though. If you plan on using a 37″ tire, you will need a 4″ lift for off-road use. You can try using a 3″ lift but it might be a little tight.
38″ Tires
These tires provide an extra inch in height, as well as 2 extra inches in width (14.50″). 38″ tires can be hard to turn but they have extra horsepower behind them. These tires are perfect for off-roading but might not work with a 4-inch lift as there is not a ton of wiggle room.
40″ Tires
This is the best tire option for off-roading. The extra height on this tire allows for greater ease when climbing a ledge and turning usual car obstacles into no problem. If you plan on using 40″ tires, you will need at least a 6″ lift in order to make them fit. These tires 13.50″ inches wide, so they are narrow than the 38″ tires, but you are gaining two whole inches in height.
What is a Jeep Lift Kit?
A jeep lift kit adds height, which may also include larger tires to go along with that height. With a jeep lift kit you will enjoy greater ground clearance, better approach angles for steep climbs, the ability to drive through rocky obstacles, and great articulation and stability.
There are many different types of Jeep lift kits, so it's important that you understand which one is best for your driving habits and budget. You want to make sure to choose a high-quality, well-engineered product so your needs are met and your jeep performs well.
People often invest in a lift kit so that their jeep looks more appealing, while others want to improve off-road performance. Either way, it's important to know what size tires are best for your lift kit and how to properly lift a jeep wrangler.
Lifting a Jeep Wrangler for Tires (JK)
Performing a Body Lift
In order to lift a Jeep Wrangler, you will first need to remove the front lower shock bolts. You are then ready to remove the brake line bracketry and the sway bar end links. Then you will need to remove the track bar bolts and lower the axle in order to remove the coil springs. Make sure that check on everything underneath the suspension to make sure nothing is damaged while you are moving the axle.
You are then ready to remove the factory spring spacers and install your new coil spring spacers. Then you will need to also install the front suspension. The rear of your Jeep is the same as the front except for the fact that the rear has a transfer case breather. You must remove and then reinstall it as well as remove the parking brake lines.
Performing a Suspension Lift
Performing a suspension lift is a little more complicated than performing a body lift. First, you will need to measure the stock wheel distance. The stock wheel distance is the top of the inner fender to the center of the rim. Then you will want to remove the front track bar bolt and sway bar links. Then you are ready to remove the shocks.
Once you've removed the shocks, you can then loosen the control arms and remove brake line brackets and other components that may be impacted by the movement of the axle. Then you will need to remove the coil springs and spacers. After that, you can install your new coil springs and components. You'll want to pay attention to the specifics instructions from the manufactures if your Jeep requires further suspension changes.
Once you've installed all of your parts, you'll want to reset your drag link alignment as well as the steering alignment.
Cost of Lifting a Jeep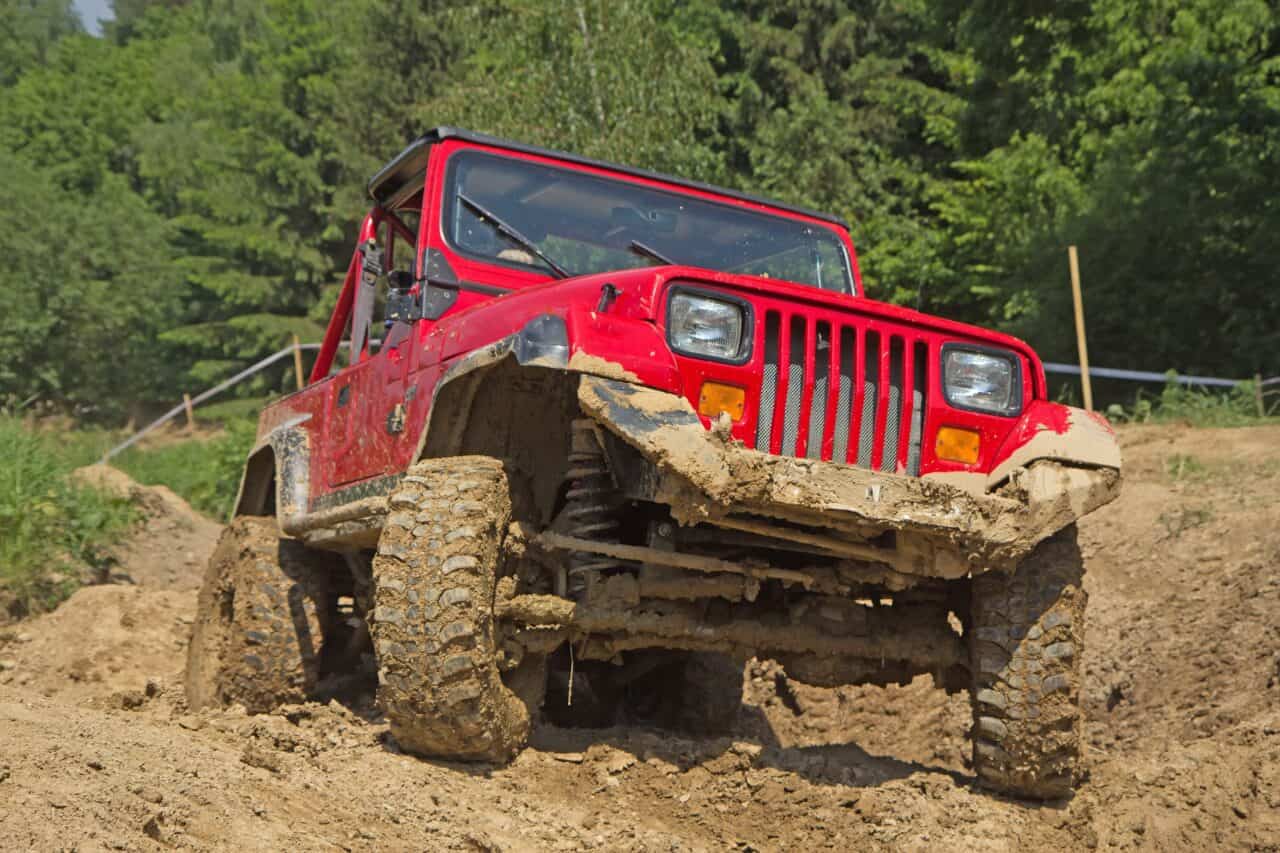 On average, the cost of lifting a Jeep is $1000. Of course, lift kit pricing will vary depending on high you want to go and what jeep suspension parts you are planning on replacing.
1″ – 3.75″ Lift Kits
With small lift heights, they are usually body lifts, which are cheaper and more affordable than suspension lifts. If you are planning on performing a body lift with this height range, plan on spending $100-$200. If you are planning on performing a suspension lift, your suspension kit will cost around $400 for a basic suspension kit. Expect to spend a couple of thousand dollars if you plan on using a higher-end suspension kit.
4″ – 4.5″ Lift Kits
Things will start to get a bit more expensive at this height range. When you are working at achieving 4 plus inches of lift height, you are going to have to replace more than just shocks and springs. The suspension kits will be several thousand dollars in order to reach these heights. YJ specific lift kits are usually around $800.
5″ Lift Kits
5″ lift kits can be very pricey considering the amount of height that you want to put on your Jeep. These kits usually cost around $3000. Again with this type of kit, you will have to replace more than just shocks and springs. These kits will include everything you need to reach 5 inches or higher without needing to purchase additional parts.
Different Types of Lift Kits
Body Lift- A body lift is the most inexpensive way to lift a Jeep. Additional space is added between the body and the frame and provides 1-3 inches of lift while keeping the suspension and wheels stock. This type of lift is best for people who plan to lift their Jeep for cosmetic reasons. A body lift doesn't really provide any enhanced off-roading capabilities.
Coil Spring Spacers- This type of lift simply consists of coil spacers that are placed on top of your Jeep coil springs. Many people use this type of lift because it doesn't require a lot of suspension modifications and the factory ride quality is maintained. This lift is favorable for drivers looking to add larger tires and is usually used for cosmetic reasons, just like the body lift.
Coil Lifts- Longer coil springs will be added to your vehicle with this lift. This lift offers 2 – 3.5 inches of suspension. The taller coil spring increases articulation. This type of lift is perfect for people looking to off-road.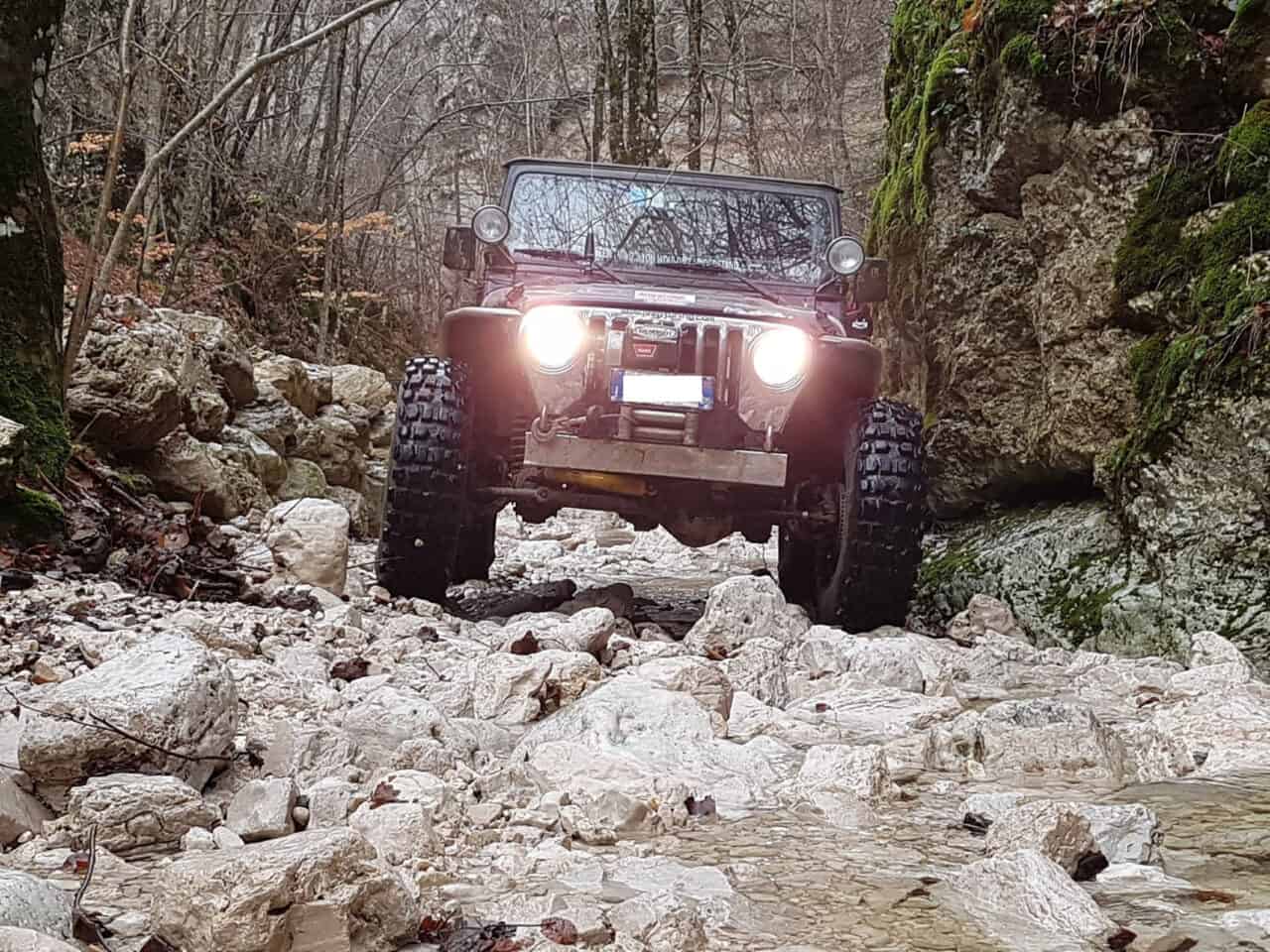 Short Arm Lift Kit- This kit includes everything that's in a coil spring kit. It also includes longer front and rear control arms, bigger sway bar links, and shocks. These lift kits are most common because they are very effective and they allow 2 – 6 inches of lift. This kit also provides the Jeep with great off-roading capabilities and increased ground clearance. This kit is a full suspension set up which makes it great for people who plan to off-road.
Long Arm Lift Kit- In an attempt to provide better suspension angles, this long arm lift kit utilizes long control arms mounted further back on the Jeep frame. This type of lift gives your jeep great articulation and gives it a great ability to climb almost anywhere. One of the downsides of long arm lift kits is that they can get caught up on rocks and these kits are pricey.