Can a Chevy Colorado Plow Snow?
This might not be a question you would entertain if you live in a state like California where the weather rarely hits below 70 degrees celsius but if you live in an area with colder climates then this is a very important question to you. There is nothing more bothersome than snow piling up around your house and if it is not taken care of, then it can easily get out of control very fast. If you own a Chevy Colorado or if you are thinking of purchasing one and are wondering "can a Chevy Colorado plow snow" then rest assured that you are not alone.
Why spend money on a machine that can plow snow when your own car can do that right? Exactly. In this article, we will focus on the all-new 2021 Chevy Colorado as it is the latest model and the one that is the most accessible. So can the all-new 2021 Chevy Colorado plow snow?
Let's find out!
Can the 2021 Chevy Colorado Plow Snow?
Yes, the 2021 Chevy Colorado is able to plow snow. The 2021 Chevy Colorado is not only suitable but it is able to both plow and move large amounts of snow. If you are living in an area where the snow does not stop falling in the winter months then the Chevy Colorado will be there to help you out.
Frequently Asked Questions | How Do I Do It?
Now that you know that your 2021 Chevy Colorado can plow snow, you might have a bunch of other followup questions. Well, the good news is that you are not alone and many other owners of the 2021 Chevy Colorado or potential owners have the same or similar questions.
● I just got my all-new Chevy Colorado! How do I install a snowplow on it?
This is a great question only because there is no one size fits all answer to this. The installation of a snowplow differs from vehicle to vehicle but the good news is the installing of the Chevy Colorado is quite simple.

You will either have to bolt your snowplow directly to your Chevy Colorado's frame using custom brackets or you will need to install the snow plot on a front mounting hitch, that way you will be able to take it off with ease.

Please note that both of these methods depend solely on what kind of snowplow you end up purchasing.
● What size snowplow would I need for my Chevy Colorado?
When it comes to what size snowplow you should get for your Chevy Colorado, the most important rule is that the snowplow must be wider than your Chevy Colorado's track width.

Most snow plows do offer up to at least 80 inches so you should not have too hard of a time finding one.
● What are some common mistakes people make while plowing snow?
When working in tough weather situations such as heavy rain and snow, it is best to be overly cautious if possible. This is especially true when it comes to operating machinery.

The most common mistake owners did while using their Chevy Chevrolet to plow or move the snow is that they were actually pushing the banks of snow/pile of snow rather than actually plowing it.

Another common mistake people often make while using their Chevy Chevrolet to plow snow is rushing the shift between the "drive" and "reverse" which will cause it to throttle up before the shift is even completed.

These mistakes while common are not too dangerous but if you are unsure of what to do, it is best to research and ask questions before you go out and do it. The only thing scarier than tough weather conditions is trying to operate a machine during that time. If driving during snowy conditions is scary, then just imagine having a giant snowplow attached to your car during this time and you not fully understanding how to use it.

Another tip is to make sure there are no people, especially small children around when you are operating your car and/or plowing the snow.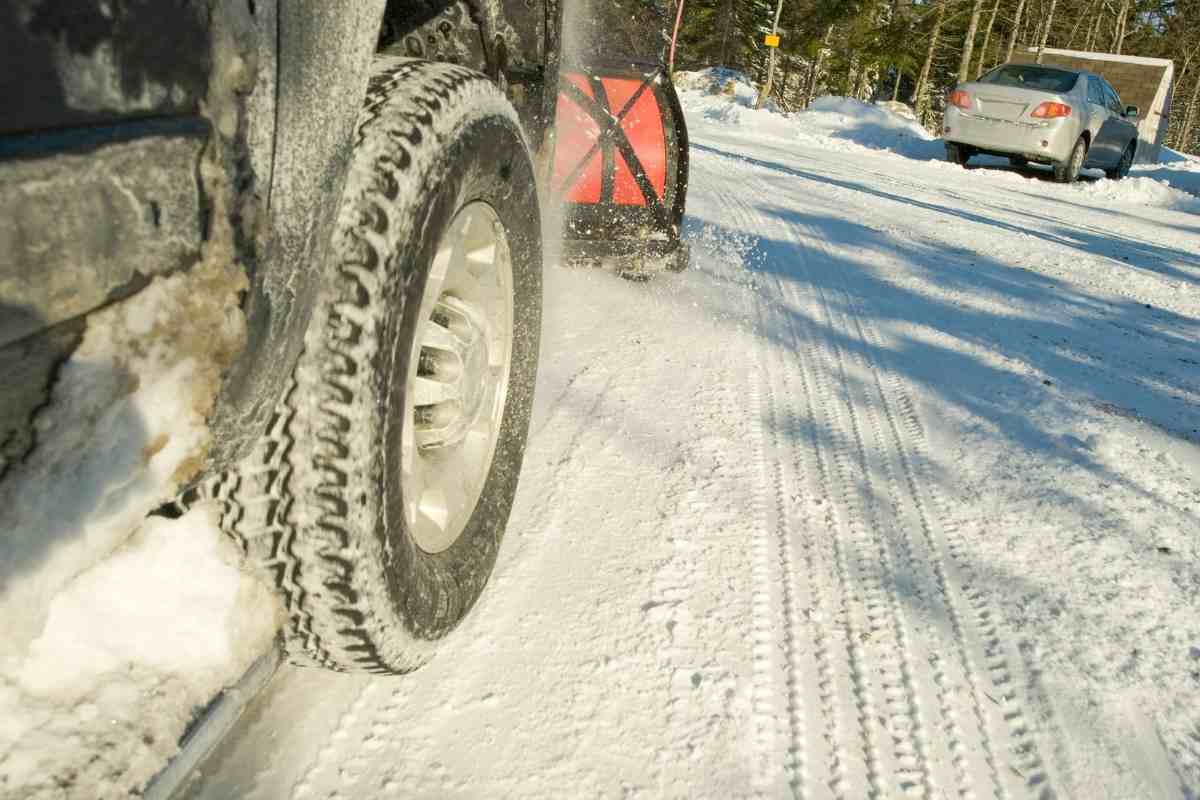 ● So Chevy Colorados can plow snow, but are they good at plowing snow?
This question is a common one and it is also quite understandable why it is so common. Just because a vehicle is said to be able to do the job, it does not mean that it will do a great job right? This is where it is important to read the fine print.

However, you can rest assured that there is no funny business going on with the 2021 Chevy Colorado. Most owners note that the Chevy Colorado can plow and move snow very well.

This is because the GVWR (also known as "gross vehicle weight rating") of the Chevy Colorado is over 2,500 pounds.

Since it has such a high gross vehicle weight rating then you can rest assured knowing that your Chevy Colorado can handle the extra weight.
What You Need to know about the All-New 2021 Chevy Colorado
So now you know that the all-new mid-size 2021 Chevy Colorado can plow and move snow but are you interested in knowing more about its other specs? If so, we have you covered.
The all-new 2021 Chevy Colorado is a mid-size pickup truck. If you are familiar with the GMC Canyon, then you might know more about the Chevy Colorado than you think.
The 2021 Chevy Colorado has great towing and payload ratings. It has also been reviewed and said to provide great, everyday practicalities as well as broad capabilities.
The 2021 Chevy Colorado has three different engines which include a V-6 engine as well as your traditional four-cylinder engine.
The interior of the 2021 Chevy Colorado is where most critics take their shots. They claim that the material used is not the best. They also note that even the biggest cab size available for the 2021 Chevy Colorado is not that big.
Although Chevy is amazing at ensuring that every one of their models has a modern infotainment style, many critics still argue that they still leave many contemporary driver-assistance features off of this modern infotainment system which can be very farting.
However, they do note that the truck does maintain a pleasant driving position as well as athletic handling.
While the 2021 Chevy Colorado is by no means a bad choice in the mid-size truck world, many people wonder if it is advanced enough to bring in a new audience. Or will only Chevy enthusiasts and supporters be buying the new 2021 Chevy Colorado.
In Conclusion | The 2021 Chevy Colorado
This may seem like a niche question if you live in a warmer state but it is also good to know in case you do decide to move somewhere that snows in the wintertime.
The all-new 2021 Chevy Colorado is a great truck and a great choice is you need a vehicle that is able to plow in the snow.
If it is your first time operating your Chevy Colorado to plow snow, then it would be best if you look up videos or articles on how to do it efficiently; yet, safely. Most articles can be found online and are free.