How Many Miles Per Gallon Does a Jeep Wrangler Get?
This post may contain affiliate links. As an Amazon affiliate, I earn from qualifying purchases.
Fuel economy is incredibly important when considering which vehicle to purchase; it tells you how much money you will need to invest in your vehicle regularly and will help to compare its overall price to the price of other vehicles. Generally, the higher the miles per gallon the vehicle gets, the less money you will have to spend on fuel.
On average, a Jeep Wrangler gets 17 to 29 miles per gallon of fuel. The 2021 Jeep Wrangler gets 22 miles per gallon around the city and 29 miles per gallon on the highway. Fuel ratings are dependent upon the engine, make, and model of the Jeep Wrangler.
Jeep Wranglers aren't really known for their good fuel economy, as a matter of fact, they have a reputation of the opposite, but new features and additions have been made in hopes to improve its efficiency. The new models coming out have the best fuel mileage compared to any previous models. It will be helpful to understand how the different models compare throughout the years, so you can get the best fit for the price you want.
Fuel Economy for Different Years & Models
As you look through this table, you will see how the different years and models differ slightly in their fuel economy. Another large factor in the different MPG per vehicle is automatic versus manual transmissions. Improvements are made to the fuel economy as new vehicles are made. Over time, the fuel economy has improved and will hopefully continue to improve for the Jeep Wranglers.
Model & YearMPGSpecs2015 – 2018 Jeep Wrangler 4WD17 MPG – City
21 MPG – Highway
18 – Average
3.6 Liter
Automatic 5 Speed Transmission
2015 – 2018 Jeep Wrangler Unlimited 4WD
16 MPG – City
21 MPG – Hwy
18 MPG – Average
3.6 Liter
Automatic 8 Speed Transmission 2018 – 2019 Jeep New Wrangler 4WD 23 MPG – City
25 MPG – Hwy
24 MPG – Average
2.0 Liter/ 4 Cylinder
Automatic 8 Speed Transmission
Turbo 2018- 2020 Jeep New Wrangler Unlimited 4WD17 MPG – City
23 MPG – Hwy
19 MPG – Average
3.6 Liter / 6 cylinder
Manual 6 Speed
Regular Gas 2020 Jeep Wrangler 4WD22 MPG – City
24 MPG – Hwy
23 MPG – Average
2.0 Liter / 4 cylinder
Automatic 8 Speed Transmission
Turbo
2020 Jeep Wrangler Unlimited 4WD
22 MPG – City
29 MPG – Hwy
25 MPG – Averaged
3.0 Liter
Automatic 8 Speed Transmission
Turbo 2021 Jeep Wrangler Rubicon EcoDiesel 4WD22 MPG – City
29 MPG – Hwy
25 MPG – Average
3.0 Liter
Automatic 8 Speed Transmission
Turbo
Statistics from here and here
Reasons for its Gas Mileage
Jeep as a whole is a widely loved brand of vehicle; their vehicles last a long time and have a very well-known appearance, but the place in which they falter most is their fuel economy. It has become increasingly important over the years to have better fuel per mile because fuel is expensive and prices are always on the rise.
One of the reasons the Jeep Wrangler gets poor gas mileage is because of its shape. The Wrangler is incredibly boxy and does not have very good aerodynamics like other similar vehicles. These reasons and others lead to the inconsistent fuel economy of the Jeep Wrangler.
Improvements have been made over time with the engine and fuel, but the typical Jeep Wrangler physical appearance remains iconic and unchanged. Because of its shape, it is more susceptible to wind and weather resistance that makes you spend more time and money at the gas station.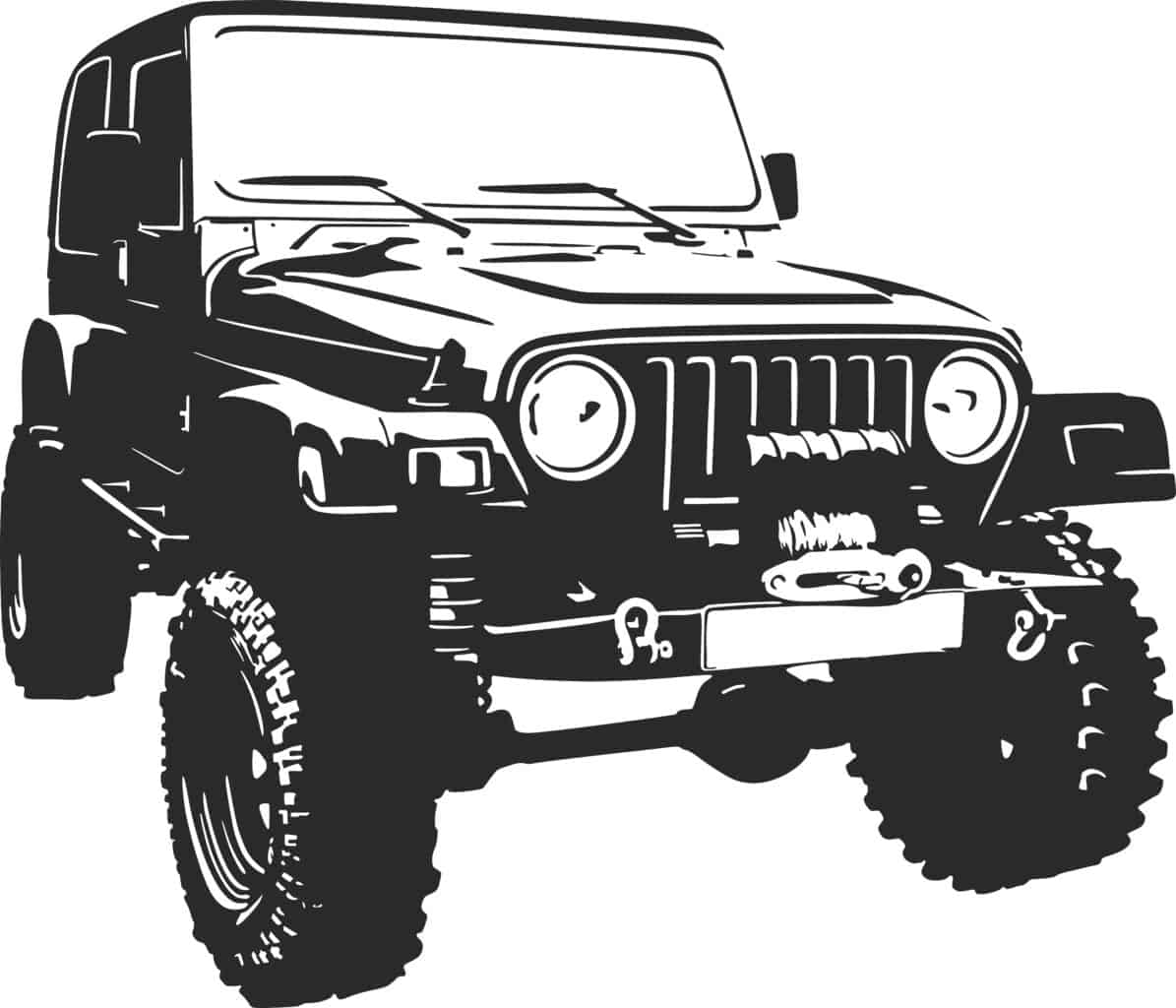 Another reason for its low fuel milage is its weight. A Jeep Wrangler weighs about 3,948 to 4,449 lbs. That large of a vehicle is bound to vary in the fuel economy department. The vehicle itself weighs a ton (figuratively) and can weigh even more if you add on a larger set of tires.
Quickly accelerating the vehicle will also negatively impact fuel economy, as well as frequently driving on off-road terrain.
Ways to Improve Fuel Economy
There are a few different ways you can improve the fuel economy on your Wrangler. First, you want to maintain your engine. Some Jeep owners recommend sea foaming the engine, which will clean up the carbon intake in your engine, enabling it to run more smoothly.
You also want to do regular engine check-ups, making sure it is clean and everything is running in order. This consists of changing the oil, installing new spark plugs and spark plug wires, and adding transmission fluid. You also want to make sure you maintain the appropriate air levels in the tires.
Next would be to upgrade with a throttle response controller. The throttle body in a Jeep Wrangler controls the airflow in the engine. By installing a throttle body controller, the delay the throttle systems have in a Jeep Wrangler will be eliminated.
This will improve your engine's fuel economy because the engine will cool faster. When the engine does heat up, the vehicle slows down and uses a lot of fuel in the process. However, when the engine throttle system and ECU (Engine Control Unit) work together in a stronger harmony, the cooling process increases, and more gas is saved.
Another way to improve the fuel economy of a Jeep Wrangler is to stay on top of air filter maintenance. You might consider adding a depth-based high-flow filter that will improve airflow into your engine combustion systems.
Also consider not installing any over-the-top off-road tires. Of course, one of the perks of owning a Jeep Wrangler with off-road mud tires is the fact that you can drive through any muddy and rocky terrains, but in reality, these additions cause poor fuel economy.
If fuel economy is something that is important to you, you might consider sticking with lighter-grade highway tires. Tires are a big factor to consider when buying a Jeep. One of the primary purposes of Jeeps is for off-road adventures. Therefore, if you are unwilling to spend the extra money because of the poor fuel economy, then perhaps a Jeep Wrangler will not be a good match for you.
The tops you use with your Jeep could also affect gas mileage. Racks should be removed to get better gas mileage. Overall, the less you carry in a Jeep Wrangler, the better fuel economy you will have. The heavier the load you carry will increase the stops at a gas station to replenish your tank.
It is best to also practice good driving habits. A Jeep Wrangler is not the best to drive in the city as idling is prevalent in cities with the flow of traffic and the many stoplights. Whenever you are not driving, your engine should be turned off. Maintaining a constant speed of 55- 65 miles per hour is ideal as this will improve your fuel economy.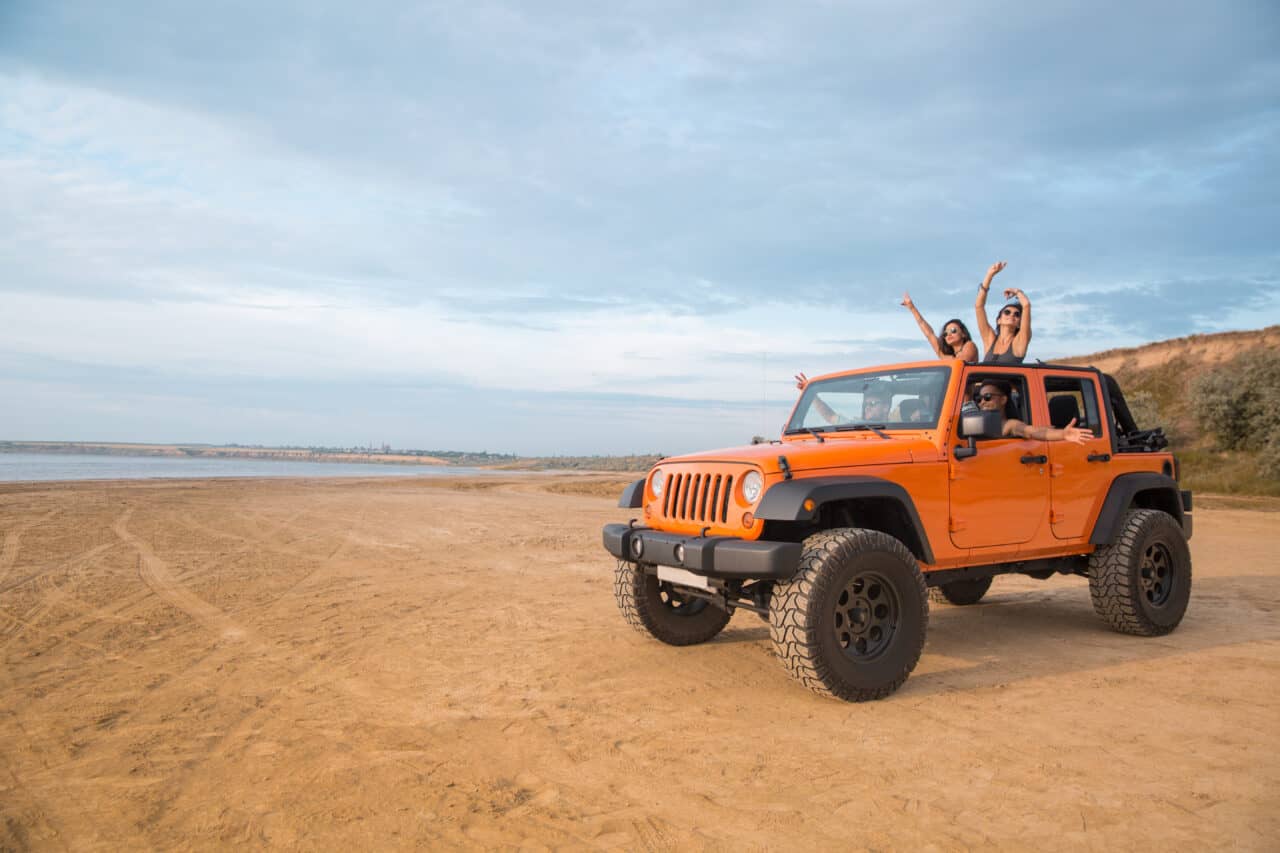 As for improving your fuel economy in the city, some users on wranglerforum.com have suggested coasting to stoplights, meaning as soon as you see a light turn red, coast into the stop very slowly instead of slamming your foot on the break to come to an abrupt stop.
This will give your engine time to power down slowly instead of quickly. By doing so, you won't have to accelerate as much when the light turns green. This also works when you practice driving slower and try not to be too aggressive in your driving. Accelerating quickly will burn more fuel. Driving at a slower and more consistent speed will improve gas mileage.
Best Jeep Wrangler for MPG
As we have seen and talked about, Jeeps have steadily been improving their fuel economy, and one of Jeeps' newest models, the 2020 Jeep Wrangler Unlimited Rubicon, has really taken the cake in fuel economy. It is an EcoDiesel model, which means it runs on diesel rather than gas. It has a 3.0 Liter and V6 engine.
It has been rated to have a higher fuel economy than other Jeeps before it. Its EPA rating is 22 MPG in the city, 29 MPG gallon on the highway, and 25 MPG all around. It also is now top-rated across crowds of Jeep Wrangler fans because of its torque and continued off-road reputation.
| | |
| --- | --- |
| Models | Estimated MPG |
| Jeep Wrangler 2dr 4WD 6 cyl, 3.6 L, Automatic 8-spd | City 20-Hwy 24-Combined 20 |
| Jeep Wrangler 2dr 4WD 4 cyl, 2.0 L, Automatic 8-spd | City 22-Hwy 24-Combined 23 |
| Jeep Wrangler 2dr 4WD 6 cyl, 3.6 L, Manual 6-spd | City 17-Hwy 25-Combined 20 |
| Jeep Wrangler 4dr 4WD 6 cyl, 3.6 L, Automatic 8-spd | City 19-Hwy 24-Combined 21 |
| Jeep Wrangler 4dr 4WD 4 cyl, 2.0 L, Automatic 8-spd | City 21-Hwy 24-Combined 22 |
| Jeep Wrangler 4dr 4WD 6 cyl, 3.6 L, Manual 6-spd | City 17-Hwy 23-Combined 19 |
Jeep Wrangler Models from 2021
Sadly, there are also some things in the new Wrangler that people aren't loving, including the noisy ride, and the $4,000 extra dollars it is to get this upgraded version. It also adds about 400 more pounds to the previous weight statistic, meaning even more to control and greater wind resistance.
The fuel mileage is really high, but diesel costs 17% more nationwide than unleaded does, so it all depends on the preference of the person and the amount of time and money you want to spend. The Jeep has better gas mileage because of its diesel-powered engine. More research will help you as you try to make a decision regarding a Jeep Wrangler.
In the end, we see that Jeep Wranglers average at about 17 to 19 miles per gallon, but the brand is constantly trying to improve those numbers regardless of the things that cannot be changed without changing the entire appearance.
The engine, transmission, fuel type, driver, maintenance, and age will all contribute to the fuel economy, so look for the specifics for the particular specs of the Jeep Wrangler you are looking into.