Which New Jeep Models Have The Best Fuel Economy?
This post may contain affiliate links. As an Amazon affiliate, I earn from qualifying purchases.
Which New Jeep Models Have The Best Fuel Economy?
In recent years it seems like every company is constantly improving its lineup of cars. Speed, power, features, and fuel efficiency are among the top features that customers are looking for. Thankfully for Jeep fans, their new lineup has made some great additions complete with advanced fuel economy.
Which new Jeep models have the best fuel economy? The new Jeep Renegade has the best fuel economy in the lineup, getting 24 MPG city and 32 MPG highway. The Jeep Compass and Cherokee are not far behind with 23/32 MPG and 22/31 MPG respectively.
While these three are the top contenders for fuel-efficiency straight off of the lot, the Jeeps' new lineup has made significant improvements and is worthy of consideration for your next vehicle, and you can always use some additional tricks to improve your fuel efficiency. Fuel efficiency of Jeep by model, how to improve your Jeep's fuel-efficiency, and more will be discussed below.
Fuel Efficiency of Jeep by Model
1. Jeep Renegade
As mentioned above, the Jeep Renegade has the best fuel economy of the 2020 Jeep lineup. With the ability to get 24 MPG city and 32 MPG highway, this matches fuel economy with that of many Sedans.
The Jeep Renegade is what is known as a "Compact SUV" or "Sport Utility Vehicle" that is great for offroading and adventure. It is also a 4×4, so you will have optimal control in navigating this vehicle on various terrain. With a high fuel economy and other sporty features, this vehicle makes a great choice for your upcoming endeavors.
2. Jeep Compass
As the second most efficient Jeep in the lineup, the Jeep Compass is just a hair behind the Jeep Renegade. With 23 MPG city and 32 MPG highway, the Jeep Compass would be almost unnoticeably different in fuel economy from the Jeep Renegade. This is great news to buyers, as it gives another stylish option to choose from for those who want something a little more sleek than the Renegade.
The Jeep Compass comes in a 2WD and 4WD, so you can choose your preference depending on your experience and desire. Either way, this vehicle choice is a top contender for those of you looking for a two-row, fuel-efficient ride.
3. Jeep Cherokee
The Jeep Cherokee is still notably efficient when it comes to the fuel economy. With 22 MPG city and 31 MPG highway, it is still above the 30 MPG cutoff that many people have when they are looking for a new car.
The Jeep Cherokee also includes technology that is featured in many new vehicles, so you will be sure to enjoy these features. Rather than having to plug your phone in to use various Maps Apps, simply use the GPS and call features included on the dashboard. The Jeep Cherokee is the perfect balance of fuel efficiency, size, and features for the average consumer and should definitely be a top contender when looking to purchase a Jeep.

4. Jeep Grand Cherokee
The Jeep Grand Cherokee experiences a steep dropoff when it comes to fuel economy in the Jeep lineup. It gets 19 MPG in the city and 26 MPG on the highway. While this is fairly low, this is still great fuel economy for such a large vehicle.
The Jeep Grand Cherokee does offer the additional space, though, which is why the fuel economy drops off so much. This additional storage will be great for road trips. While the Jeep Cherokee is considered an SUV and boasts in fuel economy, the Jeep Grand Cherokee leans more into the luxury vehicle department. If you are looking for a spacious vehicle, this is still a great choice.
5. Jeep Wrangler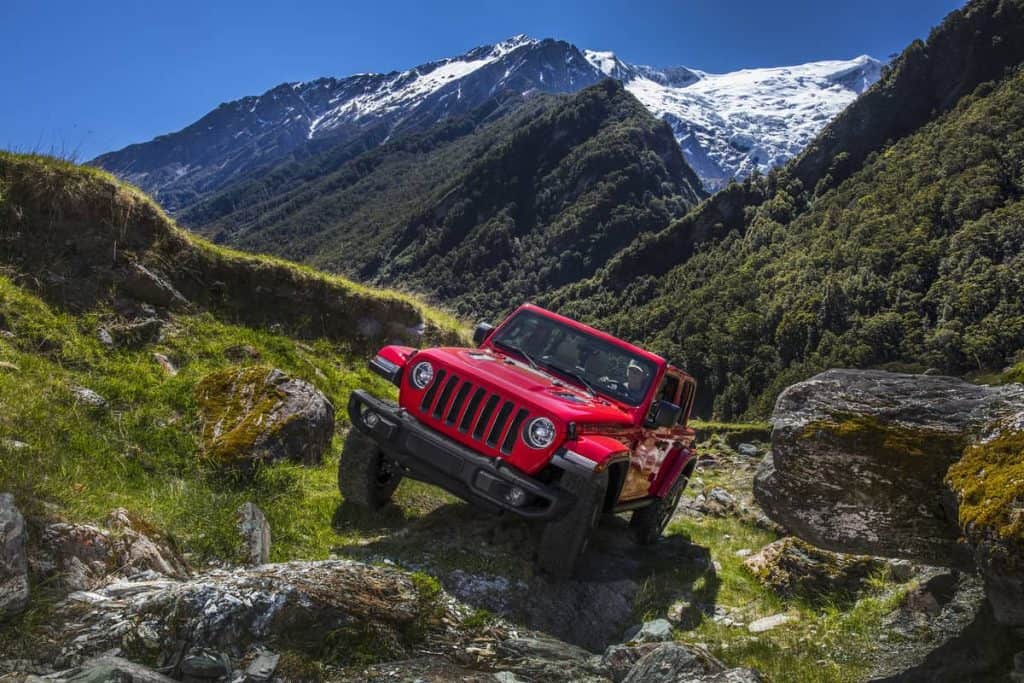 The Jeep Wrangler is a classic that many people (especially those unfamiliar with other Jeep models) picture as a "Jeep". The newest Wrangler gets 17 MPG city and 25 MPG highway. While this is on the low end even for larger vehicles in 2020, this is (at least tied for) the best MPG the Wrangler has seen. Up until the last couple of years, Wranglers would be lucky to get 21 MPG while on the highway.
So, the Jeep Wrangler is continuously improving in fuel economy, though this is not what it is known for. If you are wanting to go off-roading and adventuring without question or concern for your vehicle's overall safety, this is most likely the right choice for you.
Jeep Wrangler EcoDiesel Engine
While the base model of the Jeep Wrangler is mentioned above, there is a new option for a Wrangler that provides much higher fuel efficiency. The EcoDiesel engine can bring your Wrangler up to a 22 MPG city and 29 MPG highway. This is an amazing benefit to those who want a Wrangler.
With this purchase, you will be able to have the thrill of the adventure and the Jeep club wave (if you know, you know) without having to sacrifice fuel economy. This investment will help with your long-term benefits when purchasing a Jeep Wrangler.
6. Jeep Gladiator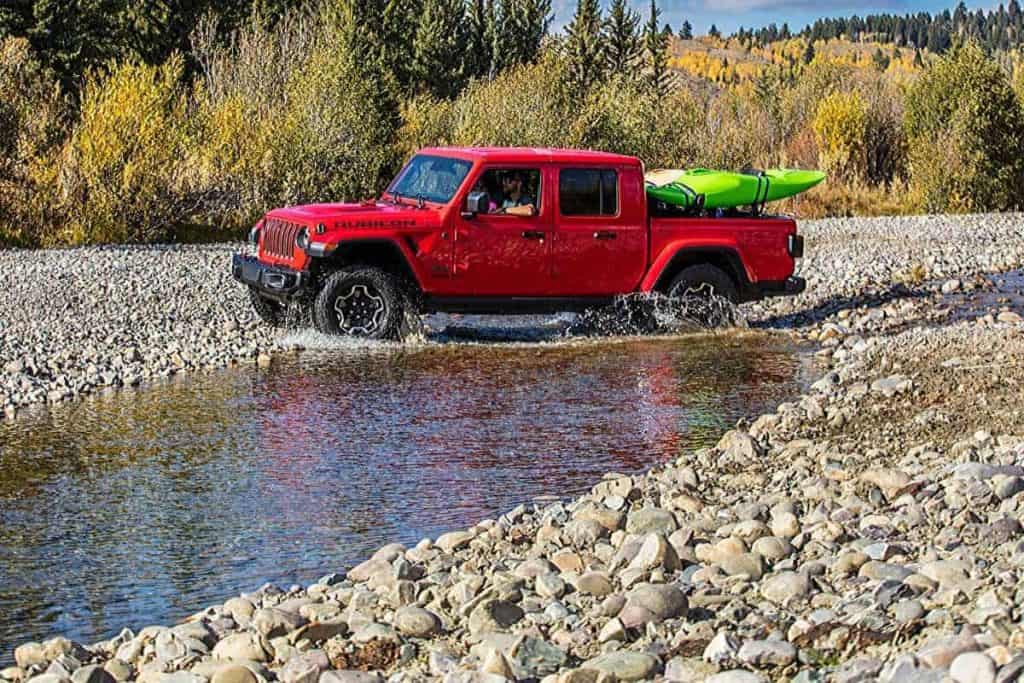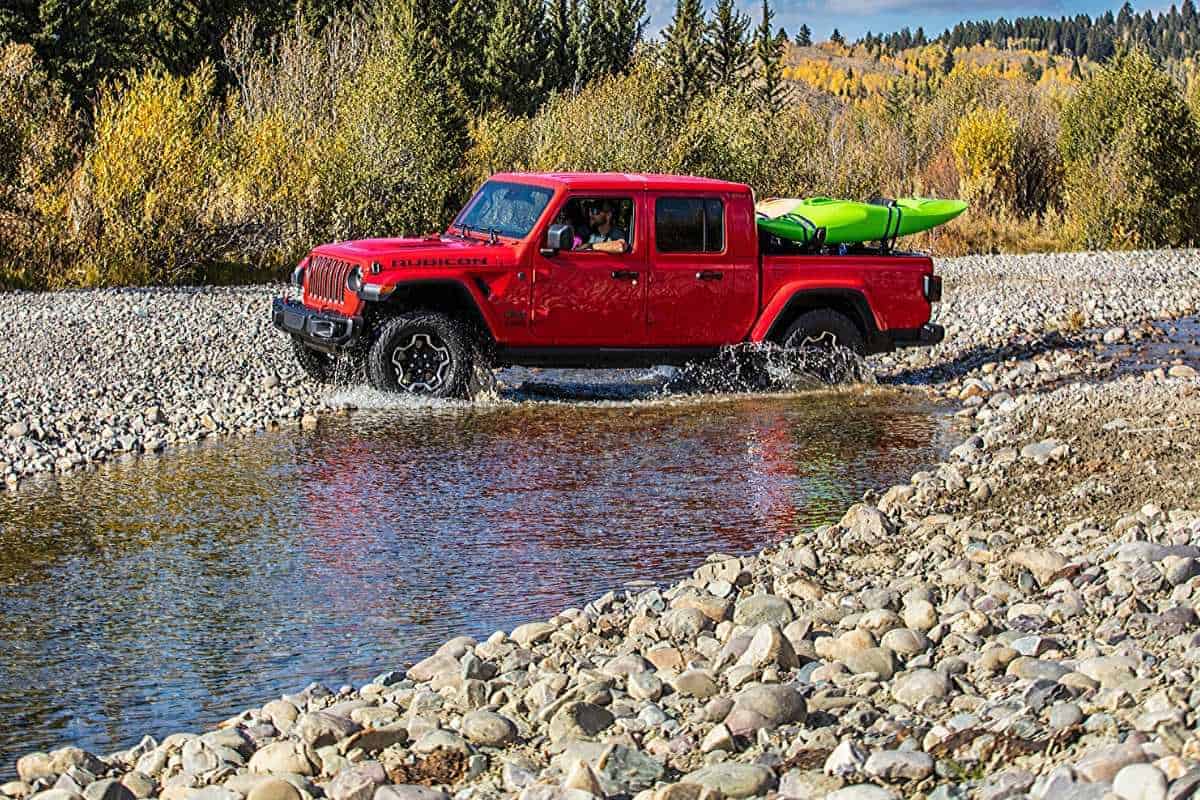 The Jeep Gladiator is new as of 2020. There was a version of it back in the early 2000s, but it was discontinued for many years. While it is the lowest mileage for fuel economy, coming in at 16 MPG city and 23 MPG highway, this is understandable. It is the only truck in the Jeep lineup and for all the extra utility purposes it has, this is not a bad fuel economy.
If you are considering purchasing a Jeep Gladiator, you may think about the included benefits of a truck design. Some of these include the ability to haul heavier, larger loads as well as other equipment. While this may not be the most fuel-efficient vehicle, it can serve other purposes that you may find to be to your benefit.
How to Improve My Jeep Fuel Economy
Unfortunately, many Jeep models will not have special ways in which they can improve the fuel economy. The Jeep Wrangler EcoDiesel Engine is unique to this model and is not standard across the board for most Jeeps. Most of the Jeep lineup are about as good as they will get – and that is okay because they are improving dramatically and doing well.
The Jeep Wrangler (without the EcoDiesel Engine) and Jeep Gladiator are where it truly is tough on the fuel economy. The Jeep Gladiator is new this year, so there is still a lot to be determined around the ability to really fine-tune it. As is the case with most newer models, it is difficult to have high expectations for fuel economy when the main purpose is for hauling heavier loads rather than driving long distances efficiently.
Without special purchase options designed for your particular Jeep model, there are still ways that you can reduce the need to purchase so much gas and help make your vehicle drive more efficiently. Here are some general guidelines to increase your Jeep's fuel economy.
Get a manual transmission.
While new automatic transmissions are quickly catching up to manual transmissions, there is still a benefit to having a manual. Manual transmissions allow you to be in a much higher degree of control for your vehicle.
This implies that you will also be in more control of your Jeep's fuel economy. Rather than allowing the vehicle to determine what it thinks should be automatically happening, you can manually override this and make different choices.
Decrease drag.
One of the best things you can do is cut down on drag from your Jeep. If you have accessories like racks on your Jeep, it is suggested that you take them off to increase your vehicle's fuel economy. Purchasing a hard top instead of a soft-top on a Wrangler will also keep the wind from getting caught anywhere on there and provide less resistance.
By using the natural laws of physics, you can increase the efficiency of your vehicle through distorting or changing its physical properties. Consider how a racecar driver would use the design of his vehicle to predict faster, more efficient travel. You can do the same with your Jeep by reducing drag and wind resistance in these ways.
Over-inflate the Tires
While this cannot be truly suggested except at your own risk, inflating the tires a little extra can help prevent drag. This can save you a couple of miles per gallon on road trips and commutes alike.
If you are not as familiar with cars and how they work, it is suggested that you take your Jeep to a local auto shop for their recommendations of how high you can over-inflate your tires. Doing something that is a little over the edge of what the Jeep manufacturer recommends is something that you will do at the risk of damaging your vehicle.
For Wranglers, Get the EcoDiesel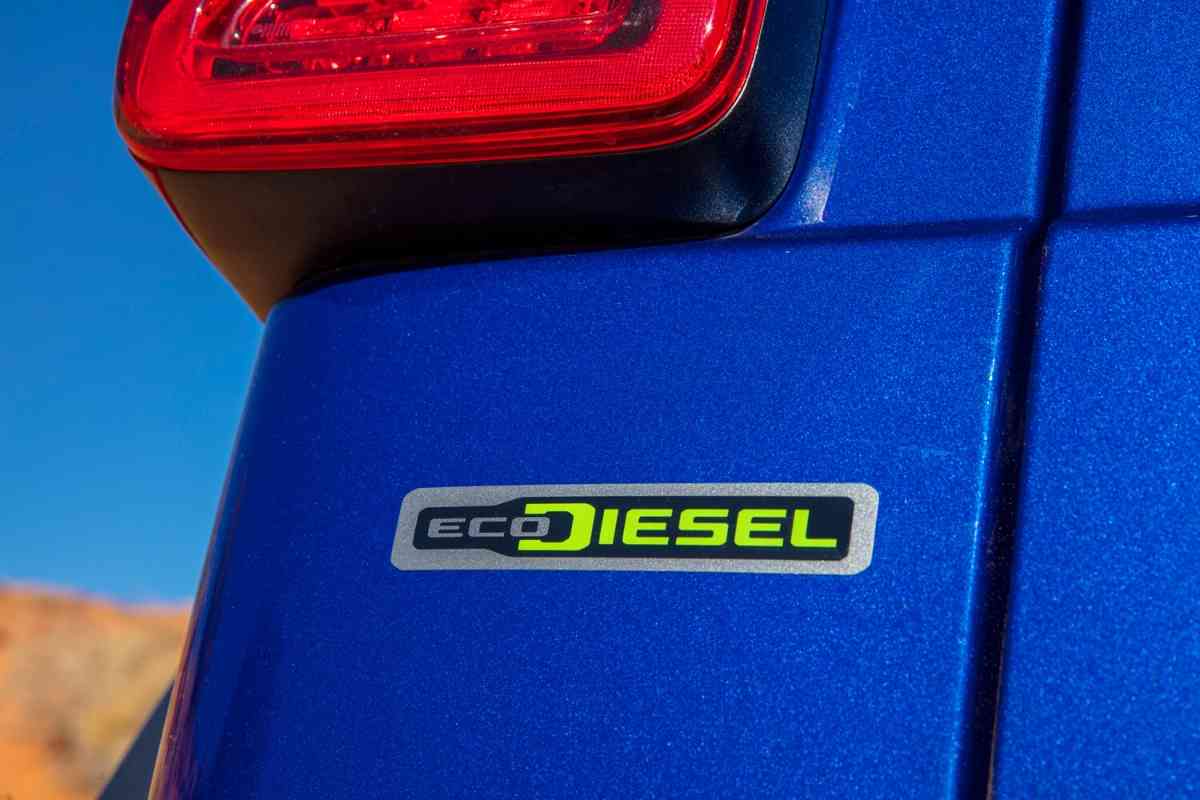 As mentioned above, the EcoDiesel engine can automatically improve your fuel efficiency by leaps and bounds. In fact, at 29 MPG highway, getting this engine can almost replace any of the other tips that you may find around them.
When you are considering the fuel economy of your vehicle, it is likely due to two main reasons: cost or ways to make your vehicle more environmentally-friendly. In making an upfront purchase to increase the fuel economy of your vehicle, it is expected that your purchase will absolutely pay off. Therefore, the EcoDiesel engine is considered a "must-have" for the Jeep Wrangler in improving the fuel economy.
Which New Jeep Models Have The Best Fuel Economy?