What Are the SUVs With the Highest Towing Capacity?
This post may contain affiliate links. As an Amazon affiliate, I earn from qualifying purchases.
Why are so many people choosing SUVs as their favorite towing vehicle? There are lots of cars capable of towing, so it seems that the versatility of the SUV has made it a prime candidate for towing.
With so many people choosing SUVs, it becomes crucial to determine which ones have the highest towing capacity and which SUVs are most worth your time and money investment.
What Are the SUVs With the Highest Towing Capacity?
The SUVs with the highest towing capacity are the Ford Expedition, Dodge Durango, Lincoln Navigator, Nissan Armada, and Infiniti QX80. These SUVs not only provide the most towing capacity, but they are reliable vehicles with tons of features besides towing capacity, though they are expensive compared to other SUVs in their class.
Just what are the advantages of each of these SUVs? What insane towing capacity numbers are they able to reach?
Join me as I share my enthusiasm for the biggest towing giants of the SUV world on the road today.
Top Rankings for SUV Towing Capacity
These SUVs are the ones with the highest towing capacity. It is interesting for people who love big numbers like me to see how each one stacks up and compares.
1. Ford Expedition
The Ford Expedition comes in first on the list with an impressive max towing capacity of 9,300 pounds and is the only commercial SUV vehicle to break the 9,000-pound barrier thus far and is the highest rating of any model-year SUV in 2021.
However, the Ford Expedition can only reach this unbelievable towing capacity if you invest in all of its packages.
These packages include the Expedition Max, an extended-length version of the expedition, and the heavy-duty trailer tow package, which gives the Ford Expedition a heavy-duty radiator, among other quality of life trailer safety pulling features.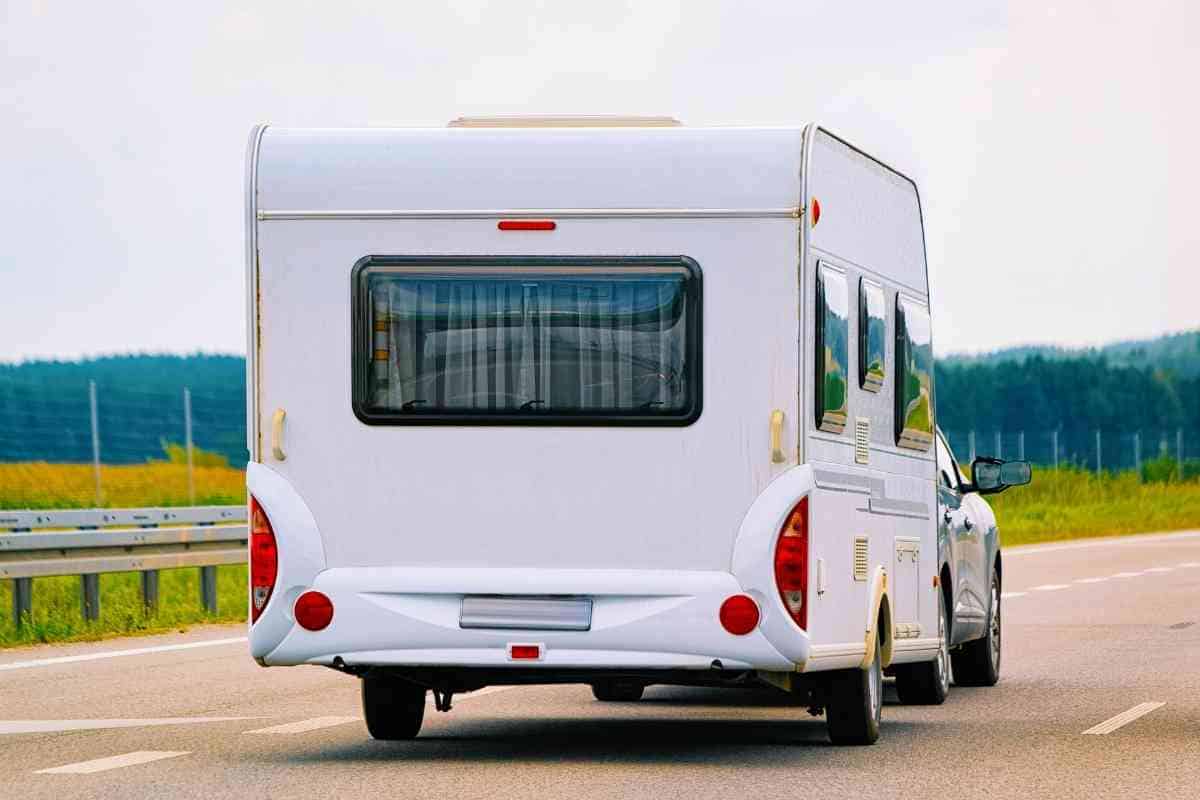 2. Dodge Durango
Next in the ranking is the Dodge Durango, which manages to accomplish the feat of making this list without even being a full-size SUV.
The Dodge Durango sports an impressive 8,700-pound maximum towing capacity, and it does it while still being small enough to have fun zipping around in.
This capability is a fantastic feat to accomplish while still being a midsize SUV.
Now, of course, if you aren't picking all the options and upgrades, the lowest tread package for the Dodge Durango only comes with 6,200 towing capacity out of the box.
This is still a pretty good towing capacity number that will get the job done in most situations, but it is not so much compared to its monstrous 8,700-pound potential.
Thanks to the Dodge Durango's newest Hellcat engine, when upgrading to a Durango SRT, you are going to get 475 horsepower and a top speed of 180 mph.
There are some drawbacks to the Dodge Durango that takes away from the positives of its success in on-road performance and in towing capacity.
The Dodge Durango does suffer a bit on its off-roading capabilities, so pulling trailers in off-road environments will not be optimal with a Dodge Durango.
For the price of a Dodge Durango, you would find a vehicle with much better off-road performance.
Another drawback is that it took a hit to its safety score, only scoring a 4-star safety rating from the National Highway Traffic Safety Administration (NHTSA) compared to most of its peers having a perfect 5-star rating.
It also suffers in the handling department a bit, as owners find it handles more like a truck than an SUV, that is to say, that it does handle a little more sluggishly.
3. Lincoln Navigator
The Lincoln Navigator can max out its towing capacity at 8,700 pounds through this reduces to 8,300 with the four-wheel-drive version, and the extended length version reducing it further to 8,100 pounds.
Many car enthusiasts consider this one of the most luxurious large SUVs because of its spacious three rows of seats that allow adult-sized people to fit in the back rows.
You also get one of the largest cargo spaces in an SUV with almost 21 cubic feet behind the third row and 103 cubic feet maximum cargo capacity throughout the vehicle.
With this much space, you might not even need a trailer to tow it all.
Saving space in the trailer has its advantages, and the extra weight can help your car more easily haul hefty trailers.
Of course, these impressive towing numbers only come if you opt for the optional packages.
The Heavy-Duty Trailer Tow Packages is the major one that comes with an electronic traction assist system that can distribute torque properly to each wheel, increasing towing efficiency.
4. Nissan Armada
The Nissan Armada is a full-size SUV with a maximum towing capacity of 8,500 pounds.
The towing capacity starts lower based on the trim options, but it can reach that 8,500 number with upgrades.
It has a 5.6L V8 engine that powers its towing capacity numbers with 400 horsepower and 413 lb-ft of torque.
While less popular than some other American brands on this list, it prides itself on being luxurious and having excellent rear suspension.
While not having the fanciest interior, it does stand out compared to the vehicles that appeared earlier on this list.
The rear suspension makes it a much smoother ride than it would otherwise be for its size, and it also accelerates surprisingly well for its large size.
It gets a 14 mpg field economy in the city and 19 mpg on the highway, which is hindered a bit with the all-wheel-drive add, which reduces your mpg by one.
5. Infiniti QX80
The Infiniti QX80 boasts a maximum towing capacity of 8,500 pounds, the same as the Nissan Armada.
It is considered a sibling to the Nissan Armada because Nissan's Infiniti line is a luxury version of their standard Nissan line.
Because it offers the same towing capacity, it ties with its sibling, the Nissan Armada, but places lower on the list because of its inflated luxury sticker price.
The Infiniti also features a tow hitch with a wiring harness with a seven-pin capacity.
This extra feature comes standard and helps tremendously with load-leveling, which decreases the stress on the vehicle's suspension.
It also loses out in passenger space because the Armada has one of the best passenger legroom capacities, particularly in the back row; there is no contest on that front.
However, the Infiniti does have a slight edge on interior features because of its optional theater package.
This package put two extra 9-inch screens attached to the front seat headrest for second-row passengers' personal viewing pleasure.
Again, while the Infiniti might score a few more points, it is marketed as a luxury vehicle at a luxury vehicle price.
For this reason, the Nissan Armada can overtake it on this list.
Final Thoughts
It is impressive to think that the race to increase towing capacity gets more competitive every year, with car brands racing to shatter previous records.
Becoming the best-in-class for towing is fierce competition that is excellent for drivers.
The more options we have, the more freedom we have with our rides, and the less these companies can afford to charge for premium towing capability like they used to.