Why Are Walmart Tires So Cheap?
This post may contain affiliate links. As an Amazon affiliate, I earn from qualifying purchases.
If you're looking for inexpensive tires, you've probably considered your local Walmart. But when you see their seemingly unreal prices, it might cause you to hesitate. After all, why are Walmart tires so cheap?
Walmart tires are cheap because Walmart has a high sales volume, which allows them to offer lower prices than their competitors. They also have exclusive deals with some tire manufacturers. Plus, they tend to offer lesser-known brands that sell at lower prices. 
If you're concerned that low-priced tires mean low quality, read on. We'll explain exactly how Walmart sells tires at such low prices and whether or not you'll end up with low-quality tires when you buy from them.
Why Walmart Can Sell Tires at a Low Price
Walmart's entire mission is to help people save money and live better. They do this by offering incredibly low prices on pretty much everything they sell, including tires.
When it comes to tires, they're able to offer low prices for a few different reasons, the biggest one being their high sales volume overall.
High Sales Volume
Walmart sacrifices its gross profit margins in order to maximize its sales volumes. In other words, they sell everything for less than their competitors, but they also sell a lot more of it.
Some claim that the low tire prices inside Walmart Auto Centers are to lure customers in, but that's incorrect.
Customers come to Walmart for low prices on everything they sell. They're not offering low rates on tires, then charging exorbitant amounts on auto services or related parts.
Because so many people want the cheapest price around (and why wouldn't you?), Walmart is able to sell more tires than their competitors, like Costco or Pep Boys. And that means they can offer lower prices overall.
That said, their low prices aren't that much lower when it comes to name brands. You'll save a few bucks on Michelin or Goodyear tires at Walmart. However, the real cost savings comes when you consider brands you've probably never heard of.
Exclusive Agreements with Certain Manufacturers
Walmart's pricing strategy works in part because of its relationship with manufacturers. It's such a massive company that they can approach suppliers and request special pricing and exclusive deals.
In the case of tires, for example, Walmart works with Goodyear to sell a brand called Douglas Tires, which is exclusive to Walmart Auto Centers.
Goodyear manufactures Douglas Tires but doesn't put their name on them, and the tires are only available for purchase at Walmart.
The cost of Douglas Tires is hard to beat, and customers still get an American-made, top-quality piece of equipment for their car.
Offer Lesser-Known Brands
On top of exclusive deals with large manufacturers, Walmart also offers lesser-known brands at a reduced price. Chances are you've never heard of Achilles or Lionhart Tires, but Walmart sells both brands at an extremely low rate.
Whether or not tires like these are high-quality is a different question. Most of them are made in China or Indonesia, and they don't have the backing of trusted manufacturers like Goodyear.
However, many drivers give them great reviews. So, if you're okay with putting an unknown tire brand on your car, they might not be the worst idea.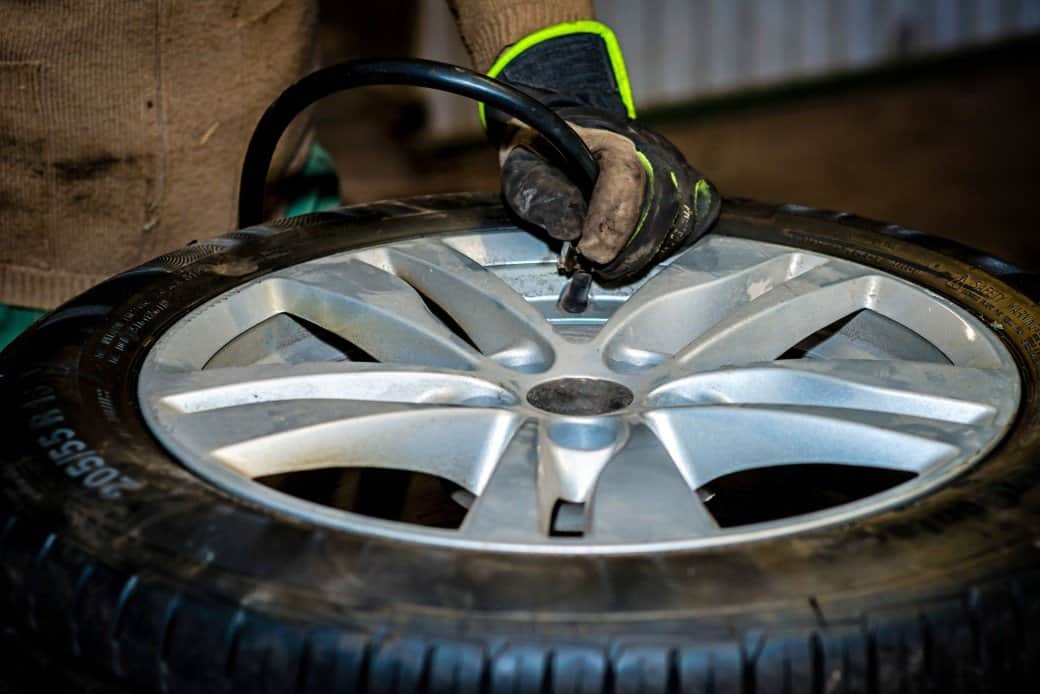 No Extra Services or Returns
Walmart isn't known for its over-the-top service. They offer no-frills tire installation packages that don't come with extras unless you ask.
Even then, the services you might get at your local mechanic often aren't available. They're not going to give you a ride home while you wait for installation. Nor will they offer you a complimentary car wash.
Walmart also doesn't accept tire returns unless the tires are completely unused. You can't come back and say you're dissatisfied with the tires you picked after driving on them a few miles.
The lack of frills and returns allows Walmart to offer lower prices on their tires and installation services. You might not get the high-end treatment, but you also aren't paying for it.
Are Walmart Tires Low-Quality?
There are many internet rumors about Walmart tires being low-quality. The truth is that buying tires at Walmart isn't any different than buying them in other places, except the price could be substantially less.
That said, if you choose to buy a lesser-known brand from Walmart, it's important to know what you're getting.
Most of those brands aren't offering premium tires. That means they may have a longer braking distance, and they might lose some traction on wet surfaces.
They'll probably work just as well for everyday driving, but if you need to make a quick, evasive maneuver, especially on a rainy day, you might notice your tires are lacking.
In a worst-case scenario, non-premium tires could lead to an accident, but you'll have to weigh the risks yourself. If you don't drive very often or driving on the highway is rare, you might decide the cost savings are worth the risk.
On the other hand, if you have kids in the backseat or a long, daily commute, you might be better off purchasing premium tires. You can still get them at Walmart, and you'll still save a little bit, just not as much as you might have with a lesser brand.
Buying Tires at Walmart—What to Expect
Buying tires at Walmart is a pretty easy process. You can purchase them online. When you do, the Walmart website will direct you to make an appointment for installation at your nearest Walmart Auto Center.
Even with an appointment, however, expect to wait a bit. Walmart Auto Centers have a ton of customers going through them each day. So, tire installation here will typically take several hours.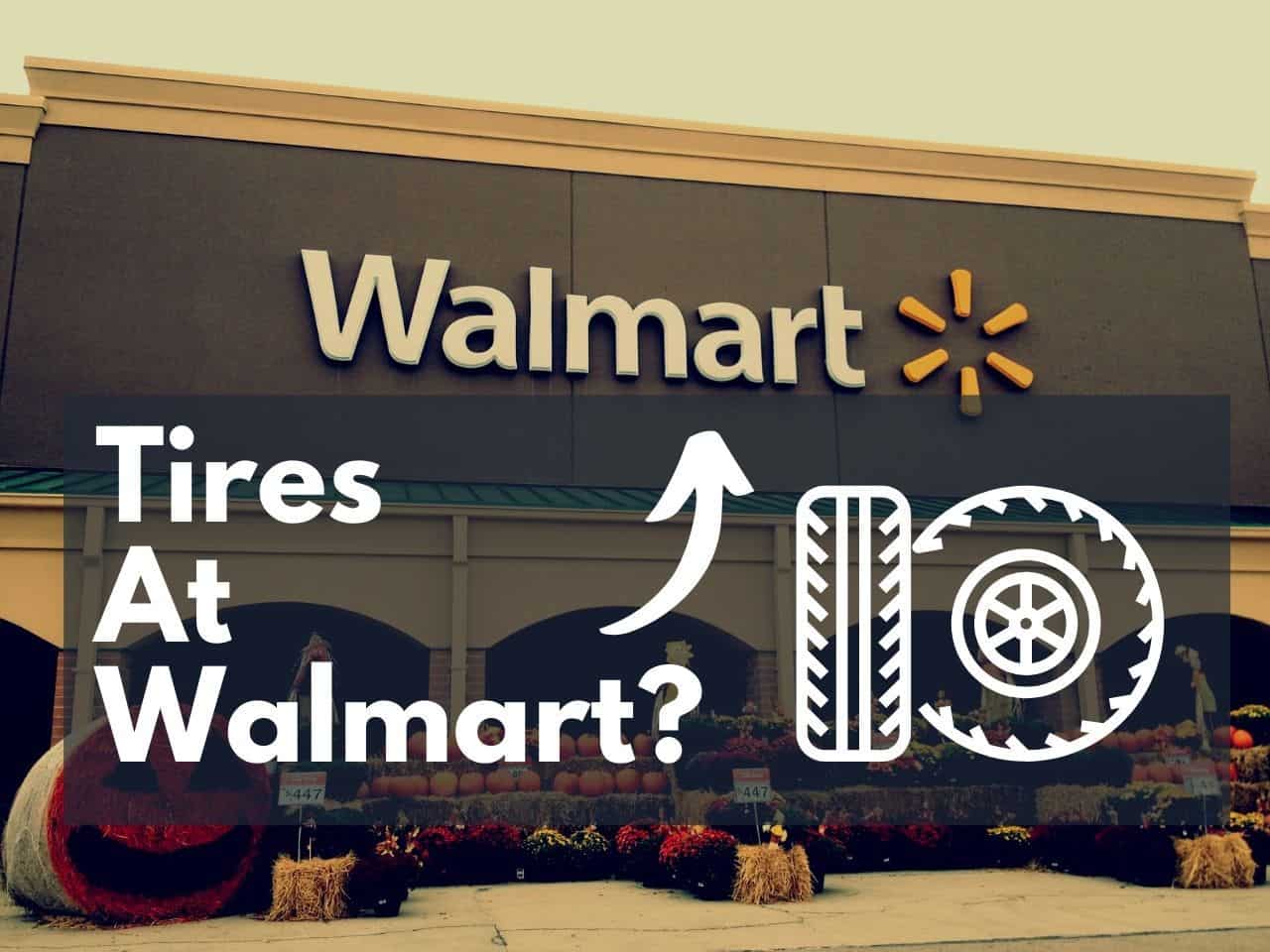 When buying and installing tires at Walmart, you can expect them to include:
Tire mounting
Valve stem & TPMS servicing
Lifetime balance and rotation services every 7,500 miles
50-mile lug re-torque
For a little more, you can purchase the Walmart Road Hazard Warranty. This will cover flats and general wear and tear within the first 25% of tread wear.
That said, the tires you're purchasing likely come with a manufacturer's warranty already. So, read the fine print on that before buying the additional Road Hazard Warranty from Walmart.
Frequently Asked Questions
You might still have questions about the price of tires at Walmart. Let's see if we can answer them.
Are tires cheaper at Walmart or Costco?
Tires are a tad cheaper at Walmart than they are at Costco. However, if you have a Costco Executive Membership, your tire purchase will go towards their 2% reward certificate program.
So, you may want to price shop the two stores before you buy your tires of choice. If the difference is less than 2% and you have a membership at Costco, the yearly rewards certificate is an incentive to go there over Walmart.
Can you bring your own tires to Walmart for installation?
Yes, you can bring tires purchased elsewhere for Walmart to install. Their installation packages are still extremely affordable.
Does Walmart offer free alignments for tires purchased there?
In 2021 Walmart stopped offering tire alignment services altogether. So, no, you can't get a free alignment for your tires at Walmart, even if you purchased them there.