What Is the Maximum Speed A Jeep Wrangler Can Go?
The Jeep Wrangler is a vehicle that attracts people for a lot of different reasons. Most people drive Jeep Wranglers due to their amazing off-road capabilities.
Even if they drive their vehicle for their daily life activities, they usually have plans to use their Wrangler off-road on a regular basis. The design is built specifically for off-roading and there's a ton of aftermarket support which means you can continue to add to your Jeep Wrangler with items that will improve its performance.
One area of performance that some people seem to be interested in is top speed. While the maximum speed of a Jeep is not a usual concern; some people do want to go fast when driving their Jeep Wrangler.
When trying to achieve maximum speed, it's important to note that you should follow all applicable laws and make sure that you are driving safely depending on the conditions of the road, environment, and any other drivers if applicable.
What Is the Maximum Speed a Jeep Wrangler Can Go?
The Jeep Wrangler has enough power to drive faster than it needs to. Most reports have it reaching up to 100 mph which should be more than enough to get you where you're going. Some people report that the drive may get a bit uncomfortable when you start to get over the 80-85 mph which makes sense.
That's really the maximum speed that you should be trying to drive; and the ride of the Wrangler should be pretty comfortable up to that point.
If there is a specific situation where you need to push past that, you should be able to, however it is not necessarily recommended.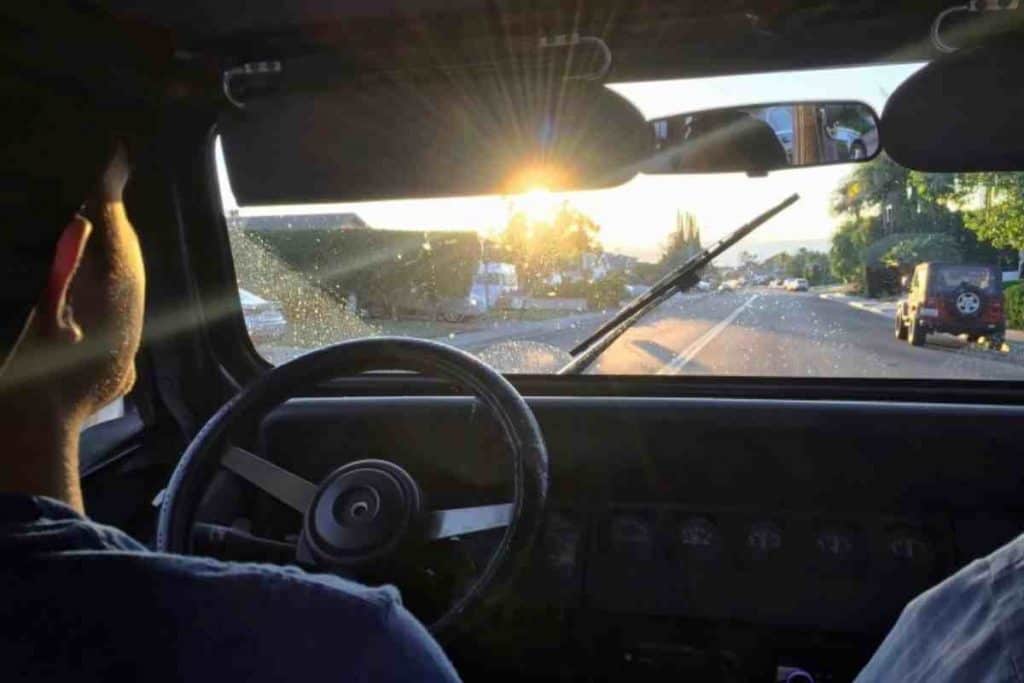 Jeep Wrangler Engine
Starting with the Jeep Wrangler Sport, you have a 3.6L V6 24V VVT Engine. This engine includes start & stop technology which automatically shuts off the engine at full stops and then starts it up again for takeoff.
That feature can be a little bit hard to get used to, however once you have been driving with it for awhile it starts to feel very natural.
That technology is designed to add a bit of fuel efficiency to the vehicle as well as deliver a nice performance. If you are completely against this start & stop technology, you can disable it with a simple push of the button.
It's recommended that you keep it on and even try it for a bit even if you don't like it at first, but again it can be turned off for those drivers who don't want it at all.
You can also upgrade the engine to a 3.0L V6 Turbo Diesel Engine with ESS. The upgrade picks the engine up to 260 horsepower and 442 lb-ft of torque which is a very nice performance set up.
The 18.3 gallon fuel tank should keep you moving for some time, and the 3.73 rear axle ratio is a great set up for off-road performance.
These engines come with a 6-speed manual transmission which may be intimidating for some drivers. Most people aren't quite as prepared as they should be for a manual transmission, however Jeep vehicles aren't often driven by "most people".
There are options available with either Sport engine to "upgrade" to an 8-speed automatic transmission. That's great for a lot of drivers who have never driven stick, however if you are planning to get serious off-road it's nice to be able to operate a manual transmission for that bit of extra control when you are driving. Some purists would say it's the only way to go.
The Sport is the low-end model for Jeep Wranglers, so let's take a look at the engine of the top-of-the-line Rubicon Recon model.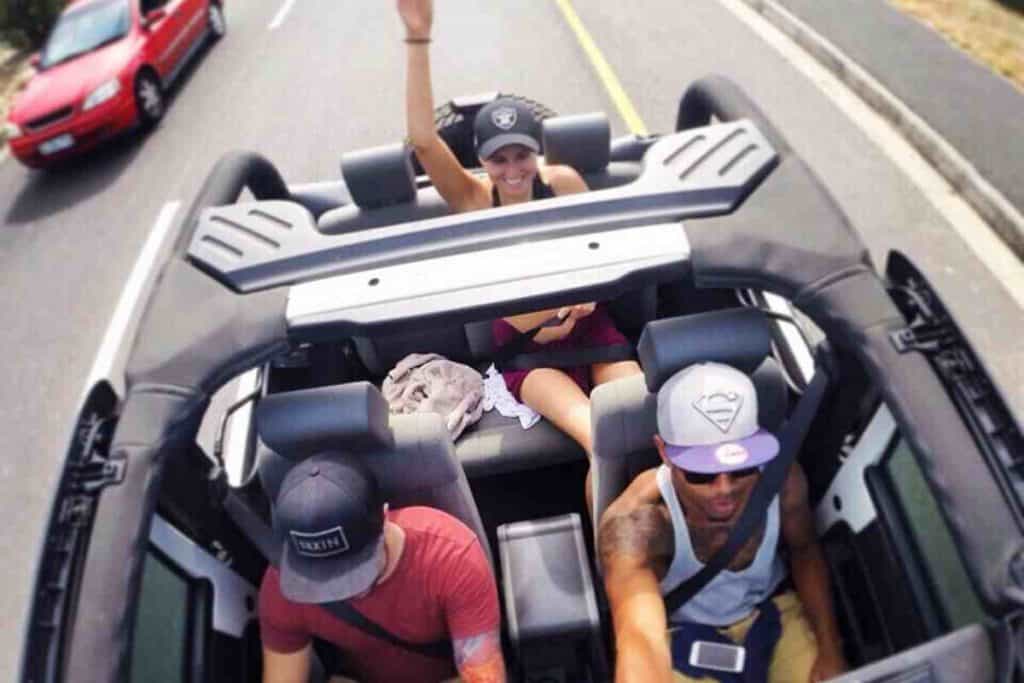 The Rubicon is an absolute beast when it comes to off-roading so it is going to be well equipped, although off-road performance doesn't always mean the best performance on road. That makes sense as the two situations are quite different from one another.
The Rubicon Recon comes standard with a 2.0L I4 DOHC D1 Turbo eTorque Engine. This is an excellent engine that gives a great level of performance.
It has a belt start generator that allows for a nice and smooth transmission when you are starting or stopping your vehicle. After a complete stop, you'll feel a much smoother launch "sequence" to get the Rubicon moving again.
Interestingly enough, the Rubicon Recon actually comes standard with an 8-speed automatic transmission and a 4.10 Rear Axle Ratio. The TorqueFlite transmission system provides quick acceleration and precise shifting to make sure that every ride you take in the Rubicon is a smooth one.
When you get to the Sahara Altitude, you have a few different options for your engine choice. There are 4 options in this model.
You can use the:
3.6L V6 24V VVT Engine Upgrade 1 w/ ESS
2.0L I4 DOHC D1 Turbo eTorque Engine
3.6L V6 24V VVT eTorque Engine Upgrade 1
3.0L V6 Turbo Diesel Engine with ESS
Generally speaking, all of these engines give the Sahara Altitude a lot of power; but the 3.0L V6 Turbo Diesel Engine with ESS is probably the strongest. It's also the most expensive as an upgrade option.
The 3.0L Turbo Diesel Engine comes packed with a lot of power and will help you reach that maximum speed quickly.
All of these engines make a decent choice though and you should be happy with your Jeep's performance regardless of what decision you make.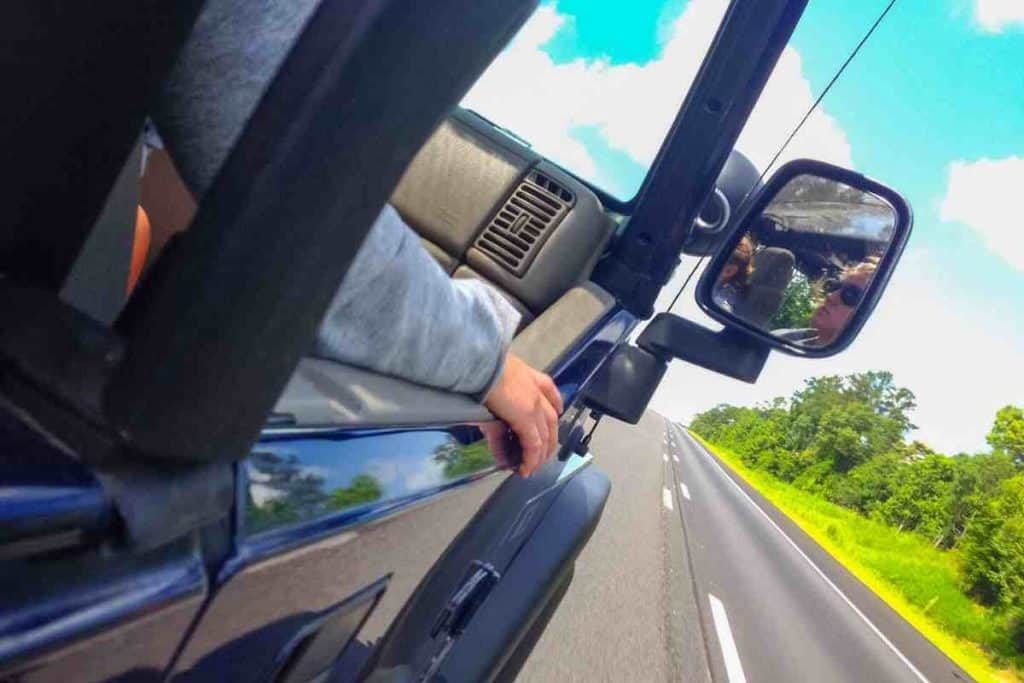 Conclusion
At the end of the day, most people do not drive their Jeeps to achieve a fast maximum speed.
Most Jeep Wranglers can achieve up to 100 mph but you should check road conditions and laws if you are planning to travel that fast.
Jeep Wranglers can hold their own on the highway, even in states or areas that have high-speed limits and you should feel fairly comfortable in the vehicle picking it up to around 80-85 mph.
Regardless, being a member of the Jeep family means that you know exactly what you want out of your vehicle.