Which is Better: 4Runner Or Tacoma?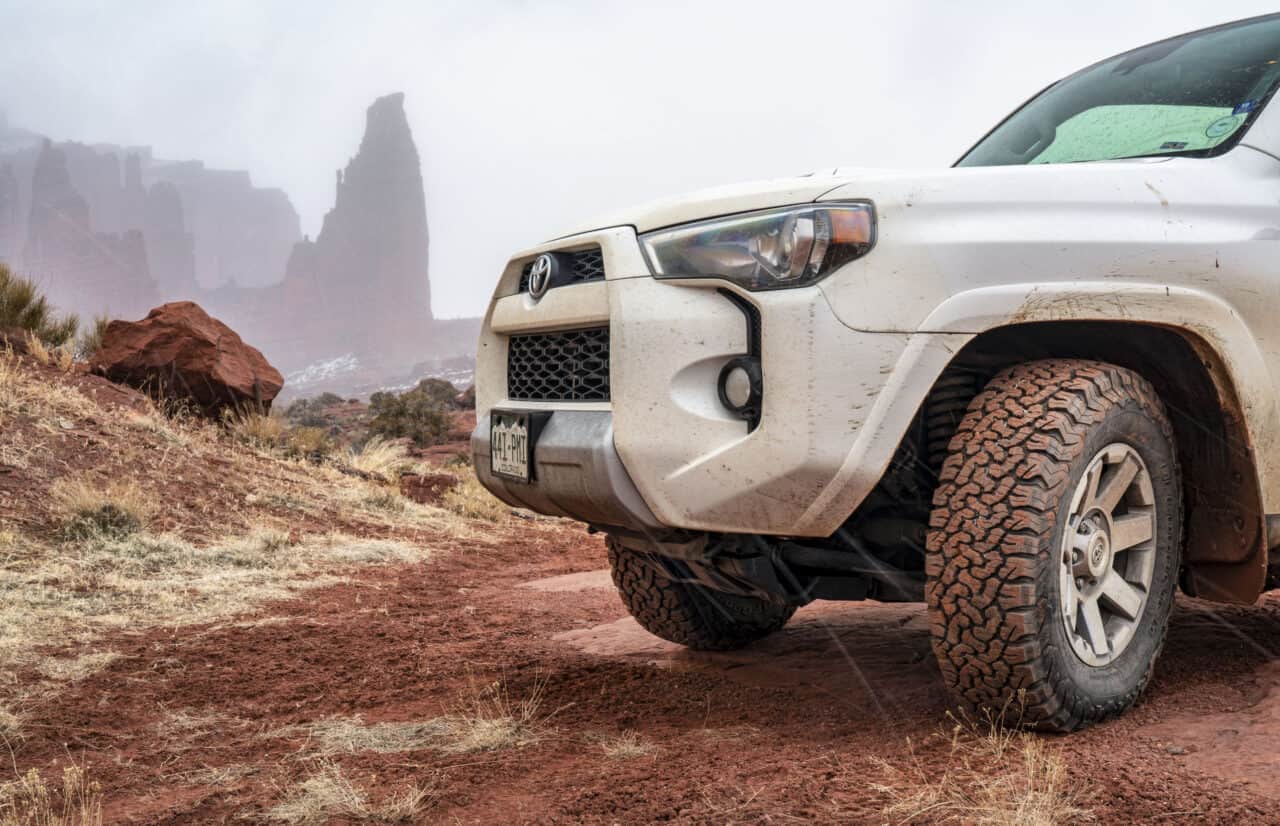 The Toyota 4runner and Tacoma are two legendary offroaders and are similar in many ways. However, despite the similarities, they are very different vehicles under the hood. What makes a car good or better than another highly depends on the person, but we can all agree that utility, ride experience, and reliability all factor into those deciding points. Is there a clear winner here? Which of these are the most capable when it comes to everyday driving and for adventure?
Though it's a close contest, the 4runner is more versatile and offers a smoother ride while providing an equal offroading experience to the Tacoma. While the Tacoma's truckbed is spacious and durable, the 4runner's bigger cabin, trunk space, and superior legroom make it the winner.
That being said, these vehicles are both champs when it comes to off-roading, and there are extra perks and amenities the Tacoma offers that the 4runner does not. A cursory glance may not be enough to let you know what will be the best for you.
Engine Power, Hauling Capacity, and Fuel Economy
Both the Tacoma and 4runner host a powerful v6 engine, though there are some major differences between the two. The latest models of the 4runner still offer an older version of a Toyota 4.0 liter engine, which has remained unchanged for more than a decade. While it may seem like a bad thing that a new engine hasn't been updated for the 4runner, This engine gives 270 horsepower and a 278-pound lift and is consistently dependable. If it ain't broke, don't fix it.
Older Tacoma models sport a 2.7 liter 4 cylinder engine that gets 159 horsepower and 180 pound-feet of torque, while the most recent models of the Tacoma have a newer Toyota 3.5 liter engine. This new, updated engine is equal in horsepower to the 4runner while being smaller and lighter. As well as the lighter, newer engine, The Tacoma also comes with two transmission options, a 4speed automatic, or a 5-speed manual, while the 4runner only has a 5-speed automatic drive.
When it comes to hauling capacity, both of them can tow an impressive amount, but the Tacoma takes the cake with a towing capacity of 6,800 pounds versus the 4runner's 5,000. Impressive for a pick-up of the size, the Tacoma is up there with the best in the business for hauling trucks in the same class.
Despite these notable stats, both of these vehicles lose out when it comes to Fuel economy when compared to trucks of the same class. The 4runner gets a mere 17mpg city and 22mpg highway, while the Tacoma gets 19mpg city and 22mpg highway. Most pick-ups and SUVs aren't expected to get great gas mileage, but the 4runner scores as being one of the worst SUVs for gas mileage there is. This is a big thing to consider if you plan on using a 4runner for more than offroading or weekend trips.
Interior Styling
When compared to the interior of the 4runner, Tacoma's interior styling is far more modern and up to date. The 2021 model comes with Apple CarPlay and Alexa linking and has a bigger better touch screen GPS system than ever before. As well as the updated technology, Tacoma's interior features a sleek and modern dashboard with multiple USB ports and small, discreet knobs for ac and volume control.
The 4runner falls far behind in interior design and is outdated when it comes to technology. The interior dashboard is still styled with large, chunky knobs for AC control, and a combination of hard plastic and vinyl that are reminiscent of interiors from the early 2010s. The 2021 models play catchup with a bigger internal GPS system and touch screen like the Tacoma, but this a first, and many of the 4runners just a year or two behind are still set with older technology.
Reliability
Toyotas are known for being reliable, and both the 4Runner and the Tacoma are no exception. When comparing them to each other, you're bound to get equal reliability out of both these cars. When compared to other cars of the same type, the 4runner scores about average in consumer reports, but many 4runner owners claim their models have held up for decades, only needing tuneups and replacement parts due to wear and age.
The Tacoma has a similar consumer reports score, though it dips between average and less than average as a new vehicle, though similar to the 4runner, many Tacoma owners report their vehicles as holding up splendidly under 100k.
The 4runner in particular is bound to hold its value the longest over time, though the Tacoma also has a thriving aftermarket. Though this may partially be due to the reputation Toyotas have as holding up well over time, it also goes to show that you're likely to get many years and miles out of a well-cared-for 4runner or Tacoma.
Offroading Experience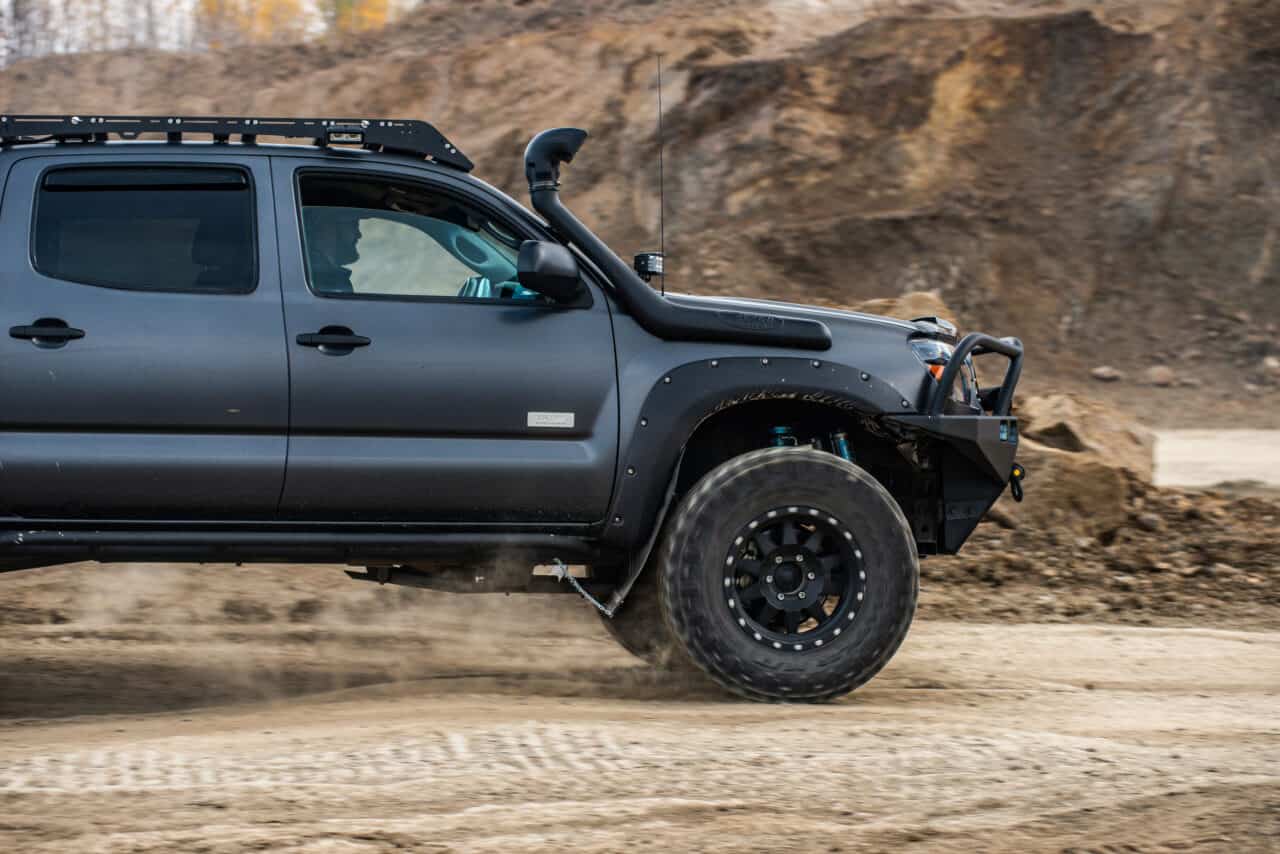 Out of all the features both 4runners and Tacomas have to show, offroading is where they shine the most.
The 4Runner and the Tacoma each boast a 9.6-inch ground clearance and the TRD models of each come with skid plates to protect the undercarriage from scrapes and bumps. TRD stands for "Toyota Racing Development" and refers to Toyota vehicles that have been mechanically tuned for a particular function. For offroading, that means that the models come with specially tuned suspension and shock absorbency, as well as tires that can traverse the roughest terrain.
Along with the 4-wheel-drive each of them offers, both of these compete with Jeep when it comes to offroad safety, power, and traction. Because their offroading strengths are so similar, it's hard to compare the two, but the 4runner's lifted suspension and shock absorbency in particular work together to give a slightly more cushiony ride than the Tacomas does, but the difference is small.
When it comes down to it, both of these vehicles are good, solid outdoor sport vehicles with massive amounts of utility. when choosing between the two, the question ultimately comes back to whether or not you need a pickup or SUV, as the Tacoma and 4runner are nearly equal in the ways that matter most, with a few exceptions when it comes to interior styles.
Cost
If you are looking to save money, you will find that going with the Tacoma is the route for you.
A new 4Runner, just the basic model costs around $36,765. Now there are prices and discounts you may be able to get with a dealer, but you'll be paying around $36,700 at minimum. Premium packages will cost even more and if you are into customization, you can expect to pay over $40k.
On the other hand, a brand new basic model 2021 Tacoma starts at $26,250. This is quite the deal for a new truck. However, if you want upgrades, it will cost you. Lifts are almost always wanted by off-roaders. So keep in mind your purpose.
Toyotas are known to last a long time and hold their value so even models that are a few years older will still cost you a pretty penny.
Would You Rather Have a Truck or SUV?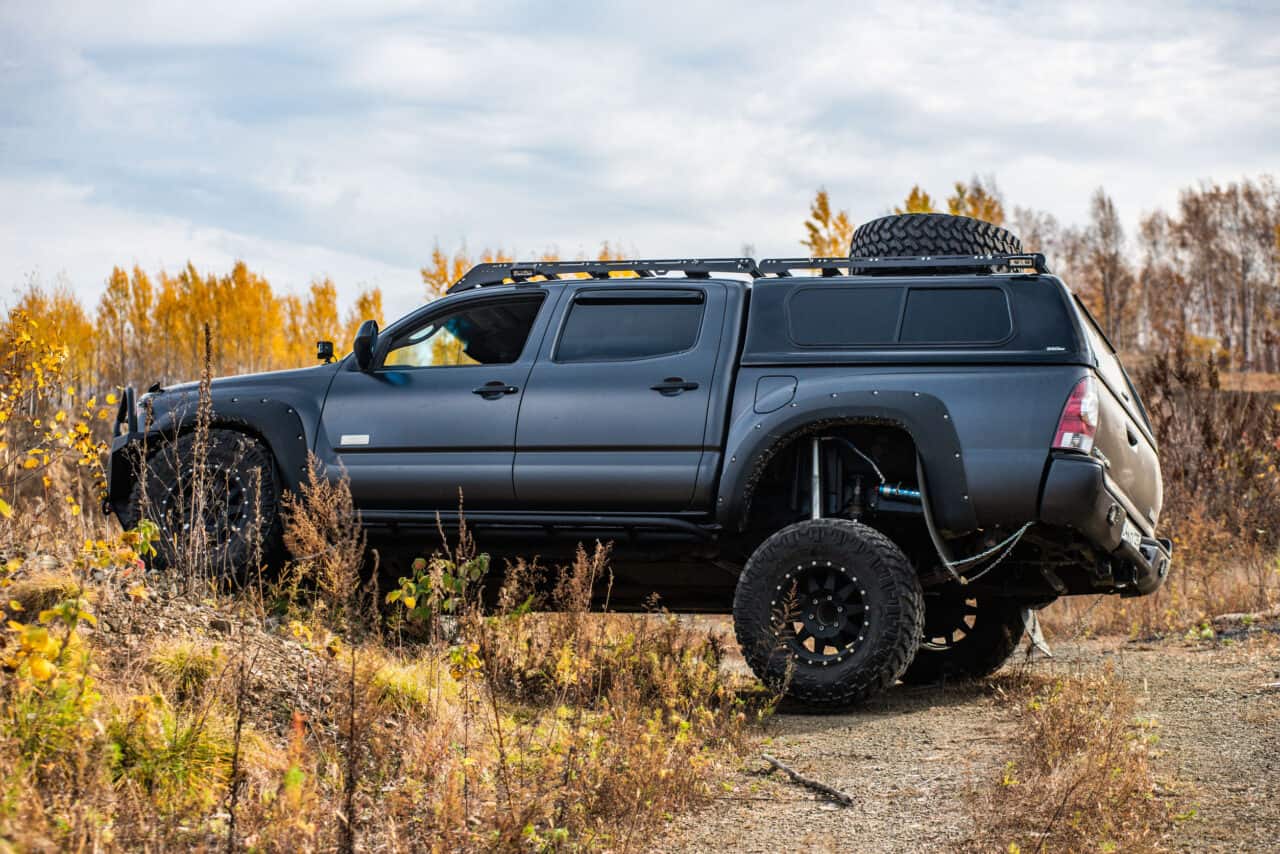 Let's face it: These trucks are pretty similar. They're both big, solidly built, reliable, and have a rugged, outdoorsy look.
The biggest question to ask yourself is whether you need a truck or an SUV. Comparing the two styles of cars is difficult because their utility is so different. Many people prefer pick-up trucks because of their truckbeds, durability, and hauling capabilities. On the other hand, SUVs have the benefit of extra seating and covered storage while retaining much of the power and rugged outdoor strengths that pickups have to offer.
If you're looking for a vehicle where you can throw things in the truck bed and haul them with ease, Tacoma is the obvious choice. When transporting things in a truck bed, you don't have to worry about mud or dirt getting on the inside of the vehicle. The truckbed space and the space you get with the Tacoma are no joke. As a solid, midsize pickup truck, the Tacoma comes in both long and short-bed models. Both the long and short bed are 19.1 inches tall and 41.5 inches wide, while the short bed comes to 60.5 inches and the long bed is 73.7. Because of this, Tacomas are preferred by many as work vehicles.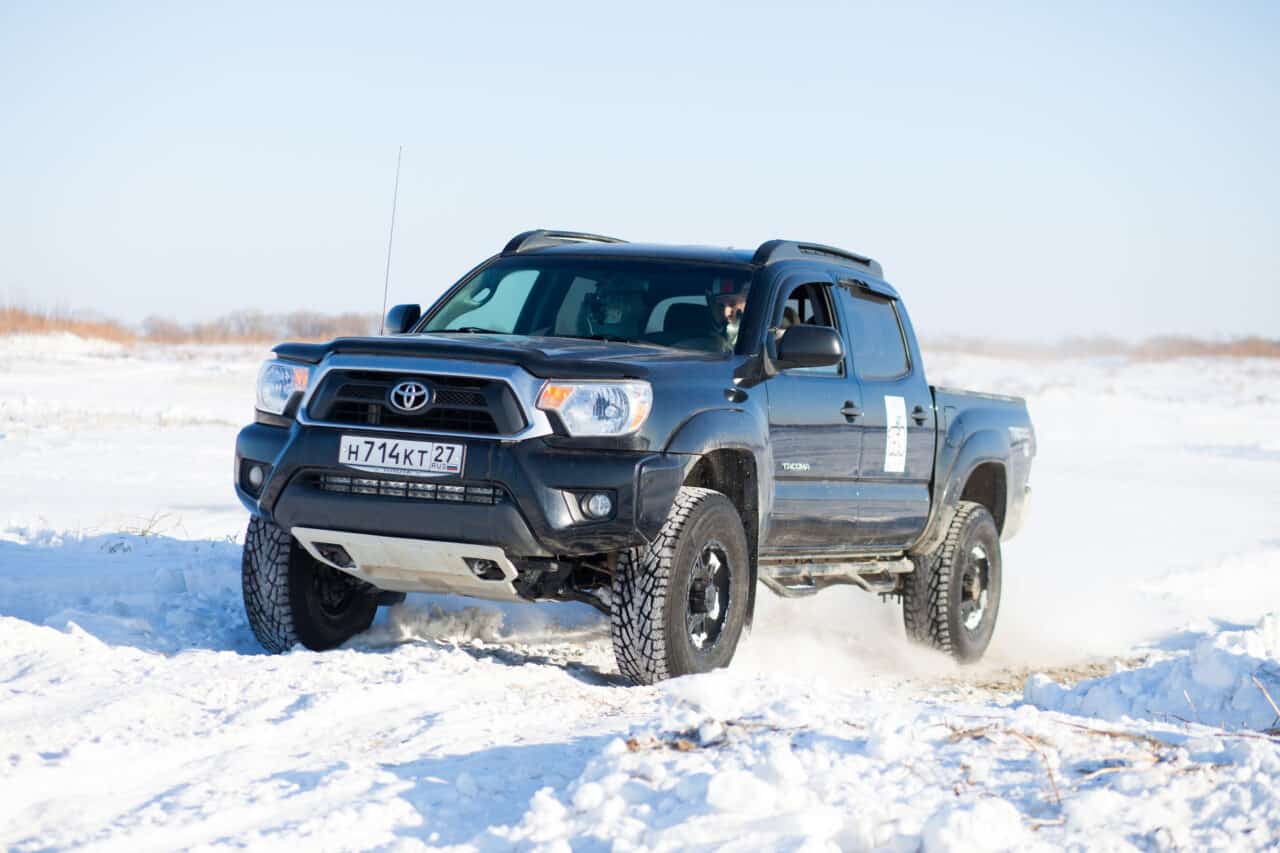 One of the big problems with the Tacoma is while it has a great truck bed, the second row of seating behind the driver and passenger is cramped, awkward, and less than ideal if you plan on using your truck to frequently transport friends and family. The more recent models of the Tacoma have tried to solve this problem with power seating options of the driver seat, but it doesn't fix the legroom problem entirely and is still uncomfortable.
The 4runner on the other hand has a spacious interior with 5 seats, with just over 46 cubic feet of additional trunk space. Some models come with an additional 3rd row of seating, consisting of two captain seats, increasing that number to 7. While this cuts out the significant trunk space you get with the 4runner, These seats can be easily folded down to create the same roomy trunk space as other styles of 4runners. These spacious options not only make the 4runner a great offroading vehicle, but also a great family-size SUV with plenty of space for camping gear, groceries, and whatever else you might need to haul.
If you don't specifically need the utility of a flatbed truck, then the 4runner may be the way to go because of its trunk space, cabin size, and legroom.
At the end of the day, which of the two is better for you entirely depends on your priorities and preferences as a car owner.