Using a Clay Bar to Clean Your Jeep
Meguiars Clay Bar

— You Need to Use One of these on your Jeep (or any other vehicle)!
Recently, I watched a YouTube video about using a meguiars clay bar to remove contaminants from your vehicle's paint.
As a result, I knew I had to give it a try.
You see, I had never used a clay bar, so this was a first for me. With this said, I will be using clay bars on my vehicles to remove surface contaminants from now on. It really made a big difference. Just take a look at my 1987 Jeep Grand Wagoneer.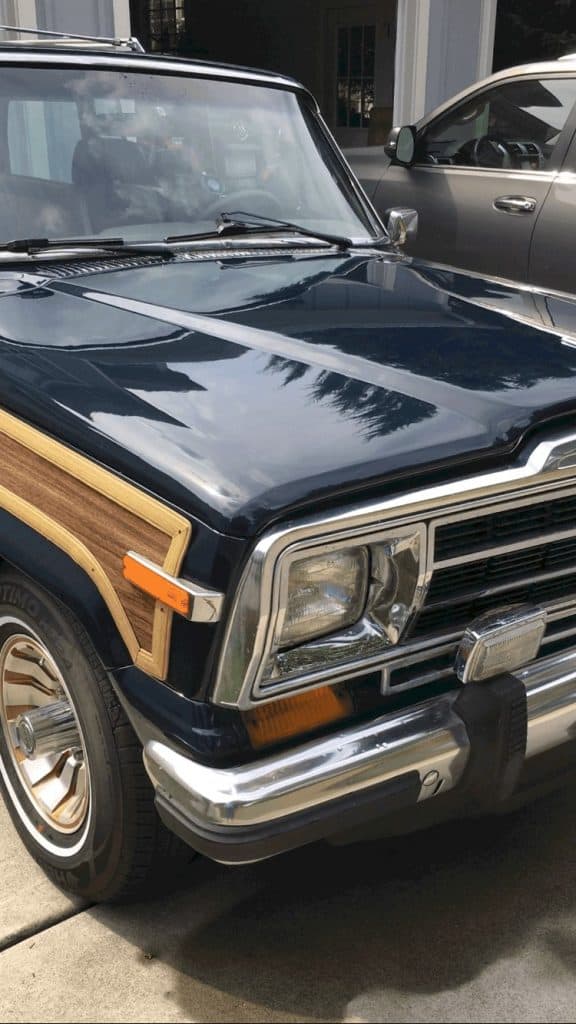 Just like I did research on how to use a clay bar, I also did a lot of research on which kind of clay bar to buy. There are a lot of different brands to pick from, but this Meguiars clay bar kit was an Amazon Best Seller and got great reviews from over 538 people!
Let's watch the intro video I made…
Special Note: I will tell you my favorite place to use a meguiars clay bar shortly… keep reading!
As I shared in the video, this was shot after using the Meguiars clay bar to clean the paint. My favorite part of this kit from Meguiars [Check Prices Now] is it uses quick detailer mist as the lubricant for the bar. As a result, it offers some water repellant. However, you will still want to wax your vehicle after using the clay bar.
Let's take a look at some of the photos from the actual process:
Here is another video I shot while cleaning the side of the Jeep. It really shows the dirt and grime that can be pulled from an already washed Jeep!
So I promised early on if you kept reading to the end I would tell you my favorite place to use a clay bar.
You see, everyone thinks about using a clay bar on their paint, but people forget all about their glass.
Think about it…
Other than the front grill, what other parts of your vehicle gets splattered with bugs and pelted by sand and grit? That's right, your windshield glass. It is a vital part of your ride, and you have to keep your glass clear so you can see to drive.
Take a look at these pictures…
Looks AMAZING if you ask me. That is a 30-year-old windshield and looks like new!
I don't think there is anything else I can say. You need to try it for yourself.
PS: If you found this helpful, please use one of my links to Amazon to make your purchase. It doesn't cost you anything, but they give me credit so I can continue to write these posts. Thanks!
Products Discussed:


Keywords: clay bar, Meguiars clay bar kit product review