What is the Smallest SUV That Kia Makes?
This post may contain affiliate links. As an Amazon affiliate, I earn from qualifying purchases.
Kia has many vehicles for you to choose from, but people often want to purchase a Kia SUV. However, they don't want the SUV to be hard to drive because of the size, so they look for a small SUV. What is the smallest Kia SUV?
The Kia Soul is the smallest SUV that Kia makes. This crossover SUV is a vehicle that looks rectangular in shape, can seat up to 5 people, and functions well. It also has enough cargo space in the trunk to store duffle bags and suitcases despite its small, compact size.
Now that you know that the Kia Soul is the smallest Kia SUV, you are likely wondering about what other SUVs they manufacture. Keep reading to find out more.
Kia Soul
The Kia Soul is not only the smallest SUV, but it is also unique because of its shape, as it is more boxed-shaped and rectangular than most other SUVs.
Unlike most dome and slightly-curved window and roof shape SUVs, the Kia Soul has a straight and flat front window and roof. It is also very flat in the back, which is better in the long run because it allows you to have more space in the trunk because of the sharp edges and flat trunk bottom. The trunk is easy to open.
The Kia Soul is offered in the following colors:
Steel or Gravity Grey
Cherry Black (black)
Inferno Red (red)
Neptune Blue (deep blue)
Undercover Green (dark green)
Mars Orange
You can also choose the shade of gray that the seats of your Kia Soul will be, or you can choose to have red seats instead of gray.
There is software installed in these newer years of Kia Souls that are there to help prevent any collisions. There's one that has a radar system that can sense a car you are coming close upon, and it immediately applies the brakes to simply slow down in different circumstances.
There is also a blind-spot collision warning that notifies you when vehicles you may not be able to see are in your blind spots. There is also a Smart Cruise Control feature that accelerates or decelerates while Cruise Control is engaged that maintains a certain distance between you and the car in front of you. This prevents collisions from occurring on the freeway, which means you don't have to stress as much as usual while driving at high speeds.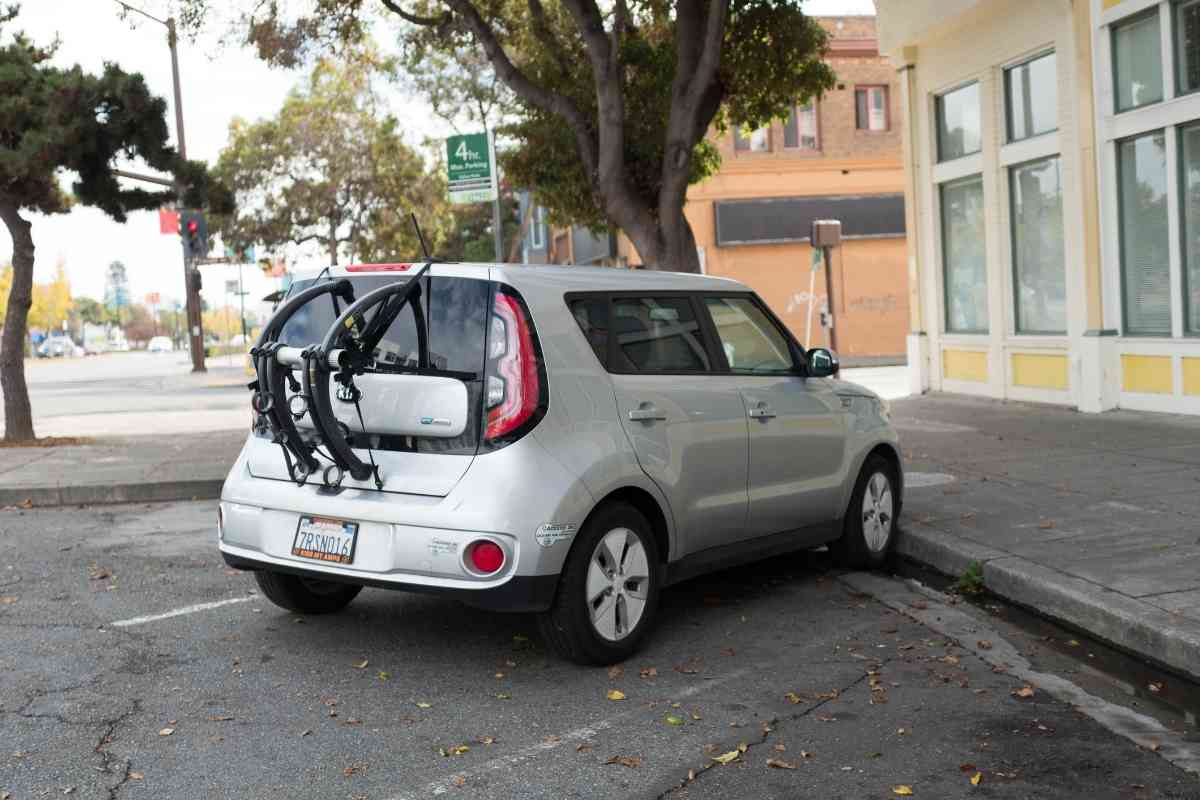 Most Kia Soul models have a touchscreen of varying sizes which allow you to connect your phone to the car. If you have an Apple phone Apple CarPlay is available. If you have an Android phone, Android Auto is also available. These apps allow you to listen to books, music, or answer calls while driving without touching your phone.
For more information about the Kia Soul and its features, click here.
Kia SUV Options
Kia manufactures a variety of SUVs, including:
Seltos
Sportage
Niro Hybrid
Sorento
Telluride
Carnival
The Kia Seltos have a subcompact shape and functionality, and it also has colors available that the Kia Soul isn't available in, like the Dark Ocean blue and Starbright Yellow. The second row seats are able to recline, and the front console has a touchscreen and a wire-free charging station, as well as Apple CarPlay and Android Auto. It has many similar safety systems as the Kia Soul, such as the Blind-Spot Avoidance and Forward Collision-Avoidance.
The Seltos has two different engines, one being a 2.0L 4-Cylindrical Engine that uses fuel, and the second a 1.6L Turbocharged Engine that is more focused on performance.
The Kia Sportage is small and compact like the Soul, but it doesn't have the same rectangular shape. It has plenty of storage, and it has a Smart Power Liftgate. It can seat up to 5 people. This opens the trunk automatically by sensing your keys, and this could be extremely helpful when you have your hands full of groceries and need to open the trunk.
The Niro Hybrid has a rear seat that can split-fold to expand trunk space. It also has heated seats and a power sunroof. This hybrid has many similar safety systems found in the Seltos and Soul. It provides a touchscreen Apply CarPlay, Android Auto, and Seamless Display, which clearly displays information about the car.
The Kia Sorento is bigger than the other Kia SUVs as it can seat seven. The second and third rows can fold down if extra space is needed for cargo. There are also eight USB charges on all three rows of seats, and a wireless phone charger up in front. There is an All-Weather-Performance that helps have control on the wheel when there's snow or rainy weather.
The Kia Telluride is bigger and longer than the Kia Sorento, as it can seat 7-8 people. There are USB ports on all three rows for charging devices. The color scheme is a lot darker, besides the white options. Other than that, there are options for greys, blacks, and a dark burgundy red. There are the safety Avoidance-Collisions, the touchscreens, and heated seats that can also be found in other Kia SUVs. It uses 4-wheel drive.
The Kia Carnival is the largest of all of these SUVs. It can seat 7-8 people at a time, and it has similar safety features to the previously mentioned SUVs. There are rear-seat entertainment pads installed on the back of the front seats so all back passengers can be entertained during long road trips. The Kia Carnival is the only one that has sliding doors that allow you access to the back two rows of seats.
All of these Kia SUVs can be controlled remotely through your phone so you can turn it on without going outside during the cold winter months, and it will be warm when you get inside. The features that each Kia SUV has varies depending on the model and trim package that you choose, and some safety features that are mentioned above may not be included in the Kia SUV that you choose.