If you're on the market for a new or used Jeep Cherokee, you're going to be surprised by some of the numbers that you see. Especially in the used market, you're going to notice some very low numbers when it comes to pricing.
This raises a red flag for a lot of buyers but is not necessarily something to be worried about. There are several reasons Jeep Cherokees are less expensive.
Why Are Jeep Cherokees So Cheap?
But why are Jeep Cherokees so cheap? Actually, a brand-new Jeep Cherokee isn't cheap. They come in at a similar price point to many other midsize SUVs. Used Jeep Cherokees tend to be inexpensive because they were once extremely popular, and now there are more used Cherokees out there than people that want to buy them.
But why? Why are used Jeeps so much cheaper than their Honda and Toyota counterparts?
It can be a real head-scratcher for those of us who love Jeep Cherokees, but there are good reasons for this.
The good news is that if you want to buy a used Jeep, you can save a couple of bucks by taking advantage of their lower prices.
Why Are Used Jeep Cherokees So Cheap?
Used Jeep Cherokees tend to be less expensive than some other used vehicles for several reasons despite a loyal and passionate following, and we'll go over each of them below.
Supply and Demand
The main reason that used Jeep Cherokees tend to be less expensive than other used midsized SUVs comes down to the simple principle of supply and demand.
In 1984, when the Jeep Cherokee was first released, there was really no other vehicle out there like it, and it filled the need for a rugged and powerful but family-friendly vehicle.
For decades, the Jeep Cherokee continued to be an extremely popular vehicle. It still is relatively popular today, coming in at the #9 most sold SUV in 2019, according to Kelly Blue Book.
However, now there are more used Cherokees on the market than there are people who are looking to buy them. This means that prices are low.
Why aren't people buying used Cherokees? Probably for some of the issues we'll talk about next.
Reliability Issues
In the past, the Jeep brand's reputation for making rugged vehicles led people to believe that their vehicles were also reliable, and in some models in some years, this is true, but overall, Jeep is no longer seen as a reliable brand.
According to Consumer Reports, reliability is an issue across the entire Jeep line, and it is in the middle of the pack on the UK Reliability Index. More important is the perception that Jeeps are unreliable. Once the seed of doubt is planted, people are less likely to choose a Jeep.
Early Jeeps may have been more reliable, but any vehicle that is over 20 years old is going to harbor unknown issues.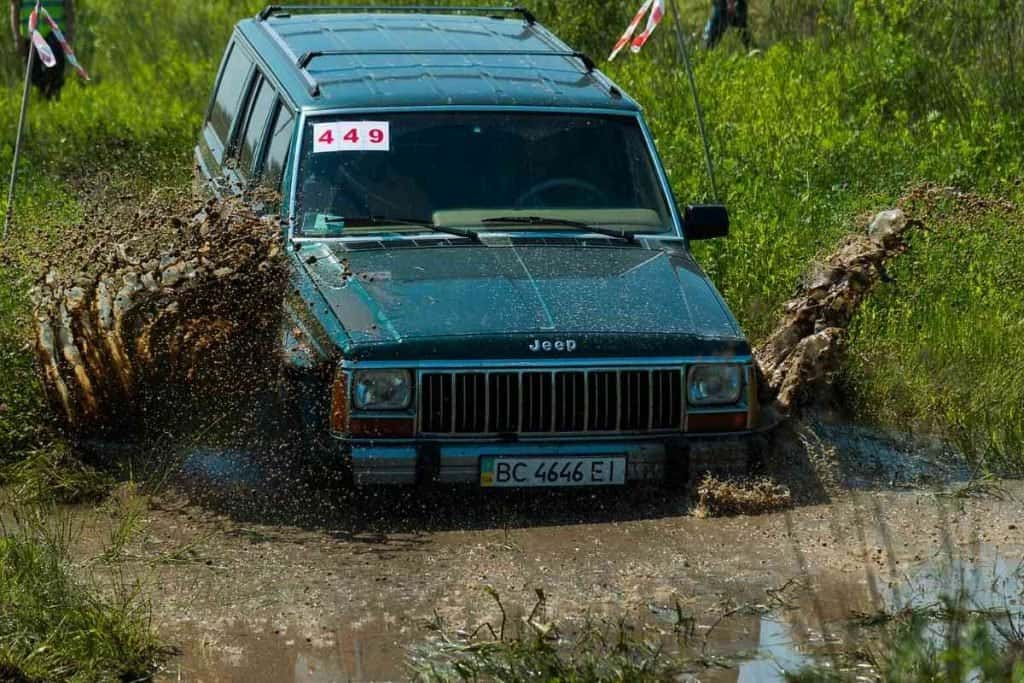 Used Cherokees Are Well-Loved
Because of Jeep's reputation for ruggedness and SUVs, in general, touting extra powerful engines, towing capabilities, and four-wheel drive, many used Cherokees are in poor condition.
Jeeps are used by people from all walks of life, but they are favored by those who like to work hard and like to play hard. Even though a Jeep Cherokee with a powerful engine is capable of towing and light off-roading, it will still put extra wear and tear on the vehicle.
At the very least, it can cause cosmetic damage that significantly reduces the value of the vehicle. This extra wear and tear can make used Jeep Cherokees more difficult to sell.
Off-Roading Isn't a Good Idea
Additionally, many people believe that because the Jeep Cherokee is trail-rated that they can take it on an off-road excursion. This is supported by Jeep's marketing strategies.
However, "trail-rated" is a virtually meaningless distinction as the methods of determining if a vehicle qualified for the "trail-rated" badge are secret. We have no way of knowing how rigorous the testing is.
These off-road excursions can also lead to wear and tear or outright damage that reduces the value of the vehicle.
Resale Value
It might be hard to believe, but Jeeps don't hold their resale value. According to Used First, for Cherokees with model years between 2016 and 2018, you can expect to pay about 62% of the original cost.
This might mean that buying a used Jeep Cherokee is a steal if you plan on taking good care of it and driving it until the wheels fall off, but if you see your car as an investment and want the option to resale down the line, rapid depreciation only continues the older the vehicle gets.
Many people aren't interested in used Jeeps because of this.
Eco-Friendly Buyers
More and more, car buyers are looking to car models that offer low gas mileage and eco-friendly features.
Used cars and used SUV, in particular, aren't typically good on gas mileage. This can make it more challenging to sell a used Jeep Cherokee.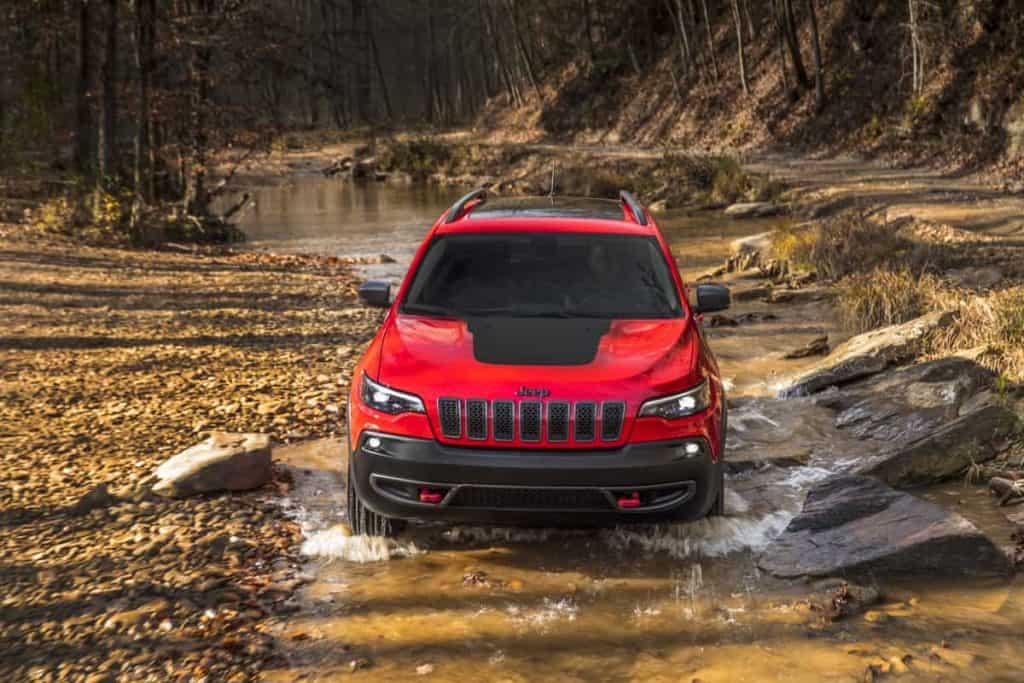 Why Are Some Jeep Cherokees so Expensive?
New Jeep Cherokees are undoubtedly expensive, as most new cars are.  For the base model 2020 Jeep Cherokee that isn't even all-wheel drive, you're looking at nearly $26,000, and that price goes up rapidly to over $38,000 when you're looking at the Trailhawk Elite model.
Tack on some of the bells and whistles, and you're looking at over $45,000, according to Jeep's website.
Compare this to the Honda CRV, which starts out at just over $25,000 and even with all the bells and whistles, only hits about $37,000.
So why is the Jeep Cherokee so expensive? Because it continues to be a unique vehicle that combines power, ruggedness, and safety.
Meaning, it is excellent for hard work, families, and fun. The features that make it so are expensive, and the packages and features available to add on are as well. But they are also extremely functional!
Some used Cherokees Are Expensive too
If you're on the market for a Jeep Cherokee XJ, you're not alone. Jeep stopped making the XJ in 2001, and in recent years, car enthusiasts are taking an interest in it.
It has a boxy body style that was prevalent in early SUVs and is therefore extremely nostalgic. It stands out when placed next to sleeker, more streamlined SUVs. 
People are restoring these not quite vintage vehicles or jacking them up and putting big wheels on them to create their own mini monster trucks.
Because of its recent popularity, owners of Jeep Cherokee XJs are seeing an increase in the value of their vehicle, especially if it was well cared for or has low mileage.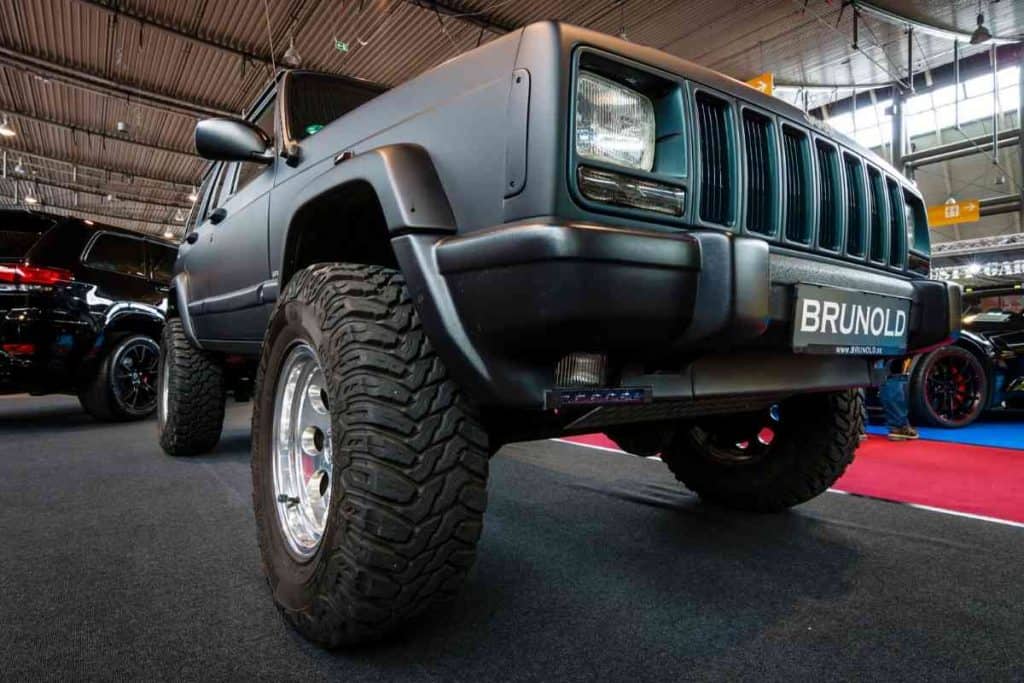 Should You Buy a Jeep Cherokee?
If you like the Jeep Cherokee, new or used, you should go for it, despite the reasons that people aren't buying them up.
Here is why the Jeep Cherokee is still a good choice:
The reliability of a vehicle is going to be directly impacted by the maintenance and care the owner puts into it.
A used Cherokee will already have lost most of its value when the original owner drove it off the lot, but it still has a lot of life left.
You can get one on the cheap!
Despite what the naysayers say, Jeep Cherokees are still rugged and powerful vehicles.
So take advantage of that lower price, but be prepared to put a little money into caring for and fixing any issues that might be lurking under the hood.
3 Best Selling Jeep Cherokee XJ Accessories!
$115.48
Bestseller No. 1
Smittybilt 76851 XRC Rear Bumper and Tire Carrier for 1984-2001 Jeep Cherokee XJ
Heavy-duty bumper designed for off-road abuse; Sloping ends for greater tire travel and enhanced entry and exit points
3/16" cold rolled steel; Solid D-ring mounts are welded on the inside and out; One-piece welded design with two jack mount points on both front and rear
Swing-away tire carrier has cam-style pin adjustment and can fit up to 37" tire
Class III 2" receiver hitch, rated 5,000 lbs
Rear gas can holder accepts Model 5800 or similarly sized gas cans (can not included)
Bestseller No. 2
EAG Steel Rear Bumper with Hitch Receiver Fit for 1984-2001 Cherokee XJ
FITMENT - Compatible with 1984-2001 Cherokee XJ
CONSTRUCTION - Use of laser-cutting, CNC folding and robotic assembly welder. Manufactured from durable 5/32" steel sheet. Textured black powder coat finish.
D-RING SHACKLES - High strength D-ring mounts are welded on both inside and outside. Two 4.75 ton D-ring shackles and black isolators included.
RECEIVER HITCH - 2" standard Class 3 rated receiver hitch with safety chain loop.
EASY INSTALLATION - EAG rear bumper is engineered to be a direct bolt-on upgrade replacement for your car's original stock bumper reusing the factory mounting points. No cutting or modifications required.
Bestseller No. 3
Anbull Compatible with Jeep Cherokee XJ Snorkel Kit Replacement for Jeep Cherokee XJ 1984-2001 Petrol AMCI6 4.0L-I6
Material : UV Resistance ABS Plastic for Maximum Strength and Longevity In Harsh Enviroment.We use top-end quality plastic that can take a lot of impact.
Please Note: When installing it is best to use someone handy or a professional. If you cannot fit them, take the snorkel to a panel shop or a 4wd specialist to be fitted so no damage is caused. Fitting template included for your convienience. Also the paper template has been included and it will help to cut in correct position.
Each component is designed for maximum dust and water sealing. Significantly reduce the hazards of engine damage during water crossings.
Featuring our exclusive cowl design, our Snorkel is the ultimate snorkel replacement for the Cherokee XJ! It is specifically-tuned, exceptionally durable snorkel .
High flow air ducting and body ensures air supply in excess of your engine requirements.