Which Toyota Is Best For Towing?
Toyota is arguably the most popular carmaker in the world and has been for a while now. The Toyota cars you come across on the road amount to just a tiny fraction of the total number.
Toyota sales keep increasing year by year, and this is because of the exceptional customer service that they put in place every year.
Consumer reports have names Toyota as the best carmaker in the United States. According to many consumers, Toyota builds the most durable, reliable, and safe cars in the automotive market.
While Toyota makes cars with great efficiency and reliability, they also make exemplary models for towing. Regarding towing, most Toyota cars vary based on their model and trim.
Different Toyota models have different towing capabilities and capacities. Towing in Toyota's is more popular among their trucks and SUVs. It's always important to adhere to your owner's manual to exceed your vehicle's towing limit.
The following is a detailed list of different Toyota models and their respective maximum towing limits:
Toyota Tundra
It's actually no surprise that Toyota trucks do very well in towing. This is because they not only offer power but also their performance rate is unbeatable.
Toyota Tundra is one vehicle that won't have a problem moving you and your load around with ease and smoothness like never before. This extraordinary truck will give you the power to tow as much as up to 10,000 pounds.
The Toyota Tundra has a 381hp, DOHC 32- valve V-8, and is a 5.7L. These specifications on top of the trucks towing limit mean it can pretty much get any job done.
Other aspects of the car that make it faster while towing such a heavy load are the fact that it has a Tow/Haul system that increases the lower gears use.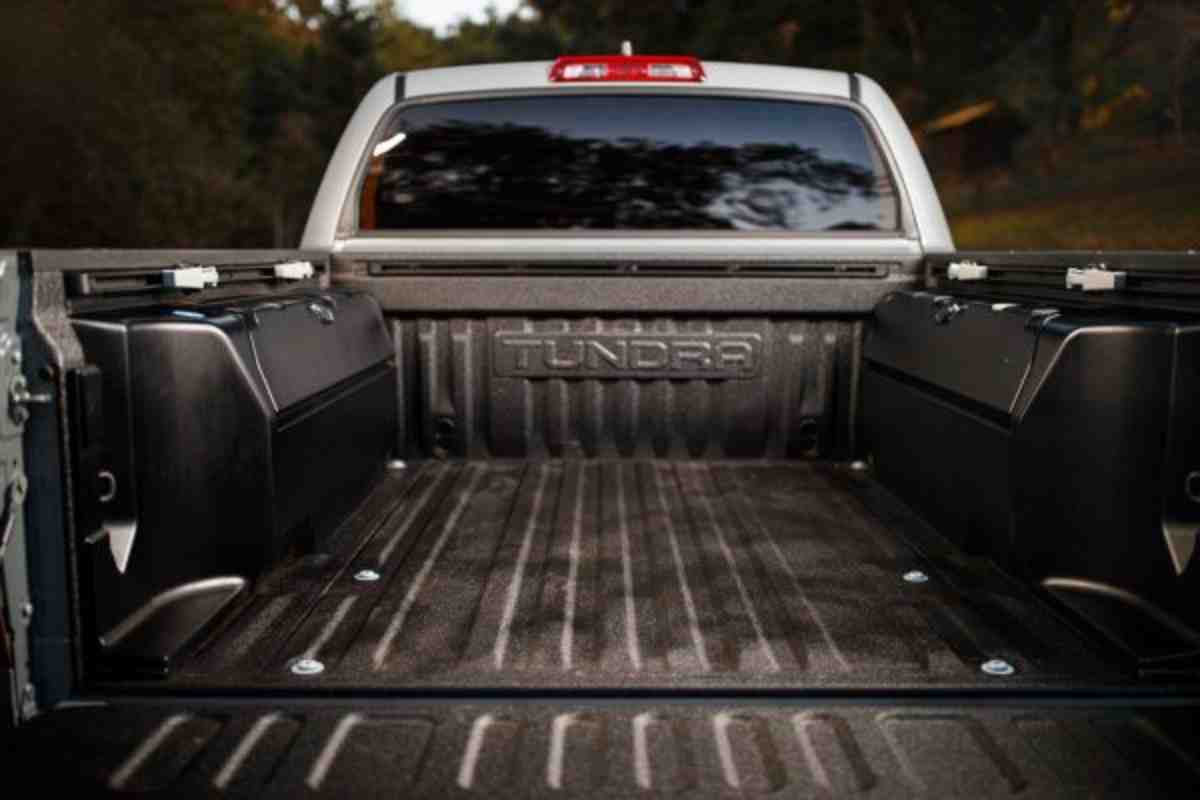 The Toyota Tundra also has 13.9inches front brake rotors that make braking easy and assures the driver of a safer drive even while carrying such load.
Toyota Sequoia
Even though Toyota Sequoia is a traditional SUV, it has great power, like a tuck. The 2020 version of the Toyota Sequoia is fitted with a 5.7L I-FORCE V8 engine, 381hp, and its towing capacity ranges up to 7100 pounds.
This means that the reliable SUV can tow a whole trailer with ease and speed. The Toyota Sequoia's previous models of 4.7L and 4.6L engines also have respectable towing capacities.
Actually, their towing capacity is only a few hundred pounds short of the 5.7L version of the Toyota Sequoia. In conclusion, all the Toyota Sequoia models have a towing capacity range between 6400 pounds and 7100 pounds.
Toyota Highlander
Somebody could say that the Toyota Highlander is a perfect family vehicle, and they wouldn't be wrong. With its sufficient cabin space, among other great features, this vehicle is exactly what you need whenever you're going on a friendly or family road trip.
If it happens that the crew lacks extra space for some luggage or you want to bring some huge load with you, Toyota Highlander got that covered too. This is because the vehicle's towing capacity is up there with the best.
Toyota Highlander comes in three versions; a 2.7L engine with a 185hp and 184lb of torque, a 3.5L V6 engine with 295hp and 263lb of torque, and the Hybrid version with a 3.5L V6 engine with 306hp.
The Toyota Highlander models can tow up to 1500 pounds, 5000 pounds, and 3500 pounds, respectively.
Toyota Tacoma
The Toyota Tacoma will take you anywhere you want, and it's always ready for any challenge. The power of this truck will move you and whatever you bring along without any difficulty.
Like most of Toyota's models, the Toyota Tacoma comes in different versions. There is the 2.7L DOHC 4-Cylinder engine, 3.5L V6 direct Atkinson cycle engine, and the 3.5L V6 DOHC 24-valve direct-injection engine.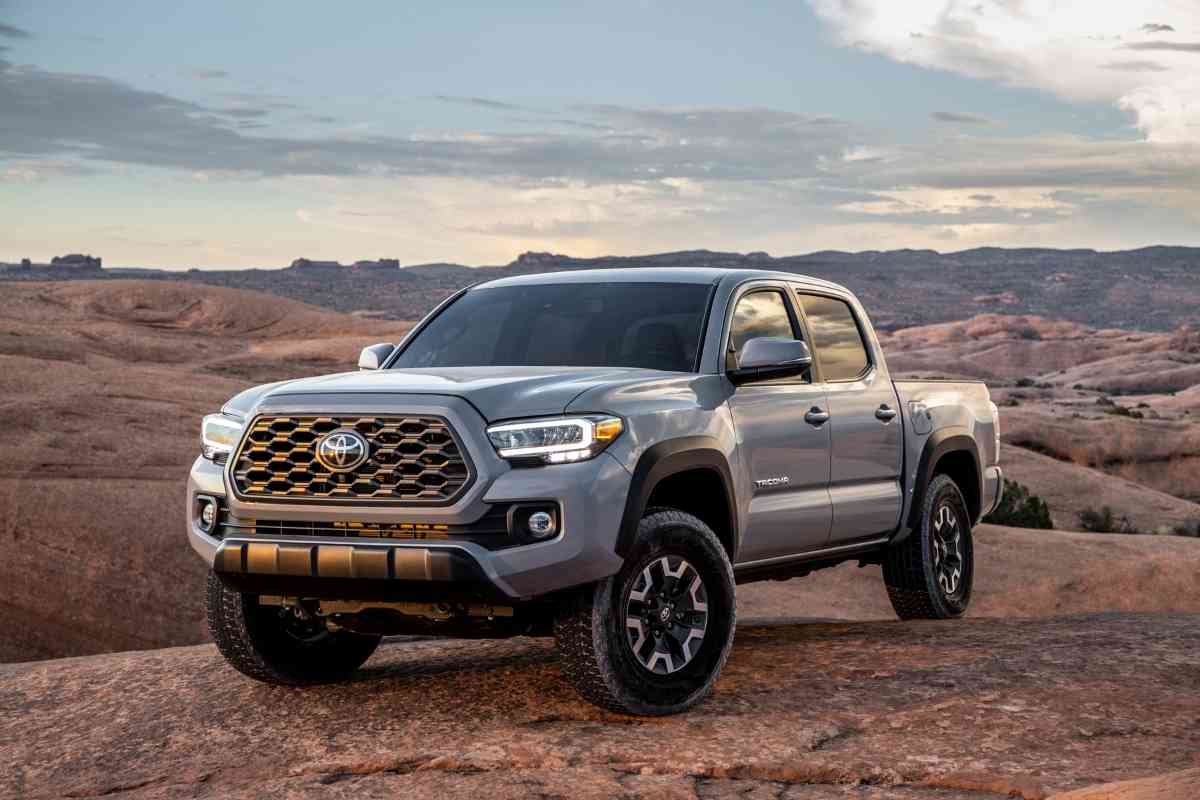 The Toyota Tacoma towing capacities range from 1500 pounds up to 6800 pounds depending on the type of model acquired. This means Toyota Tacoma models can tow anything from boats, dirt bikes, and many others.
What aids Toyota Tacoma's power and efficiency in towing such heavy loads are powerful engines and advanced safety and driving technologies to enable safe travels.
Toyota Land Cruiser
One of Toyota's oldest models, the Land Cruiser has lived up to its popularity among customers. Debuting all the way from 1951, the Toyota Land Cruiser has to be able to move its loyal customers and their luggage to the farthest points they could reach.
Toyota has been able to release as many Land Cruiser models as it could over the years. It's not surprising to learn that the 2020 Toyota Land Cruiser has been able to live up to its predecessors' strong name.
The 2020 Toyota Land Cruiser comes with better off-road strength, great performance as well as heightened luxury.
The 2020 Toyota Land Cruiser manages to step up one more time when it comes to towing capabilities. Whether you need to carry a camping trailer deep into the woods, your fishing boat, or any other heavy load you could think of, the Land Cruiser will tow it all.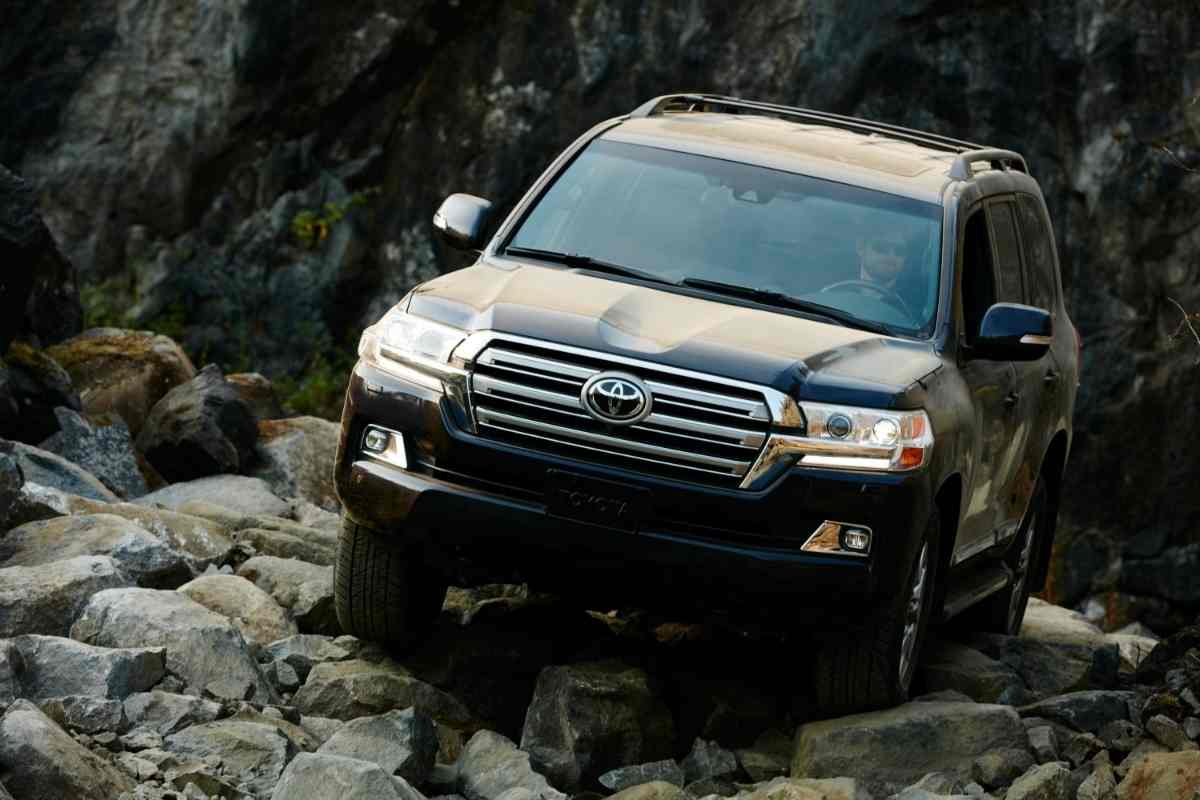 The 2020 Toyota Land Cruiser has a towing capacity of up to 8100 pounds. It gets better because the vehicle comes with an additional feature to control swaying. This guarantees that your drive and tow are safe throughout the journey, even in the presence of strong winds.
Toyota 4Runner
If you're looking to go on a family picnic or road trip with your family, then it's smart to take advantage of the roomy Toyota 4Runner. The Toyota 4Runner has a body-on-frame built and is really powerful for towing purposes.
The 4.0L V6 engine Toyota 4Runner can tow a load of up to 5000 pounds. This is made possible by its other incredible features such as 278hp and 278lb of torque, making the Toyota 4Runner's engine very powerful and unique.
The Toyota 4Runner can move in any tricky train with ease and with the tow intact and safe. The vehicle also has some thrilling off-road capabilities to enable those aboard to reach destinations that other vehicles wouldn't.
Toyota RAV4
Another great entry to Toyota's long list of powerful and reliable vehicles is the Toyota RAV4. Toyota RAV4 is already a delight to drive due to its smoothness and stability, but it also has great strength and power to tow very heavy loads too.
The 2020 model of the Toyota RAV4 has exceeded the towing capacity of the older models. The Hybrid versions have increased their towing capabilities too.
The 2020 Toyota RAV4 has a towing capacity of 1500 pounds. This means you don't have to worry about bringing your extra and heavy luggage with you. Things like mini camping trailers as well as motorcycles can be brought along with ease.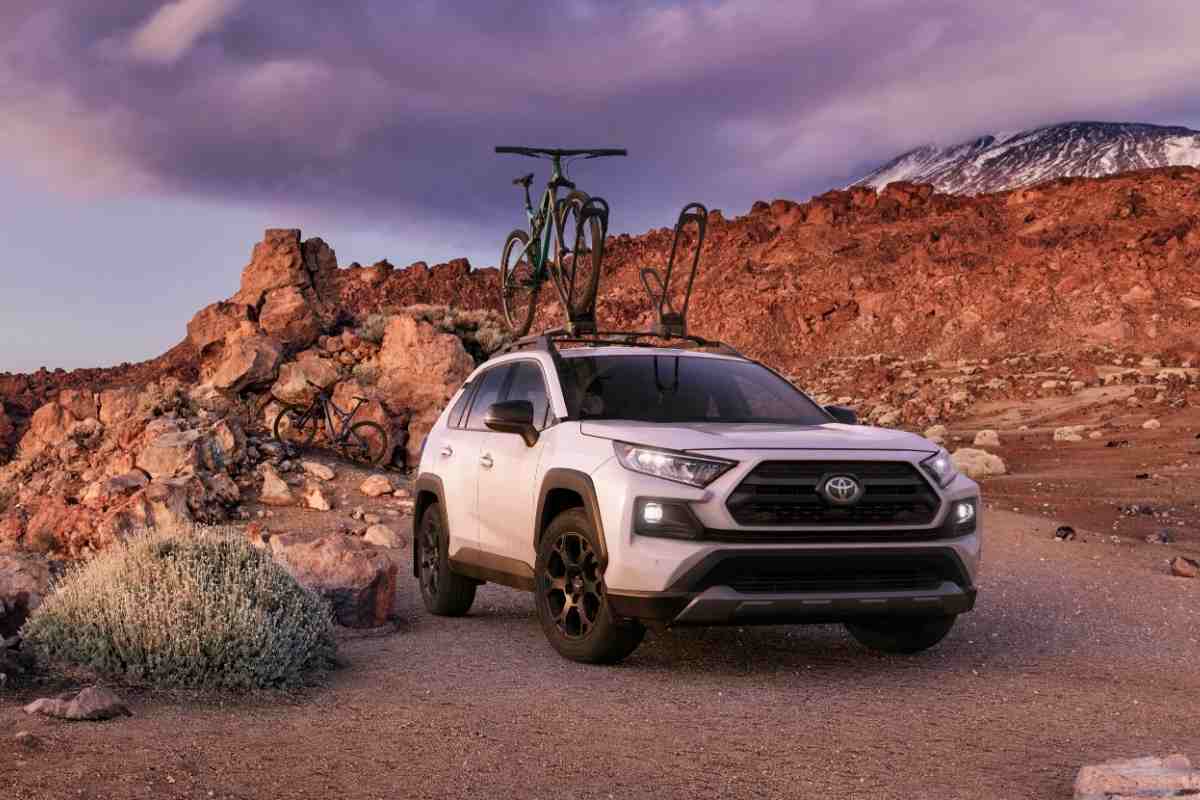 And if that is not enough, the Toyota hybrid option has a towing capacity of up to 1700 pounds. With the power to tow heavy loads and great performance featured in these vehicles.
On top of the Toyota RAV4 has a towing capacity of 1500 pounds, the vehicle also gives drivers a payload capacity of 1240 pounds. This is available for vehicles with 2.5L dynamic force 4-cylinder engines with DOHC 16-valve.
It's safe to safe that the Toyota RAV4 will have future customers taking notice.
All the above-listed vehicles are high-performance vehicles with heightened towing capacities. This paints a picture of how Toyota as an automotive gives their customers exactly what they're paying for.