Why Are TJ Jeeps So Expensive?
Have you ever wondered why TJ jeeps require us to dig deep into our pockets to buy one? This article will give you an incredible insight into some of the reasons why these 20+ year old Jeep Wranglers are in such hot demand and still hold their value.
Are you looking to buy a Jeep Wrangler TJ and just can't get over the prices being asked for a 20+ year old Jeep? I understand your dismay, but the prices on these TJs are warranted. Here's my opinion on why.
Why Are TJ Jeeps So Expensive?
Jeep Wranger TJs are still expensive to this day because they are the best Jeep Wrangler every built. Yes, it's true. The TJ and LJ (longer wheel base) introduced front and rear coil suspension to the Wrangler which had always had leaf springs. This brought a much smoother ride on road and offroad. It also has the best engine ever offered in a Wrangler with the 4.0L i6 engine.
There is much more to love about the Jeep Wrangler TJ models. Keep reading and I will share many of the reasons Jeep TJs hold their value and likely justify the label of "expensive".
Versatility
Jeep vehicles can drive just about anywhere you would be willing to take it. They were purpose built vehicles designed for offroad and adventure. The TJ was the first Wrangler to try and appeal to a larger audience with its smoother ride thanks to its coil suspension.
They are light in weight, serve many functions, and can be off the roads. These vehicles have the ability to a wide diversity of territories. One can drive in almost all terrain without any worries.
Another important reason they are expensive is that they are the only vehicles off the road. This means that I can access almost any land I want confidently without worries about the road network.
These models are a blank slate, thus good for those who always see it nice to make alterations and customize their vehicles. Jeep offers a wide variety of Wrangler for one to buy.
The Wrangler available includes Sport, Sahara, and Rubicon. For example, the Rubicon has a good quality of shafts and non-slip plates that ensure the framework is stable and the driver can separate the front stabilizer car.
The seats are made of fabric, have a full-length interior console, a Sirius satellite radio. This brings out the tremendous quality of luxury features these cars have.
History
The brand has its own history that begun with Willys MB in the year 1941. Since then up to the Wrangler 2020, with special off-road varieties of SUV coming indifference on any extra equipment that I would like it to have.
Supply Is Shrinking
These vehicles are aging, and many of the TJs have lived beyond their usefulness. Rust, wear and tear, accidents, etc. have taken many TJs off the roads and into the scrap yard.
This makes finding a clean, low (or low enough) TJ harder to find. TJs have a history of rust so you have to really be careful when inspecting a 20 year old Jeep to buy. It's not like walking into a showroom and just picking one off the lot.
You will have to do a lot of research and potentially see many vehicles before you find the right one worth buying.
Popularity
Everybody wants a Jeep.
Okay, maybe not everybody, but if you are reading this article, my guess is it feels like everybody wants a Jeep. Heck, I personally have a fleet of Jeeps… but that's a whole different story. One I should probably call a doctor about.
Jeep Wranglers really are popular. The TJ with its smoother ride (coil spring suspension) attracts a much wider range of buyers. The TJ and LJ models [1997 to 2006], are comfortable enough for daily driver status.
Compared to my old Jeep YJ, the TJ was a real game-changer when it was introduced with regard to comfort.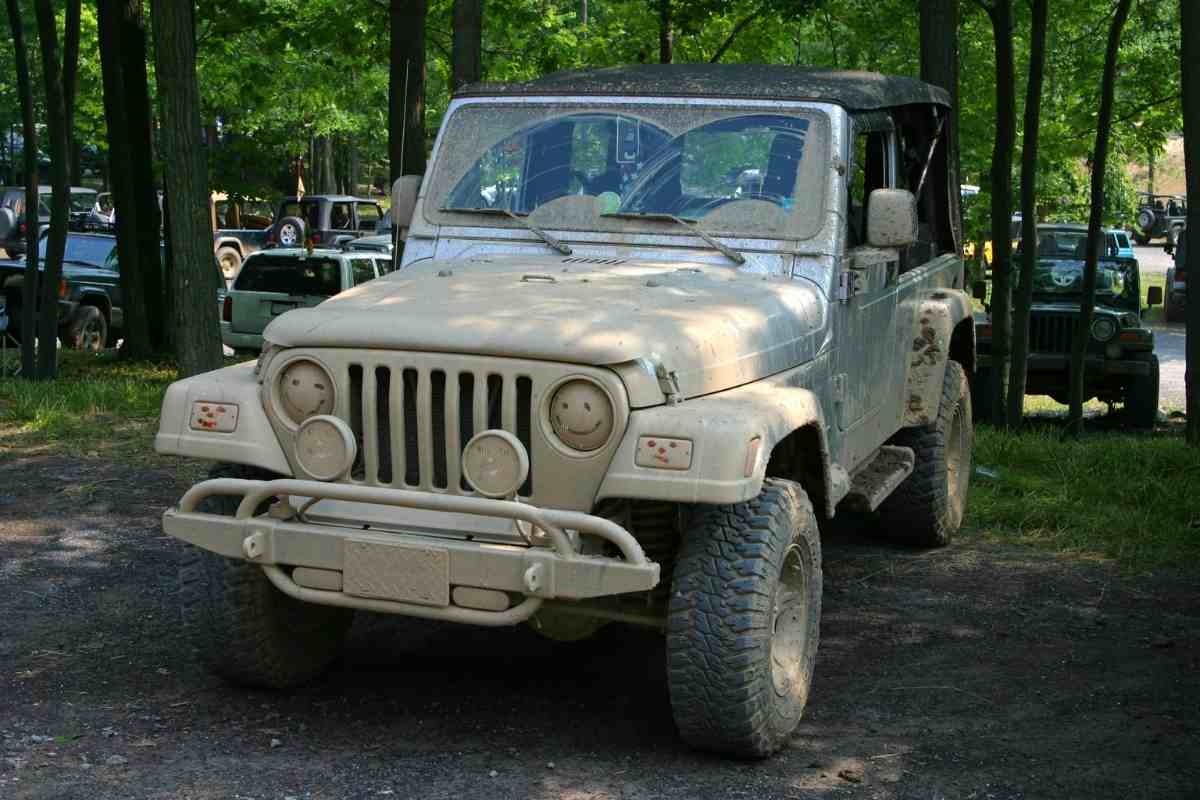 The Heritage
Jeeps have been iconic for a long time because of the significant role they played in helping win the Second World War. This dates back to the year 1941 when The Willys Overland Motor Company based in Ohio was involved in producing Willys MB for the US military.
There has been much debate over how it came to be known as Jeep. It is claimed the name was acquired from the military acronym 'GP,' which means "general purpose." For sure, this is a general-purpose automobile.
Jeep Wranglers Have No Stiff Competitor
The vehicles are produced to perform offroad, and thus when it comes to reliable and practical performance, no other vehicle is close to it. Many traditional body-on-frame vehicles have tried to compete with the Wrangler but have failed to overthrow it as the King of an off-road vehicle.
Toyota canceled the FJ Cruiser, General Motors brought back the Chevy Blazer as a family-hauling crossover, and in 2021 Ford is the only company it seems with the gusto to take on Jeep with the introduction of the new Ford Bronco (thank you Ford).
Realistically, the closest competitor right now for the Jeep Wrangler TJ is the side-by-side market solely for offroad use. These vehicles are starting to take the place of aging YJ and TJ Wranglers which were offroad focused vehicles with basic features and easy to work on in your home garage.
Focus On Bettering Their Best In Their Next Production
Jeep designers keep trying to improve the Wrangler with each new model introduced. Jeep always focuses on making their latest Jeep Wrangler better than their predecessors.
This is done by adding new parts or improving them in conjunction with updating the software that provides fascinating features and functions that are best for each vehicle.
Here's the flip side to all of this new technology and computers all over the new Jeeps. Guys like me can't fix all of the electronics and computer stuff very easily in their garage with a $100 set of hand tools from Walmart.
However, if something breaks on a Jeep TJ, I can pull it into the garage, get out my set of Stanley tools from Walmart and fix most if not everything wrong with a Jeep TJ.
For the weekend warrior, this is a major benefit. Each model of Jeep after the TJ has become more and more complex with regard to the electrical systems and functions.
Jeep Wrangler Has A Variety Of Unbeatable Features
Some people look at jeeps and wonder why they are expensive. I would tell you that you are not paying for looks; you pay for these vehicles' capabilities and features (or lack of features sometimes).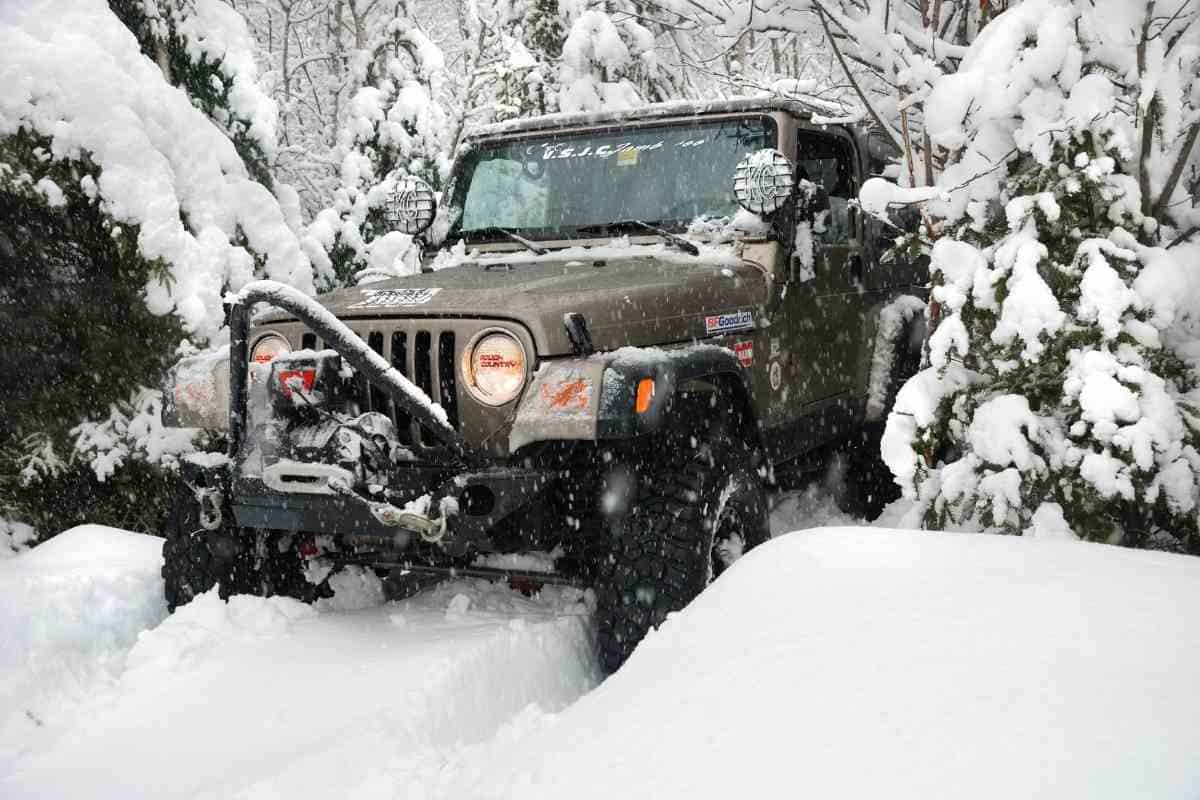 When properly equipped, some TJs have lockable front and rear differentials right of the factories (Jeep TJ Rubicon).
Other great features include:
-Dana 44 axle (when properly equipped)
-Tight turning radius
-Integrated tow bars
-High ground clearance
-Light wieght
-Airbags
-Hand crank windows (no electronics to fry)
Versions
There are three primary versions of Jeep Wranglers. There have been a few other flavors but predominately the trims include:
Features always revolve around these three SUV models; even if you could see a jeep Wrangler veteran model, be assured that it's well-equipped.
Rubicon vs. Sahara
Up until the introduction of the Rubicon, the Sahara was the premier trim level. The Sahara was the most often desired trim package you could get.
Jeeps were not known for their luxury packages back then, but the Sahara was the cream of the crop.
Then the Rubicon was introduced and design to be an offroad master straight from the factory. Prior to the Rubicon, all Jeep owners who wanted to rock crawl or tackle the most difficult terrain would be forced to modify their Jeeps at home.
Not anymore. Straight from the factory the Rubicon was ready to go anywhere.
Specialties
Jeep Wrangler is among the cars with the longest durability among the many SUV vehicles. Nevertheless, SUV's especially the ones used for off-roading, tend to cut short their lifespans. There is a disastrous moment for the owner of the vehicle.
Jeep is very customizable as you can make a lot of additions to your vehicle. This option makes one personalize the vehicle and thus love it more.
The Engine is a unique one and makes Jeep Wrangler stand out. The American Made Timeless design makes it the perfect eye-catching SUV for one to be proud of in front of friends.
Another reason why they are expensive is that they are user-friendly, thus easy and comfortable to drive. They are vehicles that one can drive without entryways and is adjustable.
Conclusion
Jeep Wranglers have proved their worth and stood the test of time to be the best vehicles in the off-roading sector. Despite some competition, they have always remained at the top; no competitor comes close (yet).
This is because they have their history and heritage that date back to many years ago, and to some extent, you have to pay for this heritage. People always have pride in owning these luxury drives.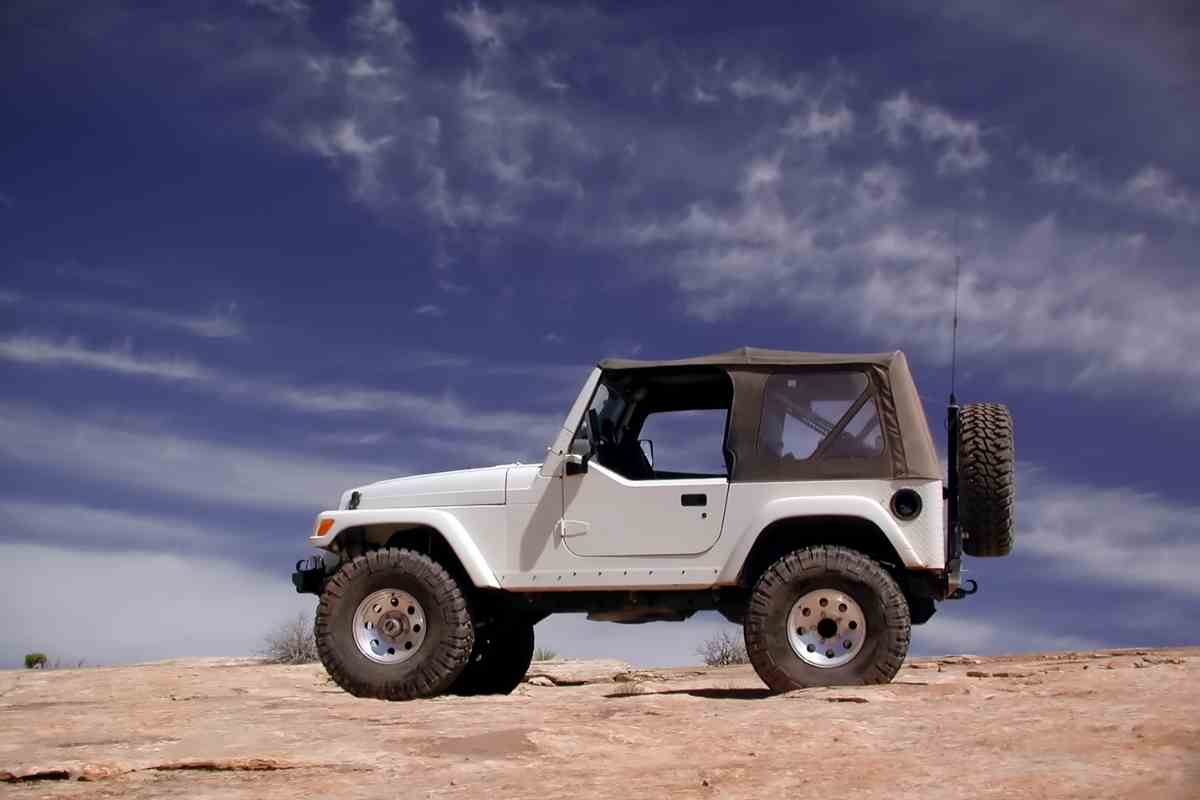 Jeep Wranglers are vehicles that a customer can add tons of aftermarket accessories, thus making it a more personal vehicle. It's also easy to drive and can be driven on any kind of terrain.
To sum it all up, Jeep TJs are in demand. They are 20+ years old, but they still provide a great deal of offroad functionality, but just enough creature comforts to serve daily driving duty.
Yes, the TJ is expensive relative to other 20-year-old vehicles, but I might argue the price is well justified given the functionality and longevity that comes with these classic Jeep Wranglers.