What Is The Longest-Lasting Most Reliable SUV?
There are over 100 models of SUVs, making it a daunting task to figure out which of these vehicles is the most reliable. Different manufacturing companies all have different reputations for reliability, which can make the process even more challenging, as you never know which one to pick. However, the four most long-lasting SUVs have been listed below based on the ratings given by US News, along with their given lifespan.
The most reliable SUV is the 2020 Chevrolet Tahoe. It is predicted to last up to 300,000 miles or 20 years if cared for properly. The Tahoe requires regular maintenance which will cost over $9,000 during its first 10 years. The durability of this SUV means that it is safe and long-lasting.
To learn more about the reliability of SUVs to save yourself money in the future, then you will want to continue reading below.
2020 Chevrolet Tahoe
If you are wanting to figure out which SUV is the longest-lasting and most reliable, then you have come to the right place. With so many SUVs to choose from, many neglect to discover the reliability of each potential vehicle. This can lead to an untrustworthy car that ends up resulting in thousands of dollars worth of repairs.
First on the list is the 2020 Chevrolet Tahoe. This is because it is the most reliable SUV on the market. It has been given a flawless reliability rating, totaling a perfect score of 5.
This is unsurprising, as the Tahoe was inching closer and closer to the immaculate score with every year it was produced. This SUV has never skimped on quality. They are all built to be long-lasting and remain intact throughout the years.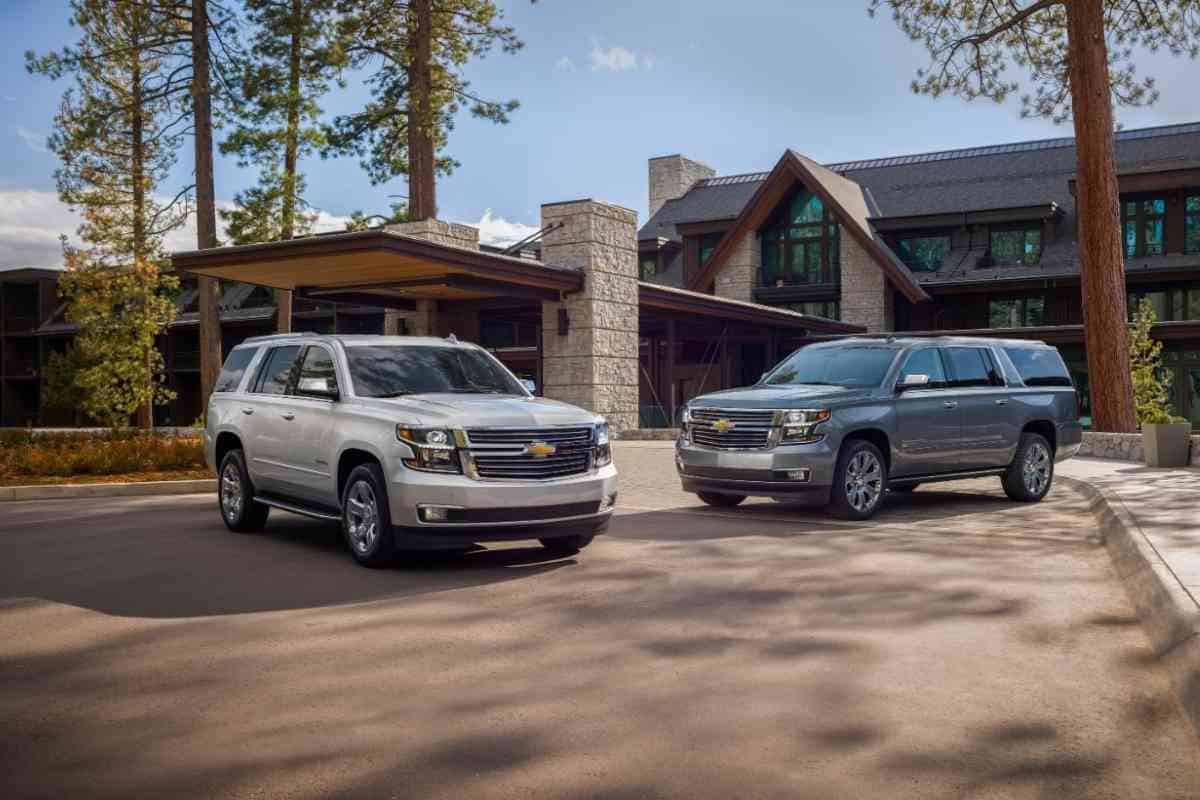 The 2020 Chevrolet Tahoe is a full-size SUV, meaning it has three rows and is capable of fitting up to eight people. But, you can reduce this down to seven if you remove the middle seat in the second row.
Behind the seats, there are over 15 cubic feet of space available, which is impressive for an SUV with three rows. This cargo area can be increased to over 94 cubic feet of space once you fold the rows of seating down.
Although the Chevrolet Tahoe has a high-reliability rating, that does not mean that it comes without its share of problems. To prevent potential issues, the Tahoe must be taken in for scheduled maintenance. This will reduce the number of problems it has down the road and increase its life expectancy.
When taken care of, the Tahoe will likely last over two decades, which results in 300,000 miles. While this may seem impossible for an SUV, Chevrolet proves that it is well within the realm of possibilities.
Other Reliable SUVs
As you can see, the 2020 Chevrolet Tahoe is the most reliable SUV that is currently on the market. It will last for many years, double the amount that many of the other SUVs last for, and they have a lifespan of 300,000 miles which is rare for any SUV.
This makes it tough to compete with the 2020 Tahoe. But, there are SUVs that are comparable. These vehicles include the 2021 Nissan Armada, the 2012 Toyota Venza, and the 2018 Ford Expedition. After looking at the models below, you may even find one that you like more than the 2020 Chevrolet Tahoe.
2021 Nissan Armada
Second on the list for the most reliable SUVs is the 2021 Armada. The reliability rating of the 2021 Nissan Armada is 91/100, meaning drivers can be confident that the vehicle will last for about 300,000 miles.
This is comparable to the 2020 Chevrolet Tahoe, and they are both close in age meaning they will likely last for similar amounts of time. This SUV can be a member of your family for many years to come, about 20 years to be exact. Two decades with the Armada will feel like nothing given how low maintenance it is.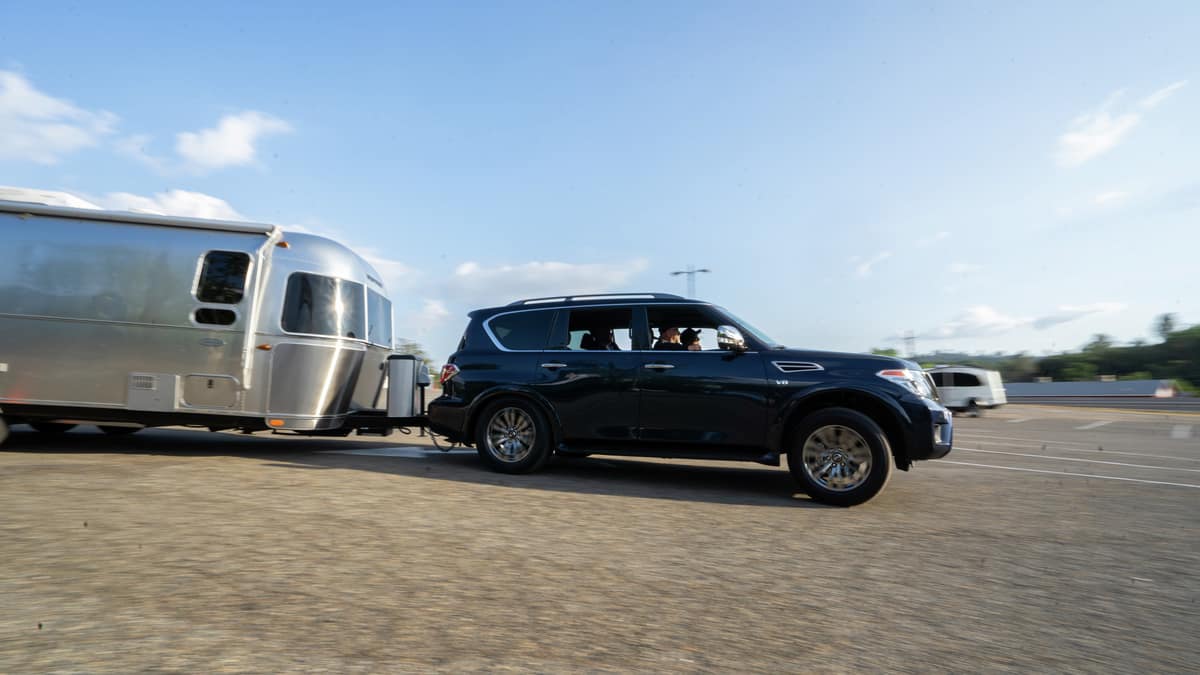 While the 2021 Nissan Armada still needs regular check-ups, it will not break down on drivers. Repairs will not be common with this SUV and it will always get you to your destination without fail.
2012 Toyota Venza
Third on the list is for the most reliable SUVs is the 2012 Venza. The reliability rating of the 2012 Toyota Venza is also a perfect 5, giving Toyota's older vehicles a fantastic reputation.
The Venza was in production from 2009-2015 until Toyota decided to take a step back from this model. It was not until 2021 that the Venza was once again in full swing. Yet, even the most up-to-date technologies could not compare with the 2012 model's reliability.
The 2012 Venza will likely last up to 200,000 miles, making it a great used SUV. 200,000 miles can last drivers for about 15 years, which means it is expected to still last for the better half of a decade.
2018 Ford Expedition
Fourth on the list for the most reliable SUVs is the 2018 Expedition. The reliability rating of the 2018 Ford Expedition is 4.5. Although it is last on this list, it is still a reliable vehicle. On average, this vehicle lasts for about 200,000 miles.
However, some are unable to make it this long and die out closer to the 150,000-mile range. Some Expeditions surprise their owners and end up making it to 300,000 miles. This means they have a lifespan of 10-20 years.
The Ford Expedition should be high on your consideration list. They are wonderful vehicles and have many remarkable attributes that everyone looks for in an SUV.
They are roomy and comfortable to drive, having 20 cubic feet of space behind the back seats and 104 cubic feet with folded-down seats. This means that both the reliability is high as well as the comfort.
Conclusion
If you are looking for an extremely reliable SUV, there are plenty of options besides the acclaimed Chevy Tahoe. Whichever you choose will serve you well for many years to come. Feel safe choosing whichever is within your budget.