How Much Does a Jeep Wrangler Weigh?
This post may contain affiliate links. As an Amazon affiliate, I earn from qualifying purchases.
Jeep Wranglers are one of those vehicles that once you have seen them, it is difficult to confuse them with any other car on the market. This is because they have a unique look to them that is hard to replicate; however, this also makes them quite niche. As in, you either like them or you do not.
If you belong to the former group, then there are probably a lot of questions running through your mind about the Jeep Wrangler. What colors does it come in? Why do some Jeep Wranglers not have doors and a roof? Or a very common one: how much does a Jeep Wrangler weigh?
How Much Does a Jeep Wrangler Weigh?
There is no one-size-fits-all answer to that because each Jeep Wrangler is different but Jeep Wranglers are estimated to weigh around 3,970 lbs to 4,449 lbs. So where does your Jeep Wrangler fall on that scale?
Let's find out!
How much Does a Jeep Wrangler Weigh?|Introducing Each Model
In order to figure out how much a Jeep Wrangler weighs, it is best to go through each model that was made throughout the years. Included are also some specs and information about each model.
Jeep Wrangler YJ (Model Year 1987 to 1996)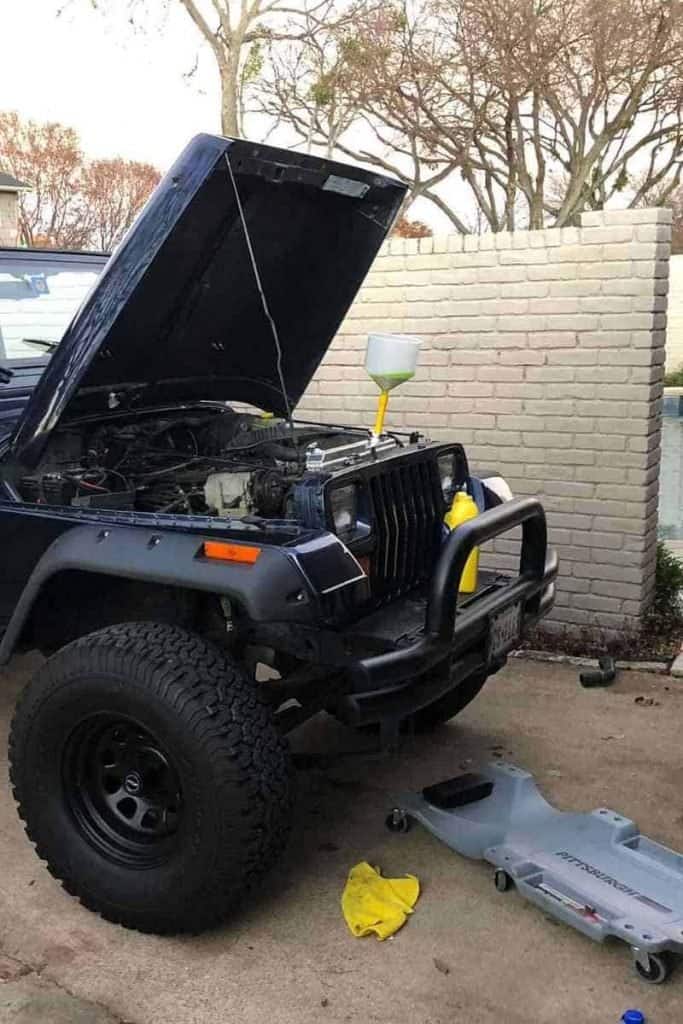 Jeep Wrangler TJ (Model Year 2005 to 2006)
Jeep Wrangler LJ (Model Year 2004 to 2006)
Jeep Wrangler JK (Model Year 2007 to 2018)
Jeep Wrangler JKU (Model Year 2007 to Present)
Jeep Wrangler JL (Model Year 2017-Present)
Jeep Wrangler JLU (Model Year 2017 to Present)
The Takeaway|Is a Jeep Wrangler Right For You?
The Jeep Wrangler is a great vehicle because it is so distinctive and it also has many different models. We hope that you were able to figure out which model best suits your needs.
Please also keep in mind that these are the weights of the Jeep Wranglers before they have had any additional add-ons or additions.