The 3 Best Jeeps for Teenagers
Shopping for a vehicle for your teen is never an easy exercise. Teenagers want a vehicle that is stylish and exciting and parents tend to worry much more about the safety of the vehicle and the ease of driving.
While these seem like conflicting statements; they do not have to represent an impossible problem. There are some vehicles out there that do a good job of being safe along with having an appealing look that teenagers are interested in.
One option that many people start to look to for this problem is that of a Jeep vehicle. Jeep has built up many years of trust with customers as they continue to make high quality vehicles for all kinds of people.
One of the most appealing parts of driving a Jeep is the diversity of owners that are found on the road. Many different kinds of people can drive a Jeep and look good doing so. It is not a vehicle that is for a certain kind of person – and in fact there are many designs for different parts of the market.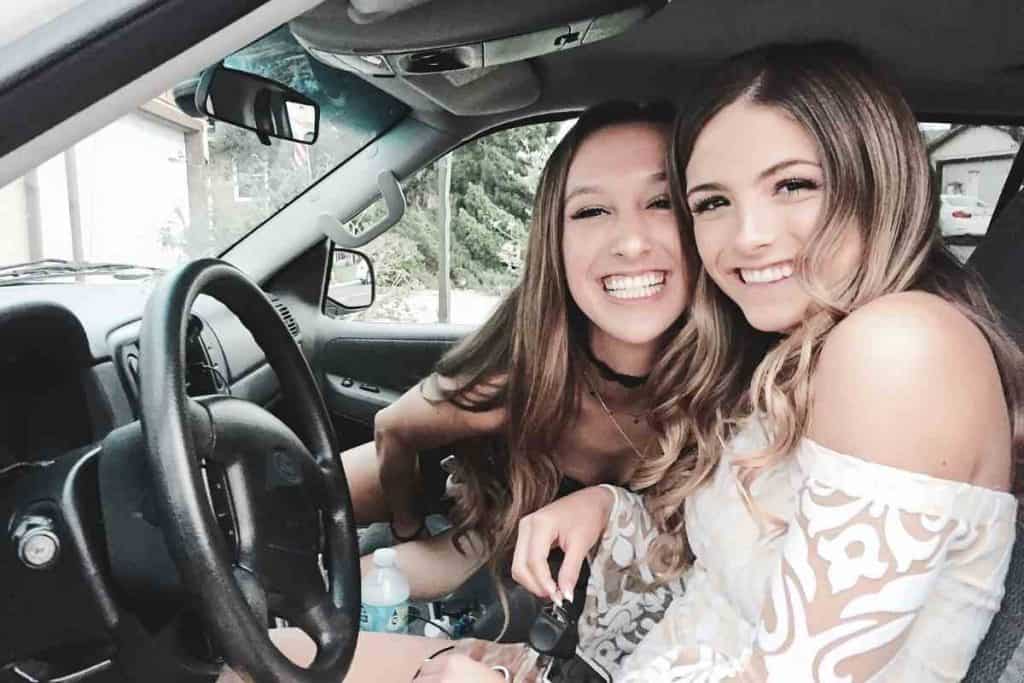 Are Jeeps Safe For Teenage Drivers?
One thing that is hard to do is to try to argue about the specific safety of a wide model of vehicles for teenagers.
To start with, it is usually the behavior that will make a specific teen driver safe or unsafe behind the wheel. That being said, there are definitely cars that are safer or less safe depending on the model.
When it comes to Jeeps, they are a high-quality product. They are one of the best cars for new drivers due to their great reputation and durability. Jeep has been in business for a long time and knows how to make cars that last.
They also have a certain style about them which draws all sorts of people to want to buy their cars. Jeeps are not seen as an "old" vehicle or a "young" vehicle – most people are simply drawn to the quality of the product that they put out year after year.
When looking at vehicles for your teenager, you should probably check to see what kind of drive system. Does a car offer an upgrade to four-wheel drive, if possible?
After that, you are going to want to check the interior to see if they stay safe. What kind of blind spots does the vehicle have from the driver's seat?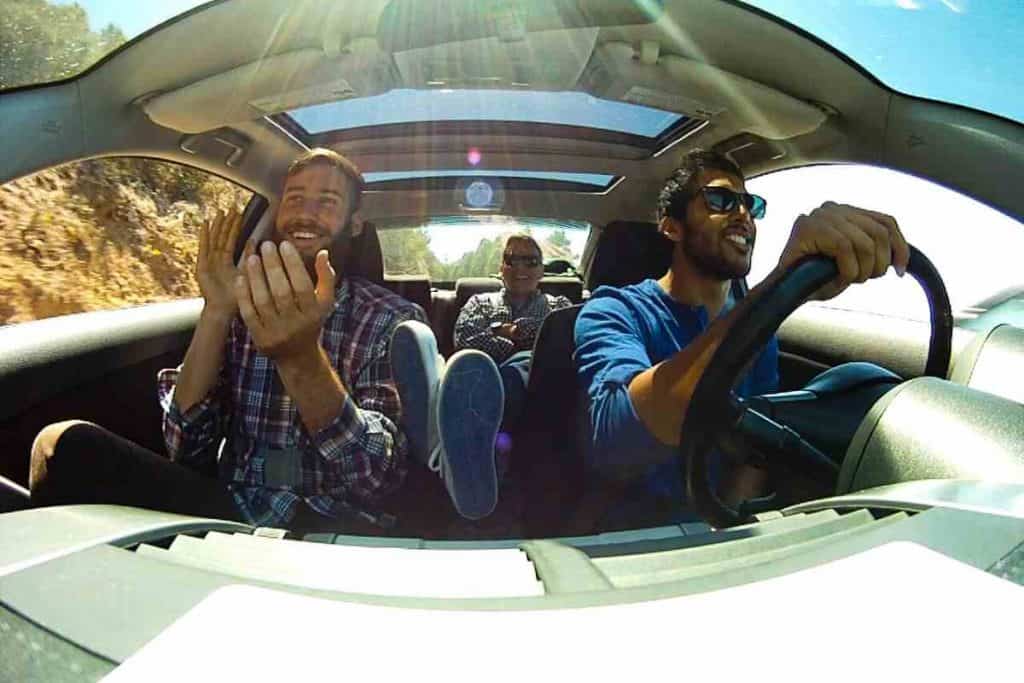 Another aspect of vehicles that can keep teenagers safe is the electronics section. A lot of people see this as a distraction, but a well-designed information system can help keep your teen driver safe because they aren't constantly messing around with a graphical display instead of driving.
On top of that, many Jeep models have safety features that come standard, or some have optional safety features that can be purchased. These safety features are an amazing way to keep your teenage driver safe, and they really make Jeep one of the safest cars for teens when added.
The evolution of safety features in vehicles has been quite astounding. They have been able to do so many things from forward collision detection to blind-spot monitoring, and even certain parking assistants are all amazing features that could be available depending on which Jeep you buy.
If your teen driver is set on a Jeep, you may want to know more about the specific models so that you can figure out which one will be a good fit for them (and for you as a parent concerned about safety).
These are some of the best Jeeps for teenagers.
Jeep Cherokee
The Jeep Cherokee is a great option for new drivers based on the comfortable ride. It's important to feel comfortable and confident as a new driver, and the Cherokee can definitely handle that.
If you think your teen driver is looking for something that could occasionally hit the trails, the Cherokee is a good option that mixes a lot of on-road and off-road features.
You would have a lot of customization options with the Cherokee and it's really one of the better compact SUV offerings out there. The style will still appeal to a lot of younger drivers as the style looks sharp.
The base engine that the Cherokee comes with is certainly capable enough although there are upgrades as well, it may not be completely necessary to upgrade to those for your young drivers. Another option involves the all-wheel drive systems here with the Cherokee.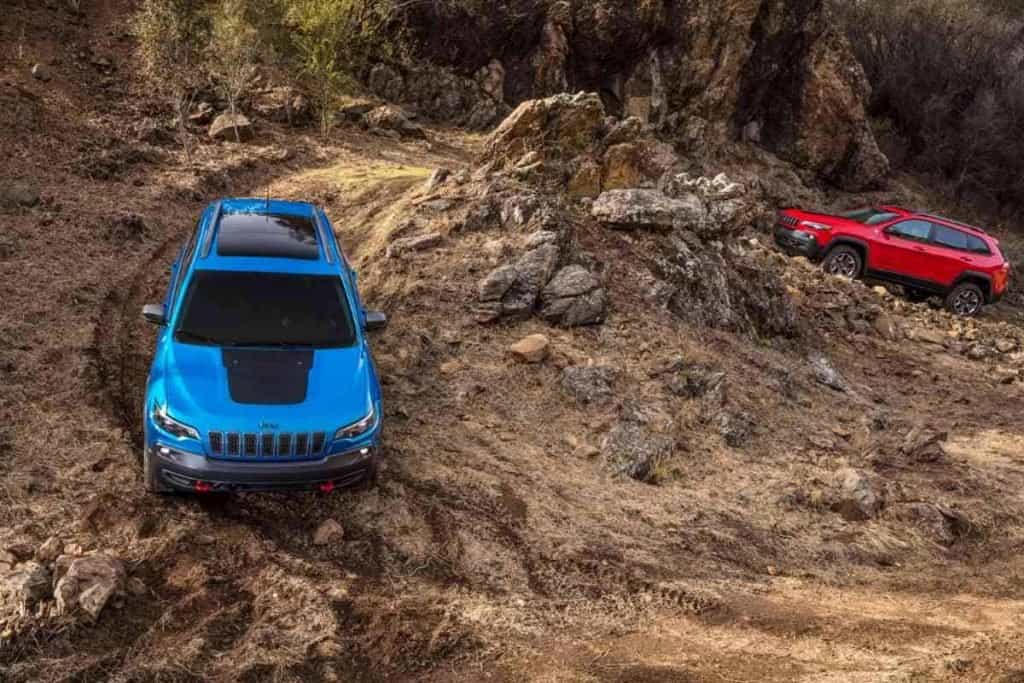 This is a great fact for young drivers because they should always have traction when driving along the road. This becomes especially important if they are driving in severe weather conditions or Winter weather in general.
If you have an adventurous teen who is going to be hitting any kind of trails or doing any kind of towing activity, the Cherokee is going to hold up exceptionally well.
It's got a maximum towing capacity of 4,500 pounds and although that probably isn't most people's concern, what you should know is that the vehicle definitely has an appropriate amount of power.
The interior features are probably much more important to your teen (and potentially their friends) as they're going to want to be riding in comfort. The Jeep standard for a while now has been to include Apple Car Play and Android Auto and that is seen here.
Keeping teens off of their phones while driving has been a huge initiative for the industry, parents, and insurance companies for a long time. The Jeep Uconnect system should help do that as they are able to connect their phones via Bluetooth if they want to play music or need directions.
Stressing safety when driving and avoiding texting while driving can be a big issue with teenagers and Jeep has a vehicle in the Cherokee that can help them avoid that temptation with the touchscreen system.
On the issue of safety, the Jeep Cherokee comes with a lot of great options that make this a reasonable choice for a teenager. One of these options is forward collision warning with automatic braking.
That's a great feature to have for teenagers because they have less driving experience and may not have the foresight to know when a car ahead has slowed down quickly. This braking assistance can literally save lives and would be a great feature to have on a vehicle being driven by a new driver.
Other top safety features include adaptive cruise control and blind-spot monitoring. Blind-spot monitoring can be a big issue for teens due to their inexperience in driving.
Without knowledge of where exactly their blind spots are and how big they are, some teens may tend to underestimate what could be hidden behind them or to their sides.
In these instances, and with the top safety features added, the Cherokee should do a nice job of alerting them to any potential danger and help keep them out of harm's way.
While there are other competitive entries in the compact SUV field, and some that would make a lot of sense for teens, the Jeep Cherokee still manages to stand out.
Having the Jeep brand is extremely important, but on top of that the Cherokee is able to offer an extremely comfortable ride that takes away distraction from your teen and helps them stay safe.
The Jeep Cherokee comes in 5 trim levels currently.
Those trim levels are the Latitude, Latitude Plus, Limited, Trailhawk, and Overland.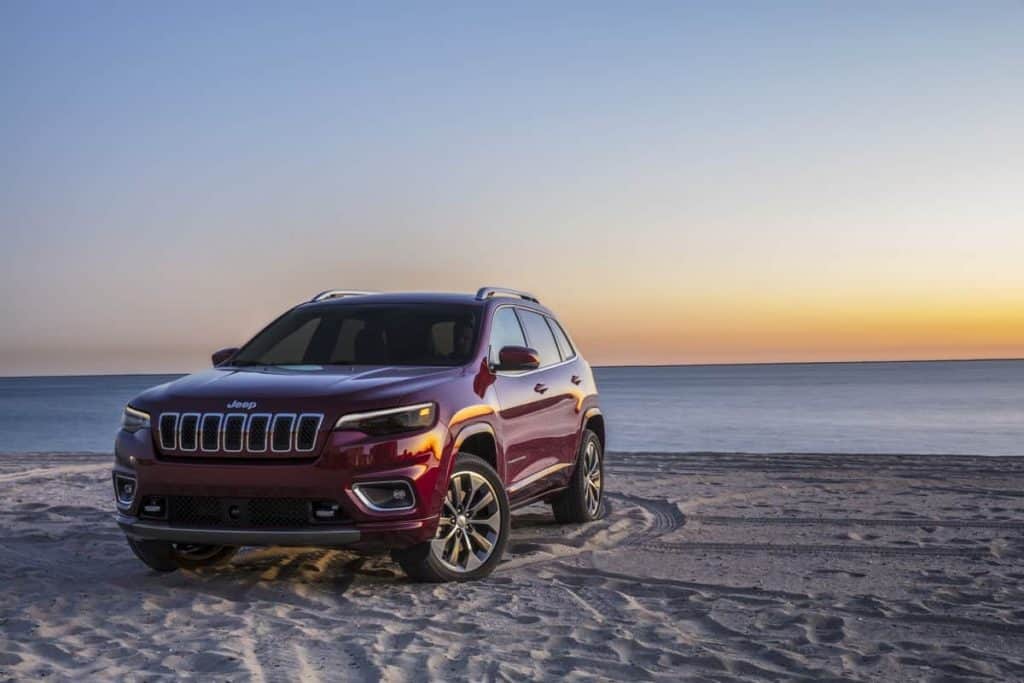 All 5 trim levels have the option of being front-wheel or all-wheel drive. Where you live will probably play a major role in what you decide to buy, however, all-wheel drive is going to give you a bit more traction no matter where you are.
If you have battled driving in the snow before, you know how important it is to have good traction.
You want to equip your new driver with as many advantages as possible, and giving them better traction in bad conditions is probably a good idea – even if you live somewhere where it doesn't snow, there are still situations where wet weather may play a role in this decision.
The Latitude starts out as the base trim package for the Cherokee. Even though it is the base package, you'll still have access to the touchscreen that offers the phone connectivity features.
Unfortunately, your teen may try to push you to get one of the higher trim packages which each have their own strengths but will push the price higher as we move on from the Latitude.
The Latitude Plus is a step ahead of the Latitude, obviously. It adds in some leather seating material and a leather steering wheel.
You'll get an extra USB port (very important for teenagers) and you do get some safety advances that will be helpful including a rear parking assistant.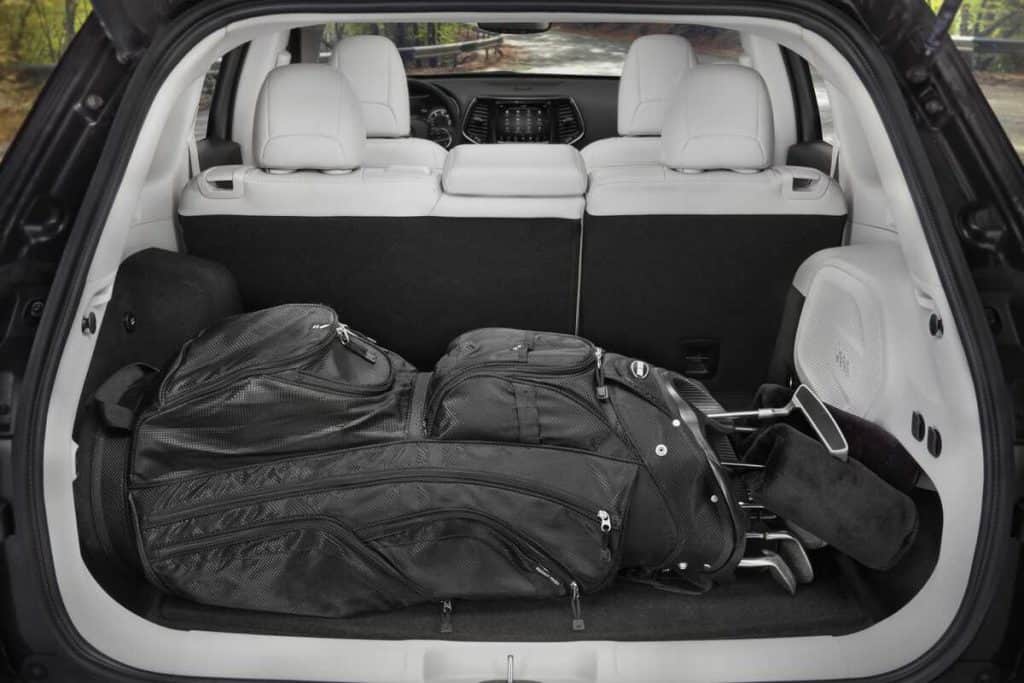 Teens aren't generally known for their parking prowess, so that one could definitely be helpful. You've got some other areas to upgrade if you're willing to spend the money, but nothing that really shifts what has been said here.
Overall, this is really a more "comfortable" version of the Latitude with some extra safety. If you're willing to go here for the safety alone, your teen will certainly be driving in a nicer interior which is great if you're looking to provide them with something nice.
The Limited trim package really focuses on two areas as far as useful upgrades go. You'll get heated seats as well as a heated steering wheel. If you're going to hear whining because you live in a cold climate; that may be the way to go. You also get an upgrade to the touchscreen Uconnect system making the screen bigger.
While you could try to justify that as "easier to use", it's mostly just a comfort issue. You also get a boost to the audio system – which to be honest if we're talking about teenagers may be a negative.
The Overland is the best of the best when it comes to comfort and the amenities that it offers.
There are things in this model that a teenager would be extremely lucky to have like driver seat memory, heated rear seats, and a windshield set up that allows for less sound to come through.
This is easily the most comfortable trim package offered and makes for a stunning driving experience regardless of whether the driver is a teenager or not.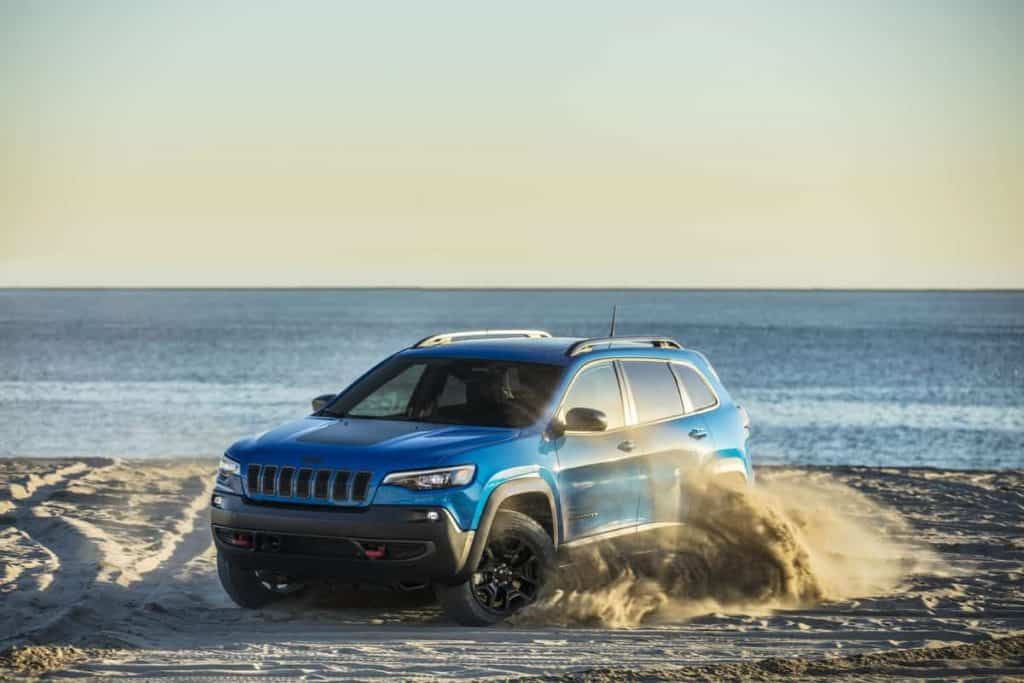 The Trailhawk is also another Cherokee trim package that is available although it is really specifically designed to be an off-roading vehicle.
You can ask you dealer if you need more details about it, but it is hard to recommend it for a first car just because it is such a beast and honestly it is more tuned to the off-road than the on-road experience.
If your teenager is already out and adventuring and you both are prepared for that; then it may be appropriate to look into the Trailhawk. For most, it is too pricey and too niche to really be considered for their teen.
Jeep Renegade
If your teenager wants a small SUV that may be a bit easier to handle than others on the road today, but still wants a car with some size that has a fair safety value, the Renegade may be what you are interested in.
As far as small SUV's go, the Renegade really stands out in a league of its own. A lot of other SUV's that are this size tend to all look the same, while the Renegade has been compared to being a smaller version of the Wrangler.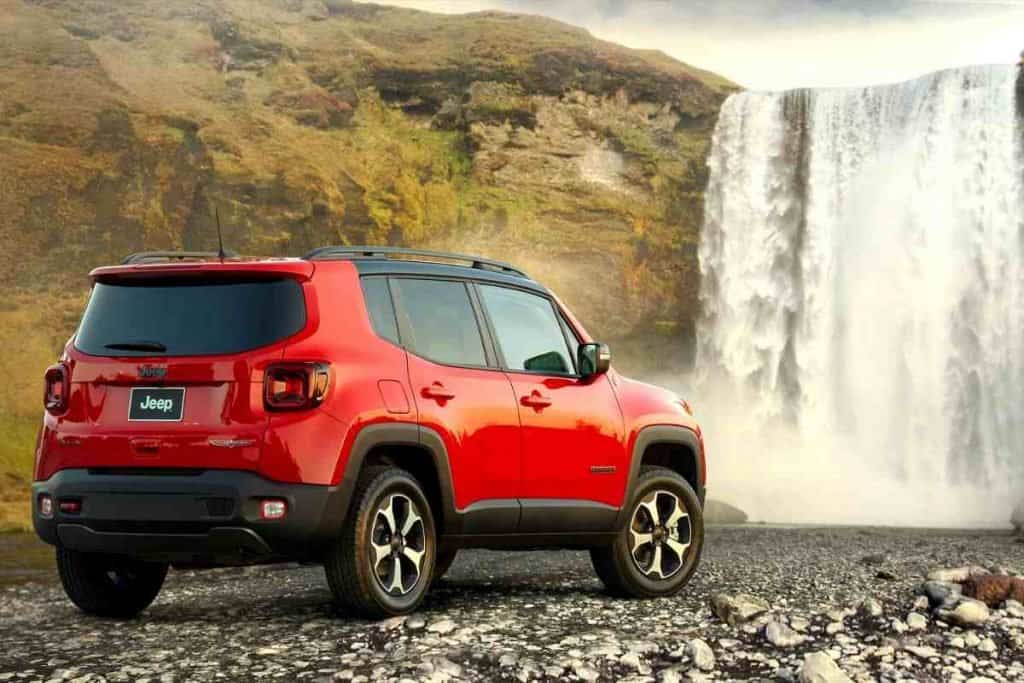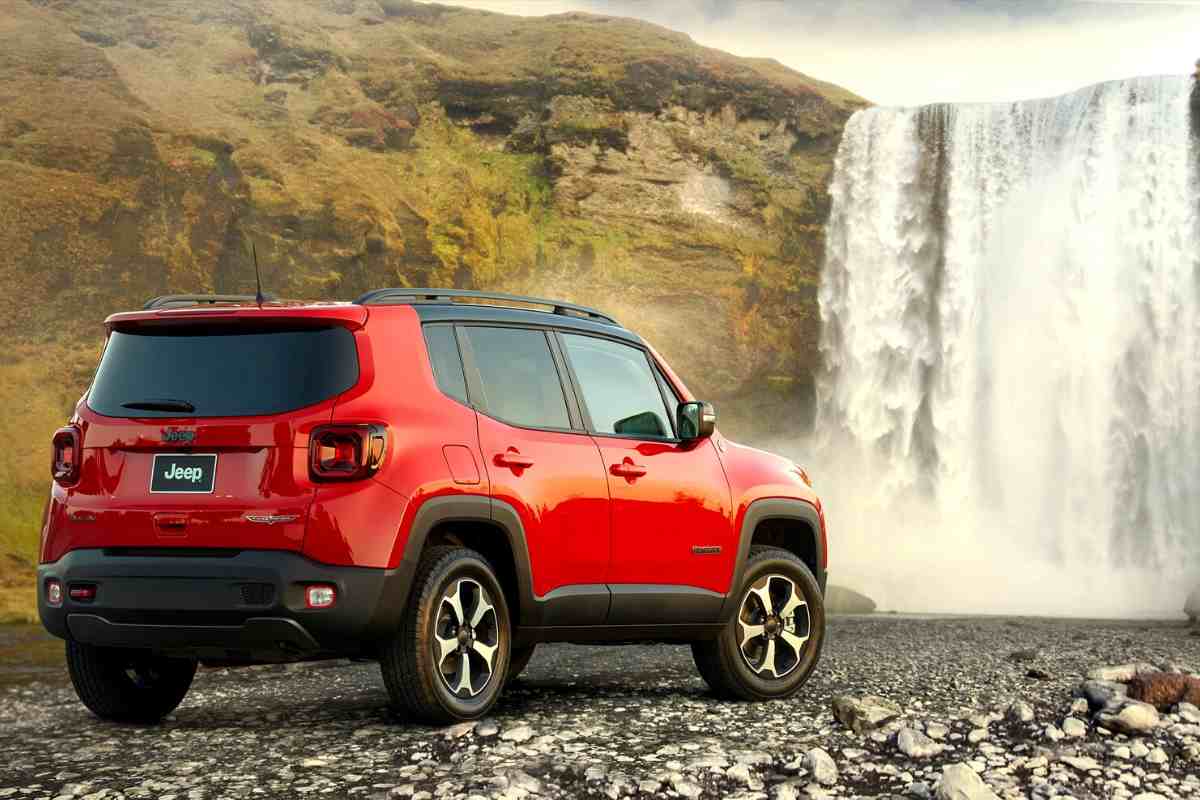 That style alone is going to draw a lot of teenagers in, so let's take a look at the whole package to help you decide as a parent if this is going to be a good vehicle decision for you or not.
One good thing to note right away is that you have the option of adding four wheel drive to every trim package that is available on the Renegade. As mentioned, having four wheel drive is a great feature for teenagers to help them navigate any time the weather conditions may not be ideal.
Although this probably isn't a big factor for most parents (or teenagers) for that matter, the car is able to go off-roading at a pretty solid clip, especially for its size.
If you have an independent teen who you are able to trust when it comes to adventures; and you're looking for something that has some power to have some fun, you're probably in the right market to get a lot of bang for your buck.
When looking at the interior of the Renegade; you'll find a vehicle that has a lot of room. For teenagers who are going to be with their friends a lot, that means a more comfortable ride for everyone involved and personal space among passengers is probably a good idea anyway.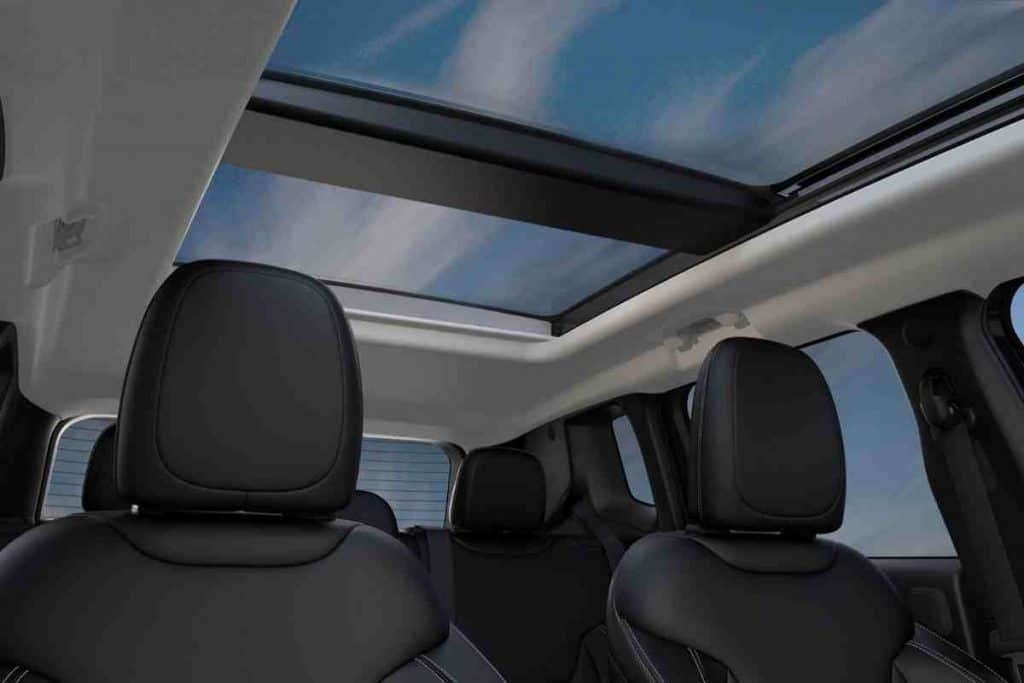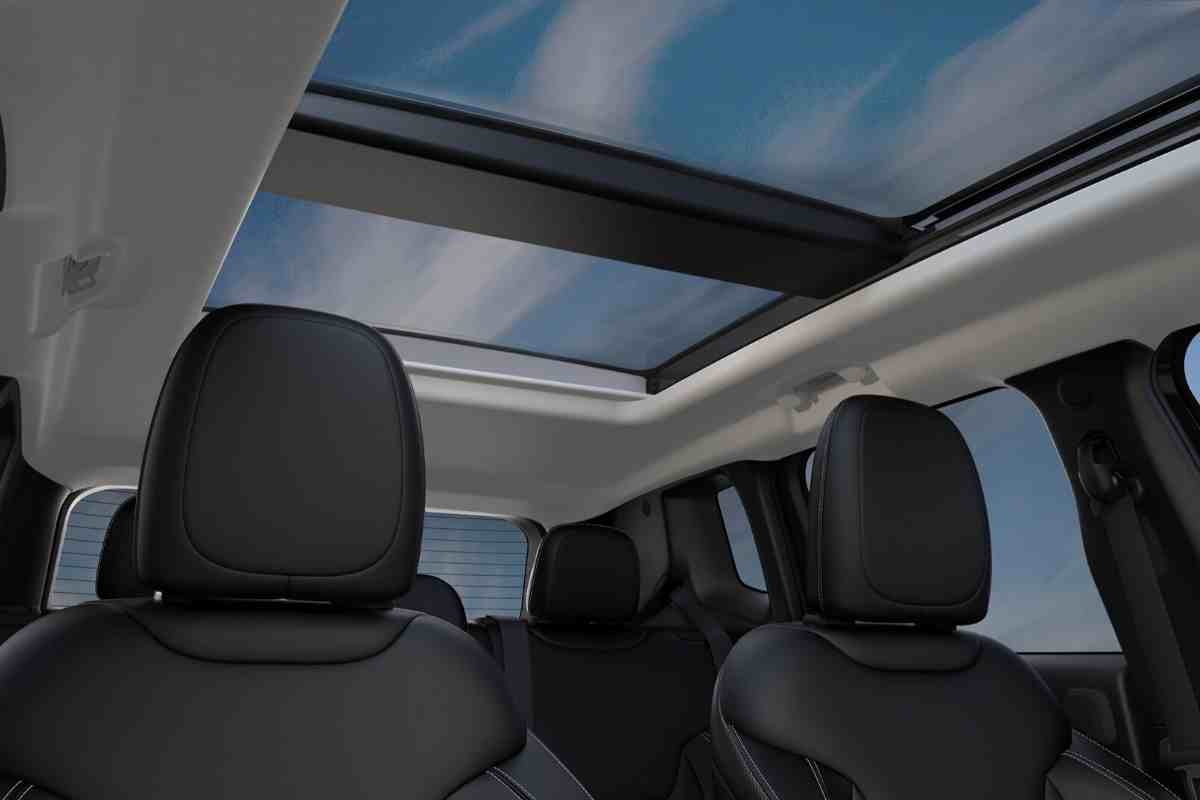 The Uconnect system that Jeep is famous for is obviously found here as well and comes with a lot of features that should allow your teen to control different settings fairly effortlessly which means more attention to the road and the rest of their surroundings.
On the negative side of things, the Renegade is a fairly loud vehicle even for the SUV class that it is in. This is spotted the most when you are driving down the highway – it can be a bit louder than most other vehicles. Even though it is loud, it does not match the carrying capacity of a lot of its peers either.
It's assumed that Jeep had to make some trade-offs when designing the body and allowing off-road use to come easily, and cargo is usually one of the areas that takes a hit.
If your teen is headed off to college and needs to pack a carload of stuff, that might be a dealbreaker for you – but most teenagers are able to navigate without too much luggage once they get past those big trips.
There are only four trim levels when it comes to the Renegade. One positive aspect of the low number of trim levels is that it makes your purchasing decision a bit easier.
For people who end up buying the Renegade, it seems like a lot of them end up going for the Latitude because it's nicer than the base Sport package; but doesn't end up costing as much as the Limited or Trailhawk which can sometimes seem like you are throwing your dollars at comforts that you may not necessarily need.
Either way, let's break down the trim packages to see which one might work the best for your teenager.
As mentioned, the Sport is the base trim package for the Renegade. Sometimes in the auto industry you can find some really spartan base packages; but the Sport isn't too bad. You get standard air conditioning and cruise control, which can help young drivers on the highway.
As far as gadgets go, you'll be stuck with only a 5-inch touchscreen (again, not terrible) and you do have a USB port for charging or using a phone with the Uconnect system.
The Latitude improves on the Sport and seems to be a really popular package among consumers who are looking to compromise between saving money and the comforts they have in their vehicle.
Your teen will probably care most about the 2nd USB port and some upgrades to the materials of the seating and steering wheel.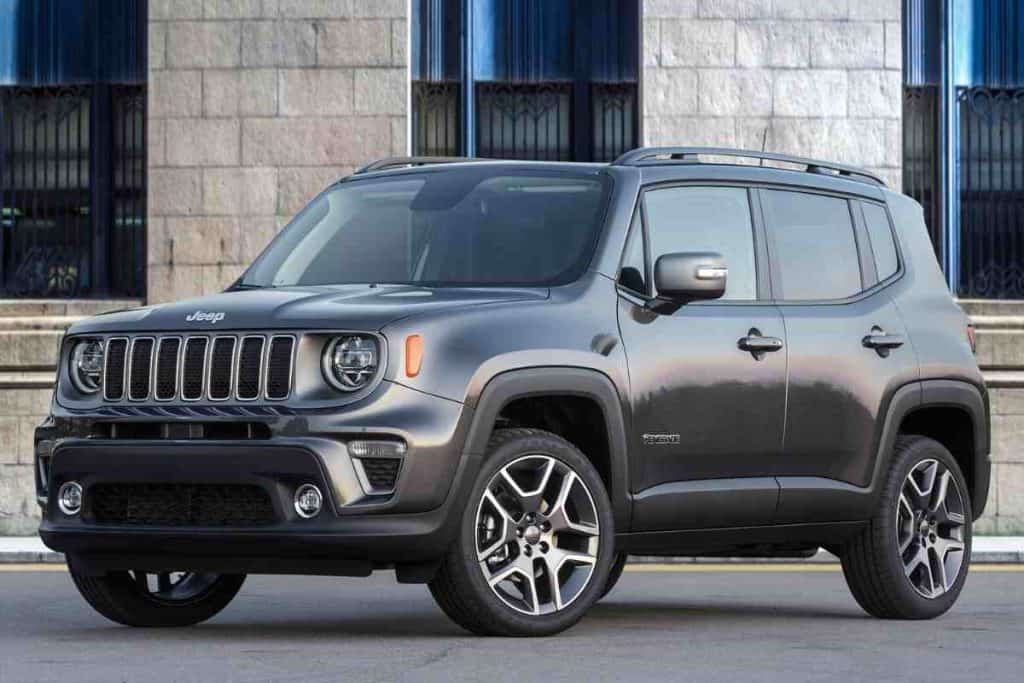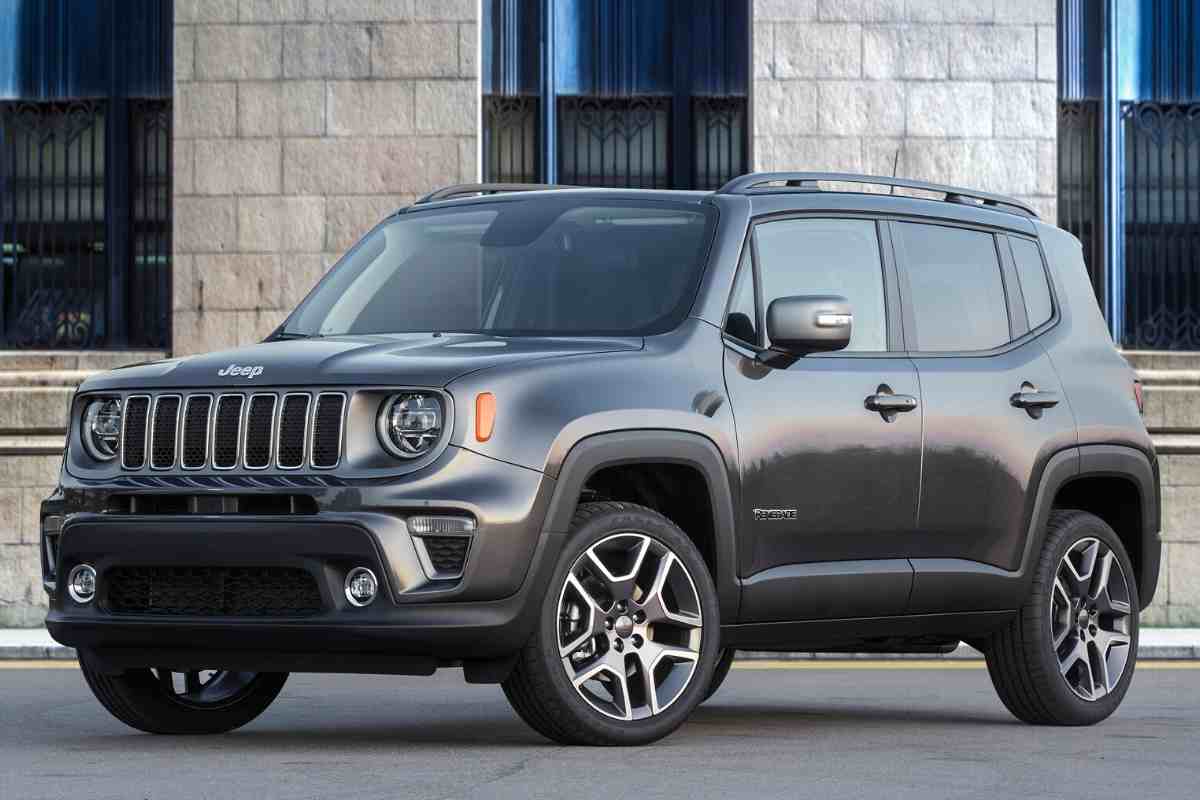 The Limited package is the most luxurious that the Renegade offers. It's a great vehicle if you live in a cold climate because the "Cold Weather Group" of items is automatically included.
That means your teenager is going to stay nice and warm – maybe their steering will be more smooth if they aren't shivering.
There are more luxuries here like a power-adjustable driver's seat and a ton of other features that will have your teen riding in comfort.
The Trailhawk package would probably be an odd choice, just as it was in the Cherokee package. It's really known for its ability to go off-roading, which is not the most popular choice amongst teenagers.
Again, if your teen is already hitting trails with you and going on adventures regularly, it may make a lot of sense – but it's not like you get any extra performance to your on-road handling, especially if you're adding 4 wheel drive to one of the other Renegade models.
If your teen isn't an off-road enthusiast, you should probably stick to one of the other three trim packages offered here.
Jeep Compass
The Jeep Compass is probably a good choice for a lot of individuals based on the price tag.
It is able to offer some off-roading prowess depending on what package you choose, and it can really be the size that a lot of people are looking for when it comes to a vehicle for their teenager. The Compass is actually one of the best-used cars for teens for that reason.
The Compass has a strength in its Trailhawk package for those who are actually looking for an off-roading package for their teen.
For those that are not super impressed or happy with the thought of their teenager taking the car off-road, that package is definitely not the fit for them.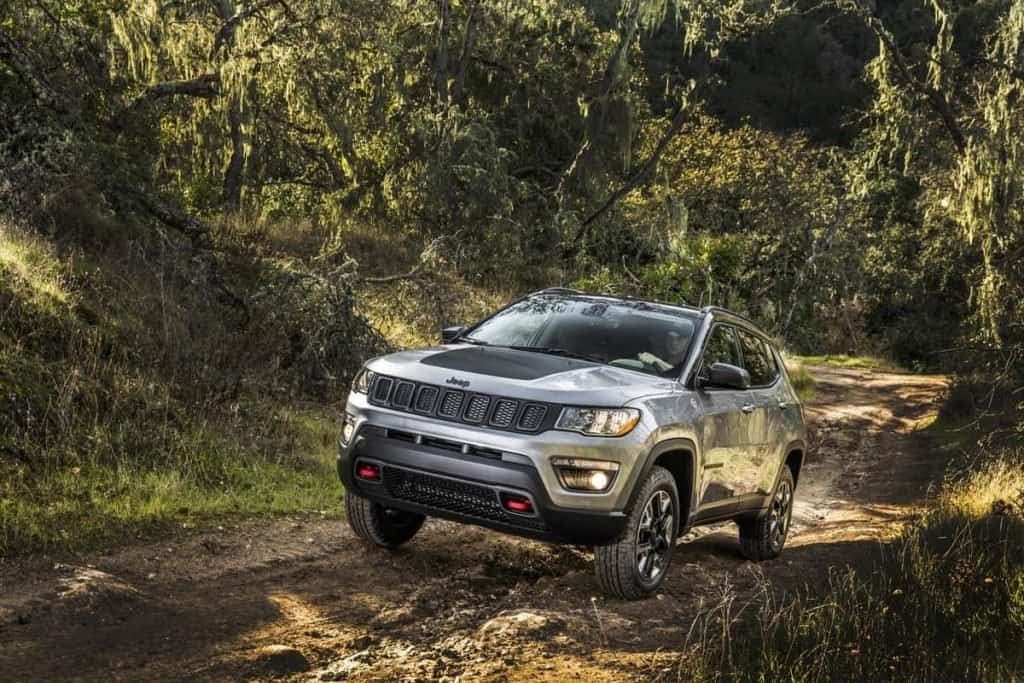 The engine featured in the Compass isn't amazing. That can be both a blessing and a curse for drivers. On one hand, it removes a bit of the temptation that a teenager could have to drive super fast. That would be a good thing.
However, there are situations where you want to have a great engine just for the factor of performance, and in that sense the Compass doesn't really stand out from any competitors.
Another negative aspect of the Compass is that it does not match the cargo size of its competitors. It's something that can be seen fairly often with Jeep because their focus is making vehicles that can succeed both on and off the road.
Fortunately, teenagers are not often loading the car up outside of one-off trips like heading off to college or something like that.
If you are in a situation where you think your teenager needs a lot of space, maybe they need a lot of sports equipment with them or something, then the Compass may not be quite what you are looking for.
However, with the style and driving capabilities that it has, the Compass is one of the few good cars for teens on the marketplace.
There are four trim levels available with the Compass. From least expensive to most expensive, you have the Sport, Latitude, Limited, and Trailhawk.
Starting with the Sport, we have a base package that really isn't too bad. Right away, you have the ability to add all-wheel drive which will help keep your teen safe in bad climate conditions.
The 7-inch touchscreen is probably one of the biggest displays that can be seen on any base level package like this one, it does a nice job of keeping the driver informed while they are driving.
As we move up to the Latitude trim package, we see a few things that will add comfort to the interior of the vehicle.
You'll have access to remote start and remote entry features which will come as a nice comfort to your teenager. You also have upgrades to the cloth and some leather inserts will be used as well.
The Limited is the best equipped Jeep Compass on the road. This package features a dynamite 8.4 inch touchscreen with color display that is one of the best in the industry.
There are heated seats, a power driver's seat, and interestingly enough the Limited even comes with a power outlet like you would see in your home.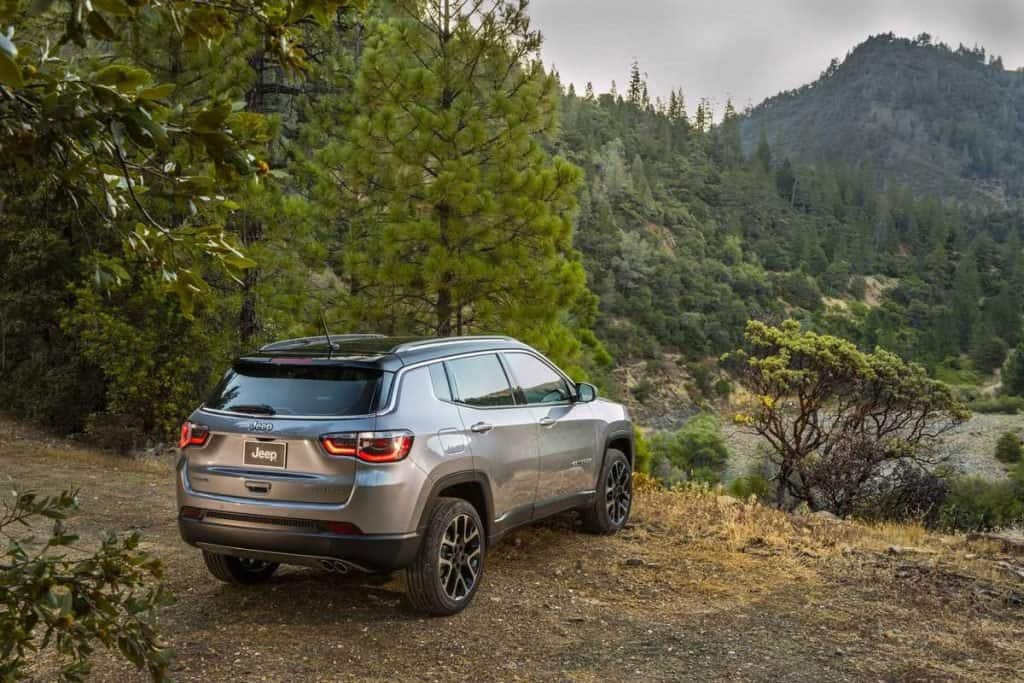 The all-wheel-drive only Trailhawk is great for off-roading which is not usually needed when providing a car for a teenager. However, if your teen wants to go get dirty, this is a great option to do it with.
Simply for the fact that all-wheel drive is optional on every other trim package; you may be getting some value if you want that considering you get it standard here.
That would be more of a financial decision for you as a buyer, as this trim package does come with enough features that you are getting a very nice vehicle.
Conclusion
You should pay close attention to the features that a vehicle offers when purchasing for a teenager in your life.
While some features like a touchscreen display may seem like distractions, they could actually be helping your teen stay on the right path literally and figuratively.
The Cherokee, Renegade, and Compass all make great buying options for your teenager if they are interested in a Jeep. Jeep is a brand name that is trusted by a lot of people due to great products over the years, and they continue to make some of the best vehicles for new drivers.